1

The Man Who was Arrested for Beating and Choking His Wife while Wearing an "I ? MY MARRIAGE" Shirt
32-year-old Bradley Gellert was arrested for allegedly beating and choking his wife (though, it should be noted, not fatally) after a heated domestic dispute turned physical. At the time of his arrest, Gellert was sporting a shirt that read "I ? MY MARRIAGE." Take a look at his mugshot.
2

The Ontario Man Who was Arrested for Driving a Stolen Car to Jail to Serve His Sentence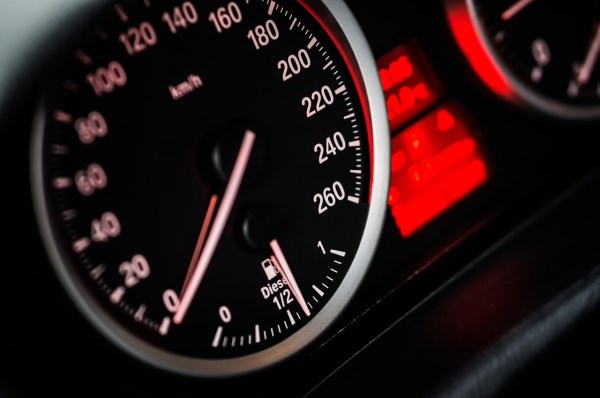 A man who drove a stolen car to jail to serve a weekend sentence will serve another ten months behind bars. Jorden Morin, 25, said his mistake was agreeing to serve 60 days for assault intermittently, meaning on weekends, rather than all at once.
Lawyer Albert Smelko said his client was "physically incapable" of getting himself to the Toronto-area jail. However, Judge Kevin Sherwood noted that when Morin was stopped by police on his way to jail, he'd been driving the stolen vehicle for four days. He also noted that Morin has a lengthy criminal record with convictions for breaking and entering, possession of stolen property, and breach of probation, serving time "annually" and "semi-annually."
Smelko called for a six-month sentence, but the Crown pushed for a "bumped-up" sentence of 12 to 15 months, saying that Morin's previous jail terms haven't been a deterrent. If he doesn't change, Morin will "be doing a life sentence on the installment plan," Romano warned. Sherwood sentenced Morin to 120 days for breach of probation and six months for possession of stolen property, minus time served of 50 days.
3

The Fugitive Who Tipped Off His Own Arrest with a "WANTED" Shirt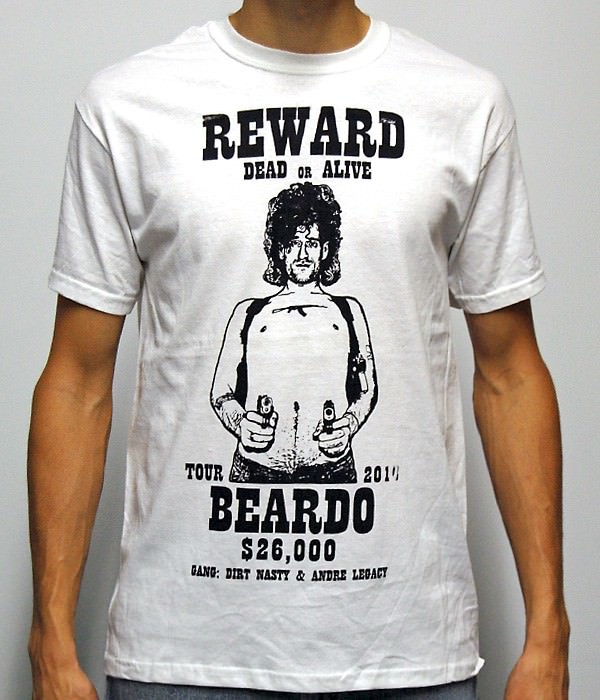 A Taiwanese fugitive who knew no English has been arrested because police were curious about the word "WANTED" on his T-shirt. The man, identified only by his surname Wu, was wanted on drug abuse charges. He was arrested last week in Huwei, a town in the southern country of Yunlin.
A patrolling police officer who had passed an elementary-level nationwide English proficiency test approached Wu because of his T-shirt. Further questioning of Wu and a status check on the police computer system led to the arrest.
Wu told police that the T-shirt was a gift from his son and he would not have worn it had he known what "WANTED" meant.
4

The Man Who was Arrested for Driving Drunk on the Way to Court for a Previous Drunk Driving Charge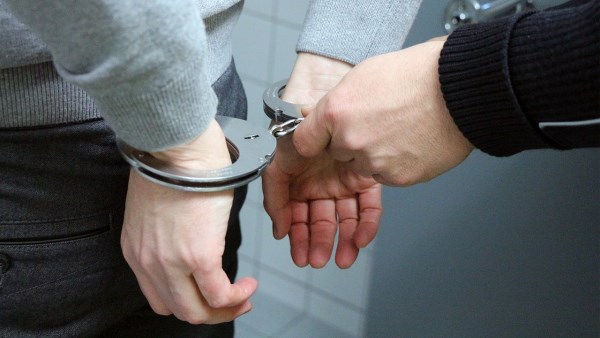 Pennsylvania State Troopers have placed a West Babylon man under arrest for driving under the influence while on the way to a court hearing for a previous DUI charge. Christopher Rubino, 54, of West Babylon, was on his way to Pottsville, PA for a hearing on a previous charge of driving under the influence when he was pulled over by state troopers.
He arrived late to his 10:30 a.m. preliminary hearing after the state troopers brought him to the court room following his arrest. The hearing was continued, but it became a bail hearing instead, with Magisterial District Judge James K. Reiley setting Rubino's bail at $20,000.
5

The Muslim Imam Who Claimed that Women Who Don't Wear Hijabs are "Asking to Be Raped" and was Later Arrested for Attempted Rape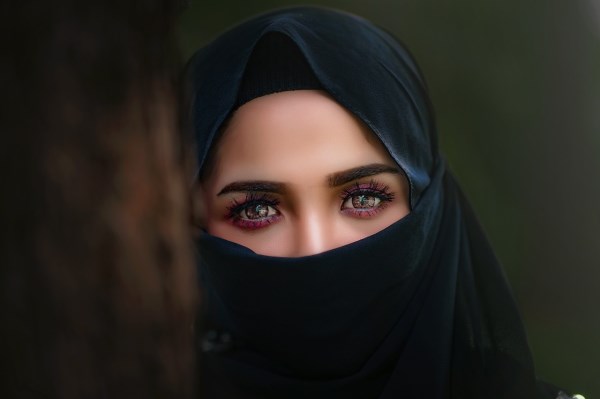 You have to give Imam Shahid Mehdi credit. Unlike a lot of other extreme Muslim clergy who say that women who don't wear hijabs or burkas or who leave the house deserve to be raped, but then don't follow up on it, Shahid Mehdi stayed true to his belief that Islamic morality justifies sex crimes by trying to commit a sex crime.
The Islamic mufti in Copenhagen sparked political outcry from the left-wing Unity List and right-wing Danish People's Party after stating in a televised interview that women who do not wear headscarves are "asking for rape."
But to make a long story horrible, the Mufti followed up his Koranic teaching by pulling his penis out and chasing a 23-year-old woman through a park in Malmö in August 2012. The woman managed to get away, and she called the police, who arrested the man a few minutes later. The woman told the police that she lives close to the park, and was out walking her puppy.
It's unknown whether or not the woman was wearing a Hijab, or whether her dog was wearing a Hijab. Either way, a Muslim court would have found her guilty. Unfortunately for Mehdi, all this is taking place in Europe, where the lack of a Hijab has not been widely accepted as justification for attempted sexual assault. Finally, it was revealed that Imam Mehdi, the Hijabi mandator, apparently used to sell women's lingerie.
6

The Pimp Who was Arrested for Prostituting a 17-year-old while Wearing an Ironic "I Make Pimpin' Look Easy" T-Shirt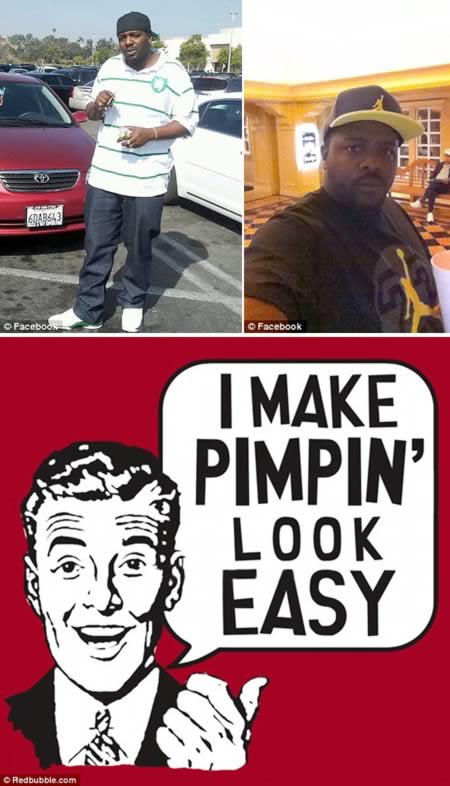 An accused pimp in San Diego, California was arrested on sex-trafficking charges while wearing a T-shirt that read "I Make Pimpin' Look Easy." Martell Davis, 24, was arrested after the San Diego Police Department set up an "incall" operation at a Best Western hotel and discovered that he was prostituting a 17-year-old girl.
Members of the SDPD's vice unit arranged a meeting at the hotel based on an advertisement they found on backpage.com. An undercover cop responded to an advertisement for a female prostitute, who agreed to perform oral and vaginal sex for $80.
When the prostitute arrived, they arrested her and discovered that she was only 17-years-old. The undercover cops then took her phone and started texting her pimp, asking, "How much for anal?" He replied with the message, "Break the bank."
The number sent a message later asking how much the prostitute got for the sex act and she replied "5," meaning $500, and he wrote, "damn cool." When he later arrived at the hotel room to pick up the prostitute, officers noted in their report that he was wearing a T-shirt that read, "I MAKE PIMPIN' LOOK EASY."
Well, apparently it wasn't that easy.
7

The Judge Who Fined Himself for Cell Phone Use in the Courtroom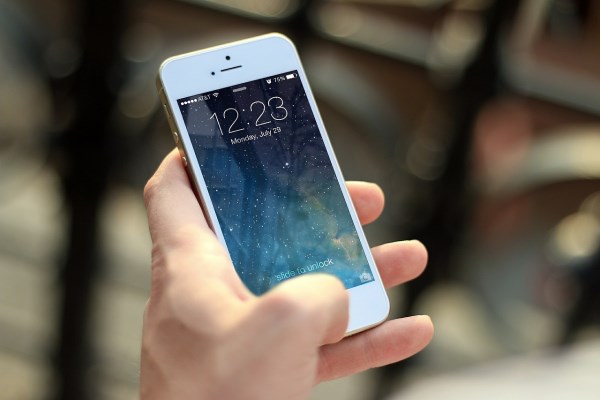 Use your cell phone in Judge Raymond Voet's Michigan courtroom and you'll be held in contempt. Over the years, he's confiscated phones from all sorts of people, even police officers. So, what happened when Voet's own phone went off during the closing arguments of a trial?
Voet, a man who honors his own convictions, fined himself and held himself in contempt. "Judges are humans," Voet said. "They're not above the rules. I broke the rule, and I have to live by it."
The judge promptly issued himself a $25 fine and admitted that he was embarrassed, saying that the incident was accidental as he's learning to use a new type of phone. You see, for years Voet used a BlackBerry. However, he recently switched to a touchscreen smartphone.
8

The Man Who Got Arrested while Wearing a "JAIL SUCKS" Shirt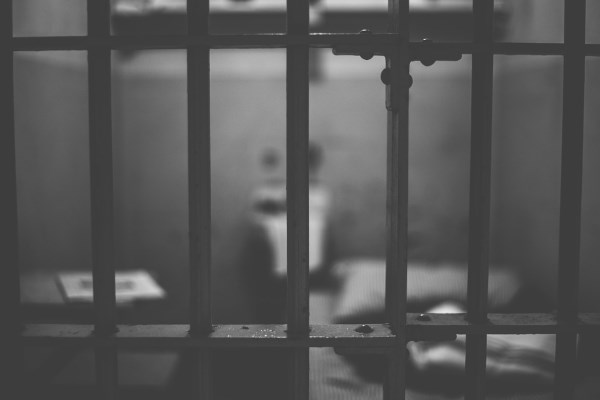 Don Castner was already in danger of arousing the suspicions of the fashion police. However, the 39-year-old Floridian got a taste of delicious irony when he was arrested on Wednesday by the actual police while wearing a T-shirt that read, "JAIL SUCKS!"
Castner was arrested on charges of welfare fraud as part of a Manatee County sheriff's office undercover sting entitled Operation Meal Ticket. Manatee deputies arrested forty other people and have warrants out for dozens more in the undercover sting operation. Castner is accused of selling Electronic Benefits Transfer (EBT) cards to undercover agents.
After he was booked, Castner was forced to ditch his ironic T-shirt for more traditional prison garb and a mug shot.
9

The People Who Got Arrested for Holding the Most Ironic Signs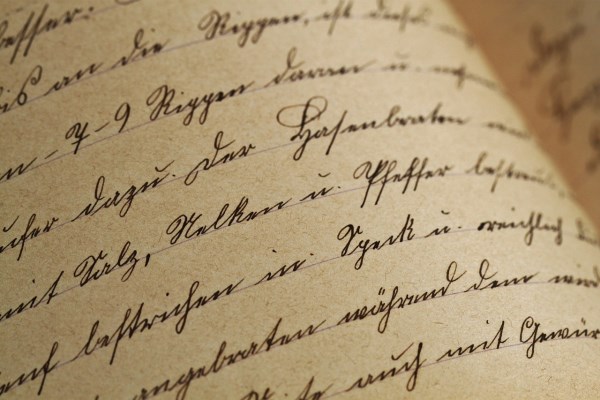 In the Wisconsin capitol building, a few police officers arrested some of the most egregious violators of the "you-can't-hold-any-pieces-of-paper" law.
Some people were holding signs displaying the Wisconsin constitutional article giving them the right to display signs, while some people held Red Cross shirts. Ironically, they were all arrested on a bogus charge.
10

"WORLD'S GREATEST DAD" Arrested for Child Abuse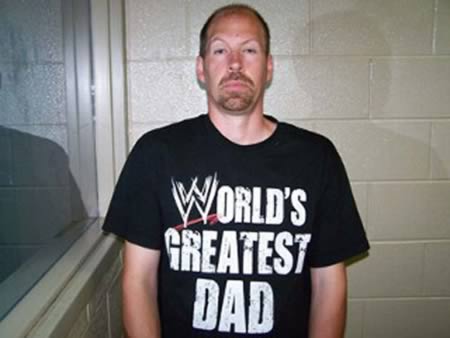 When police arrested Daniel Everett for allegedly trying to set up a sexual encounter with a 14-year-old girl he met online, the 33-year-old Michigan man was wearing a t-shirt pronouncing him the "WORLD'S GREATEST DAD." The "girl," of course, was an undercover investigator with the state Attorney General. He was charged with child sexual abuse and for using the Internet to attempt child sexual abuse.