Sexting, or the act of sending sexually explicit materials by text message, is a growing problem in our society. Though the exchange of racy text messages between consenting adults is legal and can add spice to a waning relationship, sexting can often lead to marital infidelity, internet stalking, and worse.
Teenagers are the most susceptible to the dangers of sexting, and statistics show that more teenagers are sexting than ever before. In fact, twenty percent of teens, kids as young as age thirteen, admit to having texted naked pictures of themselves before.
Read on to learn from the mistakes of the following ten people whose lives were forever damaged by the simple act of hitting "send."
1

Anthony Weiner Ruins a Promising Political Career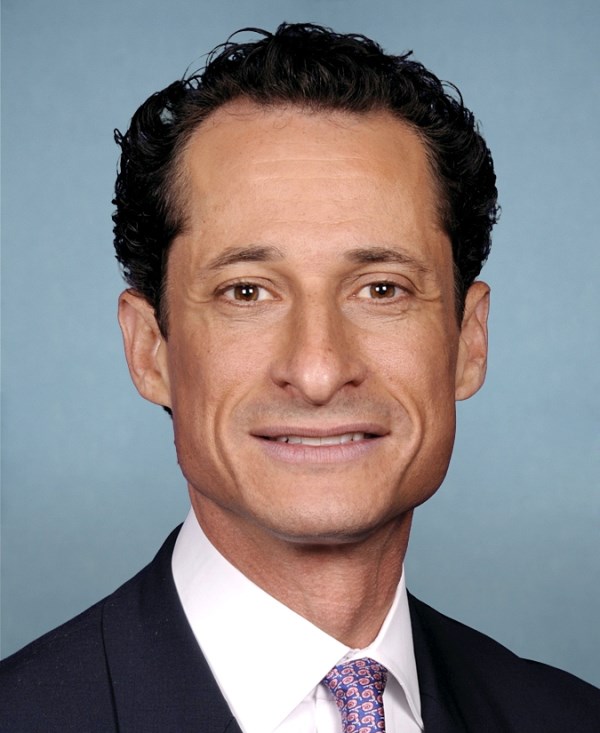 In 2011, Anthony Weiner was a Democratic U.S. representative for New York who had served the state of New York's 9th congressional district since 1999. Weiner was well-liked and seemed poised for a promising career in politics, until it suddenly all vanished overnight when his proclivity toward sexting was publicly revealed.
Weiner, who has always been active on the social networking site Twitter, sent a link to an extremely sexually suggestive photo of himself to a twenty-one year-old woman in Seattle, Washington. When the media exposed the politician's indiscretion, Weiner vehemently denied that he had posted the image. However, he could no longer deny the accusations, and eventually he admitted to having sent the photo, along with many more sexually explicit photos, emails, and text messages, to a number of young women.
Needless to say, Weiner's wife, Huma Abedin, who is also an aspiring politician, was not amused. Though Weiner denied ever having met the women or having had an extramarital affair, the public outcry over "Weinergate" was more damage than his career could tolerate, so he resigned from his position in Congress in June of 2011.
But the story doesn't end there. In an effort to put his past behind him and make a comeback, Weiner entered the New York City mayoral race in 2013. His campaign was going well, and the public seemed eager to forgive Weiner and allow him to continue leading them, when suddenly three more women came forward claiming that Weiner had sent them sexts and dirty photos as recently as May of 2013.
Weiner admitted that he had not shaken his bad habit of sexting random twenty-somethings, but he has doggedly refused to resign from the mayoral race thus far. Only time will tell whether the people of New York City will forgive Weiner yet again, but so far, the plummeting polls are indicating that they will not.
2

Sexting Leads to Kidnapping and Assault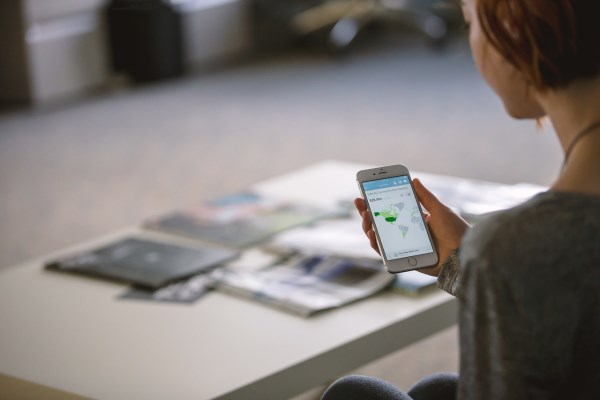 In July of 2011, a seventeen-year-old boy met a sixteen-year-old girl in Garden City, South Carolina, and they hit it off. The two teens exchanged cell phone numbers, and that same day they began corresponding frequently. Before long, their text messages became sexual in nature, with both teens sending erotic images and messages.
The girl was staying in a nearby town with Timothy Wilder, age thirty, and Wendy Cox, age fifty-one. Unbeknownst to her sexting partner, the couple confiscated her cell phone and posed as her while keeping up the sexy exchange. Soon, the couple asked the boy to come to their home, ostensibly to have sex with the teenage girl. But when he arrived, Wilder attacked him.
The couple held the boy at knife point, forced him to take off his clothes, and choked him so hard that all of the capillaries in his eyes burst and filled with blood. Wilder then threatened to cut the boy's genitals off with the knife. The teen fought back and was able to escape from the house. He immediately called the police and Cox and Wilder were arrested for kidnapping, assault and battery, armed robbery, conspiracy to commit kidnapping, and being an accessory before the fact.
Upon questioning, Cox told police that since the boy had come over expecting to have sex with the girl in their home, they decided to "teach him a lesson."
3

Australian Politician Peter Dowling Forced to Resign Over Bizarre Sext Messages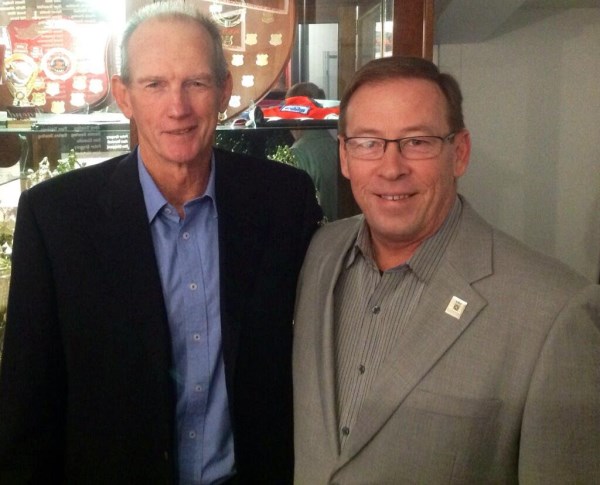 Peter Dowling, Australia's Liberal National Party MP, was forced to step down from his powerful political position after his spurned mistress wrote a tell-all letter to Speaker Fiona Simpson. The anonymous mistress detailed the nature of her sexual relationship with Dowling, as well as the various ways in which he misused his authority to receive travel perks and other benefits that he did not declare to the government.
Dowling, who ironically is also the chair of the Ethics Committee, has been accused of using government funds to carry on a two-year affair. He is said to have used parliament business trips to meet his mistress, as well as frequently using his office to meet the woman for sex.
Dowling was not able to deny any of these accusations, because his mistress also produced an abundance of racy text messages and images that Dowling had sent her over the years. Many of these images show Dowling in the nude, with one particularly bizarre photo displaying his manhood submerged in a glass of wine with the caption, "He wanted a red wine." The next image in that series shows Dowling holding the glass aloft in a "cheers" pose.
Though Dowling has owned up to being a chronic sexter and apologized to his staff, coworkers, constituents, two children, and wife of twenty-seven years, he denies using government funds to perpetuate his affair. The investigation is ongoing.
4

Fourteen-Year-Olds Charged with Child Pornography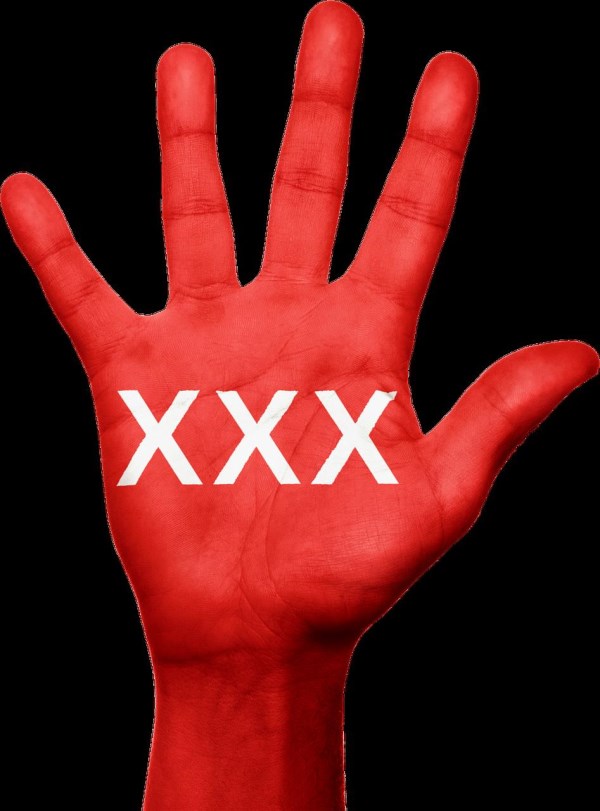 In 2010, two fourteen-year-old Olympia, Washington Freshmen were flirting by text message one night when the boy, Isaiah, asked the girl, Margarite, to send him a sexy picture. Margarite stood in front of her bathroom mirror while naked, snapped a pic, then texted it to Isaiah.
A few weeks later, the pair had broken up, and a former friend of Margarite convinced Isaiah to send her the naked photo. When he did, the girl forwarded it to everyone in her contact list. Another student, a thirteen-year-old, then forwarded the image to all of her contacts, as well. Before long, the naked photo had gone viral in four surrounding school districts.
The next morning, school officials in several districts had been alerted by angry and concerned parents, and they were waiting for Margarite and Isaiah when they got to school. The parents of all of the affected students were brought in, and due to the widespread public outcry the police were involved. After a thorough investigation, Margarite was declared the victim of the scandal, but three students, including Isaiah and the two girls who had initially forwarded the image, were formally charged with dissemination of child pornography, a Class C felony.
Though texting between consenting adults is not illegal, when sexually explicit images include a participant (subject, photographer, distributor, or recipient) who is under eighteen, child pornography laws may apply. If these three minor students were convicted of dissemination of child pornography, they could be sentenced to up to thirty-six weeks in a juvenile detention center. They would also be registered as sex offenders.
After their parents hired expensive lawyers to defend their children, a deal was reached for the three teenagers. The charges were reduced from a child pornography felony to a gross misdemeanor of telephone harassment. Isaiah and the two girls were able to complete a community service program that would keep them out of court, and the case could be dismissed.
The teens each prepared extensive anti-sexting education materials and even gave a public speech about their experiences and the dangers of sending explicit text messages. Margarite transferred schools, but the teasing followed her, and eventually she went back to her old high school to finish her studies. All of the three students who were charged with the offense have apologized to Margarite both publicly and privately, but the damage can never be undone.
5

Woman Stabbed to Death After Boyfriend Discovers Sexts On Her Phone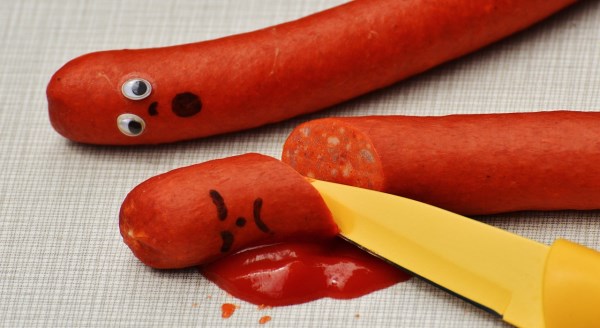 In 2010, a Georgia man named Dana McFarlane was snooping through his girlfriend's phone when he came across graphic sexual texts from another man. McFarlane went crazy, grabbing a seven inch kitchen knife and chasing the woman, elementary school teacher Kinaya Byrd, around the house in a rage. Wearing only a bathrobe, Byrd fled outside to their front lawn, but McFarlane caught her and dragged her back inside. He then brutally stabbed the young woman to death.
McFarlane's attorneys argued that this was a crime of passion and tried to get him a lesser sentence, but he was ultimately found guilty of malice murder, felony murder, and kidnapping.
6

Chris Hansen, To Catch A Predator Host, Caught Sexting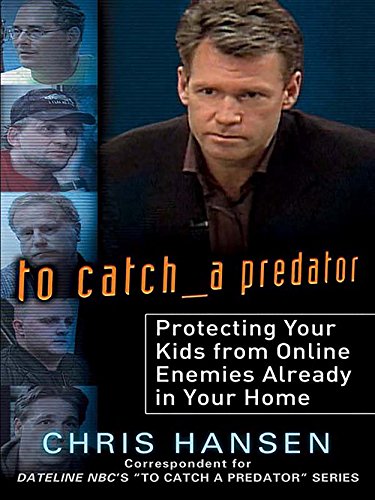 Stories about celebrities getting caught sexting with people who are not their significant others are a dime a dozen, but somehow it's even more startling and ironic when the celebrity in question has made a name for himself by calling out potential internet sex predators.
Chris Hansen, the man who has become famous for hosting the television show To Catch A Predator, was outed in a National Enquirer investigation in 2013. The Enquirer exposed that Hansen had been carrying on an extramarital affair with Kristyn Caddell, a Florida NBC affiliate news reporter, for several months. Hansen is married and has two children.
Just days after their last sexual encounter was documented by undercover Enquirer reporters, Caddell admitted to the affair and shared two explicit photos that he had sent her by text message after their brief affair. Hansen is apparently terrified that the photos will be made public.
7

Teaching Assistant Sexts and Stalks a Twelve-Year-Old Girl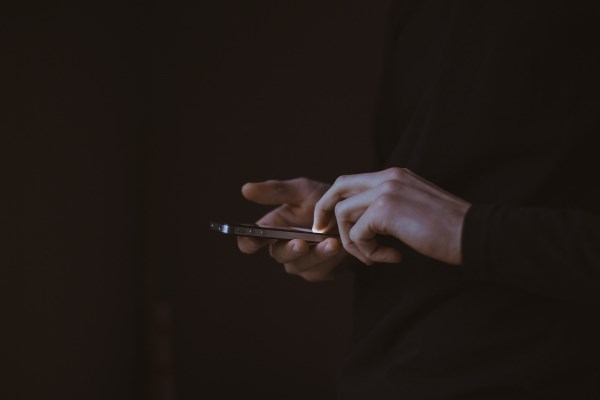 In Hawaii's first sexting case that involved criminal charges, former teaching assistant Cody Onizuka plead guilty to a felony count of aggravated harassment by stalking and one count of misdemeanor harassment by stalking.
Onizuka was twenty-six when he met the twelve year-old girl at her middle school, where he was a teaching assistant. The two began a pseudo-affair, with Onizuka giving the girl a cell phone and convincing her to take nude pics of herself for him.
Onizuka and the girl traded sexually explicit photos and messages until her parents found out, but even then the man ignored the ensuing restraining order and requests to stay away. The girl herself even asked him to stop contacting her, but he refused. Her parents were forced to press charges against him, and he plead guilty to a felony count of aggravated harassment by stalking and one count of misdemeanor harassment by stalking.
8

Sexy Picture Follows Teenager for the Rest of Her Life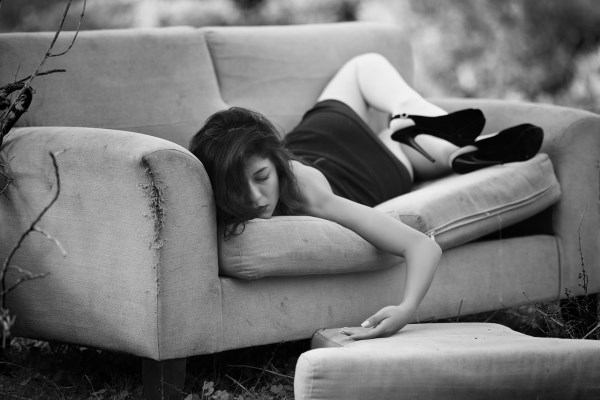 When she was sixteen-years-old, New Zealand native Allyson Pereira sent her boyfriend a naked picture of herself. When the couple broke up, the boy sent the photo to everyone in their high school, causing Allyson to become the object of torment from both male and female students. Worse yet, the bullying and leering did not just come from her fellow students, but also from her teachers, friends' parents, and later in life, her college professors and employers.
After the nude picture went viral, girls in Allyson's town would frequently text her and threaten to beat her up or even kill her. The girls were upset that their boyfriends had seen and admired Allyson's naked body, so they directed their anger toward her. Teenagers would play malicious pranks on her, including throwing cans of paint into her family's pool.
Teachers in her school would make snide remarks, and Allyson recalls one substitute teacher who wouldn't allow her to use the bathroom until she promised to stop taking naked pictures of herself. One classmate's father even hit on her, trying to ply her with wine and chocolate to get her alone with him.
Later in life, Allyson's college professors and bosses would even make comments about having seen the picture. The judgment never ceased.
Allyson is now an anti-bullying advocate, sexting/bullying mentor, and public speaker. She has appeared on MTV's "Sexting In America" special to educate and inform teens about the danger of sexting.
9

First Case of Sexting Used as a Defense in Court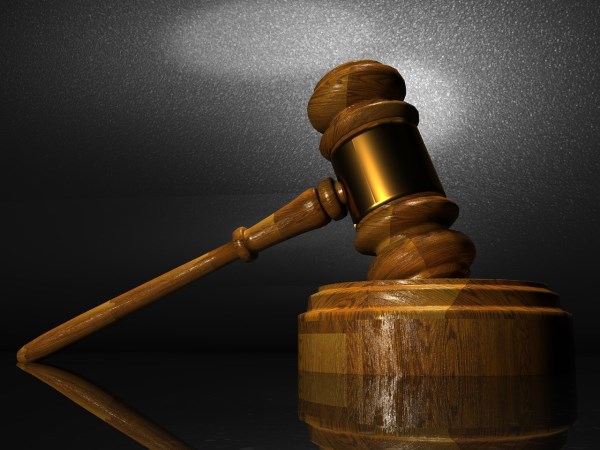 In 2010, twenty-five year-old Kyaw Htet began a relationship with a sixteen-year-old high school student in Houston, Texas. The relationship was consensual, and the pair sent each other naked photos of themselves and explicit text messages regularly.
When the girl's mother found out that she was dating a man who was so much older, she forbade the girl from seeing Htet. However, the girl continued to see him for several more months, sending him countless sexy messages and calling him over six hundred times.
When the relationship soured, the girl told him that she didn't want to see him anymore, but he refused to accept it, thinking that it was her mother at work. Htet began to stalk the girl, even showing up at her school and asking her to come out to meet him.
When the police arrived, they discovered the nude photos of the girl on his phone, and he was arrested and charged with child pornography, harassment, and stalking.
Htet maintained that the girl was still his girlfriend, and his attorney set a legal precedent by claiming that the case was a simple case of sexting between a monogamous couple, not pornography and harassment. Htet was held on a $10,000 cash bond, and sentenced to home detention that prevents him from using any cell phones, computers, or being in a location where people younger than eighteen gather.
10

Sexting Fall-Out Causes Two Teen Girls to Commit Suicide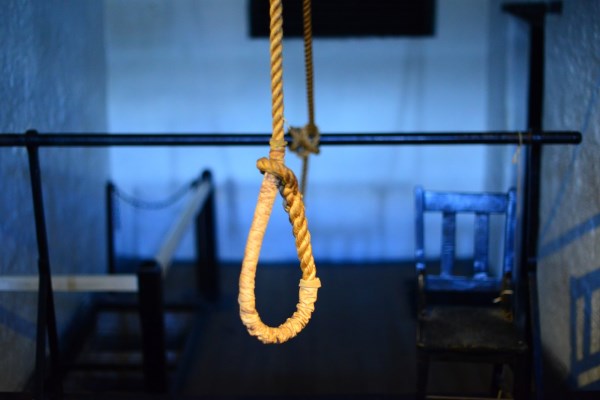 A month after graduating from Sycamore High in Ohio, eighteen-year-old Jessica Logan went home one day and hanged herself in her bedroom. Her cell phone lay on the floor by her feet.
When authorities and Jessica's parents started searching for answers to why she would do such a terrible thing, they discovered that, a year before her death, the girl had sent a nude photo of herself to her then-boyfriend. The picture showed Jessica naked from the neck down. Some weeks or months later, Jessica and her boyfriend broke up, and her boyfriend sent the nude image to several people in their school and in a neighboring school.
Soon, the naked picture was everywhere, and students began bullying and teasing Jessica relentlessly. They would call her "slut," "whore," and "skank," and she could not escape their name calling anywhere she went. Finally, the girl took her own life to escape the shame. Jessica's parents went on to sue Jessica's ex-boyfriend and the high school she had attended for defamation, negligence, and emotional harassment.
Just one year later, a chillingly similar scenario played out in a Florida middle school. During the last week of school, thirteen-year-old Hope Witsell texted a photo of her breasts to a boy, but the image fell into the wrong hands and was soon splashed all over six schools in the surrounding towns. Soon, kids were bullying Hope both online and in person, calling her names and creating web pages with names like "The Hope Hater Page."
The fall-out died down a bit over the summer months, but as soon as Hope returned to school in the fall the torment picked up where it had left off. Filled with despair over her situation, Hope enjoyed a final dinner with her parents, then went to her room and hanged herself from her canopy bed.
Even after her death, Hope's bullies continued to post mean messages on her MySpace and Facebook pages.