It's Independence Day in the U.S.A., a day when Americans show their patriotic spirit with parades, barbecues, beer, and blowing stuff up! Every year, the 4th of July makes up 90% of all fireworks sales in the nation, with Americans spending over nine hundred and thirty million dollars on the colorful explosives just to wish Uncle Sam a happy birthday.
Lest you forget that fireworks are dangerous explosive devices, let's take a look at some of the worst firework-related disasters of all time.
1

Enschede: Worst Fireworks Disaster In History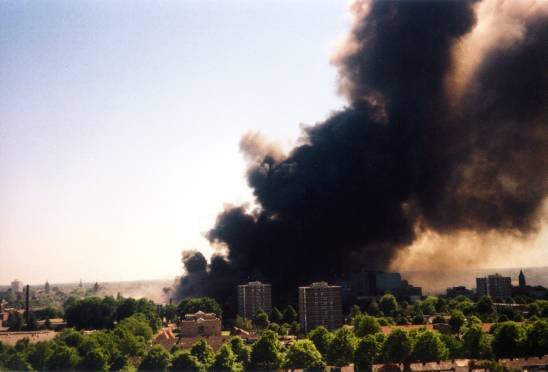 Largely thought to be the worst fireworks disaster in history, the 2000 Vuurwerkramp (Dutch for "Fireworks Disaster") occurred at a fireworks factory that was inexplicably located in a residential area of Enshede, Netherlands. The disaster started with a small fire inside the factory, and thanks to some improperly stored fireworks barrels outside the door, one thing lead to another until 100 tons of fireworks exploded with the power of a large bomb. The whole building went up in a catastrophic blaze of light, smoke, and sound.
Twenty-three people tragically died in the disaster, with another nine hundred and forty-seven people getting severely injured by the blast. Over twelve hundred and fifty local residents were left homeless in the wake of the fires that ravaged the surrounding town.
Discovery Channel video:

2

North Dakota: Man Decapitated In Front of His Neighbors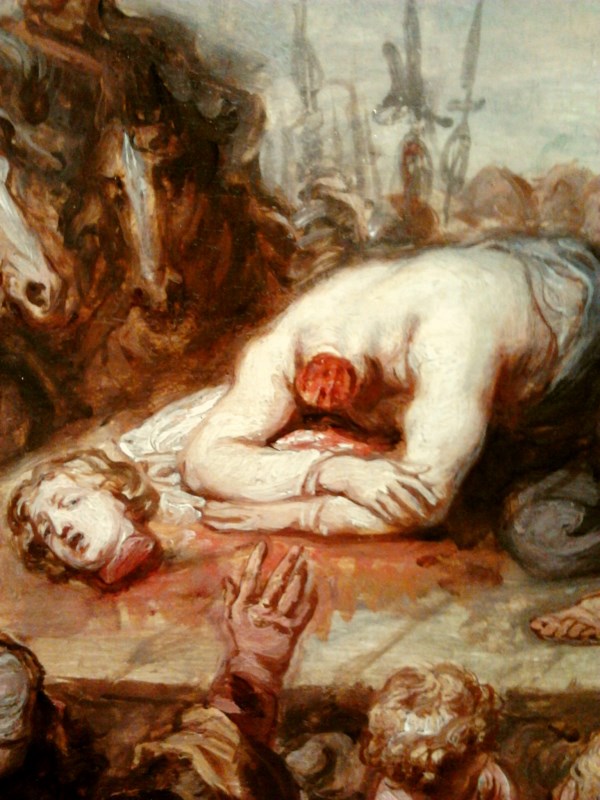 In 2011, 41-year-old Jesse William Burley of Fargo, North Dakota was decapitated by a mortar-style firework when he attempted to set off fireworks to celebrate July 4th in his suburban neighborhood. Burley had already set off one of the explosive devices, but when he attempted to detonate the second one, the fireworks exploded and blew off his head. Several neighbors, including small children, witnessed the incident.
3

Mexico: Fireworks Truck Leaves 100 Meter Radius of Destruction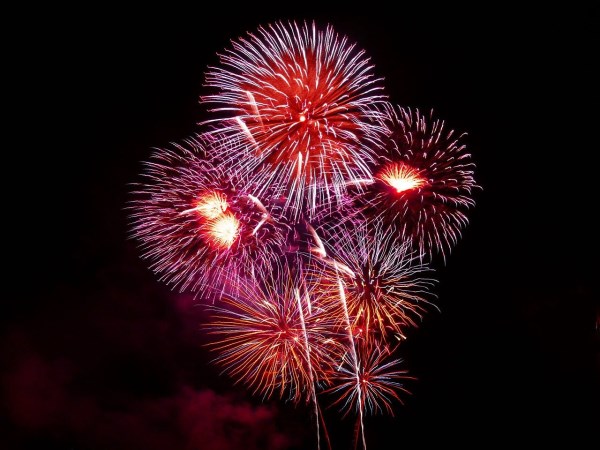 In 2013, sixteen people were killed and hundreds more were injured when a truck carrying fireworks for a religious ceremony exploded in a forty-three thousand square foot open-air marketplace in Mexico. The accident started when a lit firework misfired and landed in the fireworks-laden truck. The aftermath showed a gruesome scene of bodies and debris littering a one hundred meter radius.
4

Florida: Stupid Prank Causes $100,000 Worth Of Damage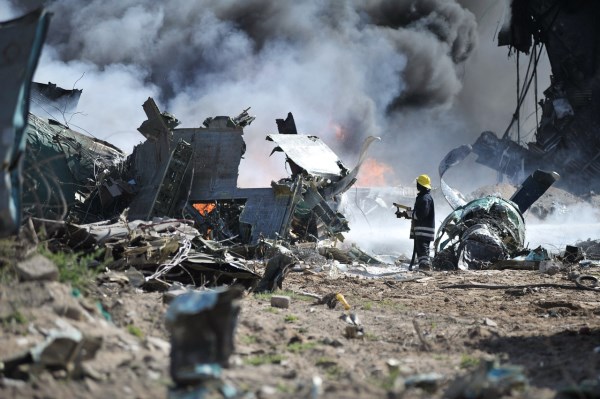 On July 4, 2007, 41-year-old Tampa resident Tony Glenn Rogers wandered into the Galaxy Fireworks Tent in Port Richey, Florida. What follows is an act of stupidity that ultimately sent him to prison for over three years. Rogers decided to light one of the large fireworks that was for sale in the tent, causing a massive explosion as the firework went off in a small space that was full of people and explosives.
Other shoppers ran for their lives, many were injured, and one man was nearly killed. Fortunately, someone caught the whole thing on video:
5

India: Fireworks Factory Kills 40, Injures 70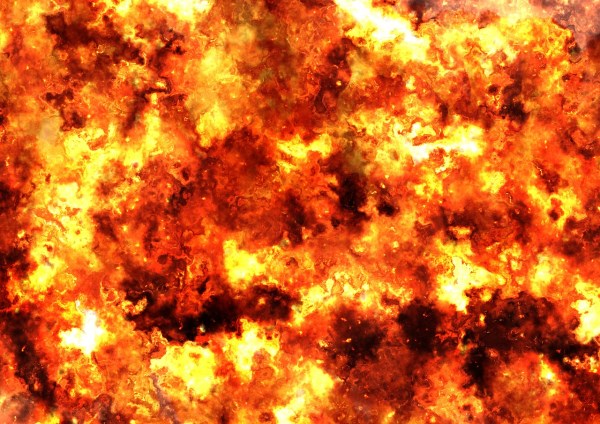 The town of Sivakasi in southern India is known as the "fireworks capital" of India, so it was really only a matter of time before tragedy struck one of the more than seven hundred fireworks factories in that region. This particular factory, Om Sakthi Fireworks Industries, was operating without a valid license, to boot. The fire started in 2012, when workers were mixing dangerous chemicals in a very hot room. The resulting blaze quickly got out of control and burned for over five hours before firefighters were able to contain it.
In the aftermath of the fire, forty people were dead and more than seventy others had horrible, painful injuries. The disaster lead to several arrests, and the government also cracked down on the neighboring factories and shut down over one hundred and fifty additional fireworks facilities that were operating without valid permits. Even so, Sivakasi remains a dangerous and volatile region, with small blasts at factories occurring almost every month.
6

Ohio: Children Playing With Sparklers Ignite a Bag of Fireworks
During a July 4th backyard celebration, around thirty people were in a house partying while their young children played with sparklers outside. Suddenly, a tiny spark from one of the sparklers fell into a bag of unused fireworks, which exploded at ground level. Seven people were badly injured, five of whom were children, and one woman had major burns on over half of her body.
7

China: Truck Carrying Fireworks Destroys Bridge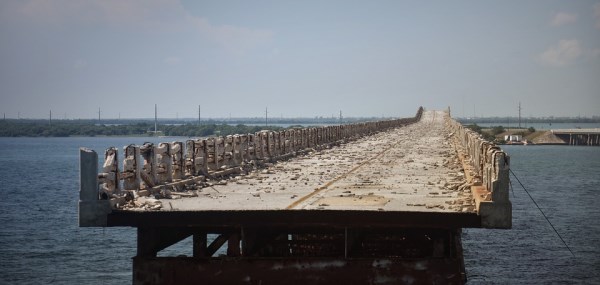 In 2013, a truck carrying Chinese New Year fireworks exploded and destroyed part of an elevated highway bridge in China's Henan Province. Two hundred and sixty feet of the bridge collapsed, sending vehicles plunging more than a hundred feet to the ground.
The explosion and highway destruction killed twenty-six people and injured countless more.
8

North Carolina: Truck Full Of Fireworks Kills 4 Workers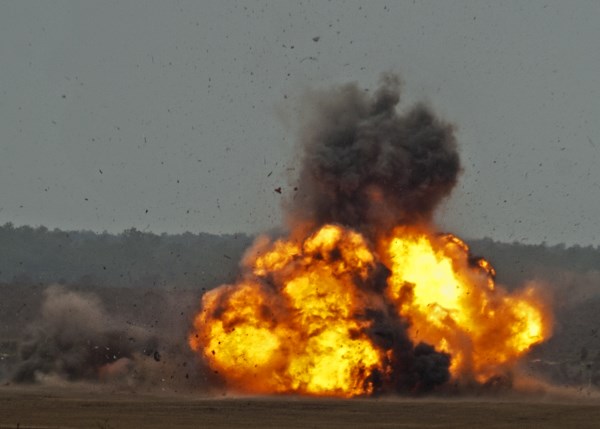 Ocracoke Island, the southernmost inhabited island on the Outer Banks of North Carolina, was the scene of a terrifying truck explosion in 2009 in which four men were burned to death. The explosion happened when a crew of five men were working on a truck that contained several tons of fireworks for the town's annual 4th of July celebration. One man died at the scene, the other three passed away later at the hospital, and several firefighters were treated for smoke inhalation.
9

Oklahoma: Young Newlywed Killed In Front Of His Whole Family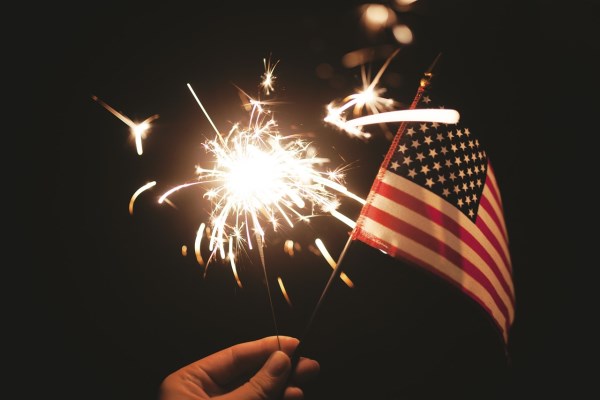 A newlywed husband and father was killed in front of his family when some backyard fireworks exploded and hit him in the throat. Nineteen-year-old Austin McCloud was celebrating Independence Day with his wife, his son, his step-son (both of whom were toddlers at the time), and several other family members in their backyard, when a firework misfired and killed him instantly.
10

Denmark: Fireworks Explosion Costs $140 Million In Damages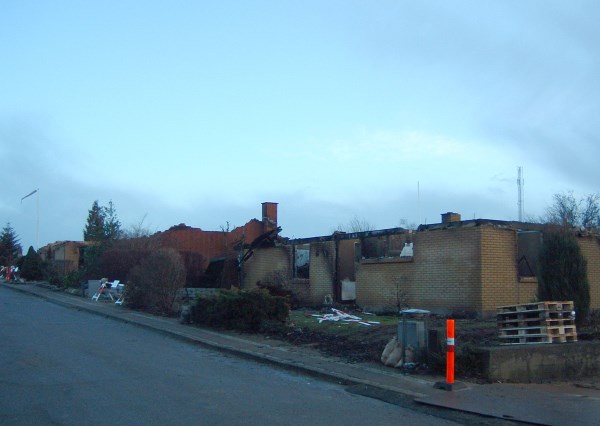 In 2004, another explosion in a fireworks factory detonated one thousand two hundred tons of fireworks in a fireworks factory in a small town in Denmark. Though only one fireman lost his life, another thirty-four firefighters suffered severe health problems due to burns and smoke inhalation. Additionally, seventeen area residents were injured in the blast, and the explosion ultimately cost the town one hundred and forty million dollars worth of damage. Ouch!