1

The girl who was arrested for changing her friend's name in the yearbook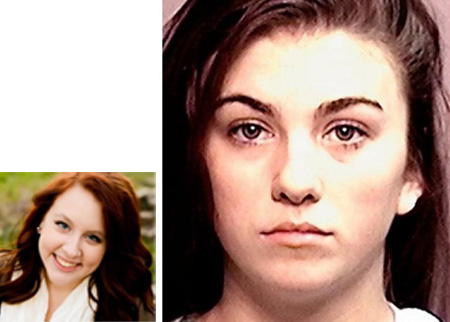 A Missouri student who changed her friend's name in their yearbook to a sexually suggestive word has seen her practical joke backfire — as she now faces criminal charges.
Kaitlyn Booth, 17, was arrested after teachers at Hickman High School in Columbia spotted how she'd altered Raigan Mastain's last name to read "masturbate."
Teachers at Hickman High School noticed the unauthorized change on the day when 700 copies of the book were being distributed. They then spent more than 12 hours putting stickers on the page to correct the name.
2

The 16 year old who was arrested for accidentally making a homemade bomb
Kiera Wilmot, a petite 16-year-old who plays cello and wants to study robotics in college, found herself facing possible felony charges.
She was arrested after her mix of toilet bowl cleaner and pieces of aluminum foil in a water bottle resulted in a small explosion. The school principal said he thought someone had set off a firecracker. Kiera told police and school administrators that she was trying out what might be a science fair experiment, though her science teacher told them Kiera's device was not part of any class assignment.
3

The honor student that was arrested for being absent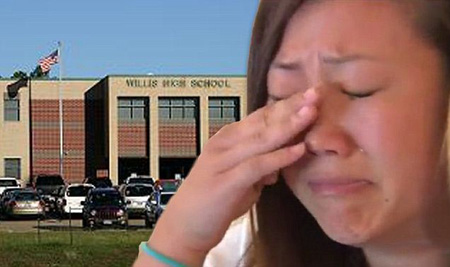 Diane Tran, a 17-year-old honor student in Texas, was forced to spend the night in jail after missing too many classes. According to Texas law, if a student has ten or more unexcused absences within a six-month period, the school district may refer the student to a juvenile court. After being warned by a judge about missing too much school, Tran was arrested in court and required to spend the night in jail. She has also been fined $100.
The Willis High School junior, who helps support two siblings, has both a full time and part-time job. She said that she's often too tired to go to school.
4

The guy that twitted himself out of prison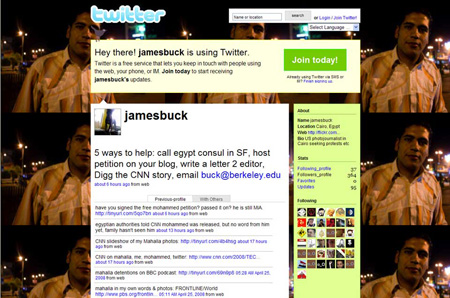 UC Berkeley graduate student James Karl Buck, who was in Egypt covering an anti-government protest when he was arrested, helped free himself with the cooperation of a little blue bird!
On his way to the police station, he took out his cell phone and sent a short twitt saying "Arrested." Every contact he had in both America and Egypt were alerted that he was being held, and somebody made the arrangements to free him immediately.
5

The 12 year old who was arrested and handcuffed for doodling on her desk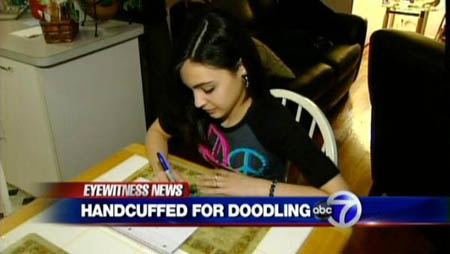 12 year old Alexa Gonzalez was scribbling a few words on her desk while waiting for her Spanish teacher to pass out homework. She got caught and, instead of simply cleaning off the doodles after class, she landed in some adult-sized trouble. She was led out of school in cuffs and walked to the precinct across the street, where she was detained for several hours.
6

The boys who were arrested for hacking a computer in order to change their grades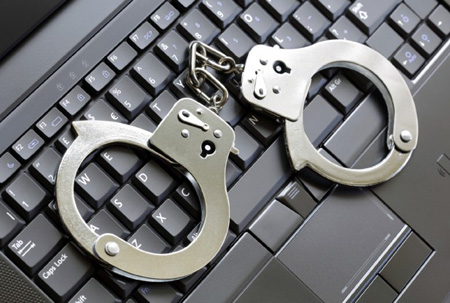 Three Prescott High School students who were on the verge of flunking their classes have been arrested after officials said they hacked into their teachers' computers and improved their grades. The 16-year-old boys allegedly admitted their involvement in the scheme. They were booked at the juvenile detention center on felony charges of tampering with public records and computer tampering.
7

The 14 year old who was arrested for texting in the classroom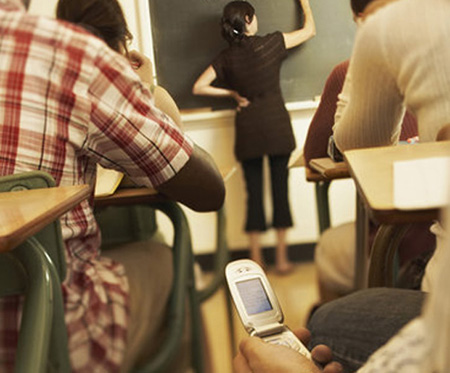 A 14-year-old Wisconsin girl was arrested and charged with disorderly conduct after she refused to stop texting during a high school class. The girl denied having a phone when confronted by a school safety officer, but a female cop found it after frisking her. The cellphone was recovered "from the buttocks area" of the teen. The girl was banned from school property for a week, and a court appearance was scheduled for a misdemeanor disorderly conduct charge.
8

The guy that was arrested for a Wasabi attack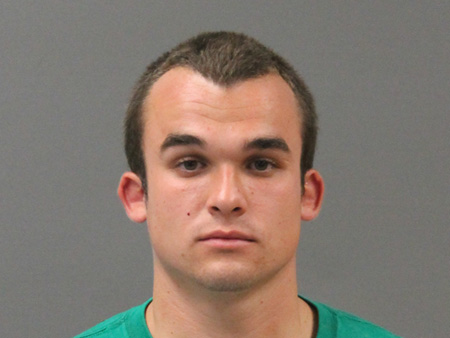 John McGuinness, a college student, is facing criminal charges after admitting that he assaulted his girlfriend with a pair of jeans covered in wasabi sauce, an attack that he claims was prompted when "some guy she slept with in school was texting her."
First, he covered her jeans in wasabi sauce, then he whipped her in the face with them. She got wasabi sauce in her eyes and then he tossed wasabi sauce inside the girl's car. Wow, that´s what I call rage!
9

The six year old who was arrested for a bad temper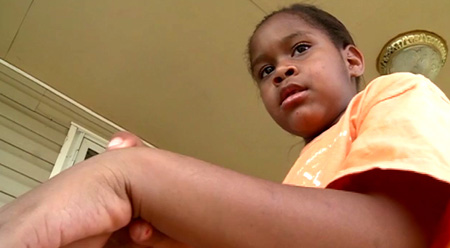 This child allegedly pushed fellow students, threw items off a teacher's desk, tore material from the walls, and tossed a small shelving unit (which struck the school's principal in the leg). During the incident police were called. The six-year-old Georgia girl was cuffed and stuffed into a police cruiser and charged with simple battery of a school teacher, damage to property, and unruly juvenile behavior. What a short temper!
10

The student thief who left his homework at the crime scene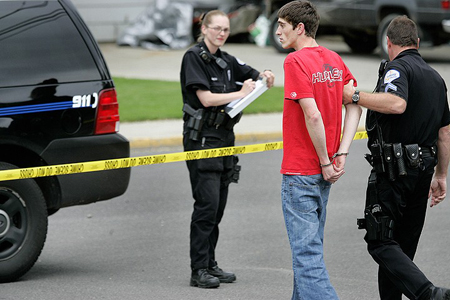 An 18-year-old Utah boy was arrested on suspicion of breaking and entering a house. The police said that he left a pen drive containing his homework at the crime scene. The USB drive and a backpack were found abandoned in the backyard of the burglarized home. What a responsible student! With all his "extracurricular" activities he didn't forget to do his homework!