1

Ninja Cookie Cutters
Use these 3 different cutters ($9.30) and your favorite bakeware to prepare cookies in the shape of stealthy ninja warriors.
2

Munchstaches Cookie Cutter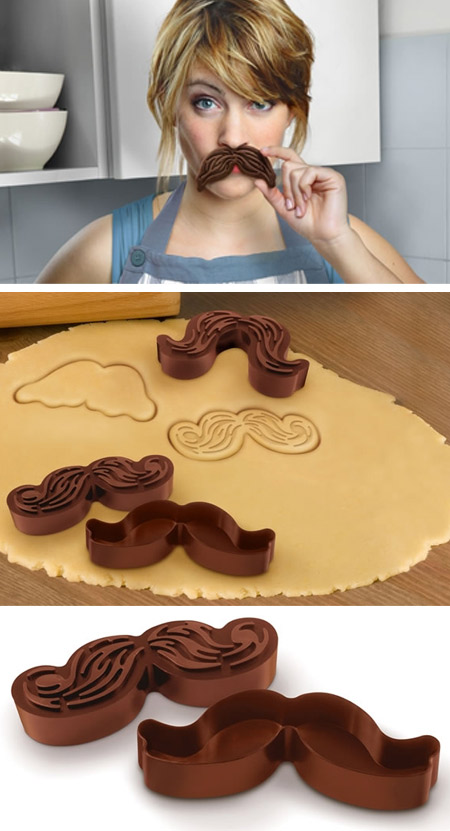 Cookie cutters and stampers shaped like mustaches. ($9.95)
3

Animal Friends Cookie Cutters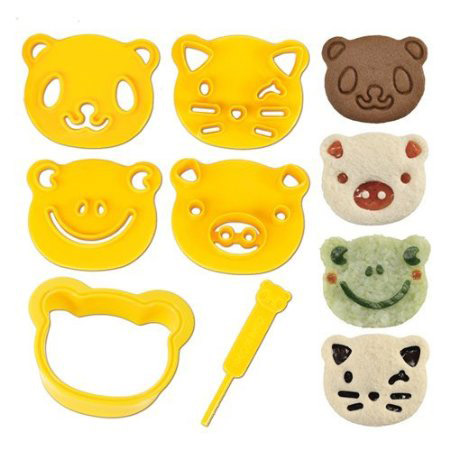 These Cute Animal ($9.99)
shapes entice picky eaters to want to eat and explore new foods.
4

Baby Theme Cookie Cutters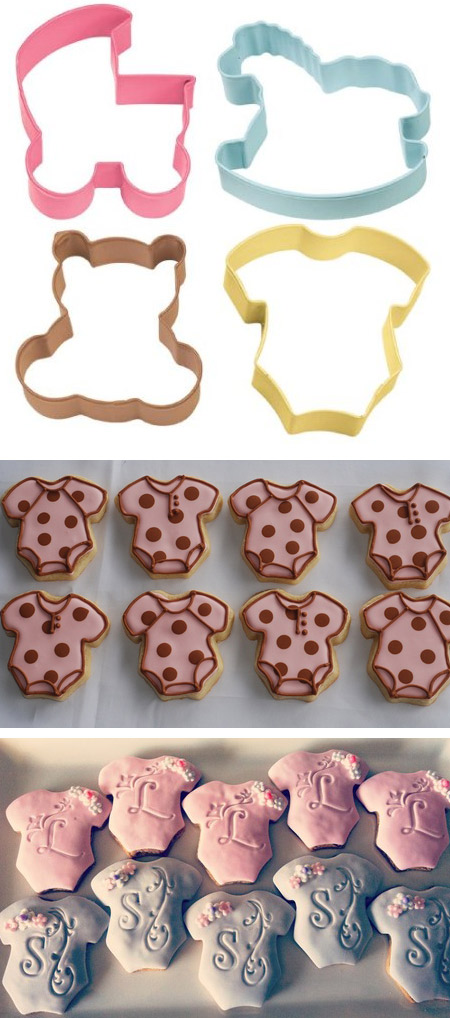 5

3D Cookie Dino Cutters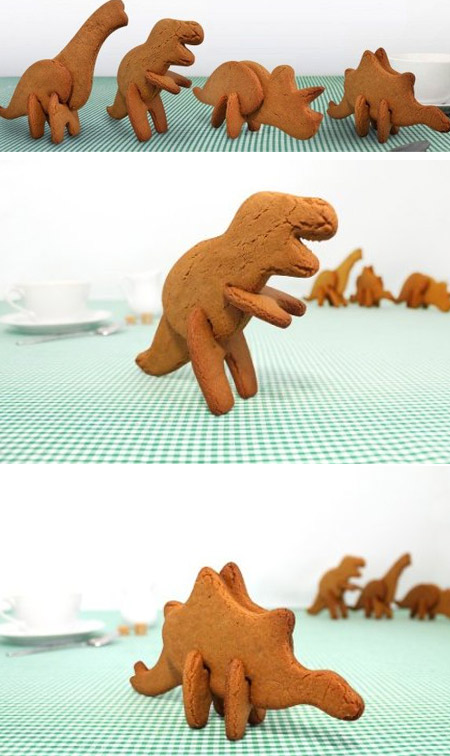 Cookie cutters in the shape of dinosaur body parts ($12). Cut out cookie dough, bake in the oven, then slot the cookies together to make edible dinosaurs that will stand up on your plate. Create the tastiest treats this side of the Jurassic period... then eat them into extinction.
7

Gingerbread Cookie Cutter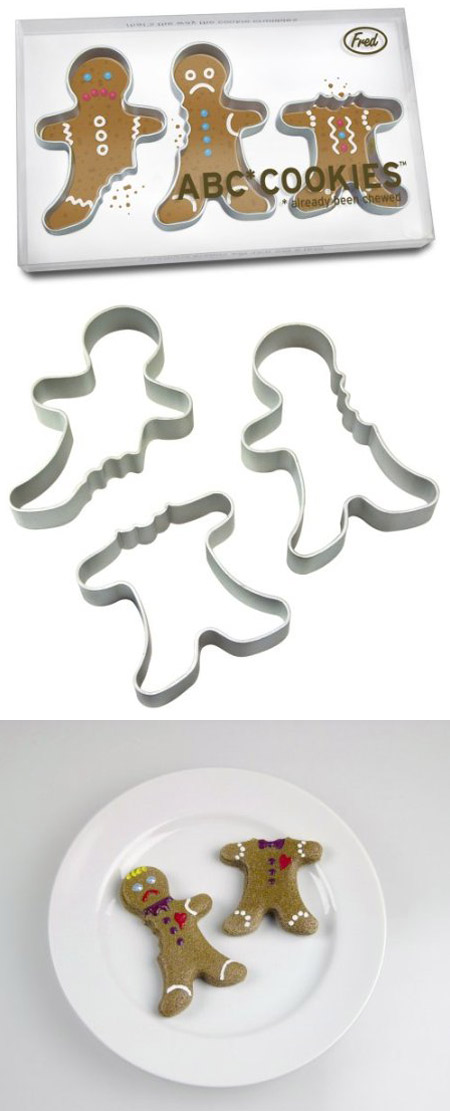 Ginger bread ($7.59) cookie cutters with a bite taken out of them.
8

Voodoo Cookie Cutter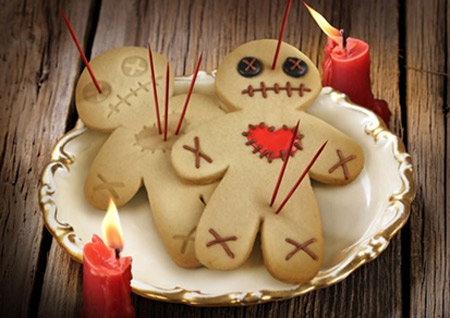 Cookie cutter stamper lets you create your own voodoo ($7.95) cursed cookies.
9

Pac-Man Cookie Cutters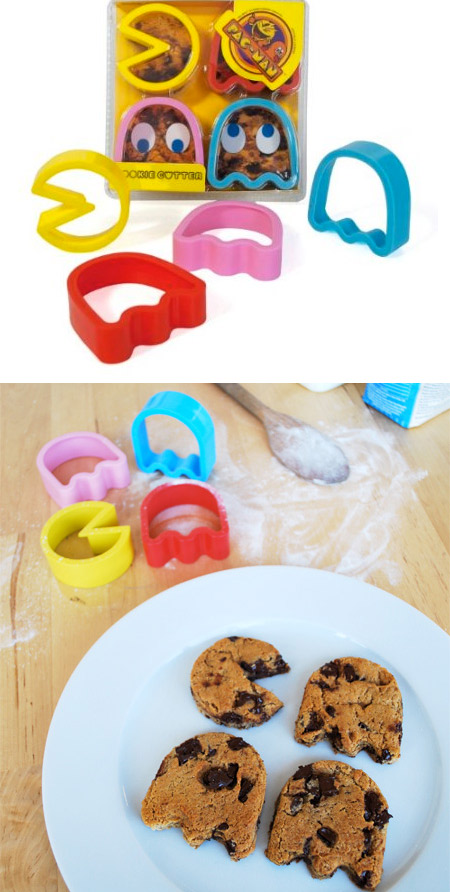 10

Submarine Cookie Cutter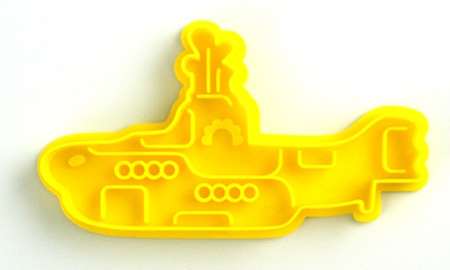 11

Monster Cookie Cutters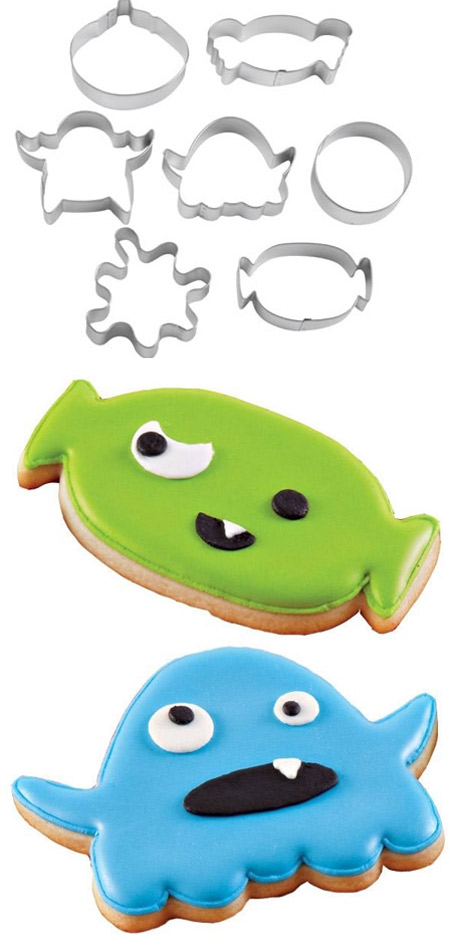 12

Chess Set Cookie Cutters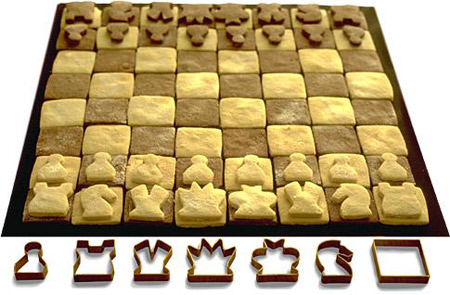 Not only will you have the satisfaction of taking a piece off the board, but you can eat it, as well.