Everyone loves a parade! Therefore, since we at Oddee are committed to giving you the weirdest of the strange, here is a collection of the most bizarre parades we've come across. (Please remove your hat.)
1

World's Largest Bikini Parade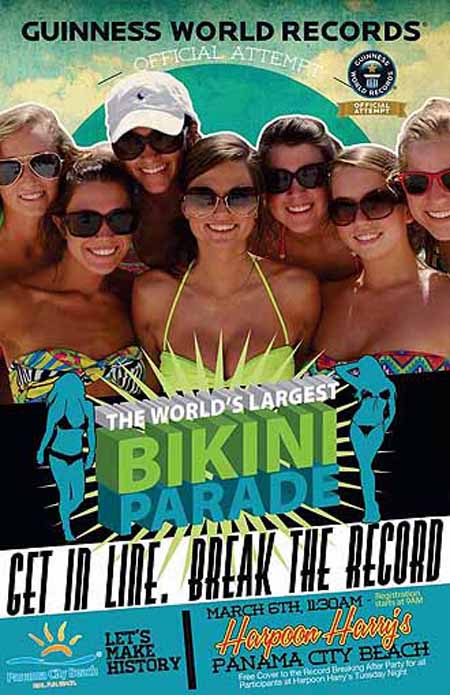 When: March 5, 2012
Where: Panama City Beach, Florida
What: Bikini parades are fairly common, but in this case it is the size that counts. All over the world, cities are constantly competing with each other as to who can hold the largest. Last year's winner was Panama City Beach, Florida with 450 bikini-clad lasses, smashing the previous year's record held by Gold Coast, Australia who had a mere 357. USA! USA!
2

World's Shortest St. Patrick's Day Parade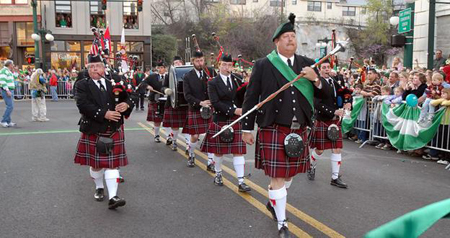 World's Shortest St. Patrick's Day Parade
When: March 17
Where: Hot Springs, Arkansas
What: New York City may have the first and most famous St. Patty's Day Parade (it began there in 1762) but Hot Springs Arkansas has the… shortest? That's right, this St. Patrick's Day Parade is only 98 ft. long, across what Ripley's Believe-It-Or-Not once dubbed the shortest street in everyday use. The idea for the parade started in a bar (surprise, surprise) in 2003 and the first official parade was 2004.
3

Walk a Mile in Her Shoes Parade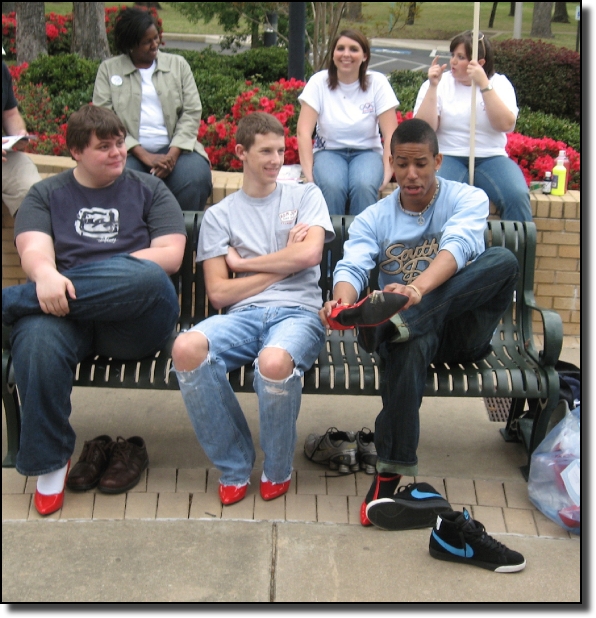 When: April 20, 2013
Where: Sullivan County, New York
What: This international event hopes to increase awareness about rape, sexual assault, and gender violence in an unusual way: by asking men to wear women's high-heeled shoes and walk for a mile. Based upon the old adage "you can't really understand another person's experience until you've walked a mile in their shoes," this event gives men and the community-at-large a platform (pun intended) to talk about these serious issues.
4

Japanese Vagina Festival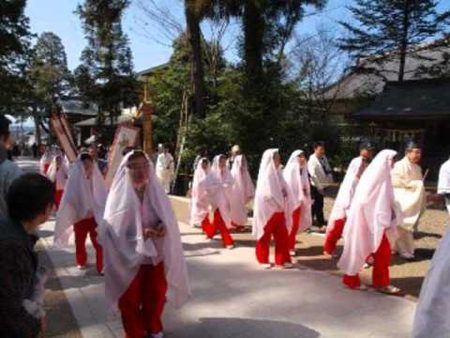 When: 2nd Sunday of March
Where: Inuyama-city, Japan
What: Everybody has heard about the Penis Festival/Parades in Japan (Honen Matsuri) but its lesser-known compliment, Ososo Matsuri, occurs around the same time. Women take to the streets with costumes and floats celebrating vaginas, women's health, and fertility as only the Japanese can. Watch!
5

Parade of a Thousand Clowns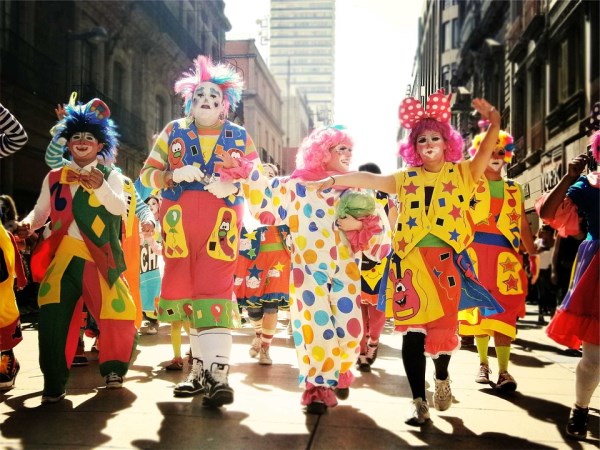 When: June 8, 2013
Where: Vicennes, IN
What: Depending on how you feel about clowns, this is either a dream come true or your worst nightmare. The hometown of beloved old time comedian Red Skelton (1913-1997) is trying to keep his memory alive by having events to promote what it hopes will be the Red Skelton Museum of American Comedy. Right now they are in Phase One of their Grand Opening, and hoping to assemble a large number of clowns marching down Main Street to celebrate. Care to join? Fill out the entry form!
6

The Mermaid Parade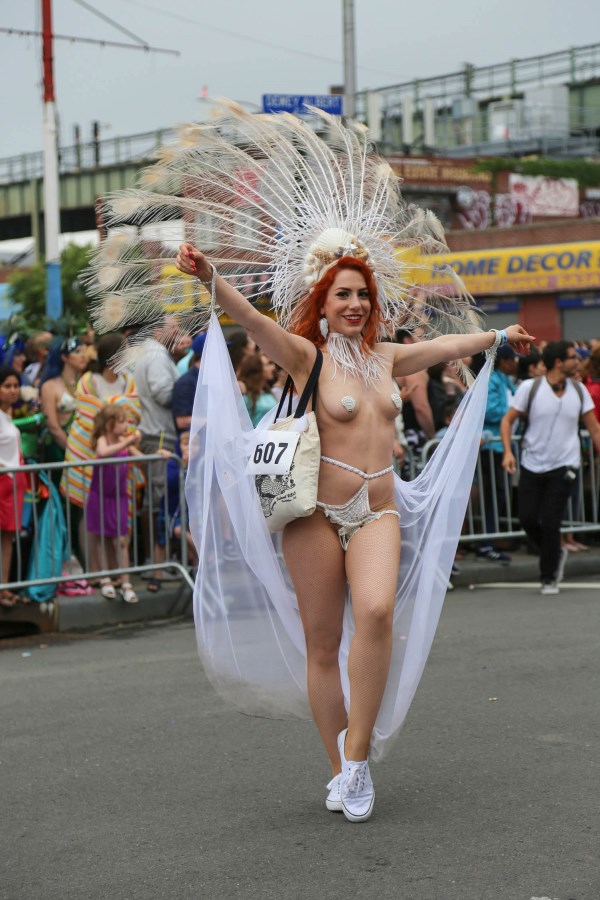 When: June 22, 2013
Where: Coney Island, NYC
What: Founded in 1983, this annual parade on the streets of colorful Coney Island in New York City celebrates the odd and bizarre. Although there is a nautical theme and a Mermaid Queen is crowned every year, almost anything goes in terms of floats and costumes. Some wear very little else besides carefully-placed seashells and/or body paint.
7

The Doo-Dah Parade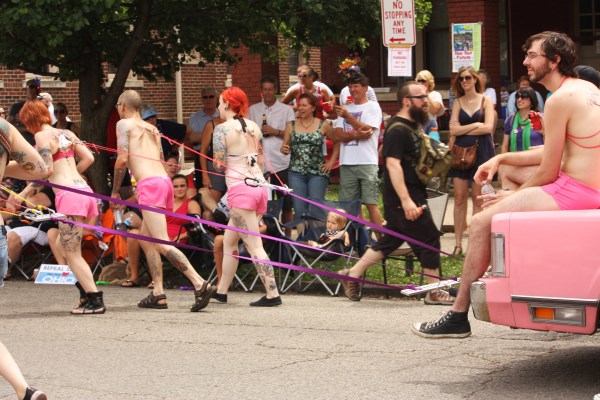 When: April 27, 2013
Where: Pasadena, CA
What: This is perhaps the "granddaddy" of weird parades, born as a response, of sorts, to the famous Rose Parade held every New Year's Day. Its full name is the Occasional Pasadena Doo-Dah parade, and it began in 1978 as a celebration of weirdness – fittingly enough, there were two parade dates that first year. Now it's an institution and features an array of marching groups such as Kinetic Pastry Science Mobile Muffins and The Highland Park Thursday Evening Gentlemen's Society Circuit Bending Marching Band & Ladies' Auxiliary. Anything goes, as long as it's strange.
8

World Naked Bike Ride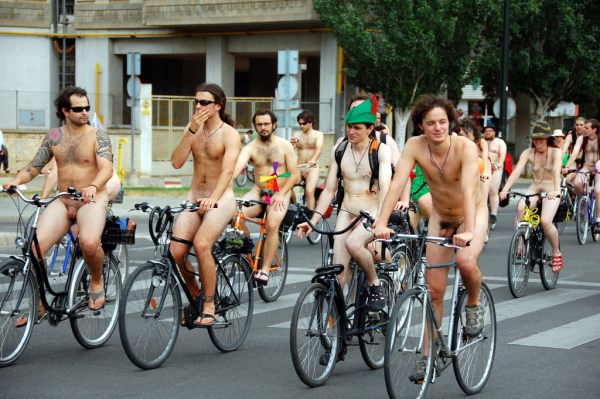 When: March, 2013 (Southern Hemisphere)
Where: Everywhere
What: Of course no listing of parades would be complete without a naked one. In this case it's not just a couple of naked people walking, it's thousands of them around the world on bikes! The main concept behind this massive parade of human flesh is to, ahem, raise awareness about the awesomeness of bikes. Nudity is not required, but people young, old, fat, and thin put their privates on parade. Click the link below to join in on a bike ride near you!
9

Love Parade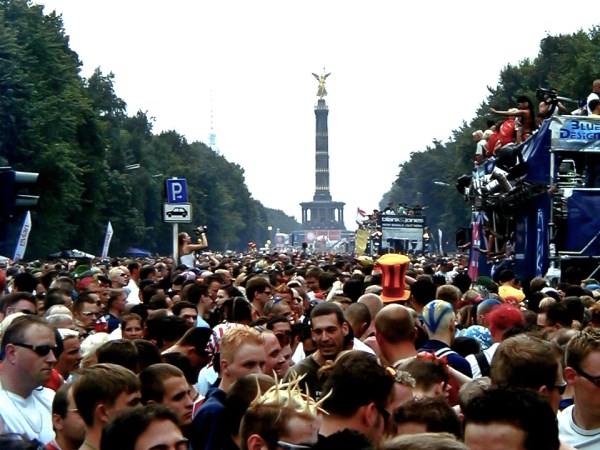 When: 1989-2010
Where: Berlin, Germany
What: Very loosely a "parade" this was perhaps the world's largest Rave on city streets. Off and on for over 2 decades, people would come from all over the world to shimmy, shake, and spread their "love" – all races, ages, and sexual preferences were included. In 2000, it peaked at a million participants. Unfortunately, in July 2010, 21 people were killed and 500 injured in a crowd-rushing accident and the parade has since been cancelled. There is hope that someday it will be revived, but until then it remains a hazy memory to those that participated…