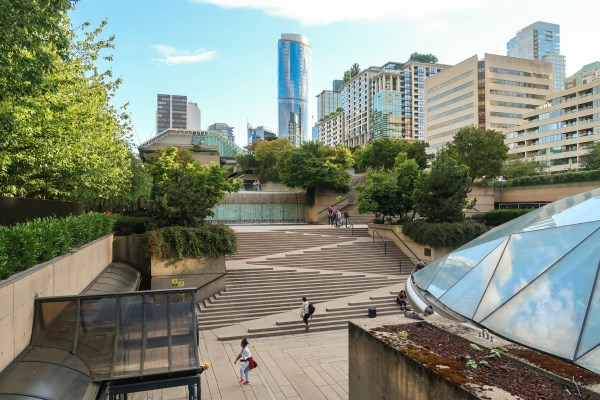 Robson Square is a landmark civic center and public plaza of modernist concrete, located in Downtown Vancouver, British Columbia. It is the site of the Provincial Law Courts, UBC Robson Square, government office buildings, and public space connecting the newer development to the Vancouver Art Gallery. It was designed by the architectural firm Arthur Erickson.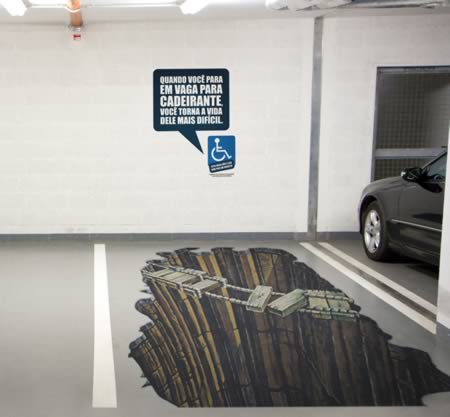 In Brazil, the disregard for the parking spaces for disabled people is common. The main excuse used by motorists is, "But it's only a minute." So to educate motorists that what they are doing makes the lives of physically disabled people even more difficult, the following action was taken: In some parking spaces, a 3D illustration of an obstacle was created to show how you are making the life of a person with some disability much harder.
Advertising Agency: Beats Below, Curitiba, Brazil
Creative Director: Sulivan Cruz
Art Director: Felipe Cleto
Copywriter: Sulivan Cruz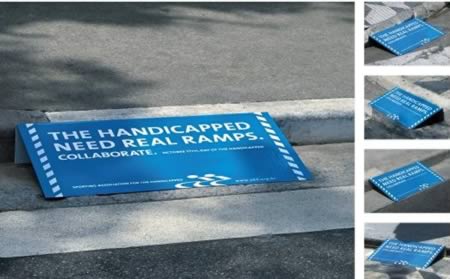 In an action for Day of the Handicapped, 300 cardboard wheelchair ramps were spread around the city of Sao Paulo. They were placed on spots where real ramps should be. "WHEELCHAIR RAMP" Outdoor Advert for Add by Age Comunicacoes.