1

Metroid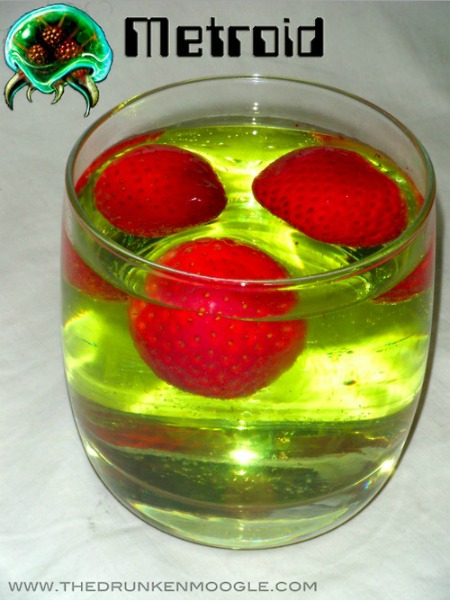 While the apple rum, coconut rum, kiwi strawberry Minute Maid and Sprite in this Metroid cocktail would undoubtedly taste fantastic together, it's the look of the three strawberries floating in the green liquid that make this drink look so much like an actual Metroid.
2

God of War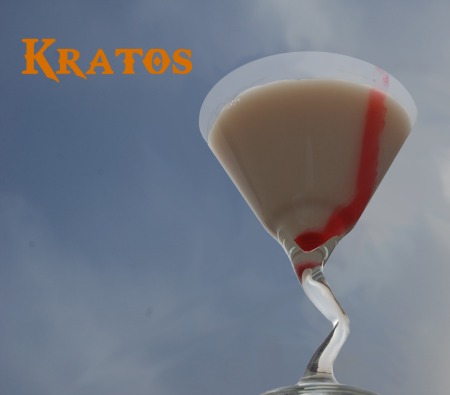 This Kratos cocktail proudly bears the same marking as its video game namesake, and while it might be almost as powerful, it's almost certainly a lot better tasting since it is made with vanilla rum, strawberry rum, amaretto, Everclear, strawberry syrup and milk.
3

Street Fighter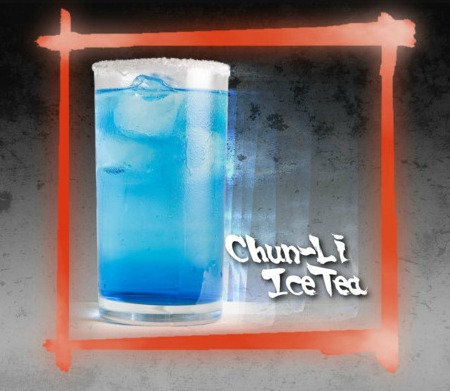 With jasmine tea vodka, lychee liquor, blue Curacao and elderflower presse, this Chun Li Iced Tea sounds just as beautiful and deadly as its namesake.
4

Doctor Who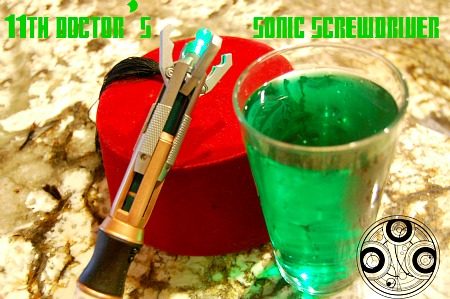 If you're a Whovian, then you already know that each regenerated Doctor's sonic screwdriver changes as much as his face. That's why these two recipes for Sonic Screwdriver cocktails are so different –one is based on number 10 and includes blue Curacao, blueberry vodka, Sprite and rum, while the other is based on number 11 and replaces the vodka from the previous concoction with Midori. While I tend to be a pretty big fan of David Tennant's Doctor, something tells me I'd like Matt Smith's cocktail better.
5

Star Wars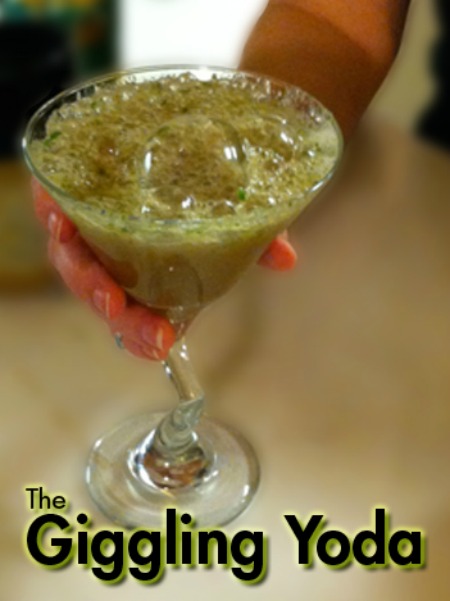 Do or do not make this Giggling Yoda cocktail. There is no try. However, if you enjoy fresh fruit, ginger ale and vodka, then there is no excuse not to create this cocktail at home –even if it does look a little like the swamp waters of Dagobah.
6

Castlevania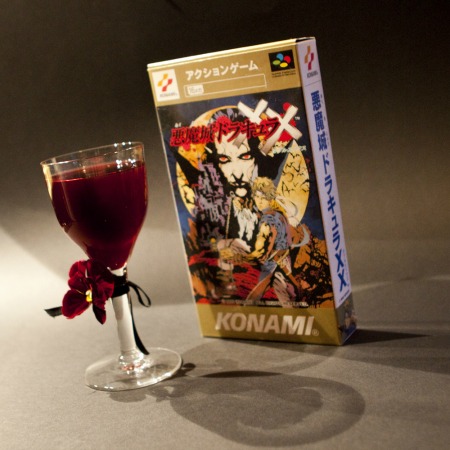 With red wine and passion fruit liquor, this Vampire's Kiss cocktail seems like it would be just as intoxicating and tempting as a kiss from a real creature of the night.
7

The Tick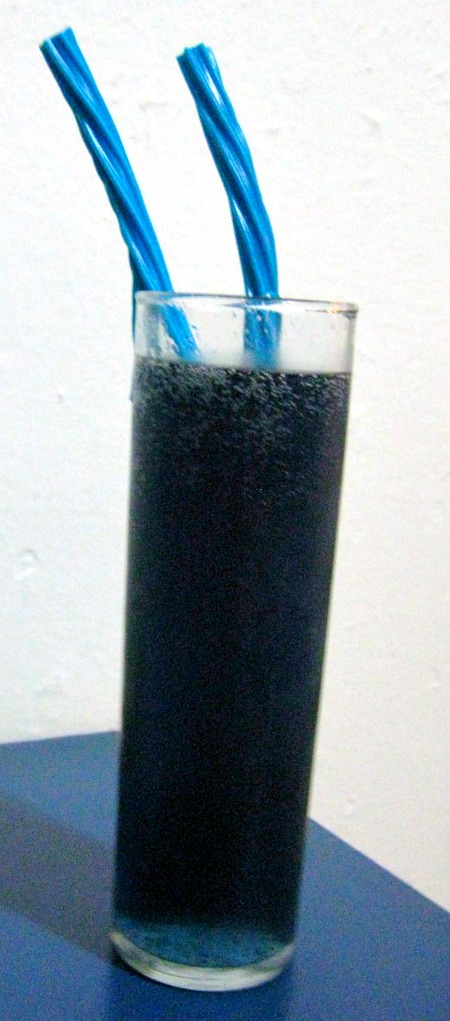 With the two blue Twizzlers poking out of the top, this Tick Blueberry Lemonade couldn't look more appropriate for the character. The combination of Jones berry lemonade soda with blueberry liquor and vodka also seems like the delightful flavor combination that would fit in well in The Tick's universe.
8

Dexter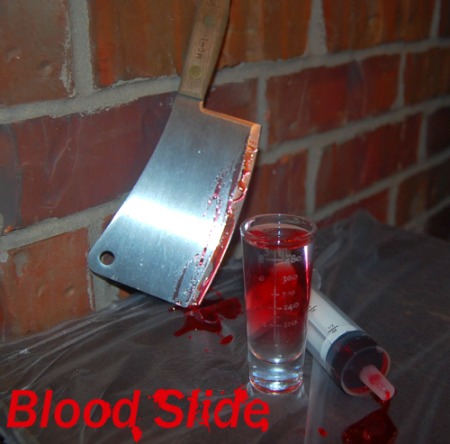 Not only does this Blood Slide cocktail look as gory as the show that inspired it, it also looks just as fun and enjoyable, considering that it's made with peach schnapps, cranberry juice and vodka.
9

Mine Craft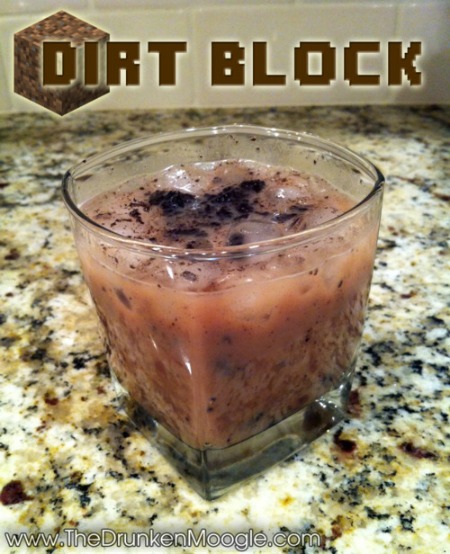 When you make this Dirt Block cocktail, featuring vanilla Kahlua, amaretto, chocolate milk and cookie crumbs, you'd better serve it in a square glass if you want to maintain the Mine Craft aspect.
10

Portal
When Cave Johnson threatens to burn your house down with a combustible lemon, he probably doesn't mean he'll be using this Combustible Lemonade. On the other hand, enjoying too many of these libations, made with lemonade, limoncello and Everclear, might be enough to inspire anyone to start burning down the homes of their enemies.
11

Blade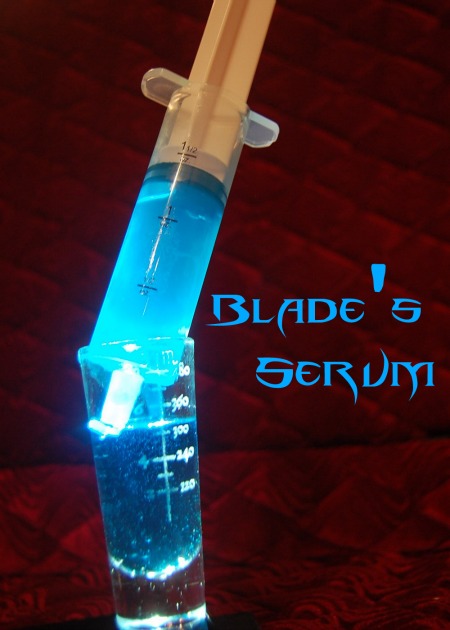 The only thing that keeps Blade's blood thirst at bay is his serum, but this Blade's Serum shot might just give you a thirst for blood, considering that it features blue Curacao, Bacardi 151, tequila and Everclear.
12

The Nightmare Before Christmas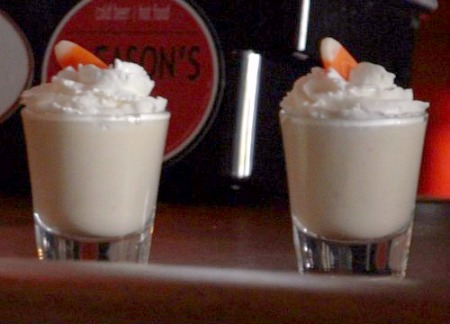 The Pumpkin King might not be something you'd want to keep sipping on all night, but with pumpkin or butterscotch pudding, rum and whipped cream, it would be a great after dinner cocktail.
13

Modern Warfare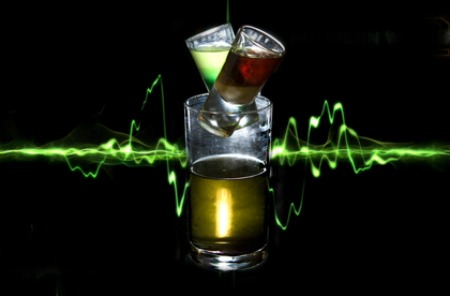 You'll certainly up your drinking XP if you can get down the Frag Grenade without vomiting. That's because according to the creator, it's "not so much a cocktail as a military exercise, this mission features two shooters colliding in an energy drink combat zone." Just imagine limoncello, crème de menth, Jagermeister, Baileys, an energy drink and black vodka all slamming into your stomach at the same time. Now that's just declaring warfare on your body.