1

Lifluf: the best app to punish or reward that friend who is always late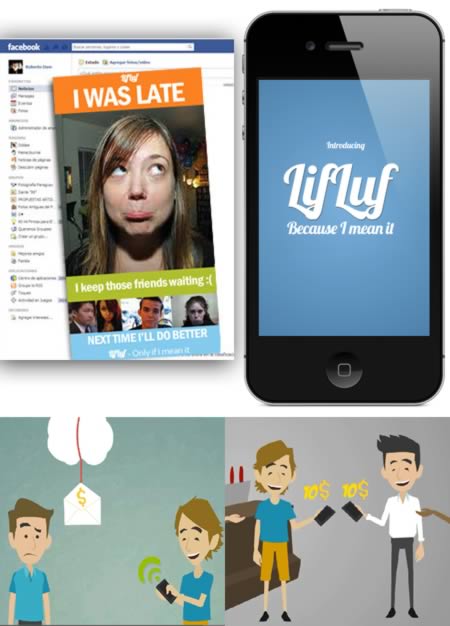 While you are thinking about 1001 ways to break a brick on the head of that friend who always comes late or ditches you on a night out, someone came up with a better idea: an app!
Lifluf is an app for smartphones that lets you create quotes and add loads of rewards and punishment to those unpunctual friends. The next happy hour you organize, you could add an agreement requiring that "those who arrive 15 minutes late pay a round of drinks for those who were on time." The application will automatically debit from his/her Paypal account and credit it to yours, or if you don't have a Paypal, mortify him with a message that will appear automatically on his Facebook wall.
The next happy hour you will hope friends are late!
2

Passion: the app that helps you measure your sex performance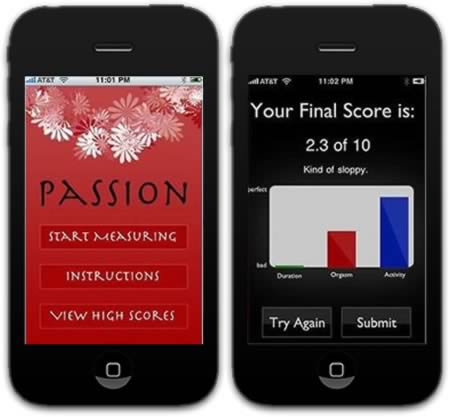 If you're dying to know how you compare with others in the bedroom — there's an app for that! With Passion ($1) your phone will — get this — use your microphone, accelerometer, and other features to determine your "accurate sex score." Just turn on the app before you get down and dirty and let it work its magic.
3

Have2p Restroom Locator: the app that helps you find the closest toilet for emergency cases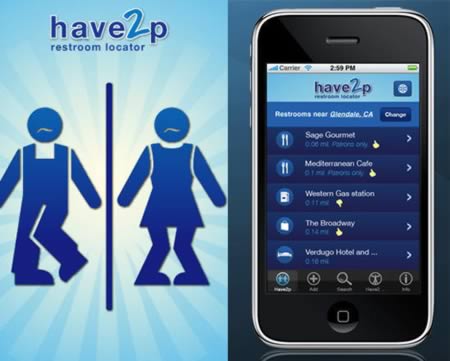 The best things in life are free, like the Have2P app that helps you find nearby bathrooms on the quick. The emphasis on QUICK comes from the GPS feature that quickly finds the closest restrooms in relation to your exact location. If you've got the time to be a little picky, the app features reviews as to the level of cleanliness and whether or not you have to be a customer.
4

MyVibe: the app that transforms your phone into a naughty vibrator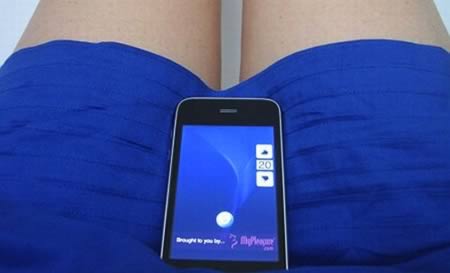 Who needs to go to a Tasteful Treasures party and spend a small fortune on a vibrator when you've got a built-in vibrator on your iPhone? The MyVibe app (which is 100 percent free) will utilize your iPhone's vibrator feature in more ways than one.
This is probably the first x-rated app approved by Apple—following the introduction of content ratings—and the first vibrator.
5

911 Help: turns your phone into the best self-protection device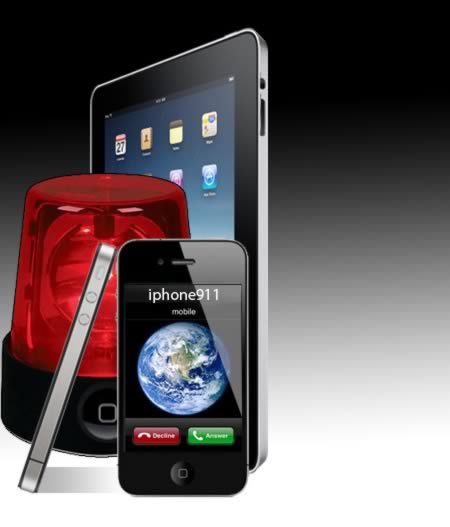 Turn your iPhone into a safety device: this app displays a big bold red 911 sign visible from dozens of feet away. It flashes to help others realize that you need assistance.
6

Barcode Scanner: helps you scan any product to find the best deals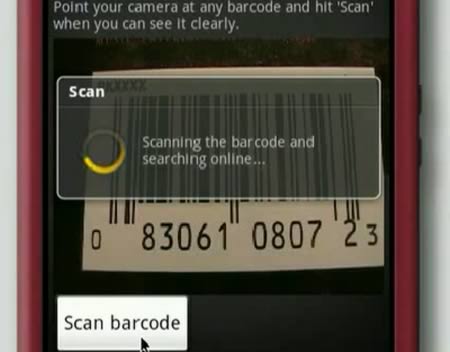 This app turns the Android camera into a barcode scanner. You simply scan a product's UPC code and let the app go to work to find it in Google Product Search or a search on the open Web. You'll be amazed at how fast it works. This is great for when you're shopping retail and you want to check the price of a product online before buying to make sure you're paying a fair price.
7

Unofficial Amazon Buzz: the app that lets you know about the hottest deals on Amazon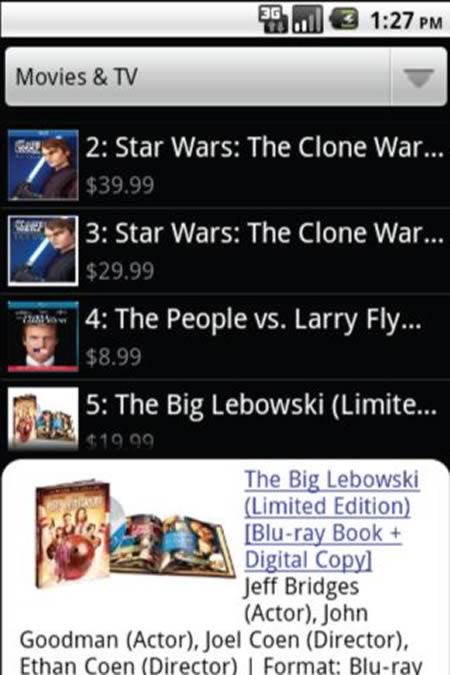 Buzz shows you Amazon's hottest bargains of the day and bookmarks them to buy later. As an Amazon devotee, I find this app very addictive despite its singular functionality. I wish Amazon would acquire it already so we'd be able to buy items from within the app.
8

Mouth Off: the app that gives you cartoon mouths to entertain even the borest meeting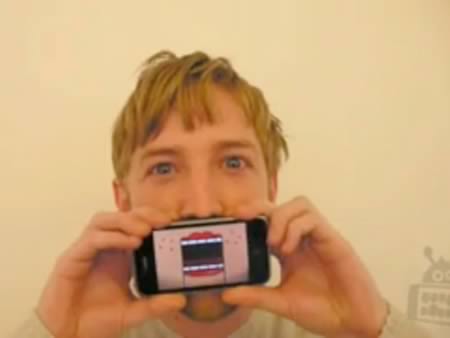 The iPhone app MouthOff is a simple idea: your iPhone displays a full-screen, animated mouth that moves in time with what you are saying. When you hold it to your lips, the mic on your iPhone transforms your words into real-time animation on the screen. London-based design studio ustwo is pushing its MouthOff app as the latest viral craze. Whether or not that's true, ustwo's marketing campaign is quite interesting.
Ustwo is pushing MouthOff as a tool for creating User Generated Content. It encourages users to film themselves and their friends using the app, and then post those videos to YouTube.
9

We Draw: the app that turns your phone into a digital Pictionary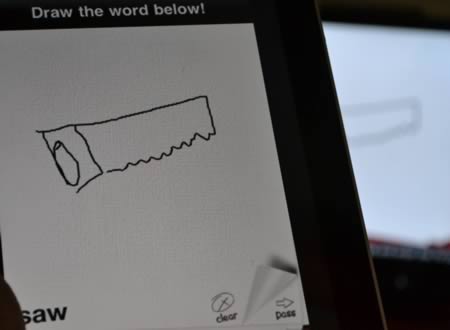 This is "Pictionary" for the digital age. "We Draw" is a social game that requires two or more players. Each player must have a smartphone or tablet — an iPhone, iPad, Android phone or tablet — with the "We Draw" app installed. The potential players pair their phone with the Samsung app. One player uses a finger to draw on his phone's touchscreen and the picture appears, with a little lag time, on the TV screen. A guess screen appears on the phones of the other players to allow them to guess what the first person is drawing. The only drawback could be the annoying "announcer" that reminds you to start the game and makes other snarky comments. The game is free both from Samsung Apps and for the helper apps on your smart phones.
10

DateCheck: the app that can help you avoid defective dates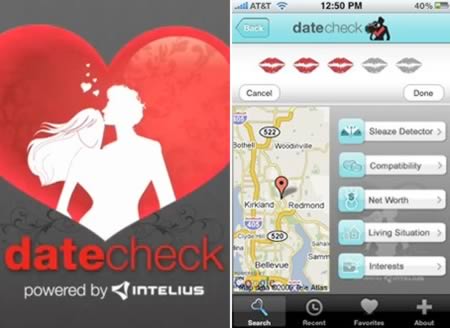 Have you ever met someone and felt that special spark, but you would rather know a little bit more about them before you went somewhere secluded? If so, then the newDate Check iPhone app from Intelius will help you "Look up before you hook up" and make sure your bad decisions aren't horrible decisions.
The free app breaks down your instant background check into five areas, making it much easier to avoid a bad date. Take note, when we say "bad date" we don't mean a dude who talks about his last girlfriend and his mom all night.
No, we're talking about avoiding someone who steals your $500 Prada handbag, $200 Coach wallet, keys to a Mercedes, $1,500 diamond bracelet, credit card and cell phone after a night at the bar.
In addition to alerting you to past wrongdoings, Date Check will also give you information about Net Worth, Compatibility, Interests and even Living Situation. Thanks to Date Check you'll know if your new found friend is lying about his MBA, vacation home in Miami, or who he lives with before you get into an awkward situation with his mom, wife or 2-year-old that didn't come up in conversation.
11

Can I Drive Yet: the app that lets you know how drunk you are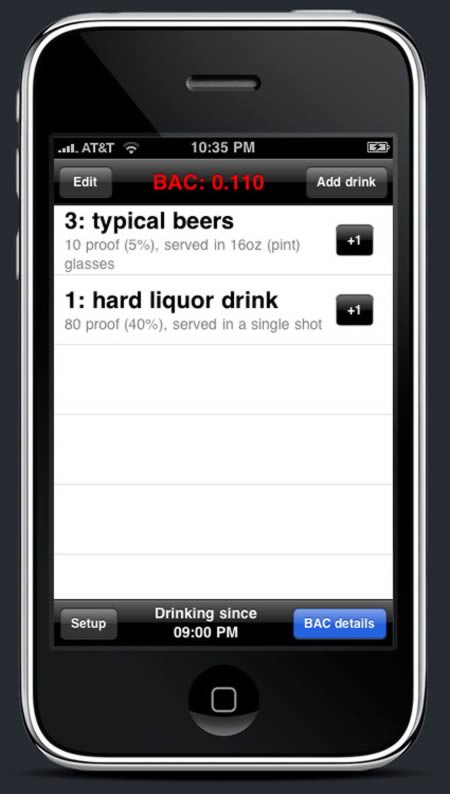 As cool as cocktails are, there is absolutely nothing cool about drinking and driving. Not only do you risk the safety of passengers, yourself and other road users, but you could end up in prison, and you know what they do to cool guys like you in there. To avoid this unpleasant scenario, you can simply download Can I Drive Yet, an app that gives you an estimation as to how long it will take your body to dispel the alcohol that you have imbibed so that you are legally permitted to drive home. Using national blood alcohol standards, the number of drinks you've had, your weight and your tolerance level, Can I drive Yet gives you an idea of how long you should wait before getting behind the wheel. And it's free !