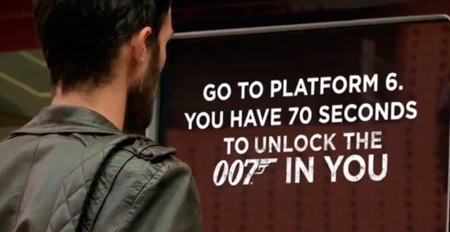 An interactive vending machine for Coke Zero will bring out your inner secret agent! Patrons are asked to enter their name when purchasing a soda and then given a short amount of time to advance to another platform while various obstacles get in their way. Upon reaching the destination customers can win tickets to the 007 "Skyfall" movie by reciting the James Bond theme song.
In a cross-promotion for the upcoming "Skyfall," a Coke Zero vending machine sets passengers at the train station Antwerpen Centraal (Antwerp Central) in Antwerp, Belgium, on a mission to become James Bond for the chance to win tickets to the movie.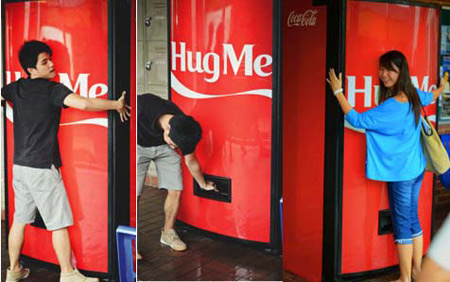 The required act, in this campaign, is the hugging. The reward is a free can of Coke. The idea is to surprise people by delivering happiness in the most unexpected places and times while keeping it innovative. This is one of those campaigns that prove you don't need to give away millions of pesos to establish a connection with your customers.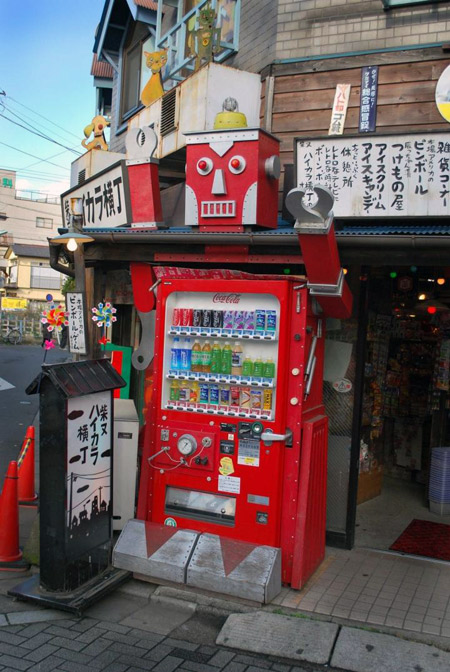 Old Coca-Cola vending machine made in the shape of a lovely robot.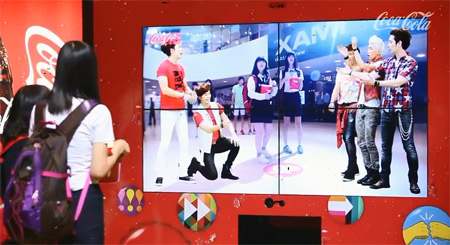 Coca-Cola always likes to find new ways to get people to enjoy its drink, which is probably why it is the number one brand around the world. Not to outdo themselves after plastic bottles and homemade amplifiers, the super-brand has now equipped vending machines with Microsoft Kinect sensors and webcams. What is the reason for this? Well, Coca-Cola wants to see how you get down on the dance floor in an effort to get a free Coke.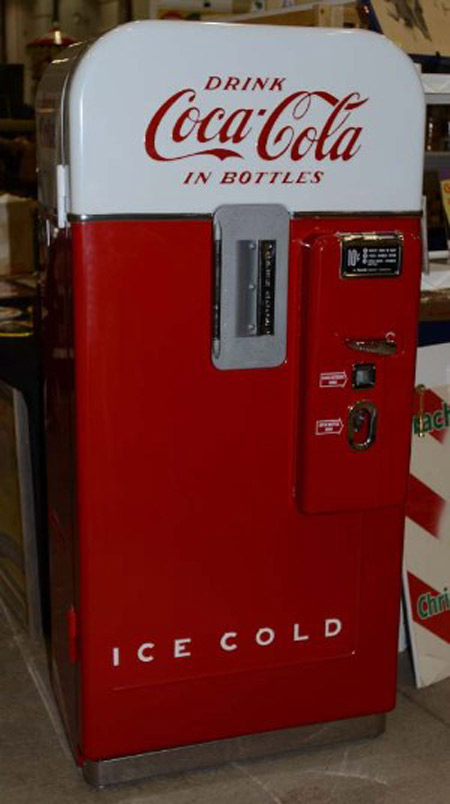 As owners of Fun-Tronics LLC, Rod and Janet Heuerman of Teutopolis, Ill. restored this Coca-Cola vending machine with new parts available from their company. The classic Vendo 49 model circa 1950 was offered at $4,300.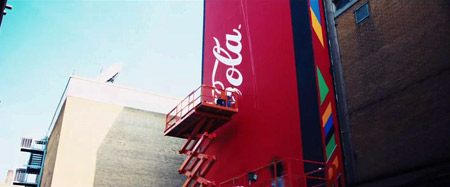 Coca-Cola has proven once again why it is one of the best and most recognizable brands in the world. To celebrate London 2012 the company has created a larger-than-life vending machine that gives out free Coke. A video featuring a part of the creation process and people getting Coke from a building size vending machine has been posted on their official YouTube channel.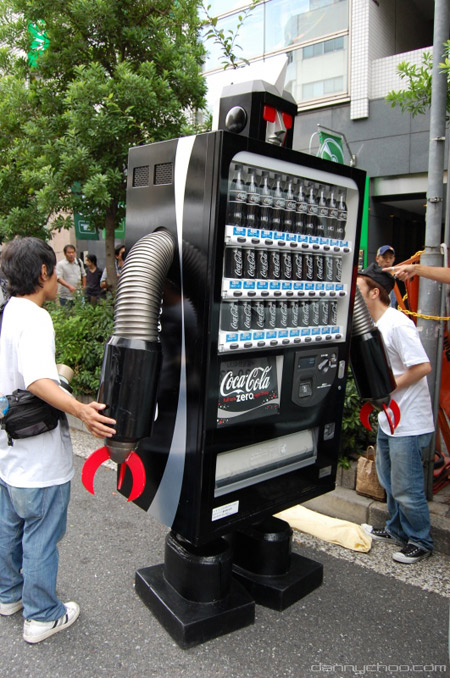 Coca-Cola Zero robot machine. If you came across one of these on the streets, would you be happy to meet it?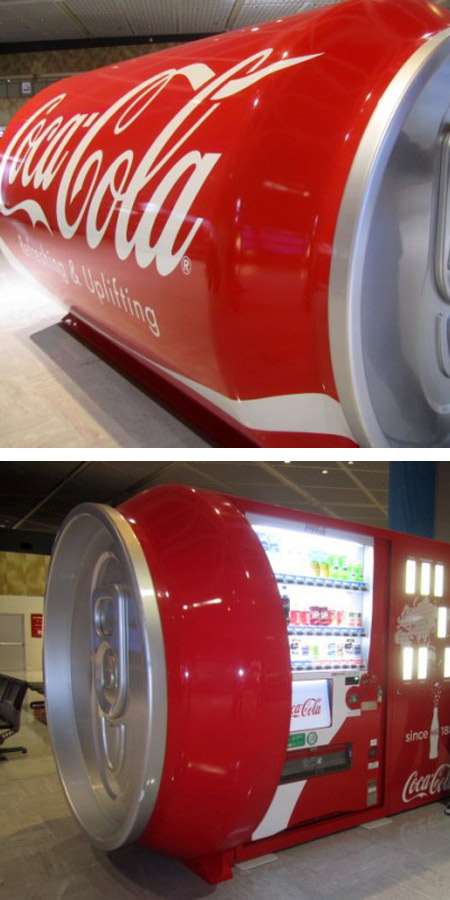 Giant Coca-Cola; inside it's actually a vending machine.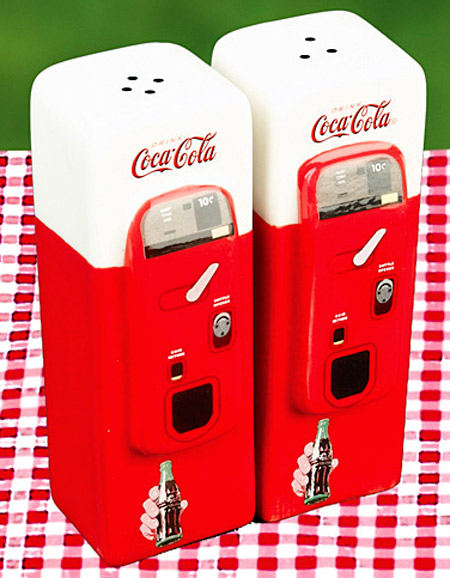 Perfect for any Coca-Cola fan or 1950?s diner style decor, these little Coke vending machines are actually a salt and pepper shaker set. Cute retro design and it doesn't cost a dime to get your seasoning.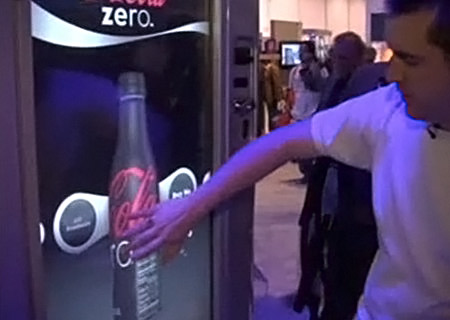 This Coke vending machine from Sapient has a completely interactive touchscreen front panel that lets you view the product before you purchase it—just like you would in the grocery store. Simply select which bottle of pop you want, give it a spin to peruse its ingredients, marvel the barcode, and check out whatever else you need to know about it before purchasing it (with either cash or a credit card).