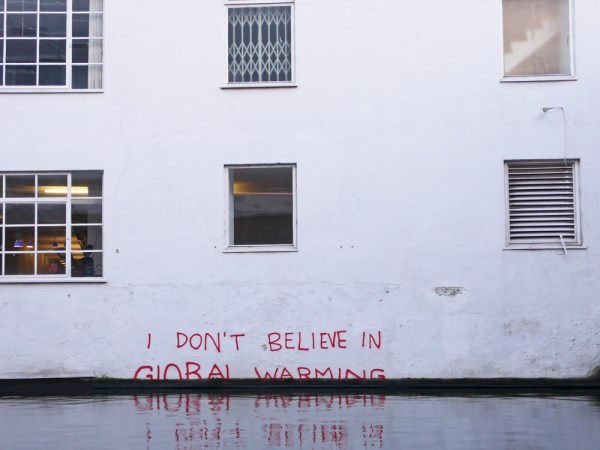 Graffiti artist Banksy marked the end of the 2009 Copenhagen climate conference with a series of murals, including one on global warming.
The four works appeared along the Regent's Canal in Camden, North London.
This one includes the phrase, "I don't believe in global warming," with letters disappearing below the water.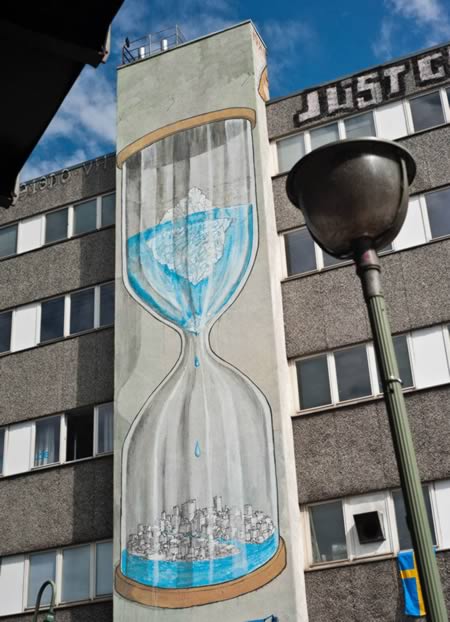 Here is another compelling piece of work from renowned street artist Blu, with this mural entitled "Global Warming". Spotted in Berlin the piece of work hits the same topic of conversation as Banksy did in Camden the year before. (Thanks for the tip, Jacopo G.)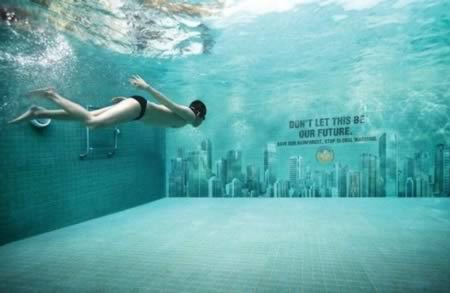 For anyone who doesn't have Superman vision, the text from this striking image says, "Don't let this be our future. Save our rainforest, stop global warming." The poster, for Regional Environmental Awareness, was painted straight on the tiles of the pool. Advertising Agency: Naga DDB, Malaysia.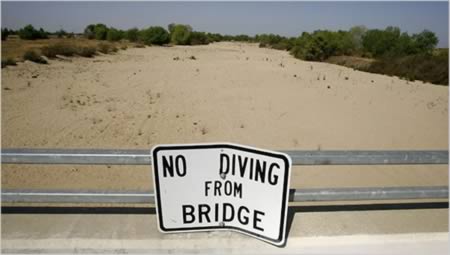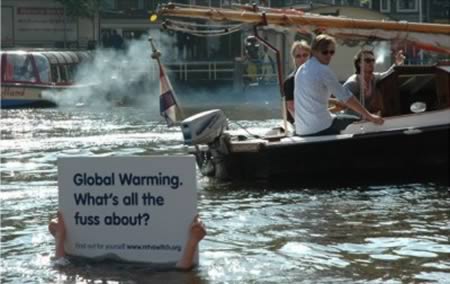 Switch is MTV Networks International's Global Climate Change Campaign. They are always looking for ways to get people involved in the global warming issue and drive them to the MTV Switch website, without necessarily using expensive media. To make people aware of the rising sea level because of global warming, they confronted them in an amusing way with a serious message by using a floating board in the Amsterdam canals. This board seemed to be held by a submerged man with just his hands sticking out of the water. In reality, it was two arms mounted on a small remote controlled submarine. The copy said, "Global Warming. What's all the fuss about? Find out for yourself www.mtvswitch.org."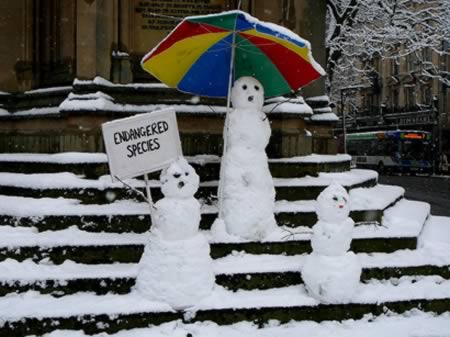 Creative protest against global warming.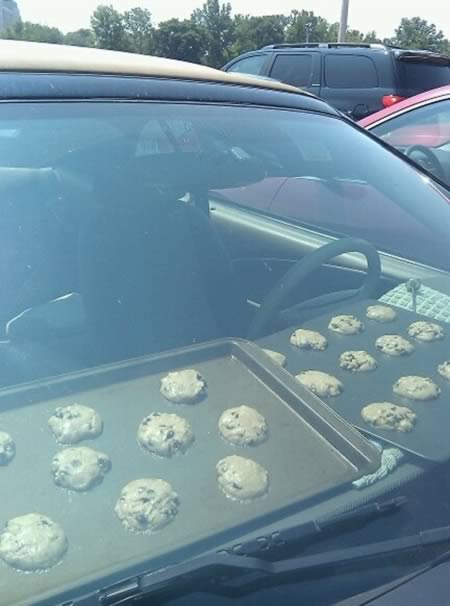 Don't believe in global warming?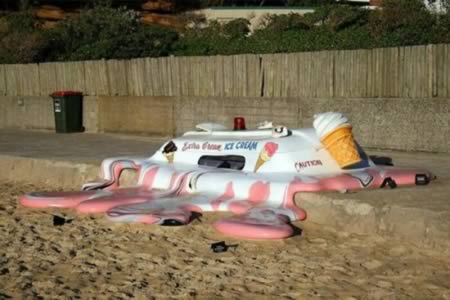 It's so hot at Tamarama Beach that this ice cream truck melted! No, not really – that's a sculpture created by The Glue Society. It was displayed at Sydney's Tamarama Beach in Australia during the opening of the 10th annual Sculpture By The Sea exhibition, November 2006.