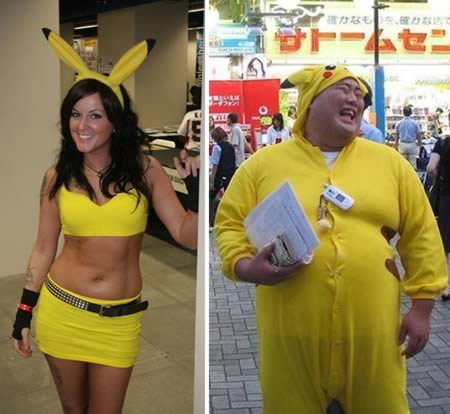 Hot Pikachu vs. real Pikachu.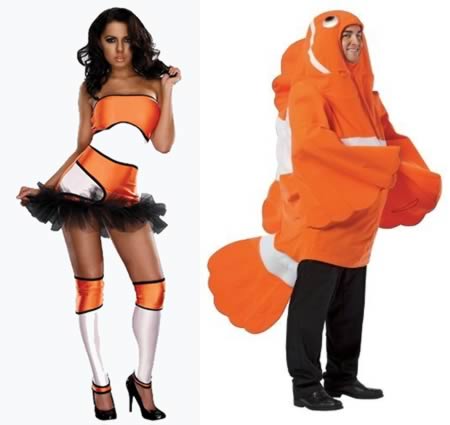 Who on earth would think of Nemo as being sexy? Apparently a very large number of costume dealers.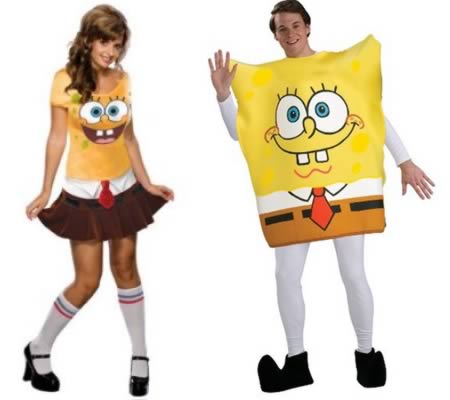 OK, I get the sexy nurse or sexy witch, but how about a sexy "SpongeBob" costume?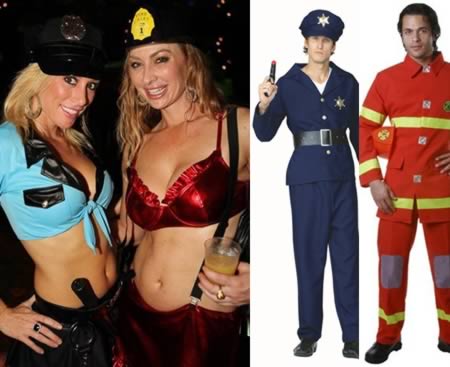 Firefighter and policewoman vs. firefighter and policeman.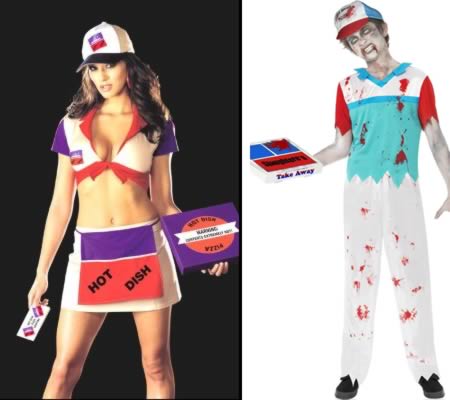 Creepy zombie delivery pizza guy vs. sexy delivery pizza lady.