When it comes to home building, some people get very creative! Here are ten very cool houses constructed from old vehicles. If you think living inside an airplane would be crowded, think again.
1

All Aboard the School Bus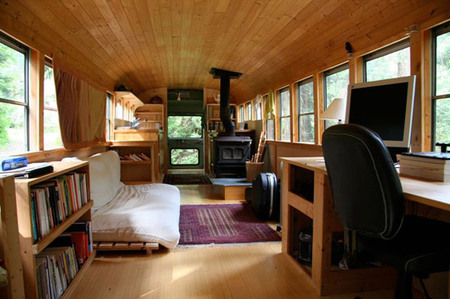 This bus used to transport children to and from school. Now, it's a tricked-out cabin in the woods, complete with wood stove and working kitchen and bathroom facilities.
2

1925 House Car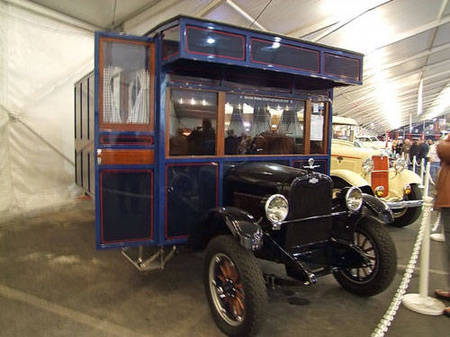 Touted as one of the very first "motor homes," this is the 1925 Chevy House Car from the GM Heritage Collection.
3

Posh Train Car Apartment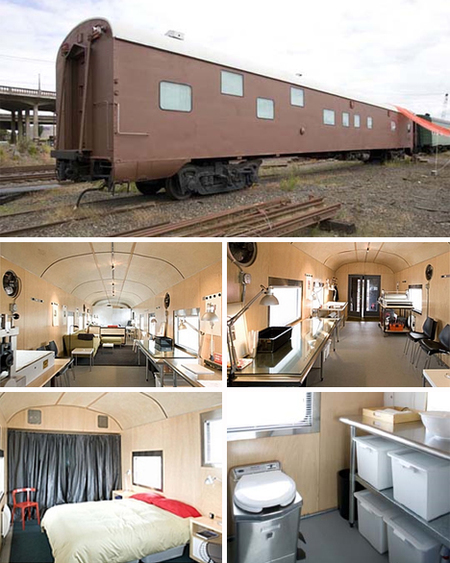 Though it looks very plain on the outside, the inside of this Portland, OR train car home is completely modern in every way.
4

Magic Bus Runs On Vegetable Oil
Complete with a sun deck and a wood stove, former Washington resident Dave Weaver built this home with a friend, using an old school bus and an old VW bus. After driving it across the country to relocate to TX, Weaver then converted it so that it runs on vegetable oil to help reduce its carbon footprint. He now keeps it parked in a friend's backyard.
5

Living On A Jet Plane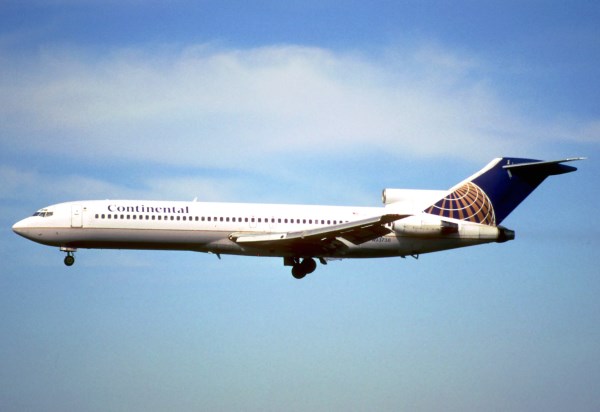 When Mississippi hairstylist JoAnn Ussery lost her home to a rain storm in 1994, she decided to take an unconventional approach to rebuilding. Ussery purchased a Continental Airlines 727 plane for $2,000, had it moved to her riverside lot, and redecorated the interior with all of the comforts of home.
6

Garbage Truck Apartment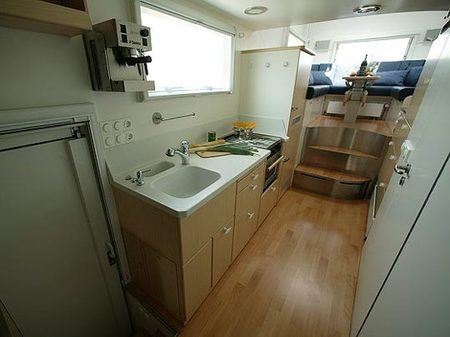 You'd never know it from looking at the photos of the inside, but this apartment is actually located inside of a very ordinary-looking garbage truck.
8

Part School Bus, Part Trailer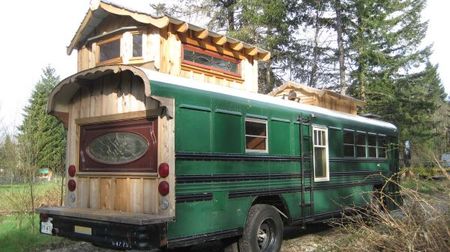 This 1994 Blue Bird 72 passenger school bus was transformed into a family home by one Olympia, WA family.
9

A Van-Dwelling Pro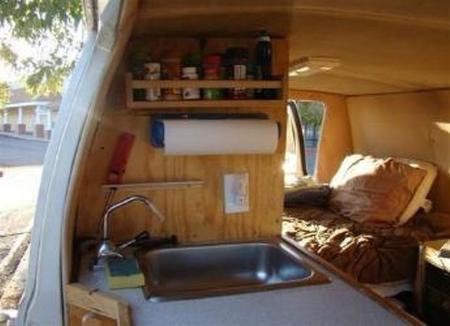 A man named Steve, who goes by the nickname "The Van Guy," has an entire website devoted to converting vans and buses into living spaces.