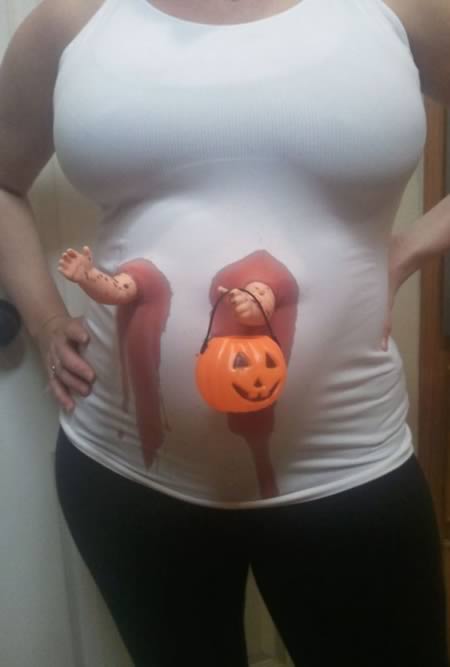 Aww, the little fella can't wait for Halloween! He even has his candy basket ready. Instructables member Psychsurf is going to have fun escorting him around the neighborhood (presumably he's too young to trick-or-treat by himself).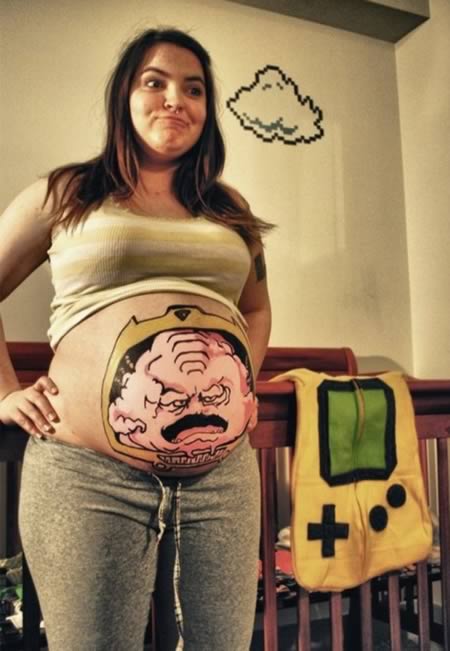 Here's an interesting costume idea for pregnant women… a Krang costume! Ha, this clever woman decided to make the most of her big belly with an excellent drawing of the famous supervillain from Teenage Mutant Ninja Turtles. Too funny.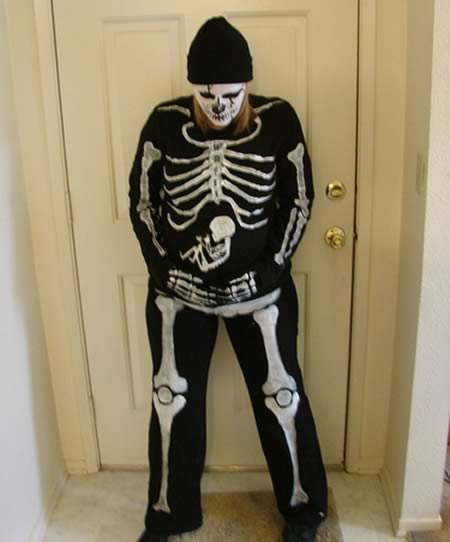 Skeleton costume with skeleton baby.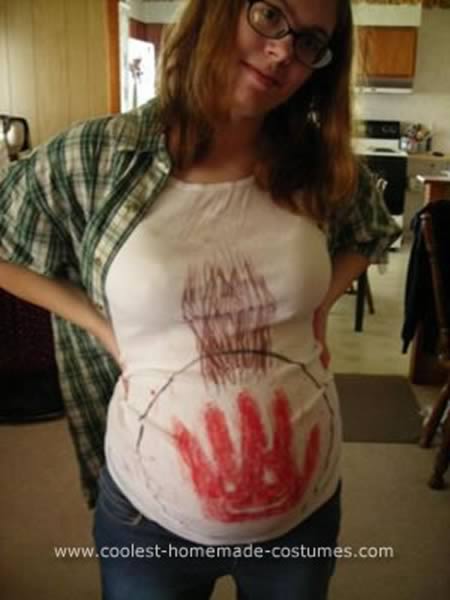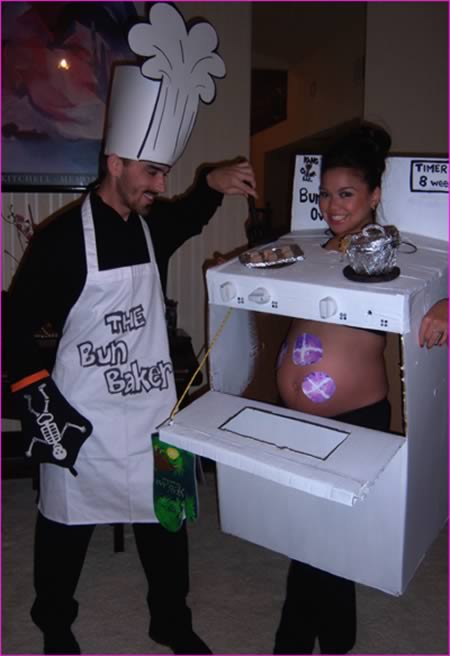 Pearls are precious and so is your little one on the way. This clever mermaid costume doesn't just hide a pregnant tummy but shows it off beautifully as a pearl inside a giant clam.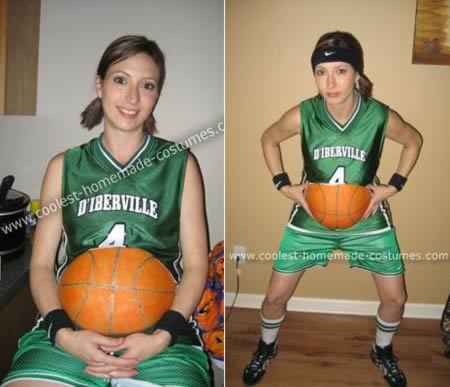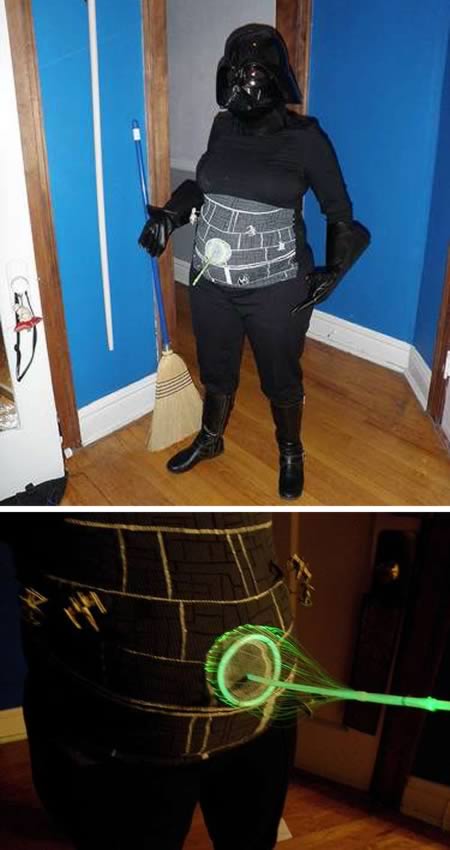 Let's say you are pregnant over Halloween and you want to look super rad 'cause all the non-pregnant chicks are just going out as floozies. You take it up a notch and get a Darth Vader pregnancy costume with the Death Star around the belly. This is one of the coolest costume I have ever seen, as it has tiny Star Wars X-Wing fighters around the stomach as well. Plus, the Darth Vader pregnancy costume is entirely DIY, which means that if you get knocked up by next Halloween, you have a great costume idea.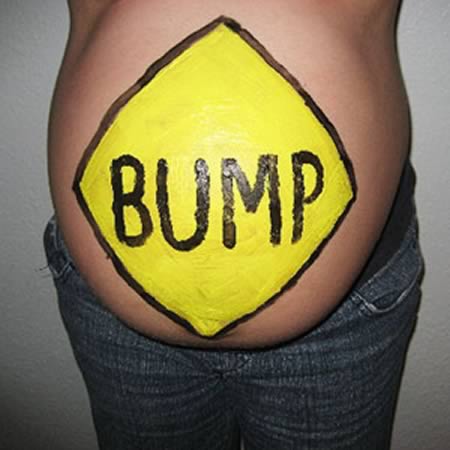 Yep, there's a bump in the road -- yours! Pair this funny painted street sign with a construction hat and traffic flags to complete the costume. Wear a button-down if you want more back and side coverage.