So, what's YOUR excuse now?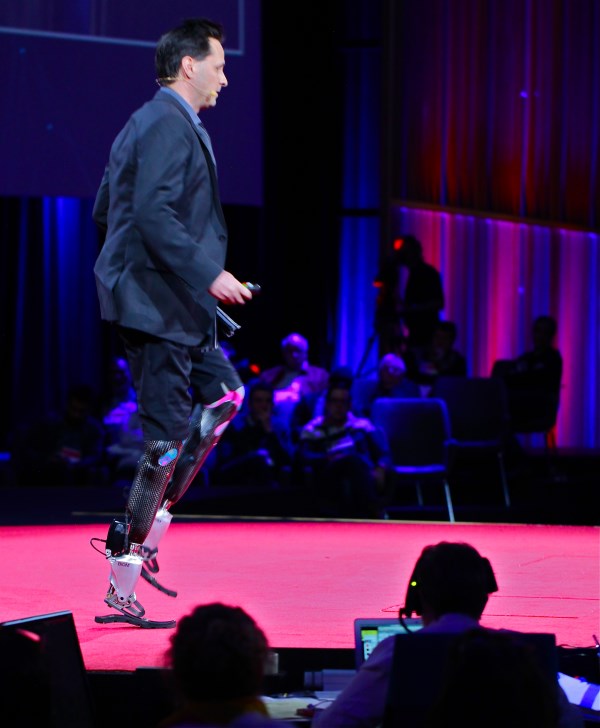 Heroic Hugh Herr enjoys nothing more than scaling a cliff, even though both of his legs were amputated after a disastrous climbing expedition when he was a teenager. As if conquering a 200ft rock face wasn't hard enough, one of his prosthetic legs fell off during his latest climb. However, he calmly waited for it to be roped back up to him before making it to the top. Mr Herr runs a lab making bionic legs at the Massachusetts Institute of Technology, and insists that artificial limbs are an advantage.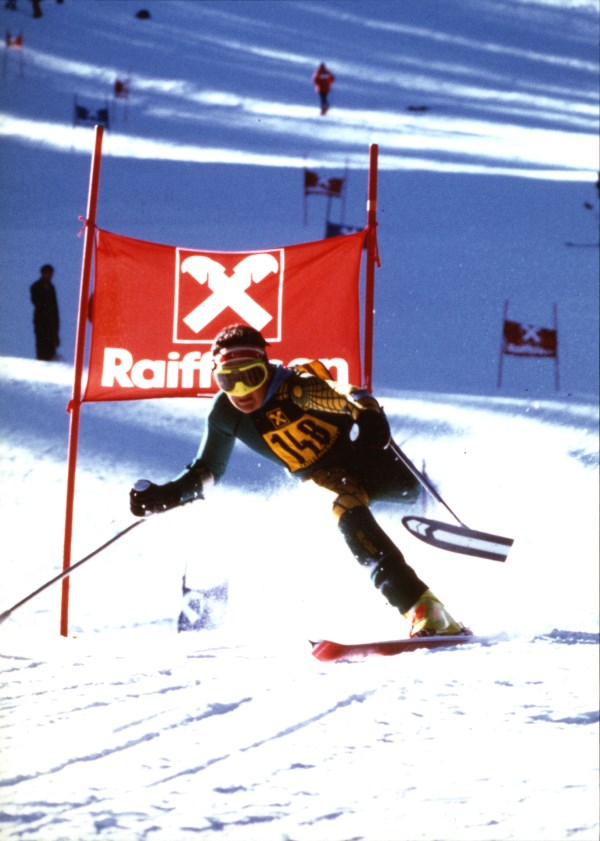 Joe Kusumoto Photography (2010 Vancouver Paralympic Games).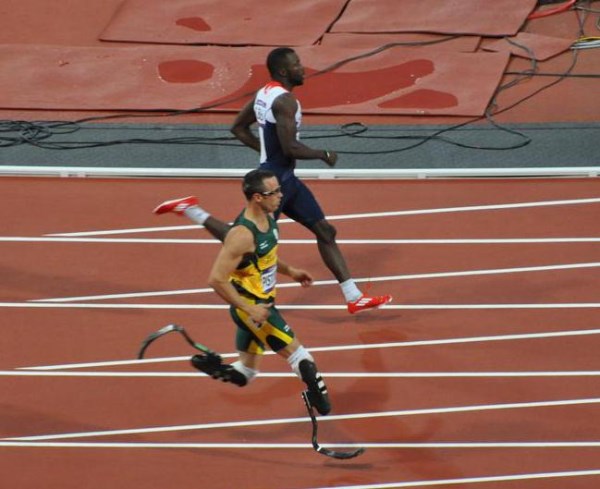 An inspiring Oscar Pistorius moment: though he failed to qualify for the 400-meter Olympic final, the South African runner continues to be a role model for not only amputees but many others around the world.
This is an older photo, but the cute image of his "race" against a little girl with prosthetic legs like his just surfaced.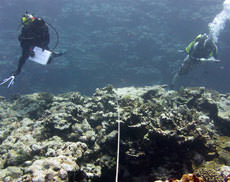 Ladies and gentlemen, meet the inspiring Scott Schroeder. Soldier Scott Schroeder wears two prosthetic legs and a false arm following a devastating roadside bomb attack in Afghanistan, but that hasn't stopped him from enjoying a spot of scuba diving.
The chief warrant officer has had special flippers attached to his legs so that he can explore undersea worlds once again. He lost his limbs seven months ago when an IED exploded beneath his transport vehicle. The week-long series of dives in the Florida Keys National Marine Sanctuary is part of a recreational therapy program.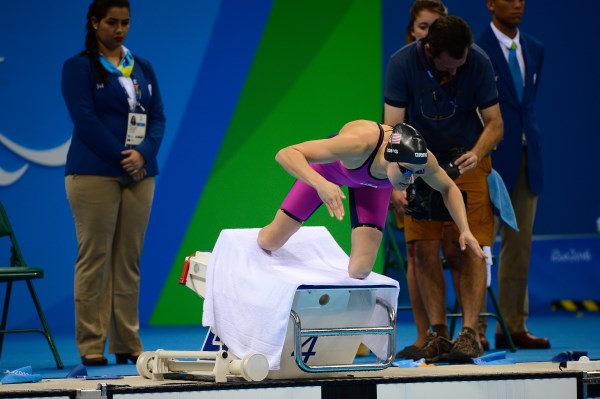 USA's paralympic swimmer Jessica Long.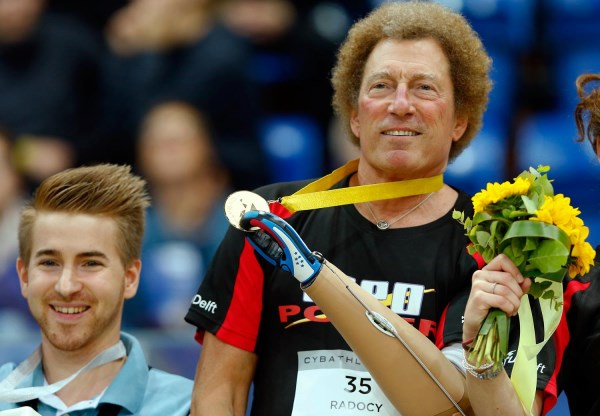 Bob Radocy of TRS Inc. holds a basketball with a prosthetic hand designed specifically for the sport at a gym in Boulder, Colorado. He designs prosthetic attachments that allow amputee athletes to participate in multiple sports.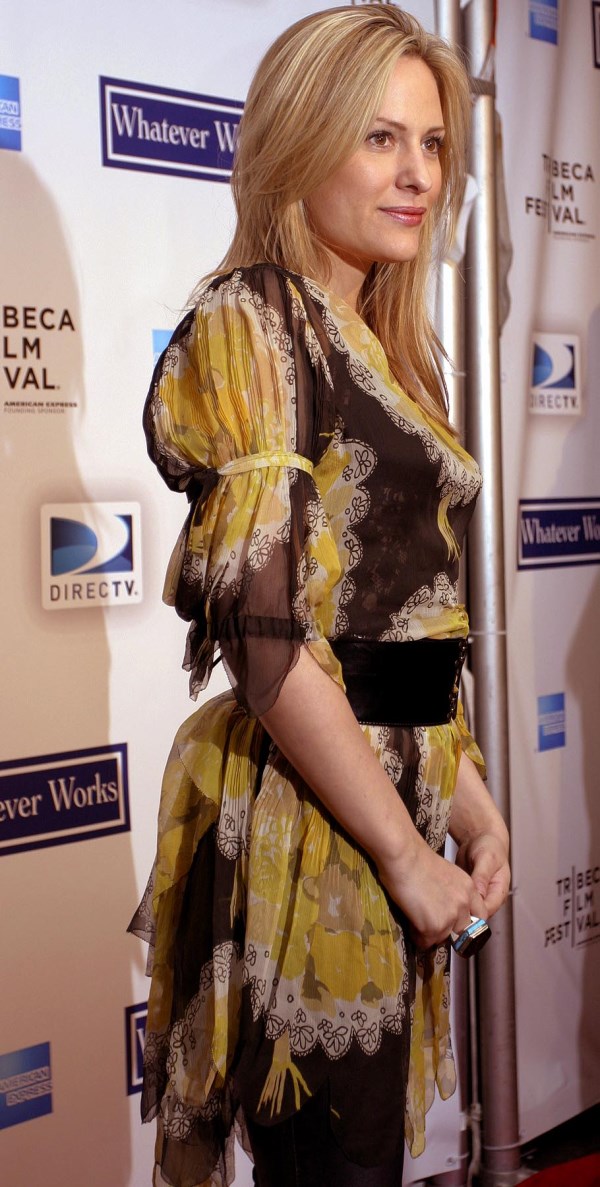 Aimee Mullins is a brave, strong, inspirational woman. She's a paralympian athlete, actress, and model, not to mention that she's beautiful. She was born with a birth defect called Fibular Hemimelia. This basically means that she was born with no fibula bone in either of her legs. After having both of her legs amputated below the knee on her first birthday, Aimee was able to learn to walk with prosthetic legs by the time she was two, and spent her childhood doing the usual athletic activities of her peers: swimming, biking, softball, soccer, and skiing, always alongside "able-bodied" kids.
People magazine named her one of their "50 Most Beautiful People in the World" and recently she was named the new Global Brand Ambassador for L'Oreal.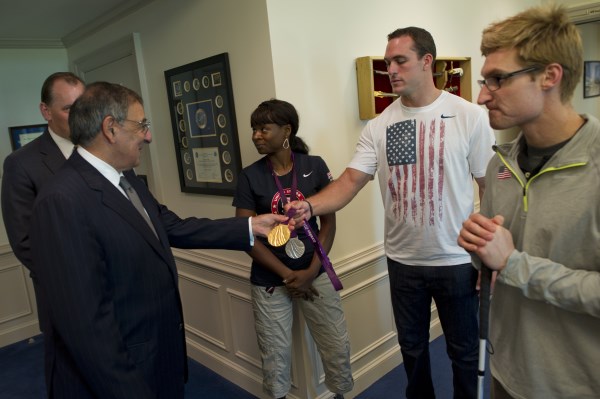 Jeremy Campbell wanted to be the first disabled athlete to throw a discus 60 meters in competition. He'd done it many times in training, but he wanted it on the record books.
Campbell first hit the mark in April in California. Then, at the BT Paralympic World Cup in Manchester, England, his throw of 62.18 meters on May 22nd set a daunting new world record — seven meters longer than his gold medal throw at the 2008 Beijing Paralympics. Now, Campbell is aiming for gold in the discus at the 2012 London games.
However, that's not his only goal. Campbell, 24, a Texas native who was born without a right fibula, wants to compete against able-bodied athletes in the future. He often practices with the 2-kilogram disc used in regular competition, rather than the 1.5-kilogram Paralympic disc.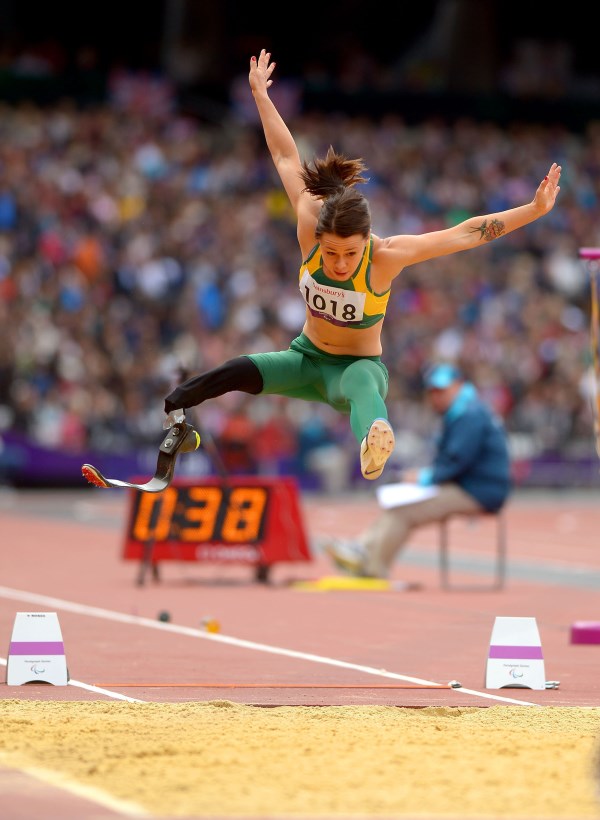 Kelly Cartwright competes both in running and long jump.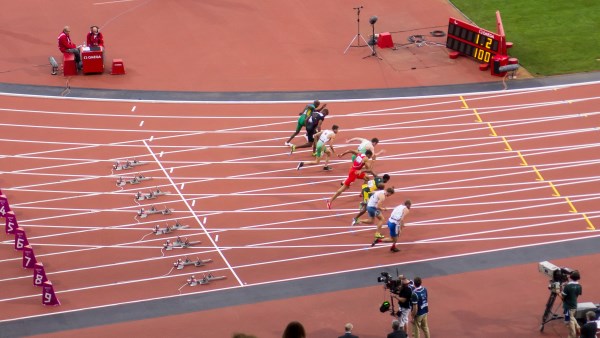 100m at the 2008 Paralympics.