1

Derek Redmond – Injured Runner Helped to Finish Line By His Father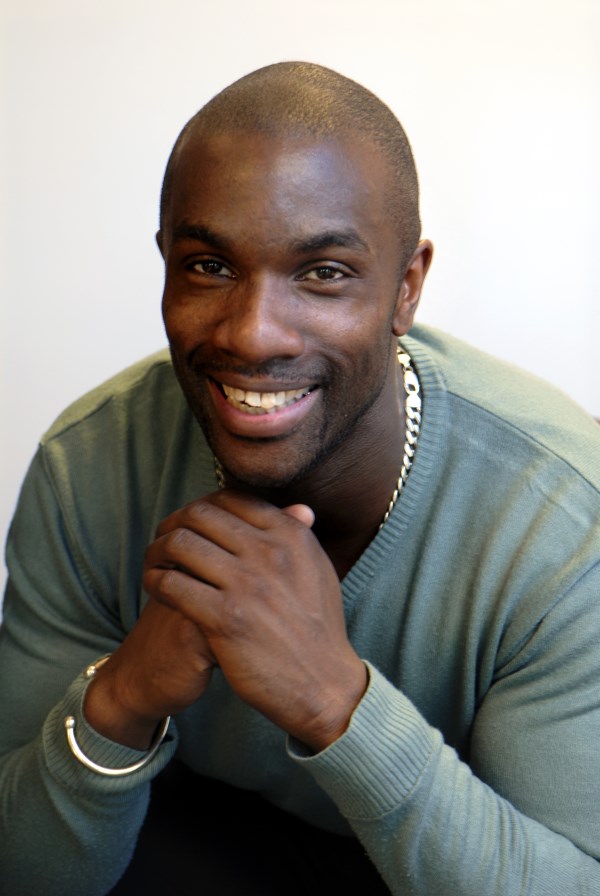 Derek Redmond was already a tragic hero. Having been forced to pull out of the 400-meter relay in 1988 due to an injury to his hamstring 90 seconds before he was to start, it seems Lady Luck was not on his side. When he returned to Barcelona in 1992, he had undergone eight operations, but was in relative good health. The first part of the relay went great; Redmond posted the fastest time and the team made it all the way to the semi-finals. But a mere 250 meters from the finish, Redmond re-injured his hamstring, and it seemed like victory was snatched from him once again. But a powerful thing happened. He refused to give up. As he hobbled along the final stretch, his father made his way past security to help his son cross the finish line. Sixty-five thousand people cheered them on. Although he came in last in the Olympic race, he came in first in the Human race. Watch below!

2

Jesse Owens – Proved Hitler Wrong by Winning Four Gold Medals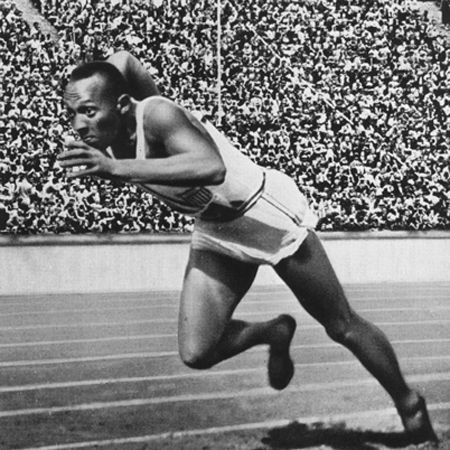 Berlin, 1936. With The Third Reich firmly in power, Adolph Hitler set to show the world the superiority of Fascism and the blond-haired, blue-eyed Aryan Race he championed. But he didn't count on a young man named Jesse Owens. The 5'10" African American won the gold in the 100 meters, the 200 meters, the long jump, and with the 400-meter relay team. This infuriated The Führer. Jesse Owen's achievements were touted the world over as proof that eugenics was bunk; however, back in the USA he was forced to ride the freight elevator to his own victory party because of his skin color! WATCH BELOW!

3

Wilma Rudolph – Overcomes Polio, Wins 3 Gold Medals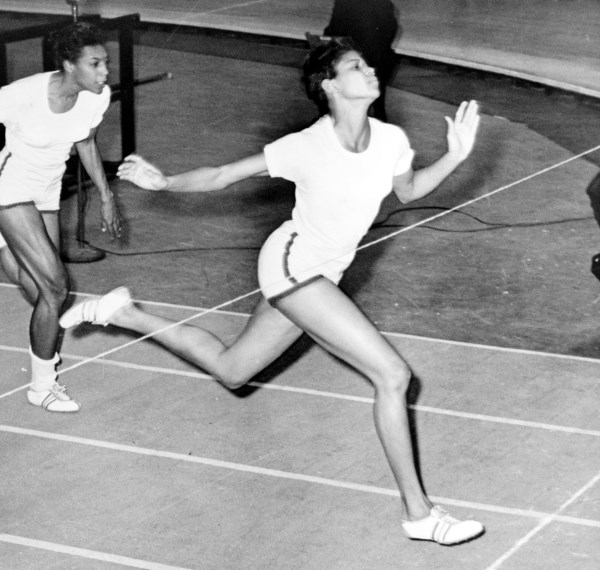 Wilma Rudolph defied all odds. Born prematurely and stricken with polio as a child, it seemed she would never walk again, let alone run a race. Growing up as an African-American woman in the 1960s Southern USA compounded her problems. But that didn't stop her. She eventually shed the leg brace she had to wear by the age of 12 and began playing basketball, and eventually running in track and field. In 1960, she made it to the Summer Olympics in Rome. In the stifling heat she won 3 gold medals, the first American woman to do so. Dubbed "The Tennessee Tornado" she is still considered one of the fastest female runners, ever. WATCH BELOW!
4

Kerri Strug – Completed Vault Despite Broken Ankle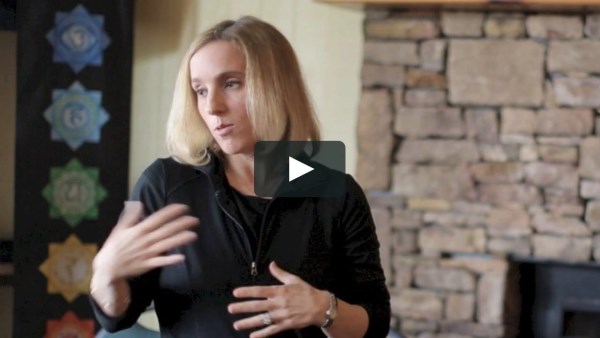 In 1996, the US women's Olympic team dubbed "The Magnificent Seven" went head-to-head against the Russians, who had dominated the event for forty years. During her first vault, Kerri under-rotated her landing, badly injuring her ankle. But the contest was too close for her to throw in the towel. " We need you one more time for the gold," said her coach. Kerri mustered up all her strength and vaulted a second time, landing on both feet for a split-second, and then collapsing in agony. It worked: Kerri scored a 9.712 and the Americans won the gold. WATCH BELOW!
5

Billy Mills – Native American Wins Gold Medal in Stunning Last-Minute Sprint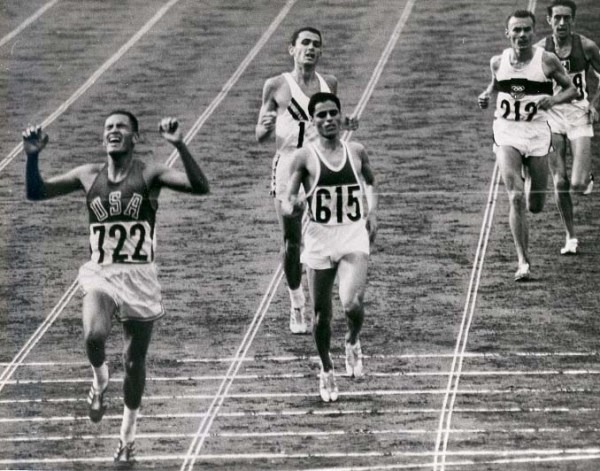 Billy Mills didn't stand a chance. Orphaned at 12 years old and raised by his grandmother, the Oglala-Lakota-Sioux American Indian was raised in poverty on a reservation. Through perseverance he made it to Tokyo in 1964, a virtual unknown and underdog in the 10,000-meter race. He was such a long-shot, he had to borrow a pair of shoes to run, as the team sponsor said they only had enough for "winners". But in the last leg of the race, Mills surprised everyone with an incredible sprint, which brought him to the finish with a time of 28:24.4, a new Olympic record that has yet to be beaten. WATCH BELOW!

6

Joannie Rochette – Performed Flawless Routine Despite Mother's Death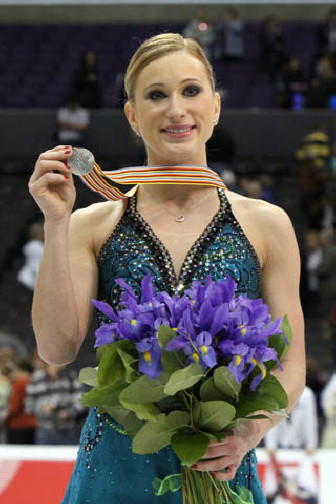 Canadian Figure Skater Joannie Rochette's life went from dream to nightmare when her mother suddenly died the Sunday before she was to perform in the 2010 Winter Olympics. Still reeling from the news, Rochette nevertheless was set to make her mother proud. Before a crowd of 14,000 she performed with such conviction and heart that, by the time she was finished, icicles were clinging to everyone's tear ducts. "I have no regrets," she said. WATCH BELOW!
7

Lawrence Lemieux – Gave Up The Gold To Rescue Capsized Racers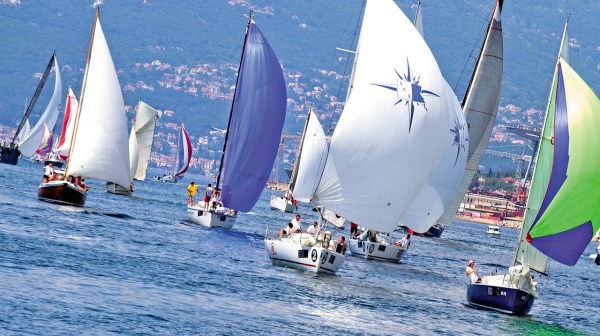 Some people will do anything to win, but not Lawrence Lemieux, a Canadian sailor. At the Seoul 1988 games, Lawrence was competing in the Finn class, a single-handed dinghy, when the waters became choppy and dangerous; two sailors from the Singapore team capsized. Although he was in 2nd Place, instead of continuing he decided to help his fellow athletes. He pulled them onboard and waited for the patrol boat to pick them up. Because of this, he technically came in 22nd, but the International Yacht Racing Union decided to award him 2nd Place after all, because of his good sportsmanship.
8

Nadia Comaneci – A Perfect 10 at Only 14
Nadia Comaneci is perhaps the best-known gymnast in the world. In 1976, the teenaged Romanian stole the hearts of spectators and judges alike; she was just 14 years old when she came to Montreal. She earned 3 gold medals that year, and her performance on the uneven bars earned her a perfect 10 – the first ever in a gymnastics event. Even the scorekeeper was unprepared – the crude digital readout could only show it as 1.0. Later, the competing age was raised, so the achievement is still unequaled. WATCH BELOW!
9

Dan Jansen – Kept Trying Despite Tragedy Until He Won The Gold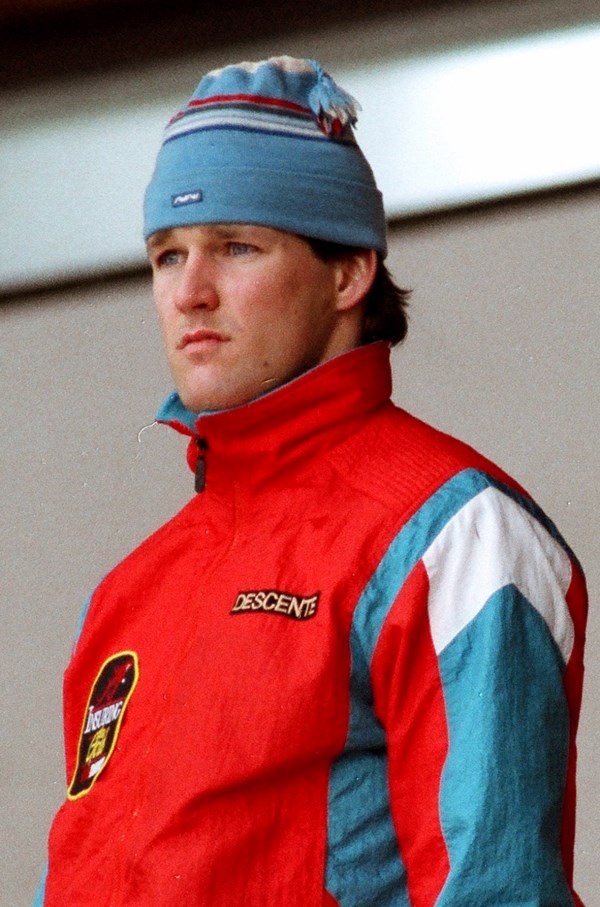 Dan Jansen was always close with his sister – in fact it was she who suggested he become a speed skater. But when his dream finally came true, making it to the 1988 Winter Olympics in Calgary, Canada, that's when the tragedy began. Just hours before he was to compete in the 500 and 1,000 meters he was informed his beloved sister had died. Stunned and devastated, he nevertheless competed. But the grief was too much and too soon; Jansen stumbled and fell in both races. But he didn't quit. He came back in 1992, but the gold eluded him. But he STILL didn't quit. In 1994, he made a final attempt for the honor… and succeeded, not only winning the gold medal in 1,000 meters but also setting a new world record at 1:12.43. He dedicated the medal to his sister. WATCH BELOW!
10

The Jamaican Bobsled Team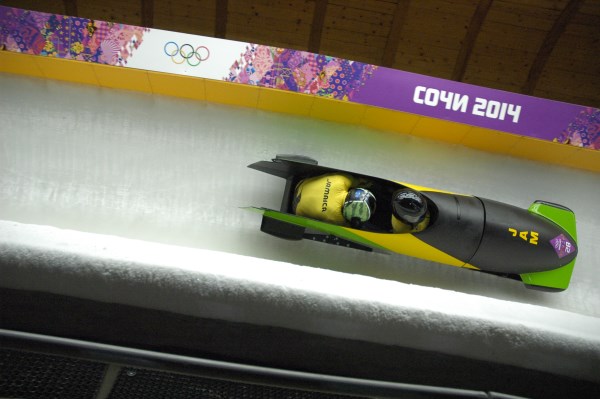 The subject of the Disney movie "Cool Runnings," the Jamaican Bobsled team sounds like a bit of a put-on. Island-living, ganja-loving, dredlocked Rastafarians sliding on ice? But they were real, and serious. When the team was introduced to the world at the 1988 Olympics, their green-and-gold uniforms stood out almost as much as their hearts. And although the inexperienced bobsledders crashed their sled, they showed true spirit by smiling and shaking hands with spectators as they walked their way towards the finish line. And in 1994, they beat both the US and France and came in 14th place overall. Praise Jah. WATCH BELOW!