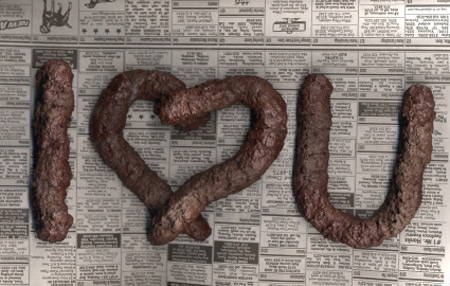 I love you in fake dog poop.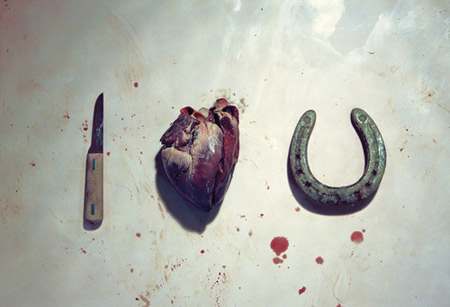 Nothing says "I love you" better than a heart, a knife, and a bloody horseshoe, right?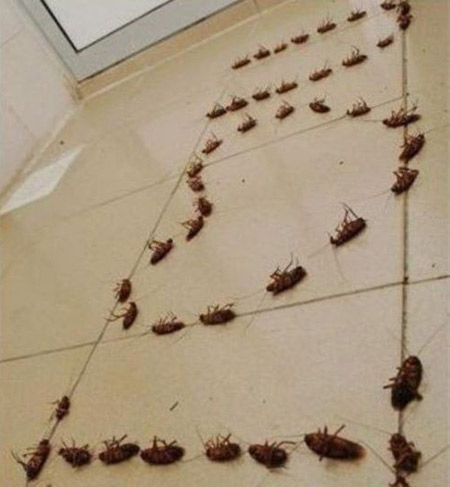 A cockroach "I love You." Dead ones, mind you.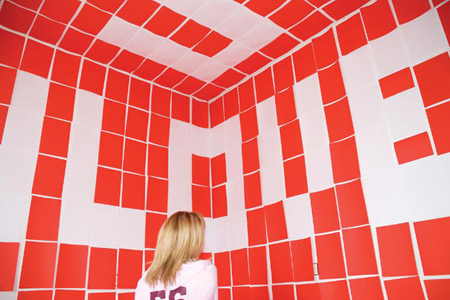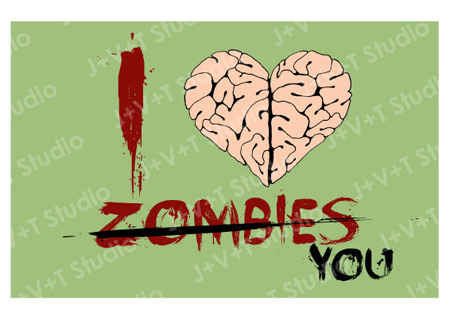 Affectionate, clever, humorous "I love you" card that says "I heart zombies / you" with heart-shaped brain, pale zombie green background, and red blood splatter text.