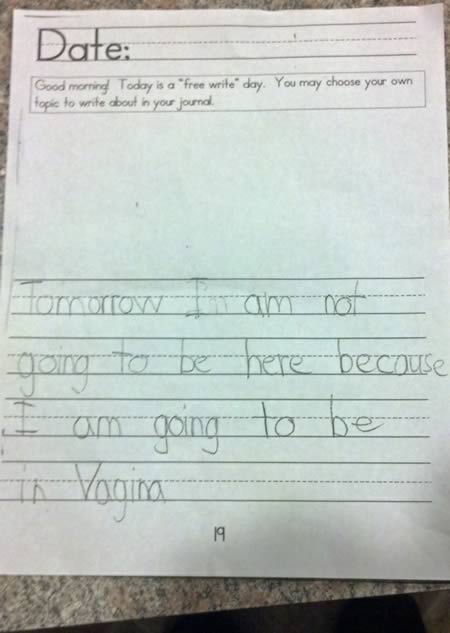 This hilarious note was apparently given to a first grade teacher as an explanation for his absence from class the following day. While we're assuming the student meant to write they would be in Virginia, he or she instead announced they were visiting a certain south of the border female body part.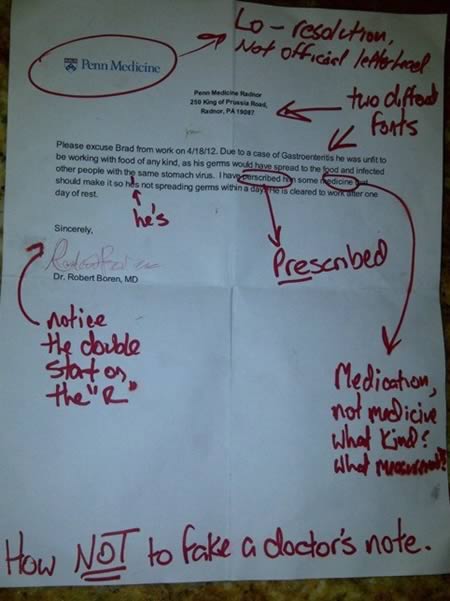 Your boss can tell by the pixels, and from seeing quite a few Photoshop jobs in his time.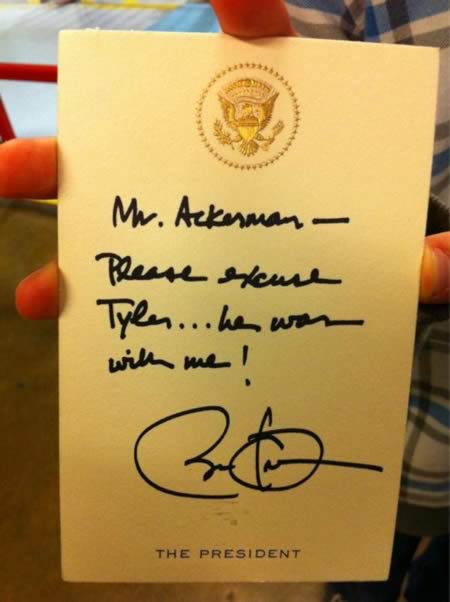 One student in Minnesota had a pretty good excuse for being absent from school today, or at least, he had a pretty sweet excuse note!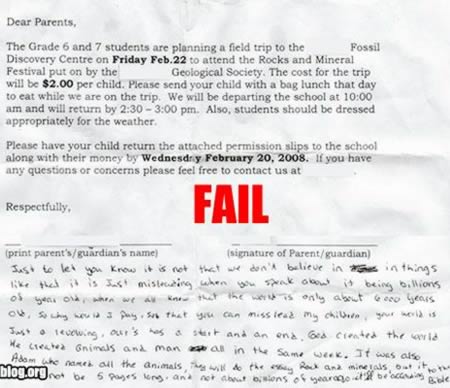 "Note: Just to let you it is not that we don't believe in things like that, it is just misleading when you talk about it being billions of years old, when we all know that the world is only about 6,000 years old. So why would I pay so that you can misslead my children, your world is just a revolving(?), ours has a start and an end. God created the world. He created animals and man all in the same week. It was also Adam who named all the animals, they will do the essay 'Rock and Minerals' but it might not be 5 pages long, and about billions of years, it will be according to the Bible."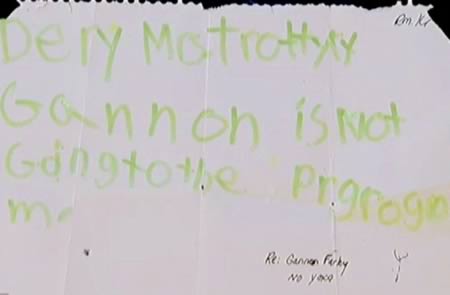 A six-year-old boy forged a dismissal note with a highlighter pen on finger painting paper to get out of an after-school program – and his school accepted it.
Gannon Farley, from Middleboro, Massachusetts, was fed up with playing with Legos at his day care center and wanted to go home to play on his Wii instead. So the Henry B. Burkland Elementary School first-grader forged a handwritten note in fluorescent yellow marker, which said: 'Dery [dear] Mrs. Trotty [Trottier]. Gannon is not going to the prgrogm [program].'
His teacher was suspicious and sent Gannon to see the school secretary for approval. The secretary tried to call an old telephone number the school had listed for Gannon's mother, Amie Nay, but could not get through. After leaving a voice message, the school sent the six-year-old home. He rode the bus by himself to an empty house. Nay had no idea Gannon had been sent home until she received a call from the school coordinator saying her son had not turned up to his after-school program.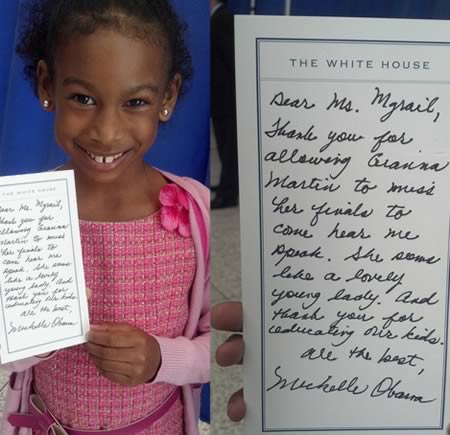 Apparently the Obamas like to give absence notes:
Even though first-grader Gianna missed class today to see Michelle Obama speak in Philadelphia, she made sure to get an absence note from the First Lady.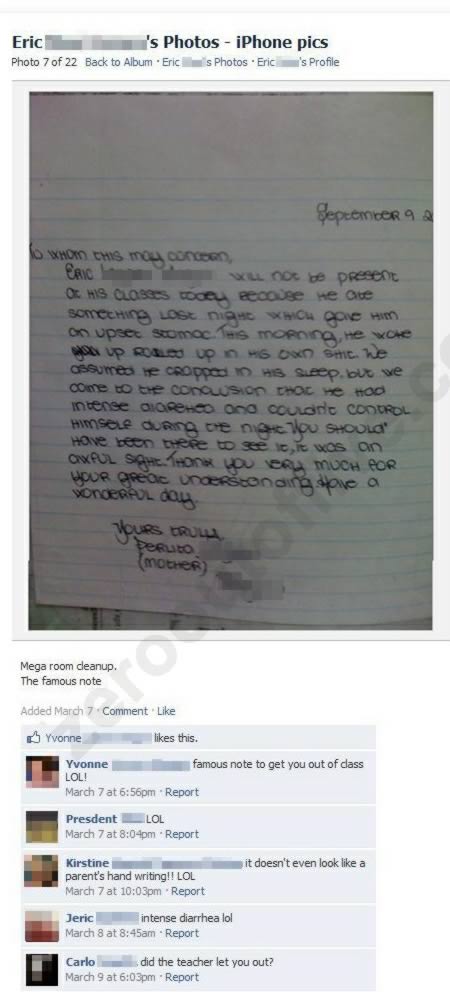 Intense diarrhea... this is not something a teacher wants to read about first thing in the morning.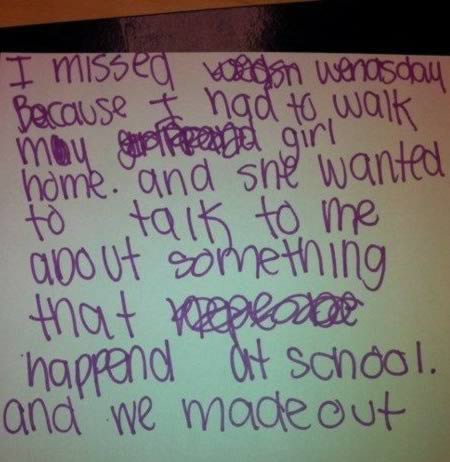 Honesty is always the best policy.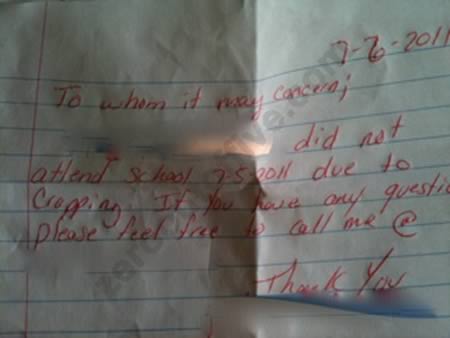 Too much information.
From a TMI department:
7-6-2011
To whom it may concern;
-------- name did not attend school 7-5-2011 due to Crapping. If you have any questions please feel free to call me @ --------- phone number.
Thank You