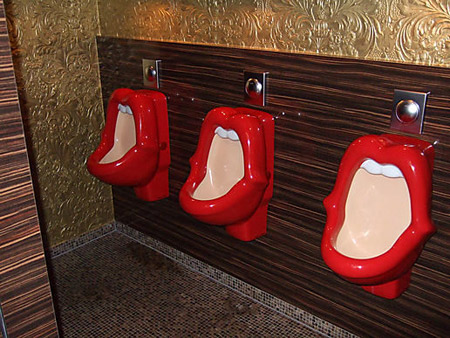 Funny men's urinal with a big red open mouth - with teeth!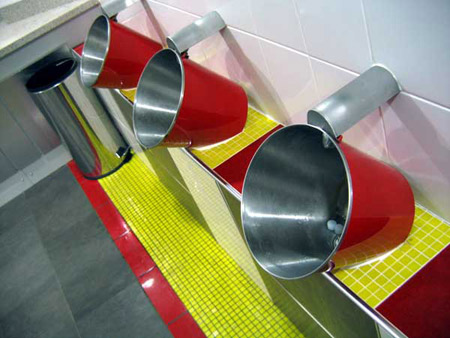 "Firehouse" is the theme and this bathroom has fire-bucket urinals. It's in London.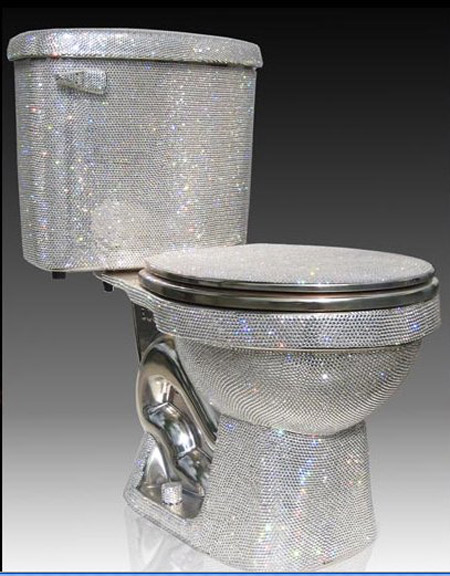 This Swarovski crystal studded toilet is certainly an eye-catcher. Designed by Jemal Wright, this is from the "Isis" range of bathroom fittings and is either fully or partially handset with Swarovski crystals – "the epitome of bathroom couture," according to the designer.
Price – $75,000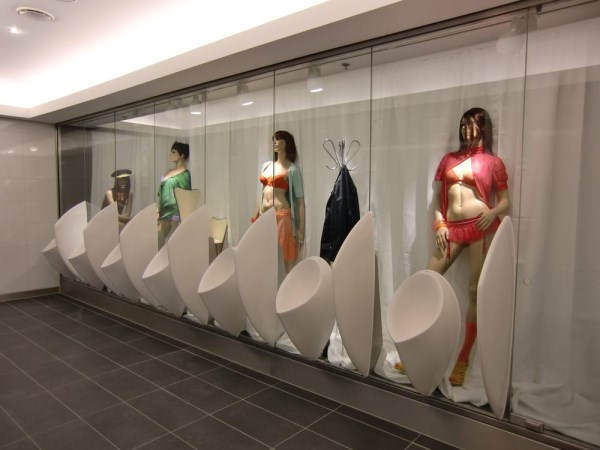 Men's restroom in the shopping centre in Weiterstadt, Germany.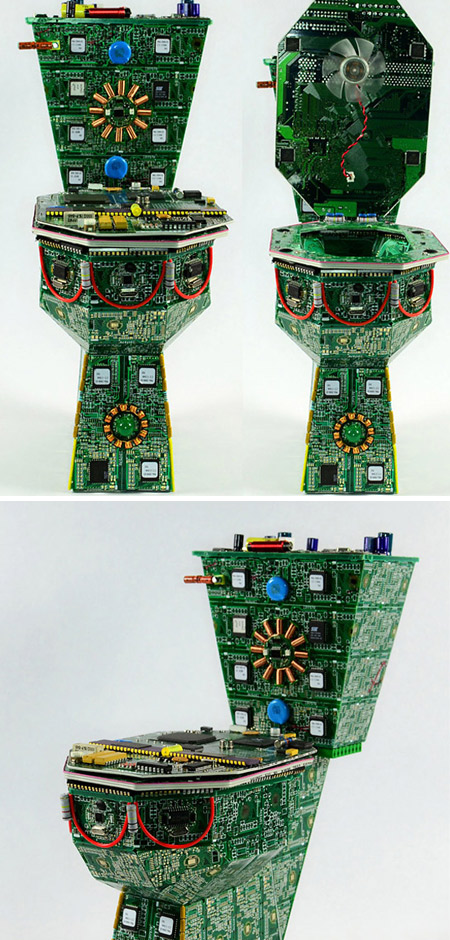 Some say it couldn't be made, but someone did. The Royal Data Throne is a place where data is...disposed of. This is a fun sculpture that is full of detail; it has guts in the tanks and a secret hiding place for your...data under the lid. A fun, one-of-a-kind piece to brag about.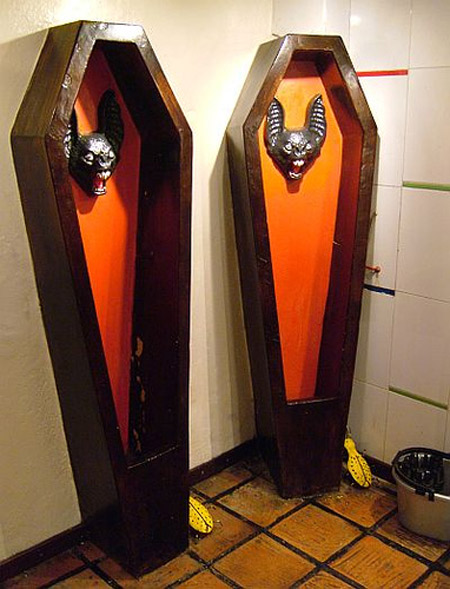 These are the urinals in the bathroom of the restaurant/bar La Jugueteria, in La Macarena district of Bogotá, Colombia.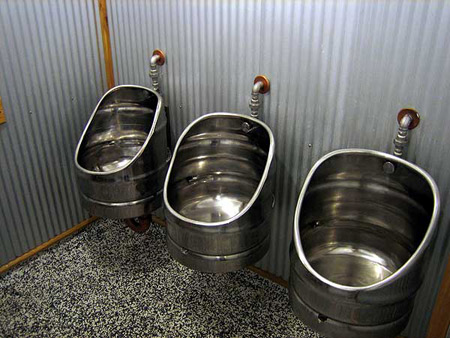 When beer kegs get old, they are retired and you can recycle them… Like these urinals at Monteith's Brewery, New Zealand.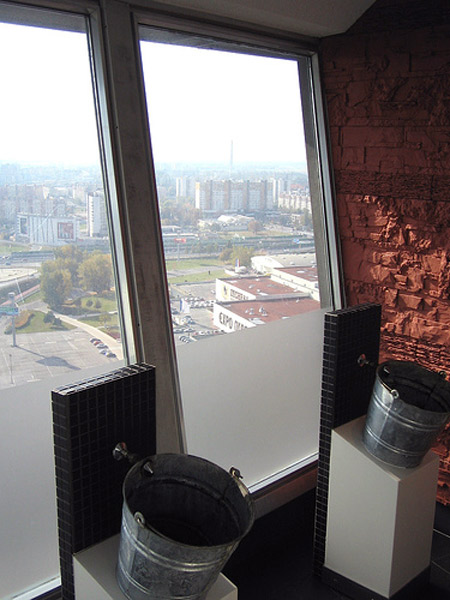 Urinals in Bratislava's wobbly UFO bar! Pee in the bucket and with such a view you have to be careful not to miss!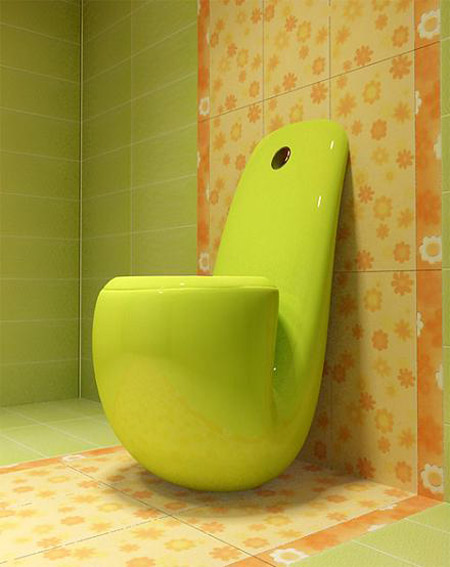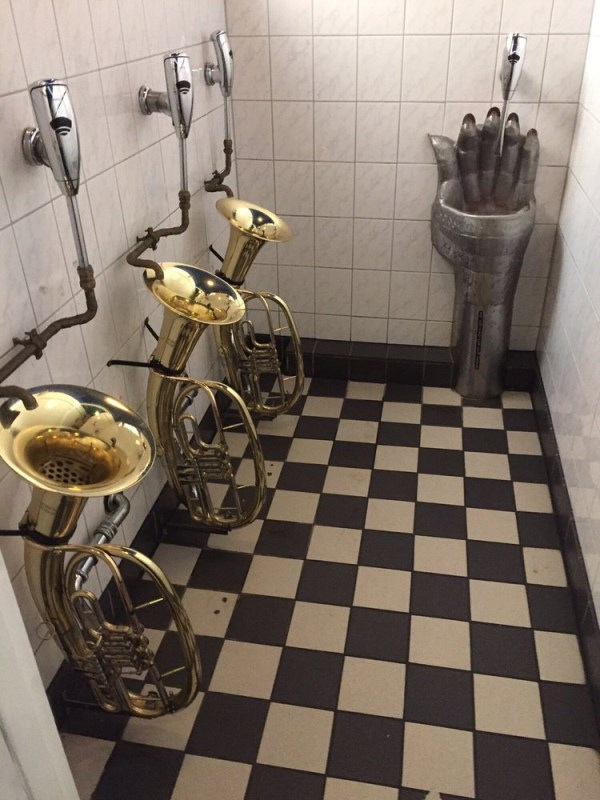 These unusual urinals at a pub in Freiburg, South Germany, were put in by landlord Martin Hartmann.

If you are an iFan, then you'll love it. The iPoo Toilet by Milos Paripovic is for the "to-the-core" Apple fans, a prestigious designer toilet which will provide you with the most technologically advanced bathroom experience you've ever had.
As the designer jokes – it's compatible with iPod, iPad 3, iPhone 5 and MacBook Air. The material is the same as those iProducts. The design reminds you of an Apple logo; it's cool, modern - and fake.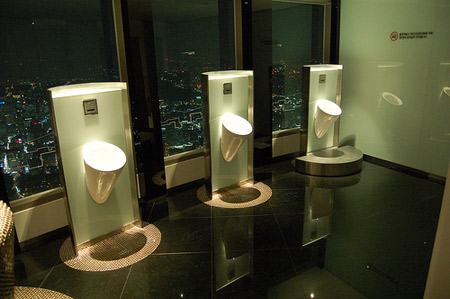 Urinals at Namsan Seoul Tower men's bathroom.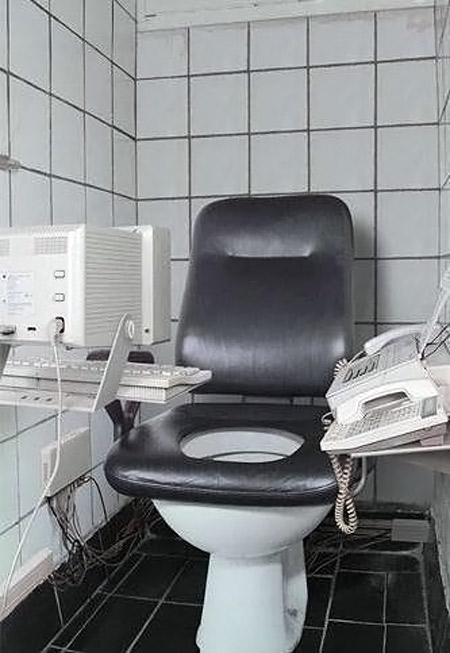 A workaholic's dream potty!