1

Clown Sweater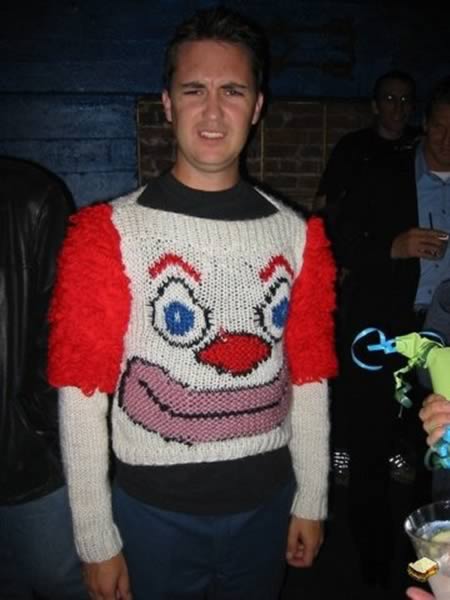 What you see here is a picture of writer/blogger/actor Wil Wheaton, wearing an especially ugly clown sweater. This $3.75 sweater became known as the ugliest sweater in the world.
2

Teddy Bear Sweater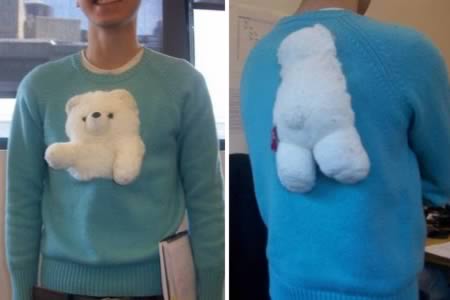 Phong made this Crazy Animal Sweater aaaaall by himself! He sacrificed an actual teddy bear and his own wool sweater to accomplish that.
3

Sheep Space Invader Sweater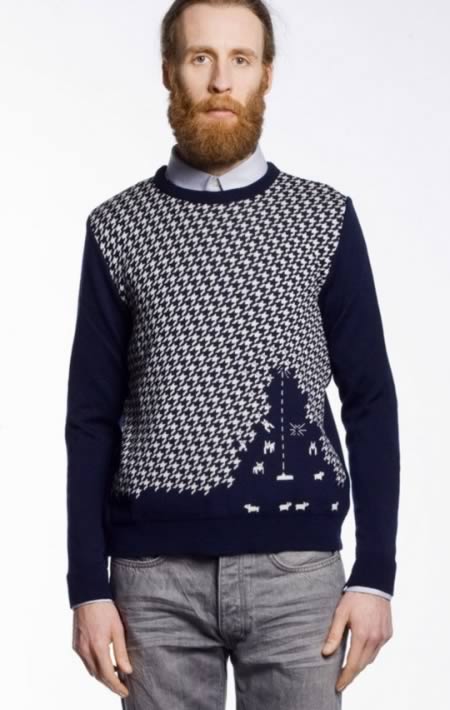 The French fashion design house, Monsieur Lacenaire, offers a classy sweater for old school gamers. Space Invaders? Certainly not. That's a copyrighted game and completely different. This is Sheep Invaders, which is also a custom game that you can play at the link.
4

Super Mario Sweater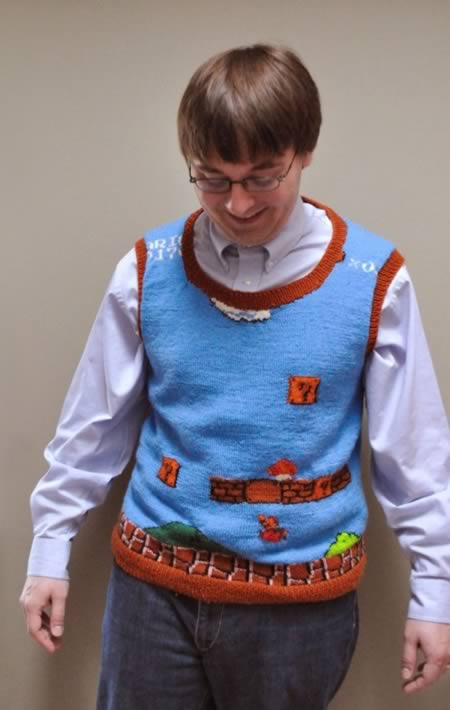 This knitted sweater vest by Happy Seamstress is an accurate replica of a screenshot of the original Mario Bros game.
5

Periodic Table Sweater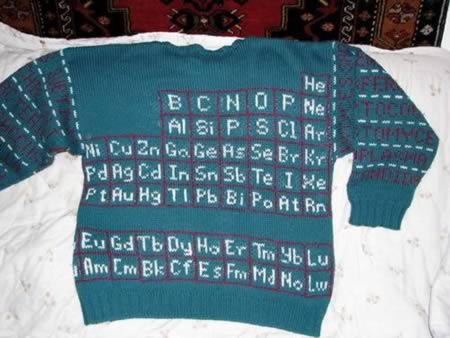 This Periodic Table Sweater allows you stay warm and comfortable while never forgetting your elements and compounds.
6

Frat Boy Sweater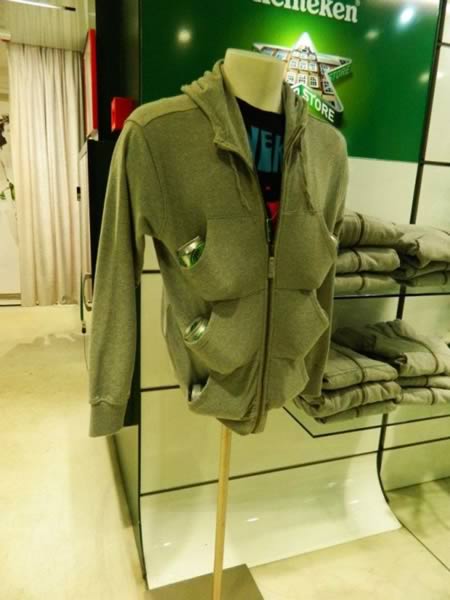 All you need to survive winter at college.
7

Infinite Cosby Sweater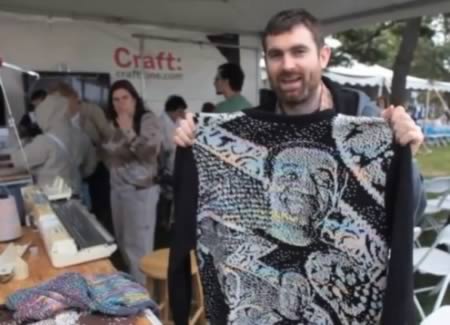 Artist Andrew Salomone hacked a knitting machine and made a sweater featuring an infinite loop of Cosby wearing a sweater featuring Cosby wearing a sweater…
8

R2-D2 Sweater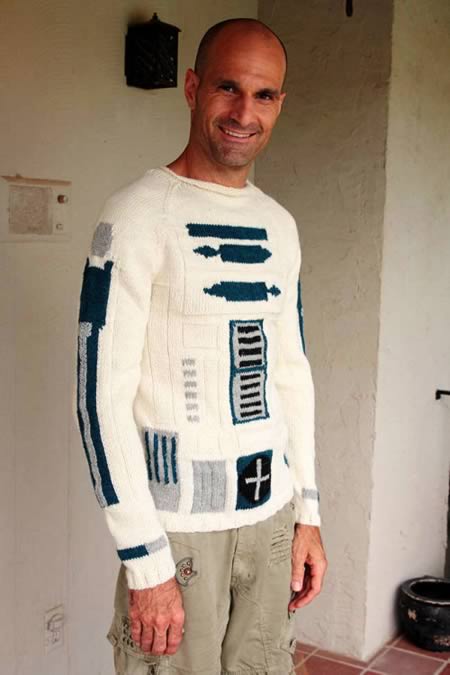 This is the droid you're looking for! A knitted R2-D2 raglan-style sweater, handmade by Etsy seller EricaKnit, custom-made to order as per your measurements. The perfect fitting sweater is so hard to find, and as a super Star Wars geek myself, this is uber-fantastic! This sweater is for men OR women. It is fitted because it is naturally stretchy, and has a raw rolled edge collar for a more urban look.
9

Ugliest Christmas Sweater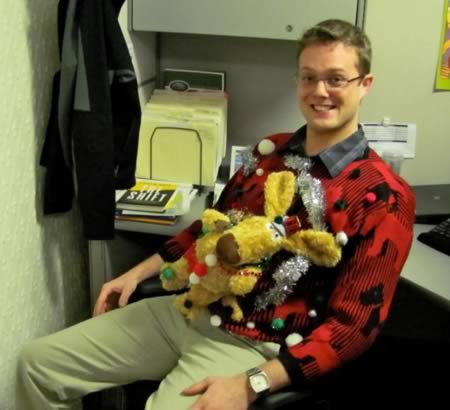 It doesn't get any worse than this.
10

Mathematical Sweater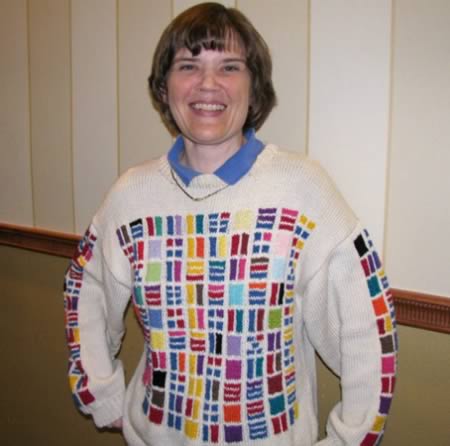 Sondra Eklund, a knitter, mathematician, and librarian, designed and crafted this sweater. It shows, in colors, the prime factorization of every number between 2 and 100.