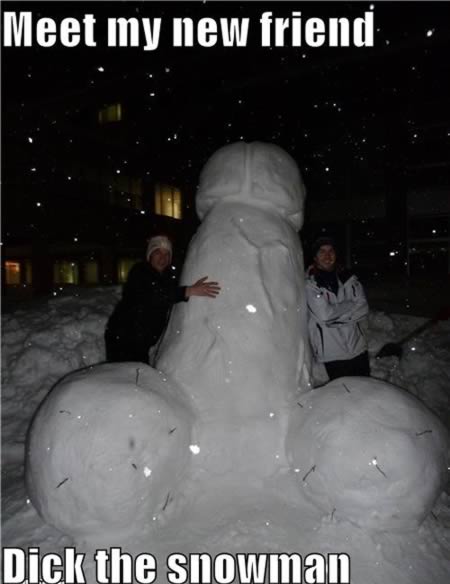 It even has veins and hair!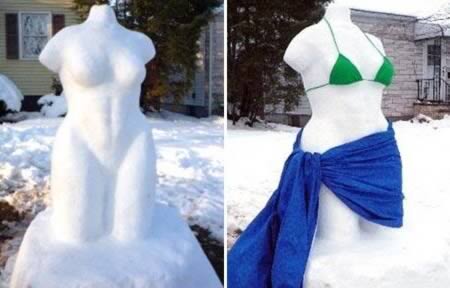 A family in America was told by police to cover up their snow sculpture, after neighbors complained that it was offensive. Elisa Gonzalez and her family had spent hours crafting a nude sculpture in the front garden of their home in Rahway, New Jersey. Motorists stopped to take photos of their version of the celebrated Greek statue Venus de Milo, and several neighbors were complimentary.
But Rahway police sent an officer to their home after they received an anonymous complaint of "a naked snow woman", and asked the family to cover her up. When the officer arrived, Mrs Gonzalez said, he was apologetic and appreciative of the snowlady and her assets.
A white supremacist in Idaho was ordered by police to remove his 10-ft KKK snowman or be fined. Mark Eliseuson, of Hayden, Idaho, told reporters that as an American he has all the rights to build a KKK snowman on his property.
After a bout of heavy snow, Eliseuson built in his front yard, which is within walking distance from an elementary school, a snowman with a pointed head and dark eyes, then placed a noose around the snowman's hand. After receiving several complaints from neighbors, authorities told him that if he did not remove the offensive image he would be charged with creating a public nuisance. He quickly removed the head and the noose from the snowman.
Neighbors said this is not the first time that Eliseuson has offended many. They said, the previous summer he hung Aryan Nations and Nazi flags in front of his home, and for Halloween, they said, he gave out bullet casings after claiming he had run out of candy.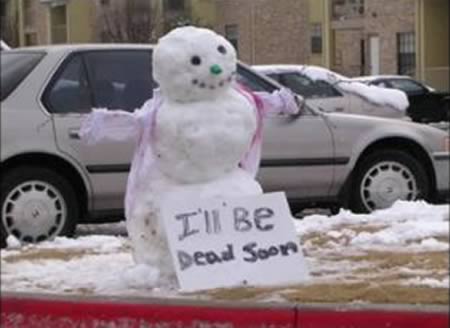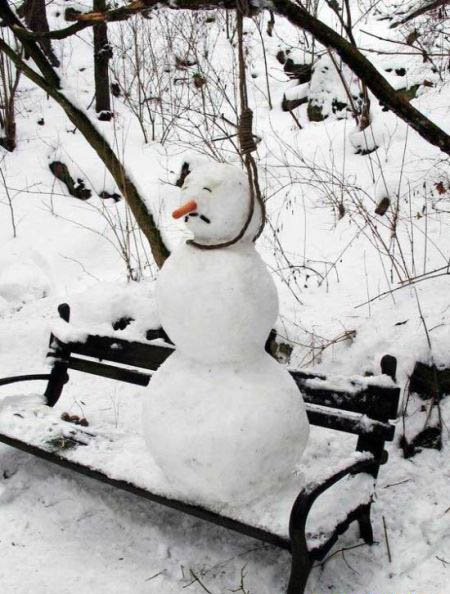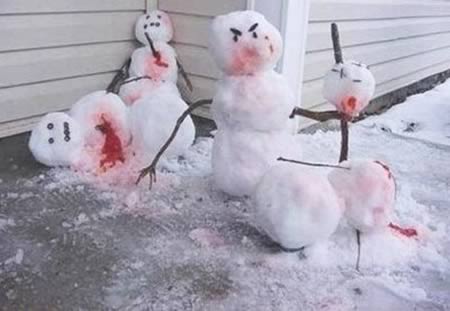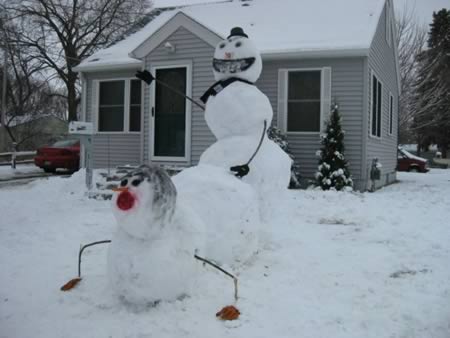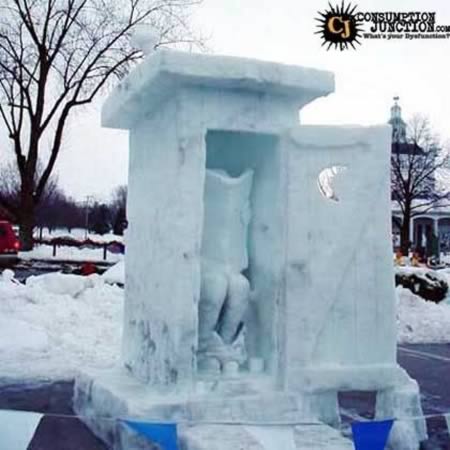 Meanwhile in Connecticut.