1

Anatomical Heart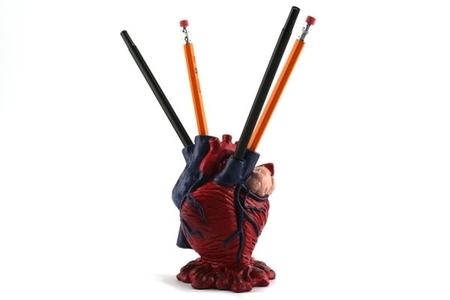 Each one of these handmade pencil holders is shaped like an anatomical heart! They each hold 4 pencils and can double as a funky vase, too!
3

Recycling Bins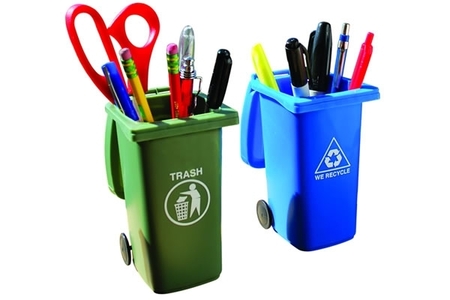 This fun set of pencil holders, or storage bins, are shaped like trash and recycling bins, complete with closeable lids and scrolling wheels.
4

Zombie Head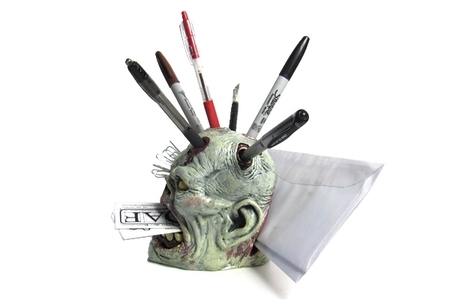 This pencil holder and desk organizer is shaped like a Zombie head and has tons of awesome gory details! Each zombie head is handcrafted by local artisans out of tough urethane resin. No two are exactly alike because each one is hand-painted!
6

Indiana Jones Golden Fertility Idol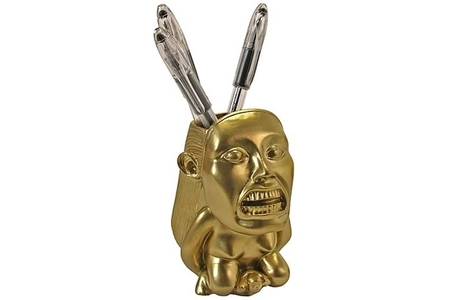 Remember that awesome scene in Raiders of the Lost Ark when Indy swaps out a bag of sand for this fertility idol? Now, that priceless artifact can be yours!
8

Zombie Cupid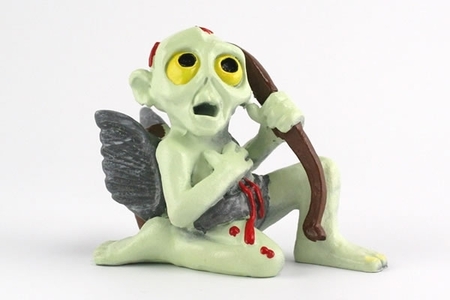 Aw, this poor zombie cupid holds your pencil while dealing with a half-eaten brain! Now that's talent.
9

Owl Accessory Holder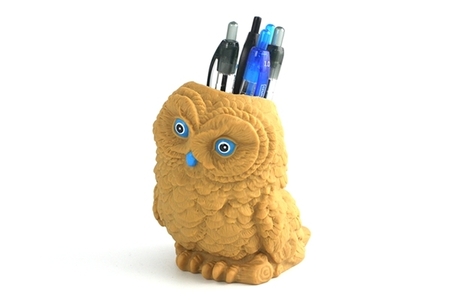 This fun owl-shaped accessory holder is perfect for pencils, combs and toothbrushes! (There's a hole at the bottom that allows water to drain.)