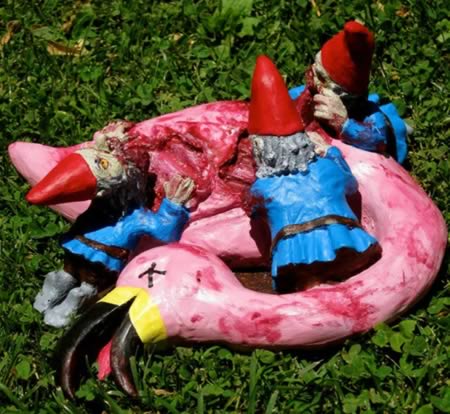 Zombie gnomes: that's an interesting way to decorate your lawn.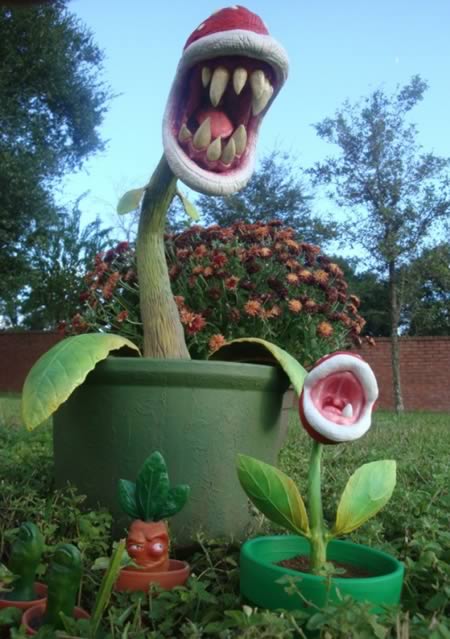 DeviantArt-ist Jaime Margary (AKA Kalapusa) created a bitchin' lawn ornament of Super Mario Bros. baddie, Pirahna Pete, out of modeling clay. This is definitely not the 8-bit rendition of the chomper, as Pirahna Pete features some hideously wicked fangs and sickly textured skin.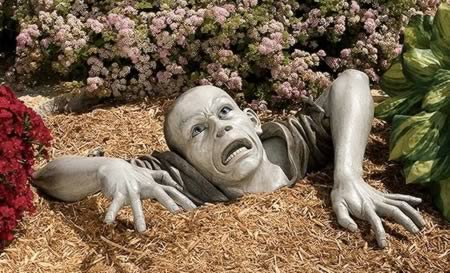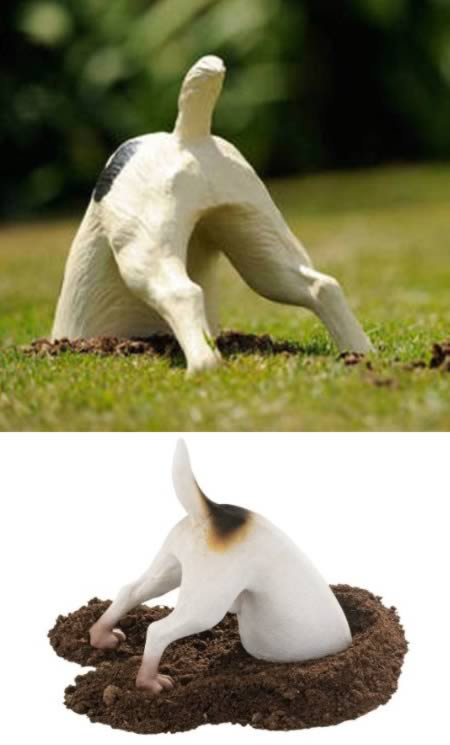 This Digging Dog garden ornament ($24.95) is a unique gift that's a great alternative to a garden gnome. It's a life-size back half of a Jack Russell terrier that looks as if it is busy digging up the garden!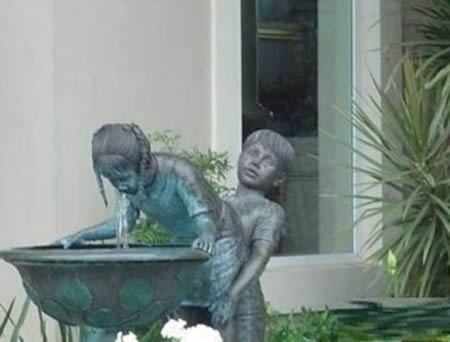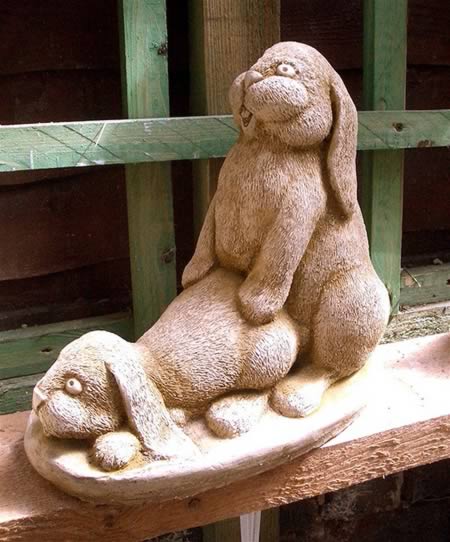 Humourous lawn ornament, Columbia Rd Flower Market, London.
Rabbits doing what rabbits do.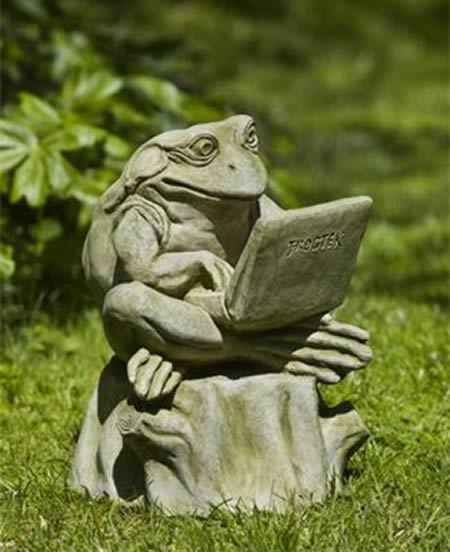 Blogger frog garden statue by Campagnia.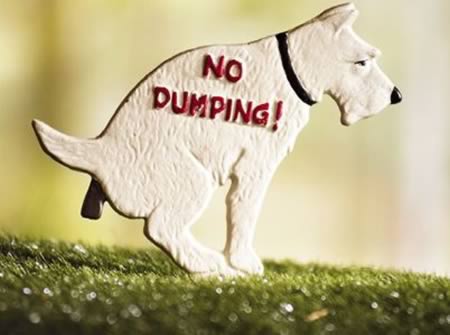 No Dumping! Dog Yard Sign. Protect your peonies — or have fun trying.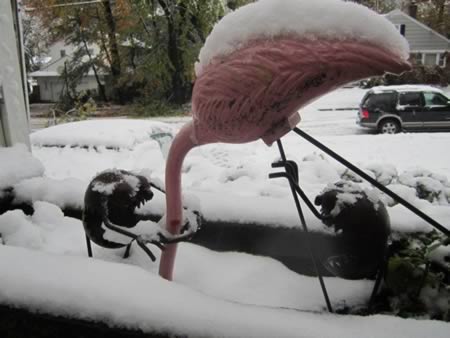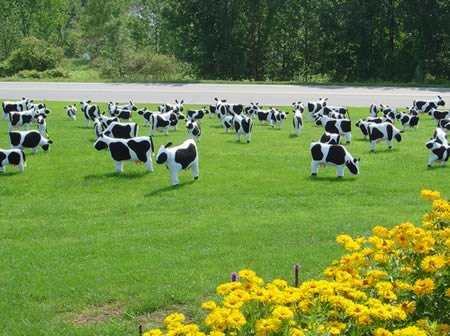 If you have always wanted to be a farmer but never have had the money, these ornaments are for you.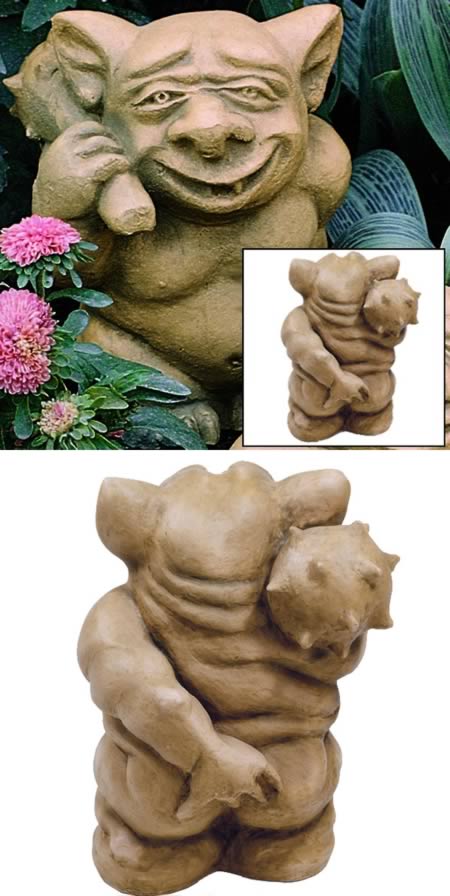 Picc-a-Dilly Gargoyle Bum Sculpture certainly has one of the worst habits - he can't stop picking! Even with his bad habit you are sure to chuckle - you can't help but like the rounded belly and childlike grin of this troll-like gargoyle.