1

Non-traditional Armchair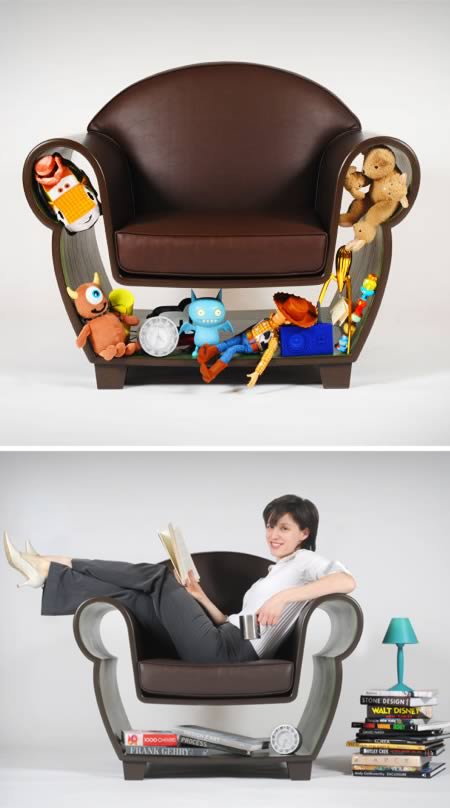 This chair was designed to remove the excess bulk and 3-dimensional footprint out of a traditional arm chair. The chair, by itself, is a perfect accent to nearly any environment you could place it in. Whether it's filled with water bottles and towels for a health club or spa, or filled with books for a lobby or library reading area, the chair can blend seamlessly into the surrounding decor.
The chair is something different and surprising that represents the simplicity, functionality and fun of Judson Beaumont's designs.
2

Space Invaders Armchair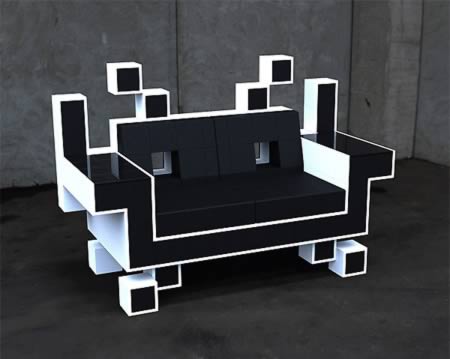 Who else was addicted to the 80's classic video game Space Invaders? Well this arm chair created by designer Igor Chak will bring back memories even if it looks a little uncomfortable.
3

Harley Davidson Armchair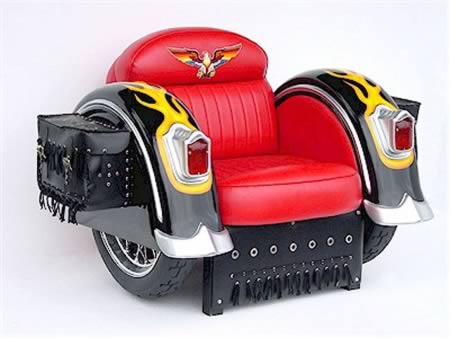 The Harley-Davidson Armchair is probably the manliest chair ever made. The price tag? 1899.99.
4

Buddha Armchair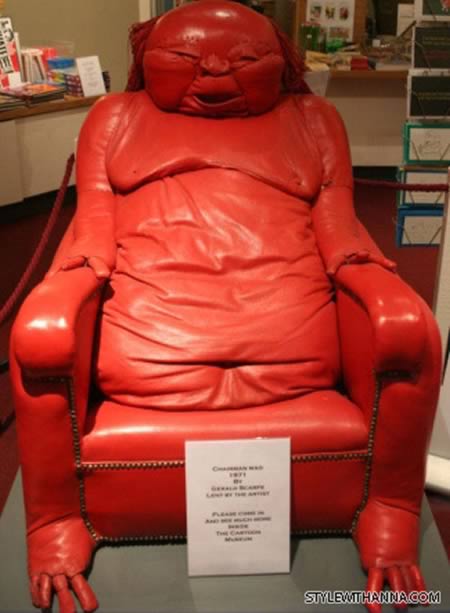 English artist Gerald Scarfe created a chair titled "Chairman Mao." (Get it? Chair?) But the amorphous face and belly are as much inspired by Buddha.
5

Cork Armchair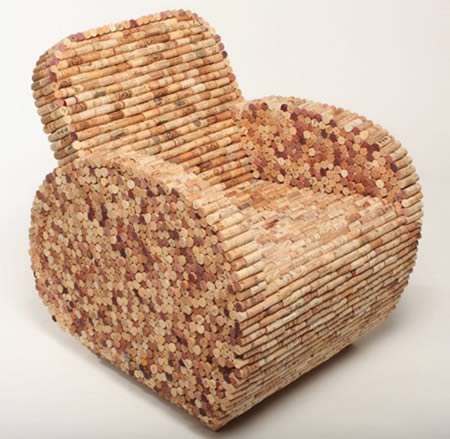 By Aaron Kramer at the Craft and Folk Art Museum, LA - credit CAFAM. What is so amazing about this is that it actually looks kind of comfortable.
6

Sweater Armchair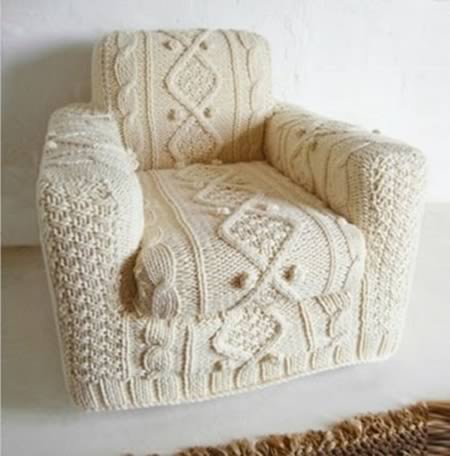 7

Multimedia Armchair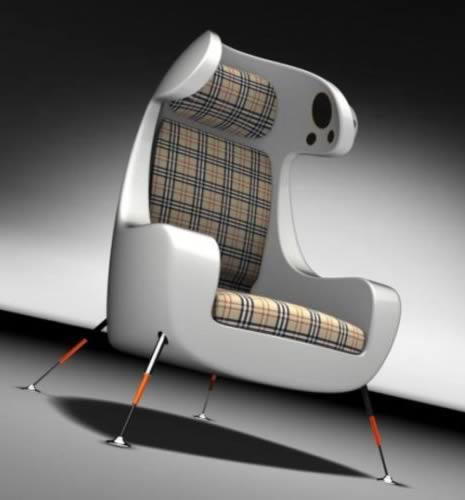 Here's one techie chair that endowed with speakers, iPod Dock and projector sits slyly in your living room and invites you to sit on. Made from hard plastic shell with soft foam insert Martin Emila's Media Chair besides being hi-tech is pleasingly comfortable. Its four adjustable telescoping legs give the position of the best seats, built-in iPod dock sits in the back of the right hand and three-way speakers are built into the headrest to offer surround sound distribution and yes, outside the left side is a compact projector that lets you watch videos.
8

Motorized Armchair
Have you ever wanted to achieve a faster state of laziness, but the couch you currently have just doesn't cut it anymore? What you need is a motorized couch that will enable you to reach laziness at a higher rate than ever before.
9

Sheep Armchair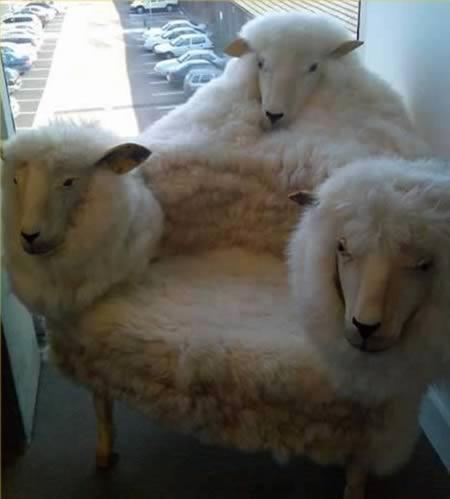 I hate to admit it, but this three-headed sheep chair does look comfy. But I'm sure PETA would have a field day with it.
10

Nest Armchair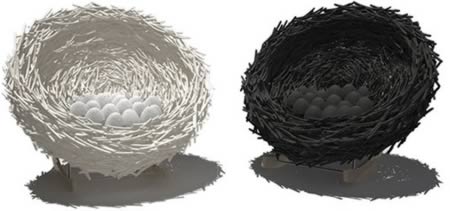 Nest Chair, designed by Denis Belenko, is a pure reflection of his superlative ingenuity. The name nest, brings the very thought of cozy comfort to mind, which this chair surely boasts of. Exclusively shaped according to the contours of a nest, it's a chair with style and hues. It's well supported and curvaceous back will provide you with complete bliss of luxury and repose. A well-carved body with intricate design imparts it a bold and chic look, thus enhancing the look of your interiors. This is a perfect piece of furniture, which allows you to nestle.