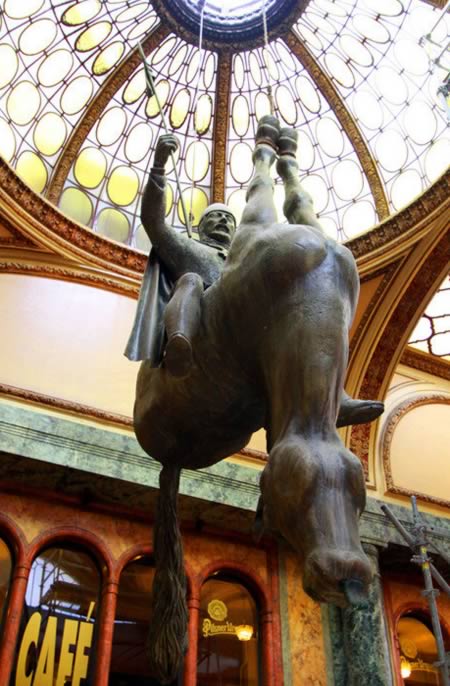 Sculpture of St. Wenceslas and an upside-down horse by David Cerny, Lucerna Passage (Pasáž Lucerna), Nové M?sto. Prague, Czech Republic.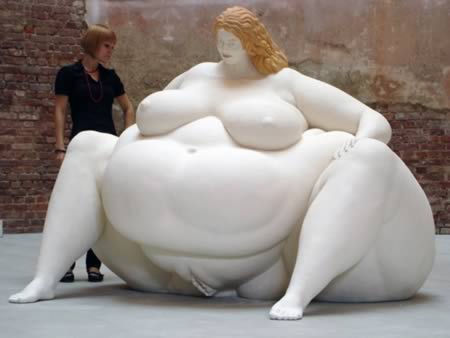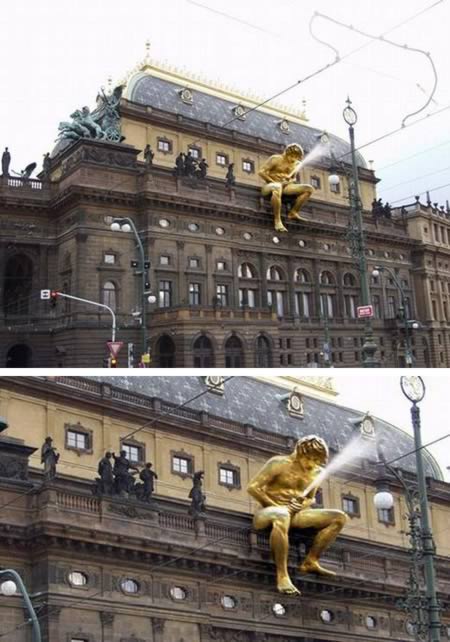 By Czech sculptor David Cerny.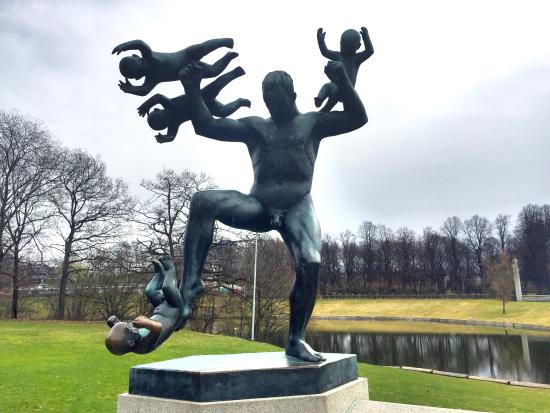 "Vigelandsparken" in Oslo, Norway.
This controversial piece of art was created by Italy's most famous living artist, Maurizio Cattelan. The sculpture – officially titled L.O.V.E. but popularly known as The Middle Finger – has the shape of a huge hand, beautifully sculpted from Carrara marble – the same material used by Michelangelo and Bernini. But its middle finger is extended skywards in a very un-Renaissance-like gesture of contempt.
Hanging Statue, Prague, Czech Republic. No one is committing suicide. Don't worry! It's a bronze statue hanging from one of the buildings representing the fall of communism. Also by artist David Cerny (Thanks, Mylena).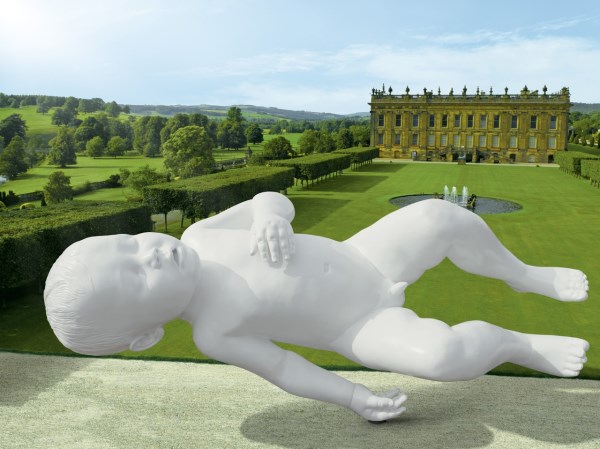 A giant sculpture of a seven-month-old baby by artist Marc Quinn entitled 'Planet' at Chatsworth House, Derbyshire, England.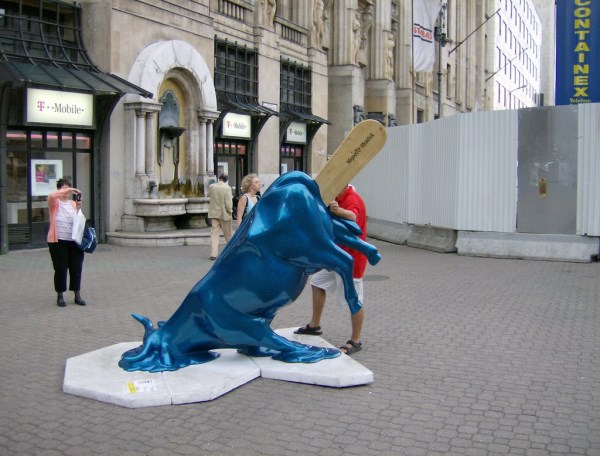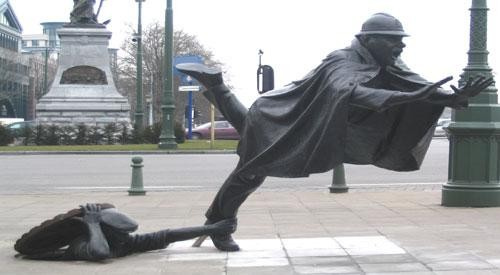 De Vaartkapoen by Tom Franzen, outside the Communauté Française in Molenbeek, is an irreverent tribute to the anarchaic side of the Bruxeloise. The title is a slang term for people born in Molenbeek; "de vaart" means "the canal" and "kapoen" means cheeky.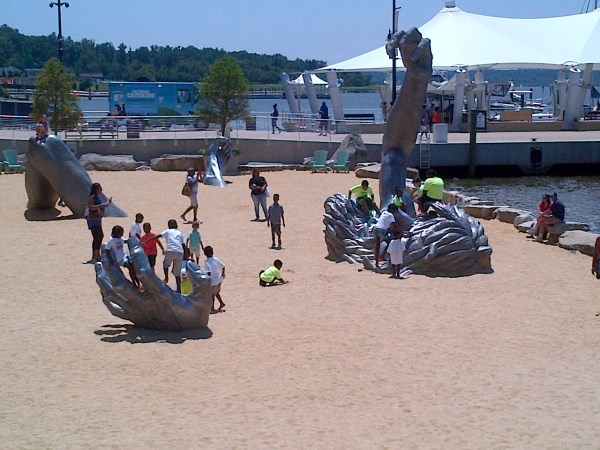 A 100-foot-tall giant emerges from the earth in this famous D.C. cast-aluminum sculpture. An arm reaches 17 feet into the air, while the mouth is permanently fixed in a silent cry. The Awakening was created by J. Seward Johnson, Jr., for the 1980 International Sculpture Exhibition and Conference. For 27 years, DC residents photographed, enjoyed and clambered over the gigantic arms, legs and face. To the dismay of many locals, in 2008, the popular sculpture was purchased and moved to on the sandy beach at National Harbor, a new tourist and entertainment destination on the Maryland side of the Potomac River.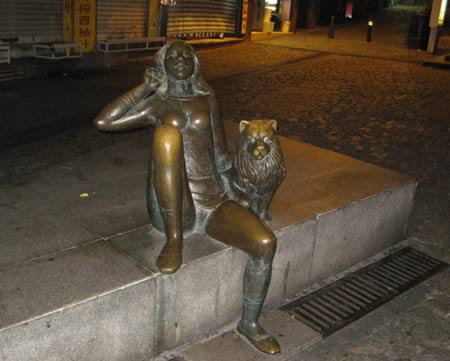 Statue of upskirted girl and her dog at the iconic sight of Macau - the 17th century ruins of St Paul's.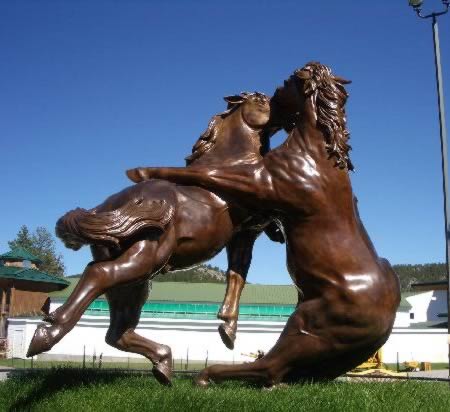 Fighting Stallion Monument at Crazy Horse Memorial (South Dakota).