1

Batman Bathrobe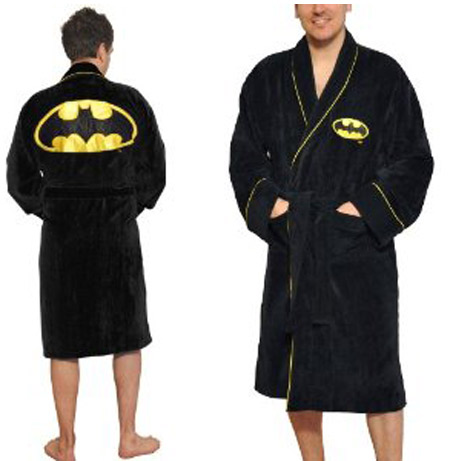 This Bathrobe Batman ($80.08) won't turn you into an instant superhero, but it will make you feel pretty darn great. This luxurious black, men's dressing gown features yellow piping and a huge embroidered logo on the back!
2

Shark Baby Bathrobe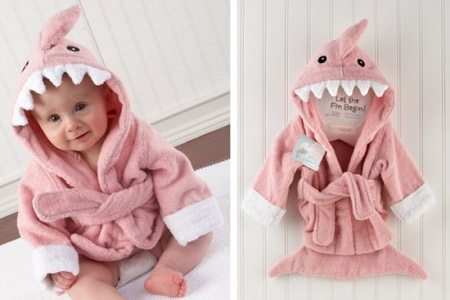 A newborn girl in a pink terry robe that looks like a shark ($35) ? Why not? Did you know sharks are strong, healthy creatures? No other living thing can take better care of itself than a shark can! Start her off with some essential (and adorable!) inspiration.
3

Star Wars Bathrobe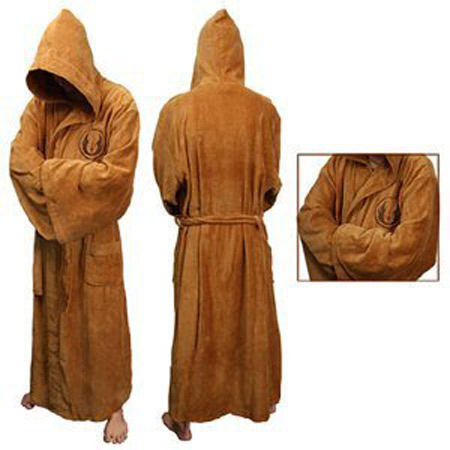 Star Wars fans rejoice! The Jedi Dressing Gowns are here! What could be better on an evening than strutting around in your Jedi robe ($91.93) making sure your Lightsaber doesn't inadvertently pop out due to your lack of jimmy-jams?
4

Ladybug Bathrobe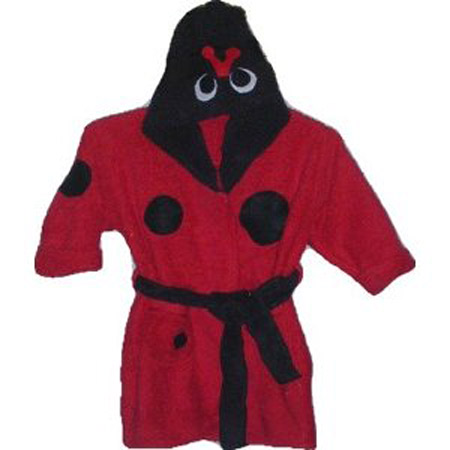 5

Yoda Bathrobe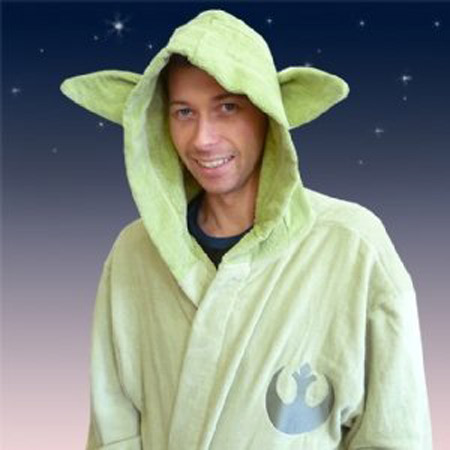 6

Camouflage Bathrobe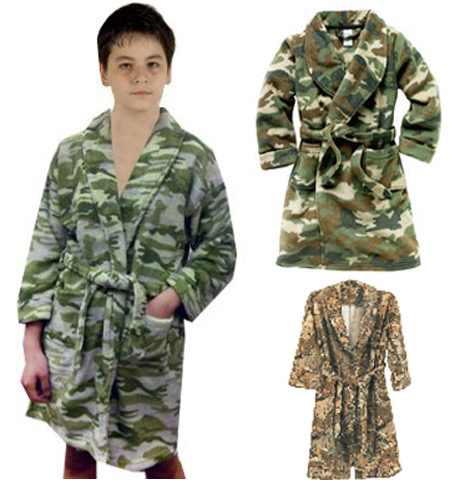 7

Superman Bathrobe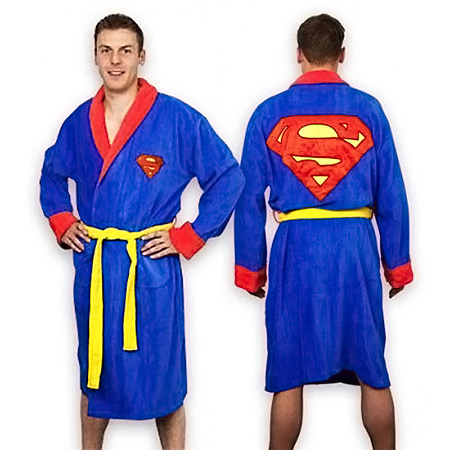 Now you can feel like the strongest man on earth using this cool Superman Bathrobe ($119.99)
8

Cow Bathrobe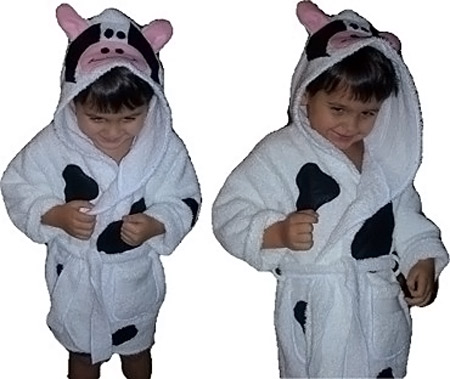 9

Rocky Balboa Bathrobe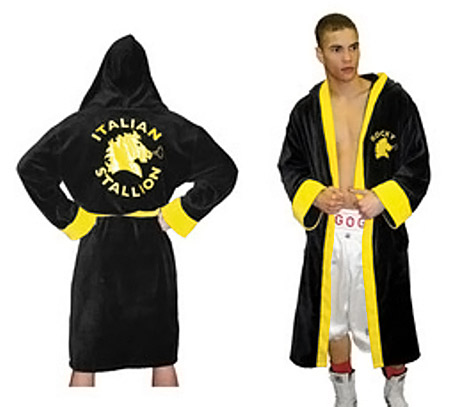 The Rocky Balboa Dressing Gown Bathrobe ($79.99) will make a champion out of you each time you cleanse! For men who don't 'cleanse', you'll feel a knock-out in the spectacular Rocky Balboa Dressing Gown Bathrobe! A must have for any Rocky followers!
10

Star Trek Men's Bathrobe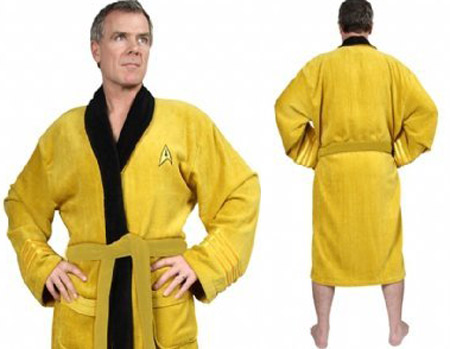 Pay homage to Captain James T Kirk, the hottie of the Starship Enterprise with our new Star Trek ($80.08) Men's Dressing Gown! If you are looking for a great Father's Day or Birthday gift that is out of this world, this luxury dressing gown may be just what you are looking for.