If you've ever seen a movie where they show a much younger or older version of one of the main characters and thought, "that actor really looks like he could be the other person at another age," then you'll enjoy the blog Kidcasting.
1

Kids In The Hall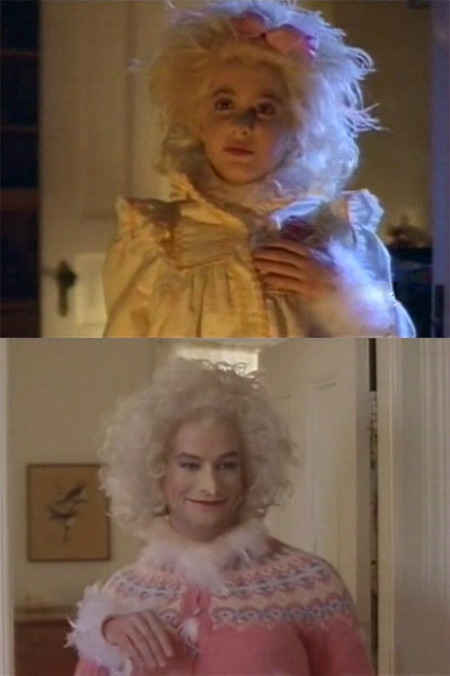 Mark McKinney as Chicken Lady.
2

The Mighty Boosh
Julian Barratt as Howard Moon and Noel Fielding as Vince Noir.
3

It's Always Sunny In Philadelphia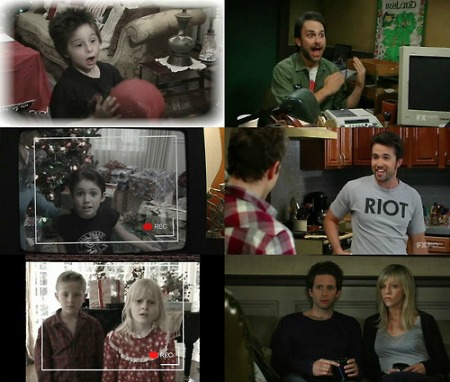 Charlie Day as Charlie Kelly, Rob McElhenney as Mac, Glenn Howerton as Dennis Reynolds and Kaitlin Olson as Sweet Dee Reynolds.
4

The Sarah Silverman Program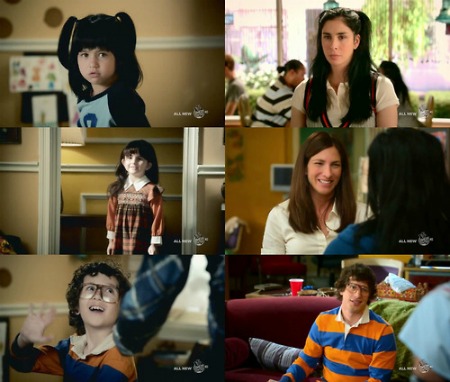 Sarah Silverman as herself, Laura Silverman as herself and Andy Samberg as Andy, Sarah's imaginary friend.
5

Tenacious D in The Pick of Destiny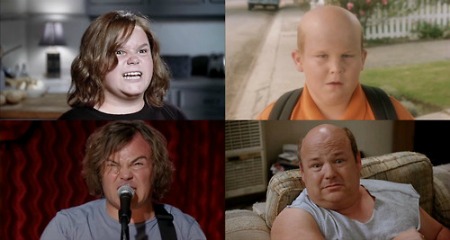 Jack Black as JB and Kyle Gass as KG. (Creative names, guys.)
6

Austin Powers In Gold Member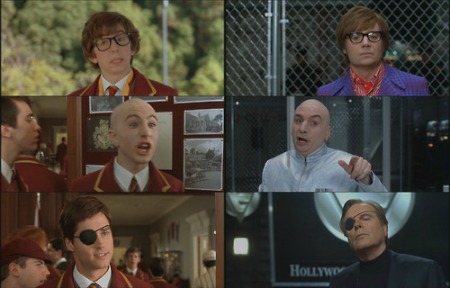 Mike Myers as Austin Powers, Mike Myers as Dr. Evil and Robert Wagner as Number Two.
7

Hot Tub Time Machine
Rob Corddry as Lou Dorchen, John Cusack as Adam, Craig Robinson as Nick Webber and Clark Duke (who doesn't change) as Jacob.
8

Jay and Silent Bob Strike Back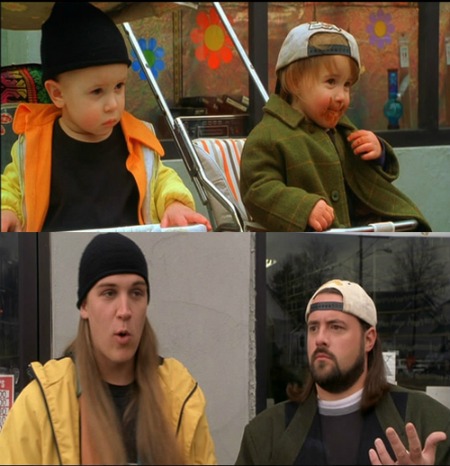 Jason Mewes as Jay Kevin Smith as Silent Bob.
9

30 Rock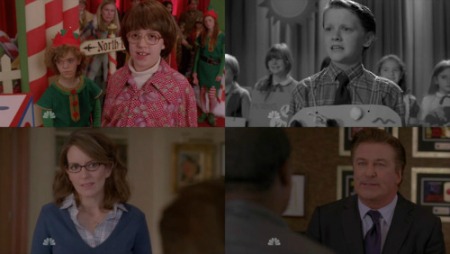 Tina Fey as Liz Lemon and Alec Baldwin as Jack Donaghy.
10

Bill & Ted's Bogus Journey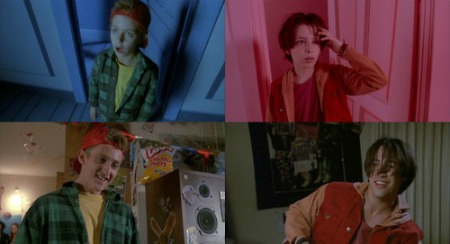 Alex Winter as Bill S. Preston, Esquire, and Keanu Reeves as Ted Logan.
11

Joe Dirt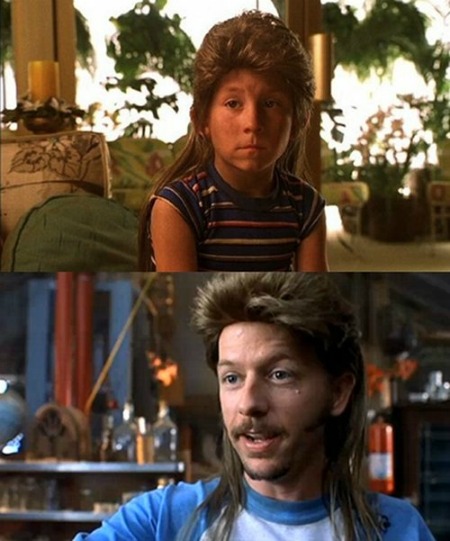 12

The Sarah Silverman Program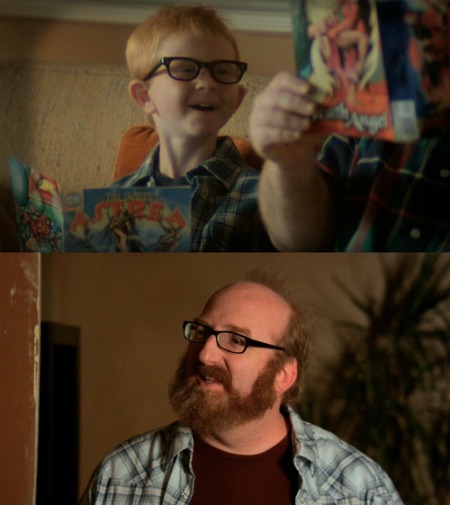 Brian Posehen as Brian Damien Spukowski.
13

Scrooged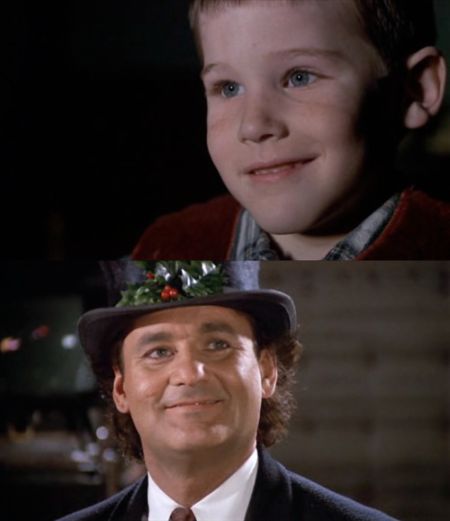 Bill Murray as Frank Cross.
14

It's A Wonderful Life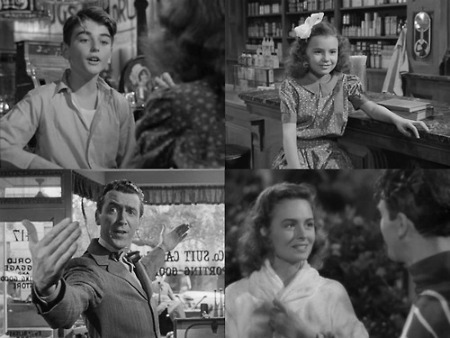 Jimmy Stewart as George Bailey and Donna Reed as Mary Hatch.
15

Forest Gump
Tom Hanks as Forrest Gump and Robbin Wright as Jenny Curran.