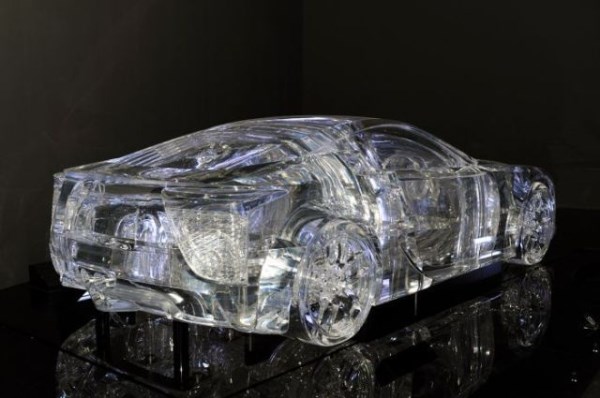 This amazing full-size transparent sculpture of Lexus' new $375,000 LFA supercar was constructed by Scu Fujimoto, a noted Japanese architect. The sculpture was displayed at the Tokyo Motor Show, in 2009. What's most impressive is that details like the seats, instruments panel, engine, suspension, and transaxle can all be seen.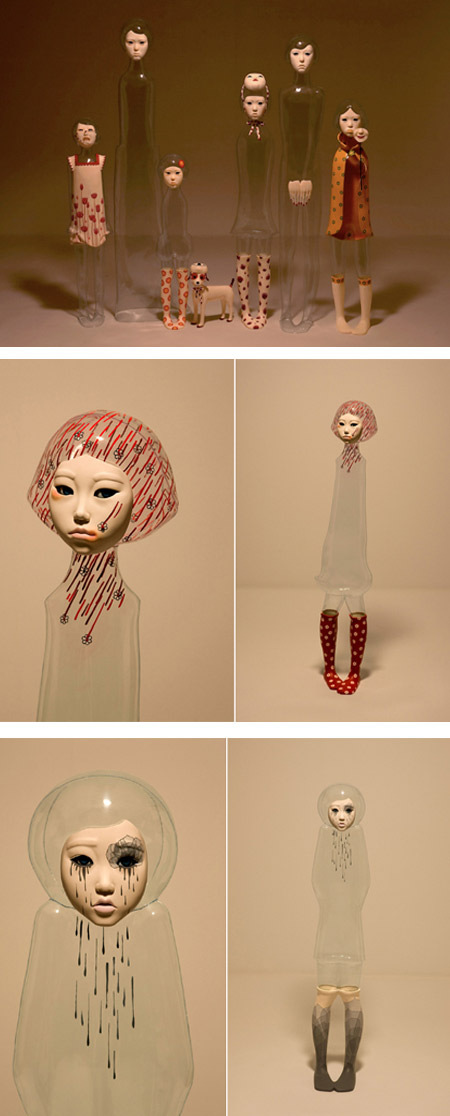 Korean artist Jin Young Lu creates transparent sculptures with expressive masks that she partially covers with nicely patterned clothes, and the result is quite astonishing.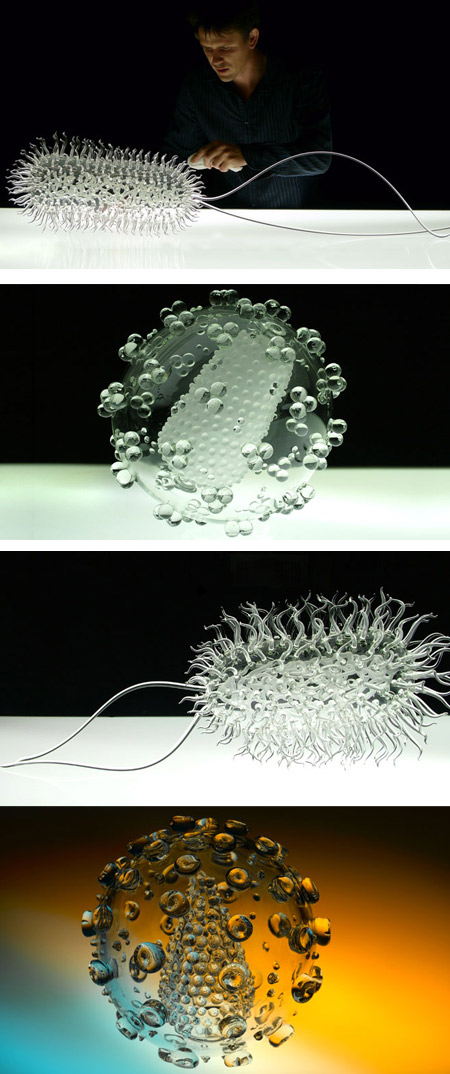 This is Luke Jerram's glass sculpture of the H1N1 (swine flu) virus, from his gorgeous Glass Microbiology series, which includes E. coli, SARS, smallpox and HIV.
These transparent glass sculptures were created by the artist, to contemplate the global impact of each disease and to consider how the artificial coloring of scientific imagery affects our understanding of phenomena.

Mark Jenkins is a street artist who makes sculptures from transparent tape and places them in interesting and unexpected places.

The Milanese sculptor Benedetta Mori Ubaldini has been living and working from 1991 in London. She says "The pieces I do with chicken wire come from a childlike side of my imagination. The magical power of transparency is capable of giving each piece the lightness of an apparition, a ghostlike quality, like a trance from memory".
Other sculptures from Mark Jenkins in Washington, DC.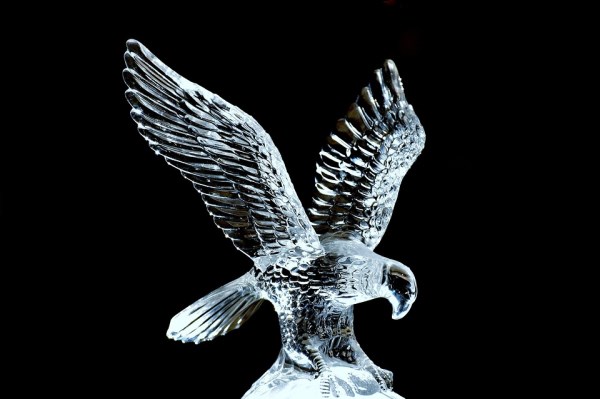 A strange sculpture of a head made of glass.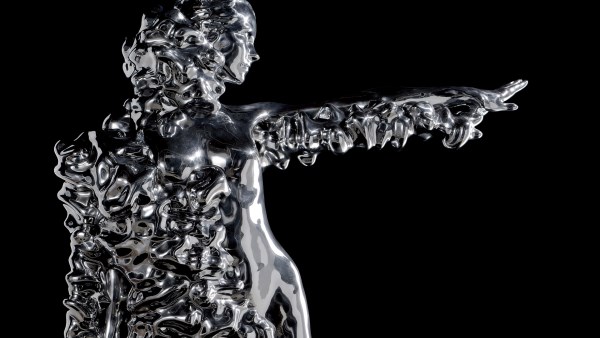 The artist Kohei Nawa, from Osaka, Japan, transforms the body of an elk by covering it with transparent glass and resin beads, transforming our perception of the original creature.
By covering the skin of taxidermy animals with transparent glass spheres, sculptor Kohei Nawa magnifies the underlying surface and distorts the surrounding light to create a pixilated "husk of light."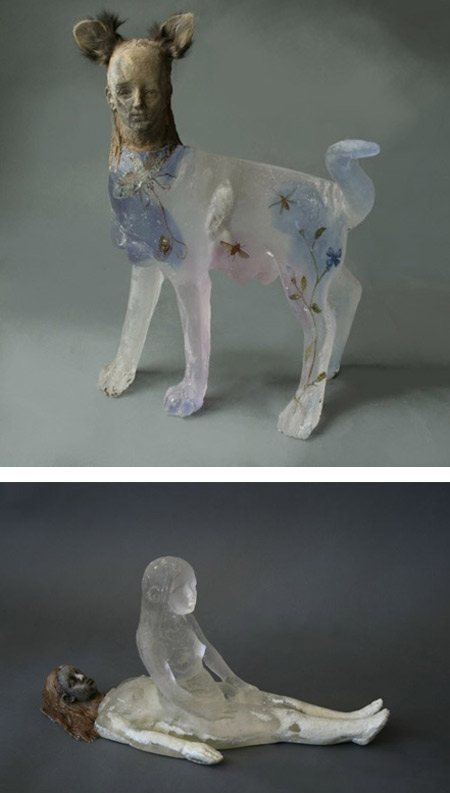 The artist Christina Bothwell employs glass, clay, wood, paint and found objects in her revealing sculptures. She includes glass within glass and painting on top of glass. Clay and wood come together to add warmth to many of her creations. Christina is an accomplished artist with many solo and group exhibitions and numerous awards. She was the 2008 Winner of the Virginia A. Groot Foundation Award.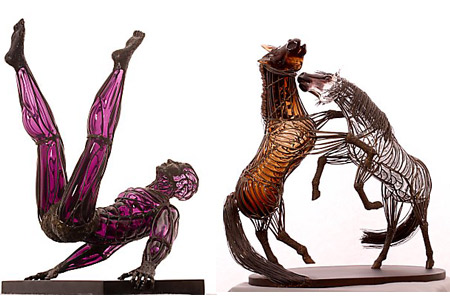 Trapeze artists appear to be flying through the air, horses galloping across open fields, and gymnasts looking as if they were performing impossible twists and turns. Washington glass artist David Bennett uses glass and bronze figures capturing both the shimmering, liquid qualities of the glass and the motion of his subjects.