1

The man who got a tattoo on his penis to win a car
A German man didn't have to hand over a dime for a new car, but he did have to pay in ink.
Andreas Mueller won a silver Mini Cooper by pulling off the craziest stunt during a radio show contest by getting a tattoo of the word 'MINI' on his penis. Radio listeners heard Muller shriek as he received the tatty on his man part while a female host watched. "Once I'm sitting in the car, it won't matter anymore," said Mueller, 39.
2

The mother who got tattooed with son's ashes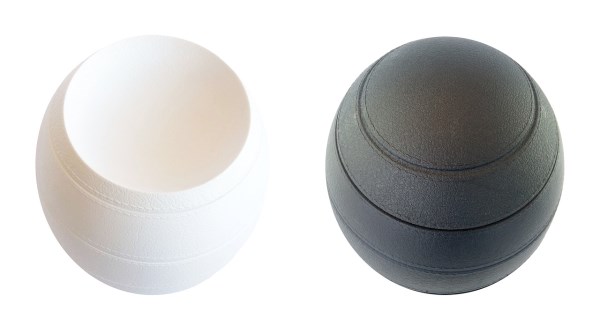 Grieving mum Kim Mordue will carry a part of her tragic son with her for ever – after having tattoos made from his ashes. The 50-year-old mixed the remains with ink to create these designs on her body as a lasting tribute to Lloyd Evans who died three years ago. Kim, of Llanelli, Dyfed, was heartbroken when Lloyd, 24, died on a night out after taking party drug GHB. The tattoos, a cabala tree, an angel releasing a butterfly and a poem dedicated to her son, were drawn by Kim's husband David who runs his own parlour. Kim also hopes they will highlight the dangers of drugs.
3

The husband who got a $1,000 tattoo only to discover his wife was cheating on him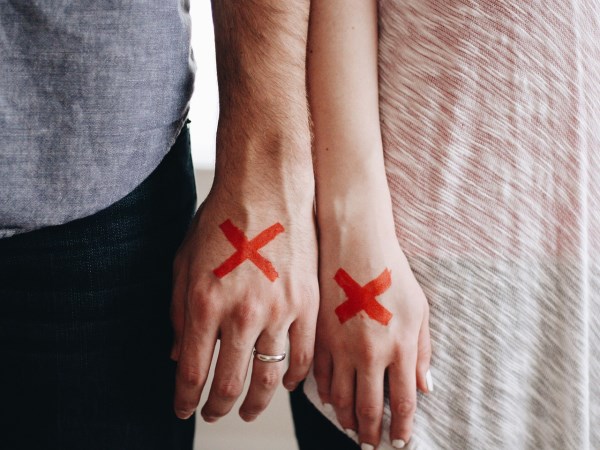 Getting a life-sized portrait of your wife and children tattooed on your back might not be on most people's to do list, but it most certainly displays a life-long commitment to your spouse. Unfortunately for Alan Jenkins, his wife was most certainly not willing to return the favor. While he was going through the 20-hour long, $1500 process of a full-back tattoo, she was busy cheating with a man who was 10-years-her-junior that she met at work. Of course, Alan didn't find out until after the tattoo was complete. Strangely, he's decided to not have her image removed.
His wife, Lisa, tried to defend herself by saying she never meant to fall in love with fitness instructor Kaspars Gavars and that she never wanted Alan to get the tattoo in the first place. Still, waiting for your husband to complete his tattoo before you tell him about your affair is pretty heinous.
4

The man who became a human billboard with corporate tattoos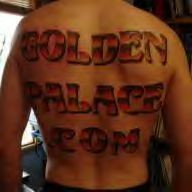 Billy Gibby, aka "The Human Billboard", is going for a Guinness World Record for the most corporate logos tattooed on a human body. He sponsors his boxing career this way, so he can fight to raise money to help support the cause of organ donation. The fighter recently legally changed his name to Hostgator Dotcom as part of a promotion for Web hosting company HostGator.com.
Since his first stunt for Goldenpalace.com, Billy has collected 26 more tattoos from corporate sponsors, including Liberty Tax Service, Host Gator, Grown Up Geek, Cam4 and a slew of adult sites.
5

The Brothel who offered free entry to men who had its name tattooed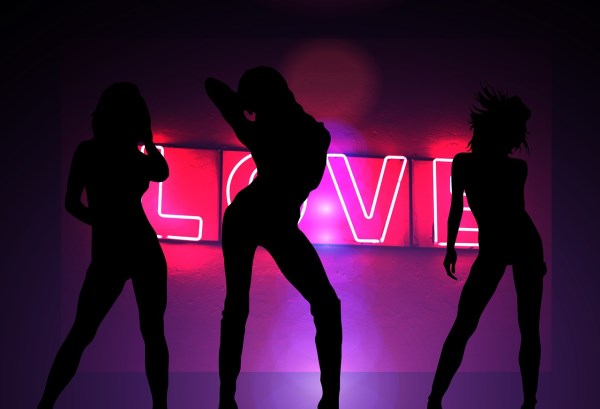 A brothel reputed to be the largest in Europe was overwhelmed with interest after offering free entry for life to customers who have its name tattooed on their arm. The manager of Pascha, which houses more than 120 prostitutes across its 12 stories, did not expect any takers when he put up posters advertising the tongue-in-cheek promotion. But more than 40 men came forward to have the name inked onto their arms in large blue letters, and the brothel's tattoo artist had to work extra shifts to keep up with demand.
6

The mother who tattooed her 10-year-old kids because they begged for it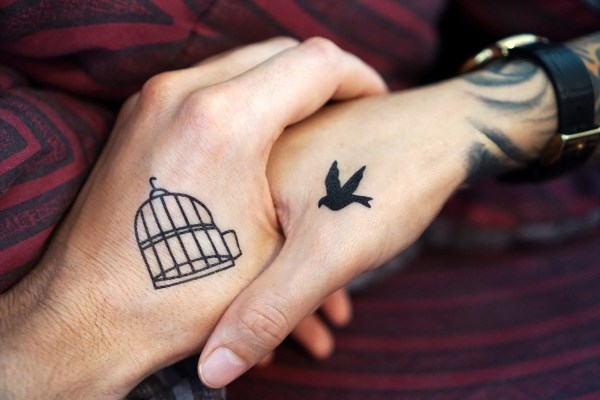 Well, they wanted it. That's the reason Jo-Jo Marsh gave for tattooing her own children (one as young as ten years old). Ms Marsh shows the tattoo on her son's hand. The mark is a cross-like symbol left by a home-made tattoo gun with a guitar string as a needle."We didn't even break the skin barely," said Marsh, "they are very tiny, just through a few layers, on the top, they will fade away, that's how minuscule this is."
Marsh and her husband, Jacob Bartels, face child cruelty charges after detectives found the same mark on six of the couple's seven children. One of the children is just 10 years-old. Marsh defends her actions saying the kids were begging for tattoos like hers. She told multiple times during our interview that she changed the needle each time. Marsh believes as the children's guardian, she should have the right to tattoo them if she chooses. "Shouldn't I have say so over what goes on in my child's life," said Marsh, "I have custody of my child, I'm not going to hurt my child."
7

The thief who got caught for having his own name and birth date tattooed on his neck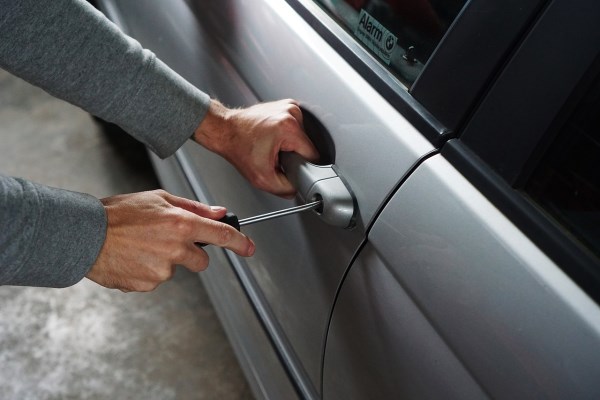 Police did not have to lift a finger to identify this thief after he broke into a car specially rigged with cameras - because he had a huge tattoo revealing his name and date of birth.
Aaron Evans, 21, was filmed breaking into the Peugeot 106 in an NCP car park before making off with a stolen sat-nav device. Not only had he failed to spot the covert camera filming his every move but he had the vital information 'Evans 19.9.87' boldly tattooed on his neck. Evans was jailed for seven months.
8

The man who got tattoos of medical equipments that saved his life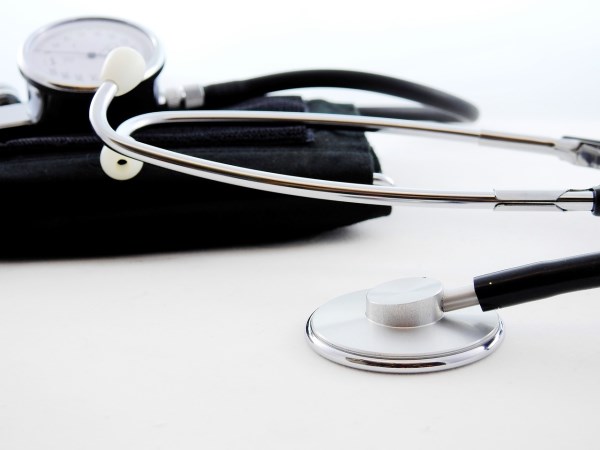 As a child, Matt spent a lot of time in hospitals – so as an adult, he decided to do an homage of sorts: he got tattoos of the various medical equipments that saved his life! He's got stethoscopes on his thigh, an otoscope on his calf, and an x-ray pelvis. He is whole-heartedly in love with medical paraphernalia design and has committed his body to looking like a weird, amazing medical cabinet, ready and stocked for any emergency.
9

The 3-year-old tattoo artist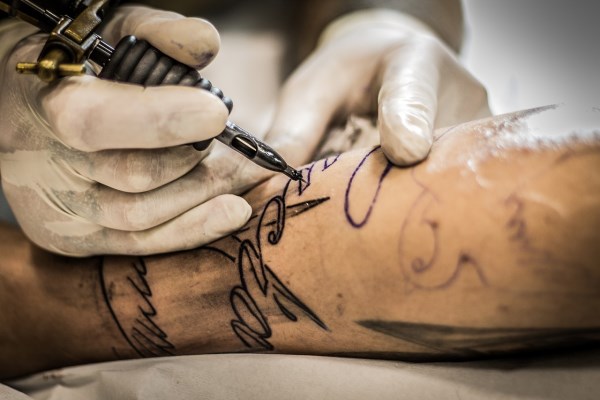 Most little children like to doodle, but 3-year-old Ruby Dickinson really takes toddler art to the next level: she's set to be the world's youngest tattoo artist! The toddler learned the trade from her father, Blane, who runs a tattoo parlour in Wales. Mr Dickinson, 36, is importing an ink gun from the U.S. that has been specially designed to be used by small hands.
10

The grandma who got a tattoo at the age of 101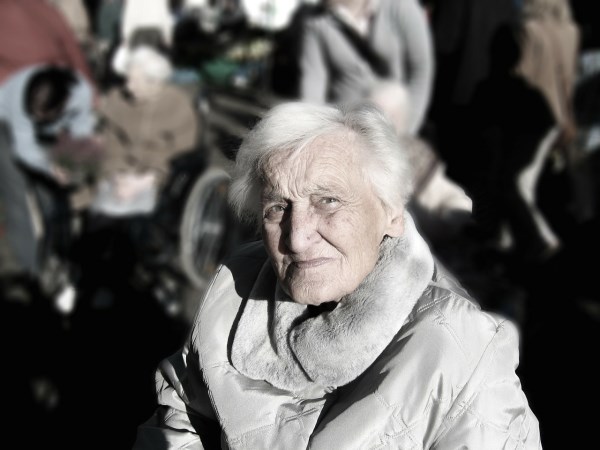 No one can argue that she is really old enough! Mimi Rosenthal, 101, pushed her Winnie Walker off to the side and sat back in the black leather chair. At 4 feet, 10 inches, her feet didn't quite rest on the floor. And for her third tattoo, she wanted to be comfortable."Let's find something for your feet," said tattoo artist Michelle Gallo-Kohlas, a longtime family friend entrusted with the honor of inking Rosenthal's arm.
At age 99, Rosenthal decided to get her first tattoo, a tiny blue butterfly about the size of a dime. Gallo-Kohlas remembers Rosenthal looking at the finished tattoo and proclaiming it too small. At 100, Rosenthal tried again, this time much bigger and on the other leg. The silver-dollar-sized flower was better, but it required her to lift her pant leg to show it off. Next time, she decided, she'd get one on her arm.