1

Daniel Craig Frozen Lollipop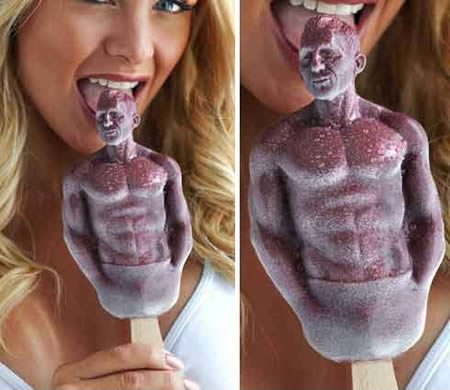 After polling more than 1,000 women to determine which male celebrity British females wanted immortalized in the form of a frozen fruit treat, ice cream company Del Monte Superfruit Smoothies has created a lifelike "smoothie lolli" modeled after buff James Bond star Daniel Craig. The purple "Licence to Chill" treat was created by Del Monte after more than 1,000 people voted the "Quantum Of Solace" star the celebrity that they would most like to lick. Now they can, with his chiseled washboard likeness, on a stick. The limited-edition lollipops of the 41-year-old star are available in blueberry, pomegranate and cranberry, and contain less than 100 calories each.
2

Frozen Burrito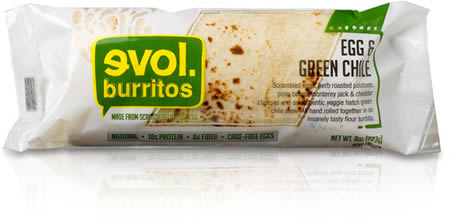 Once upon a time, a man named Phil Anson, who enjoyed rock-climbing in Eldorado Canyon and made a killer burrito, stumbled upon a business idea: He packed his homemade burritos into a cooler to sell to his fellow climbers. And they were good. In 2008 when he debuted the frozen burritos, it was called Phil's Fresh Foods. In early 2009, two more characters enter the scene: Tom Spier and Brendan Synnott, who had just sold off their granola company, Bear Naked. "They thought they could make a lifestyle brand out of the freezer section," Winslow continues, "so they met with Phil, and Tom and Brendan came on board, and they rebranded to Evol Burritos." (The name, in case you're curious, is "love" spelled backwards -- chosen because people really do love these burritos.)
3

Frozen Snowman Poop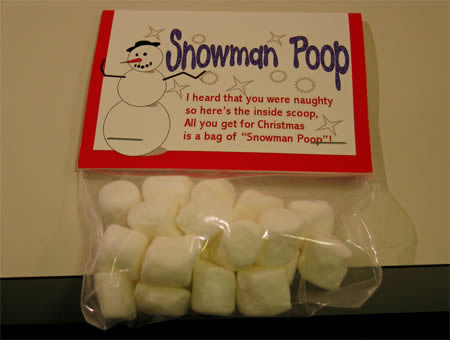 Snowman Poop, the most delicious Christmas gift. Better conserved frozen.
4

Frozen Peanut Butter for Dogs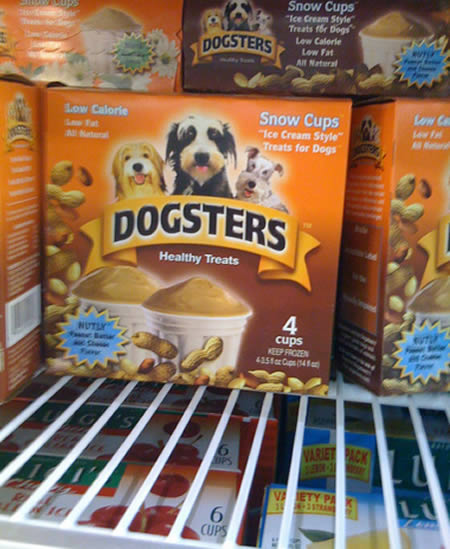 Yeap, dogs like ice cream too. Now you can buy peanut butter and save it in your fridge for special occasions.
5

Frozen Natto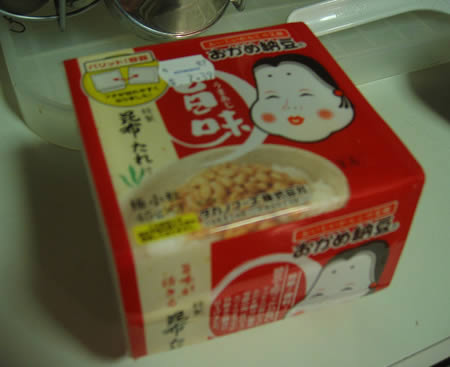 Natto is a weird sticky stinky fermented soybean that the Japanese eat. Now they have a frozen version.
6

Obama Fingers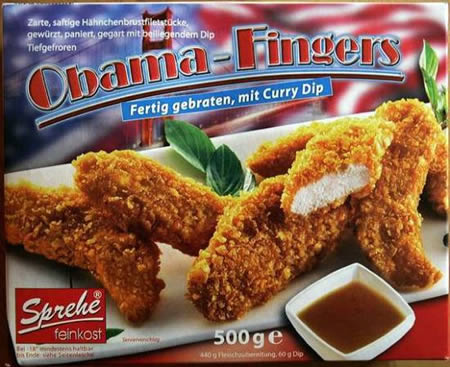 Nothing like cashing in on popular people and trends with a lazy ass product like this. I'd recommend Palin Yukon potatoes as an accompaniment to Obama Fingers.
7

Star Trek Frozen Waffles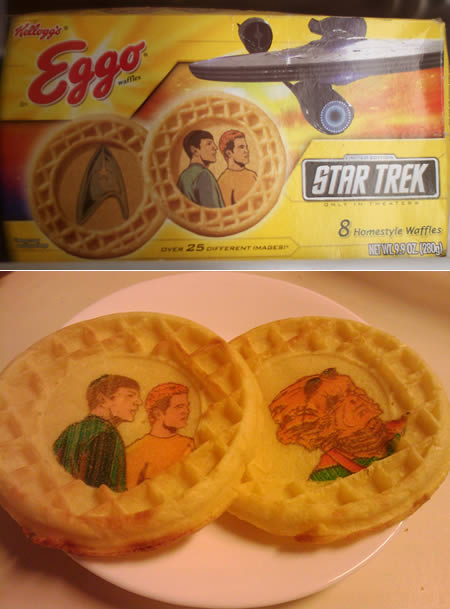 Kellogg's surprised fans with waffles that have edible images on them of Star Trek characters, planets, logos, phrases, and technology. There were more than 25 different waffles available with this limited edition item. The packaging showed the Enterprise and some of the waffles, and includes a Starfleet Delta Shield Game.
8

Frozen Pizza and Cookies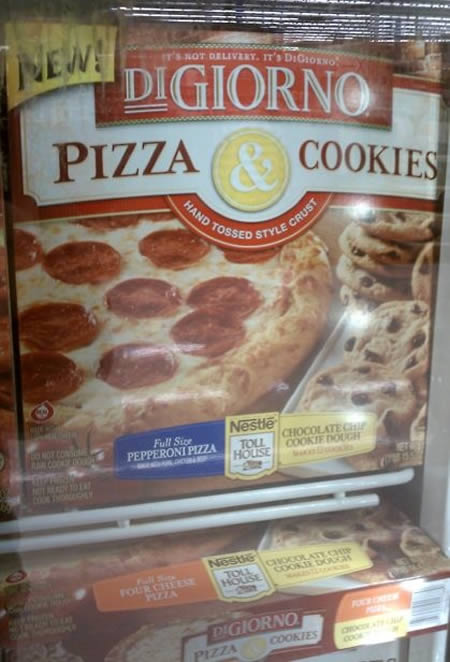 This is a weird combo. DiGiorno frozen pizza and cookies in the same box.
9

Pancake & Sausage on a Stick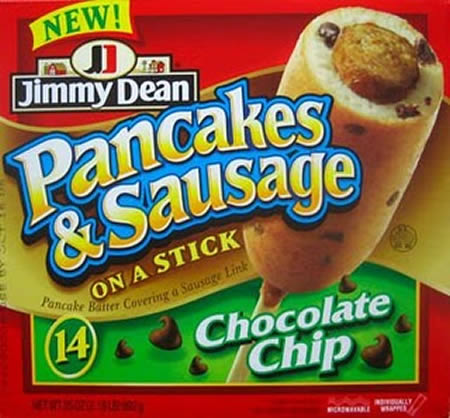 Hung over from your pizza and cookie meal from the night before? Well, start your day right with the laziest concoction ever created. Slouch on your ass and enjoy this artery clogging breakfast monstrosity.
10

Frozen Turkey Dinosaurs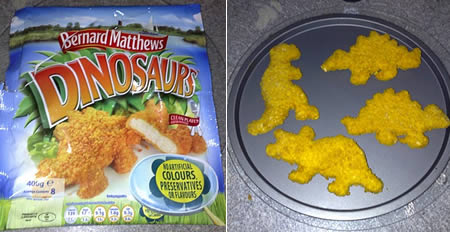 Take a look at these cool Bernard Matthews Turkey Dinosaurs. In theory there is some turkey in there (according to the ingredients, as much as 42%!), much like there's apparently chicken in a Chicken McNugget. You'll see there are only three types of dinosaur available - a generic theropod, a generic ceratopsian and a generic stegosaur.