From caravans to extraordinary mansions, meet ten extreme and luxurious dog houses.
1

Celebrity Brick Estate Dog House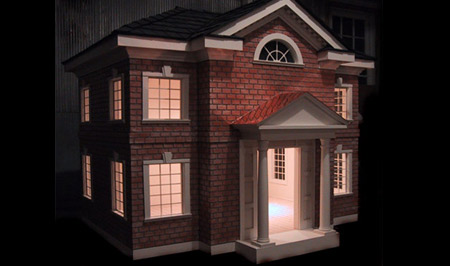 The mastermind behind this upscale doggie abode is craftsman Alan Mowrer, known for creating the most fashionable dog houses in the world. This manor is estimated at $25,000 and boasts running water, lighting, air conditioning and heat! One of the best dog houses we've seen.
2

Celebrity Hacienda Dog House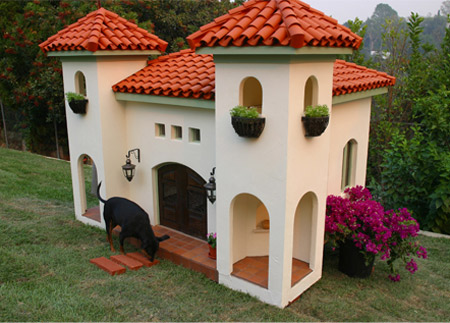 Created by custom doghouse design artists at La Petite Maison, this $30,000 red clay-roofed manse is large enough to accommodate a human and comes complete with terra-cotta floors. Who's the lucky pooch that calls this humble abode home? This casa belongs to the pets of actress/model Rachel Hunter and is a scaled-down version of her California house. Price: $30,000.00.
3

Dog House with a deck and pool
This is a custom-made dog house built having in mind all the minimum details, including real materials, a wooden deck and a bone shaped pool.
4

Magis Dog House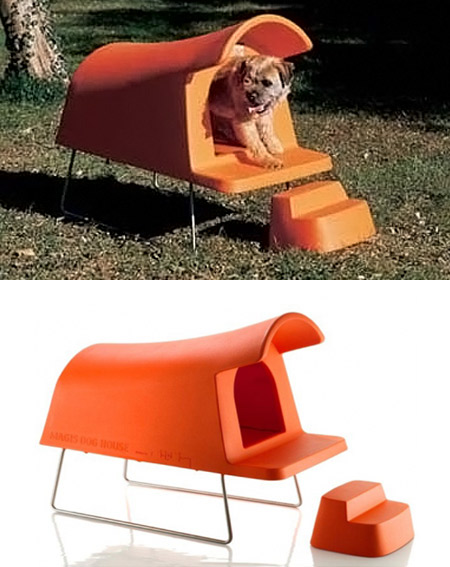 The Magis Dog House is a polyethylene indoor/outdoor dog house that sits on two stylish stainless steel legs, with a small set of steps leading to the door. Polyethylene isn't a comfortable sleeping surface though, so make sure you add a soft bed to ensure your pooch is comfortable. Designer: Michael Young for Magis.
5

Modern Dog House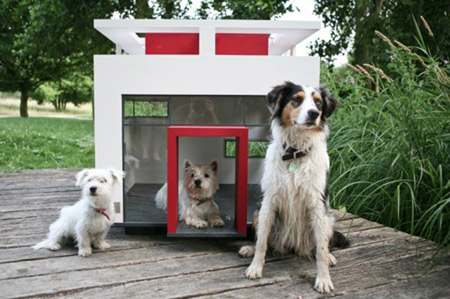 Inspired by Bauhaus architecture, the spacious Cubix dog house is a hand-built contemporary abode for man's best friend. The Cubix dog house is designed and manufactured by the German company Best Friend's Home, and is available in three sizes: small, medium and large. The Cubix dog house sells for $5,800-$6,300 depending on size.
6

Paris Hilton's Dog Mansion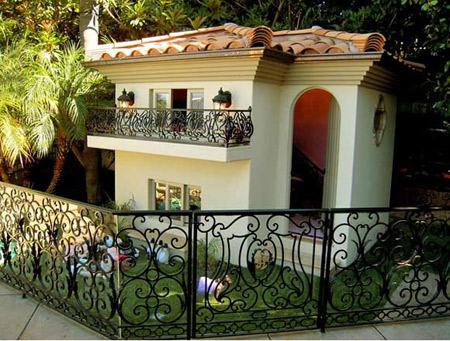 Paris's pinkified pet playhouse has two floors. Downstairs there is a living room and upstairs there is a bedroom and a closet to stash the many outfits she has purchased for her small pets. Hilton's dogs, which bear names like Tinkerbell, Marilyn Monroe, Prince Baby Bear, Harajuku, Dolce and Prada, will feel right at home because the mini-mansion, outfitted by interior decorator Faye Resnick was designed to resemble Hilton's own home in all its pink majesty and includes miniature Philippe Starck furniture, heat, air conditioning and even a black crystal chandelier and black ceiling moldings. The Price? Only $325,000.
7

Luxury Caravan Dog House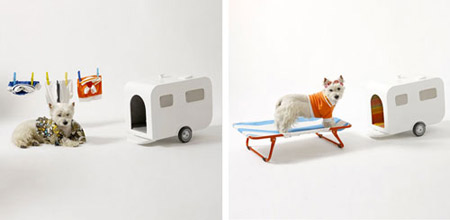 Eccentric Italian designer Marco Morosini enjoys putting his humor and own creative spin on the world as he experiences it. Making a social critique on the ways in which we worship our pets, he created his brilliant and beautiful Dog in a God collection. Genius!
8

Duplex Dog House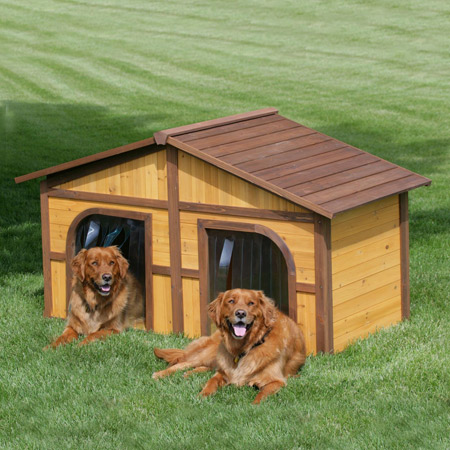 The answer to your dog house prayers has been answered with the duplex wood dog house. Spacious enough for two large dogs or one extra-large dog, this house is not only practical but also affordable. Each duplex house comes with a removable partition to accommodate one or two dogs.
9

Farm Dog House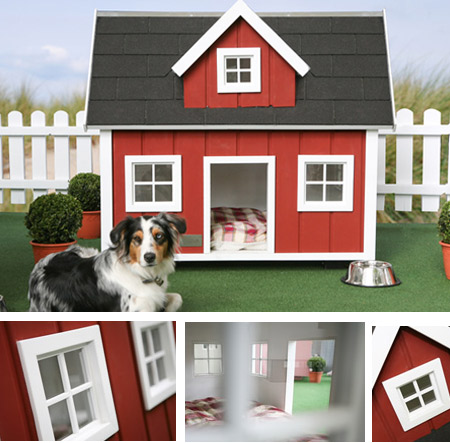 Farm life suits dogs quite well, whether you live on a farm or not. The Hundehaus Farm Dog House gives a sense of farm living to the pup in your family, with traditional red outer walls, a shingled roof and small, paned glass windows. Inside, your dog can rest comfortably on a flannel dog bed, looking out at its pasture when not counting sheep within.
10

Dog is a God by Marco Morosini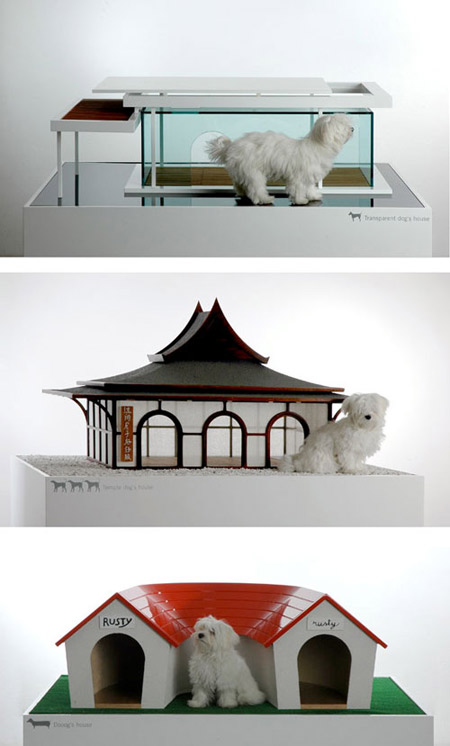 The Transparent Dog House (top) comes complete with its own carport; the Temple Dog House (middle) has three separate entrances; and the Dog House (bottom) was especially designed for dachshunds. These models were also designed by Marco Morosini.