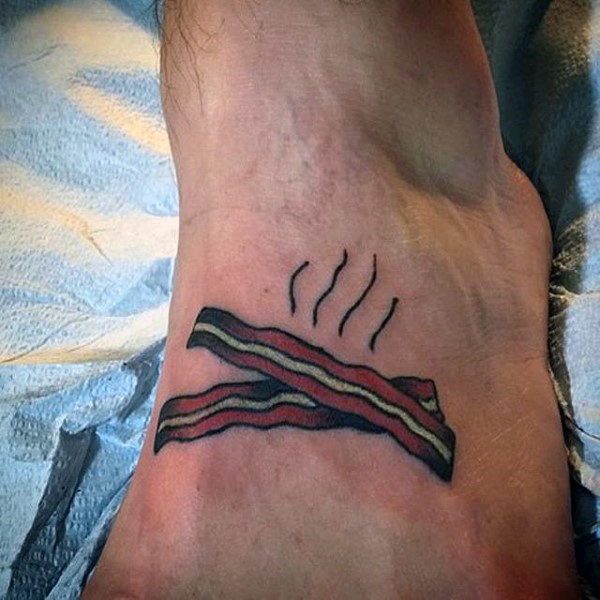 Love bacon, hate to wash my feet.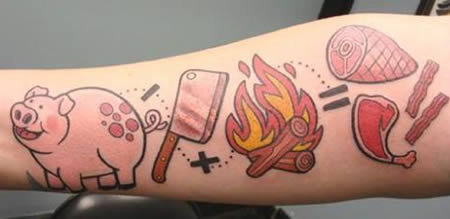 Pig equation by Rich Marafioti at Family Tattoo in Chicago, IL.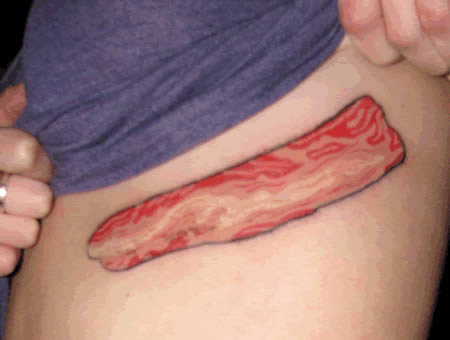 Zollman, an intern at Spin Magazine, went raw with a piece of uncooked bacon on her upper rib area.
Bacon double cheeseburger tattoo.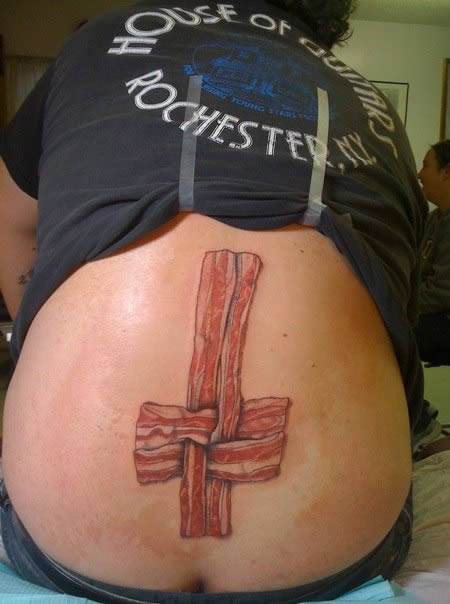 That's a hell of a big tramp stamp.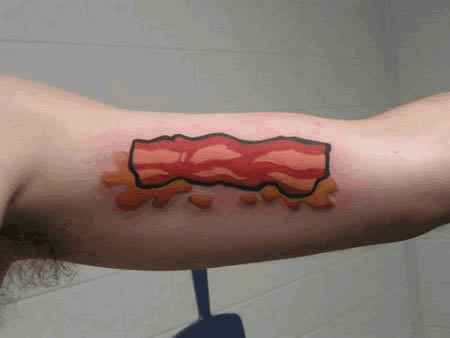 Please someone handle some scissors to this guy, I can't concentrate on his tattoo.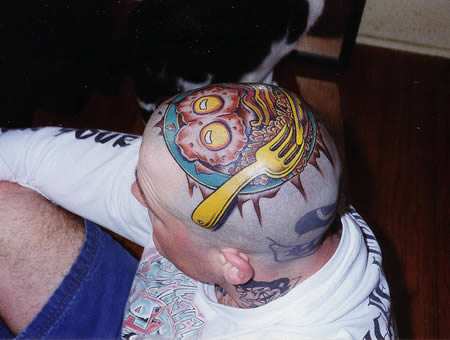 This guy doesn't only love bacon; but he also likes the whole breakfast thing.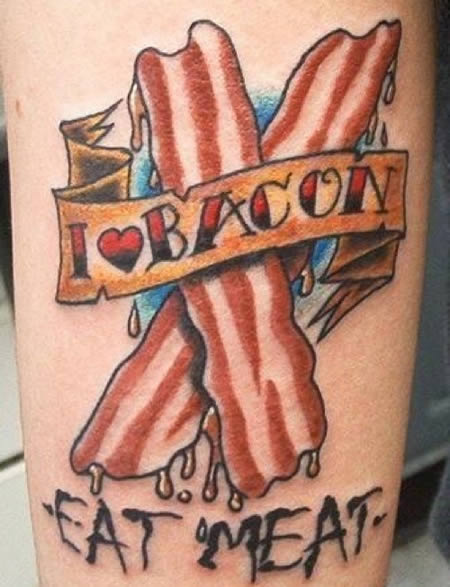 This tattoo needs to be drained on a paper towel.