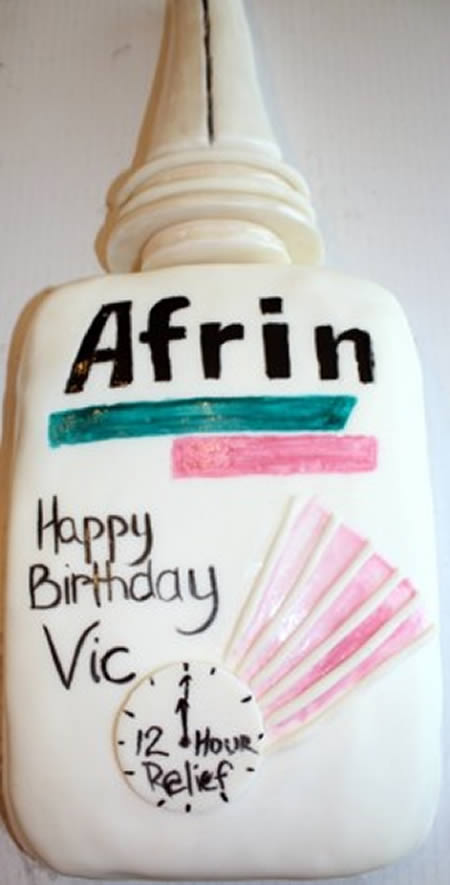 This guy's girlfriend has a love affair with Afrin Nose Spray, let's just say they're stuck like glue. So he thought it would be funny to present her with one giant Afrin shaped cake…for the ultimate relief!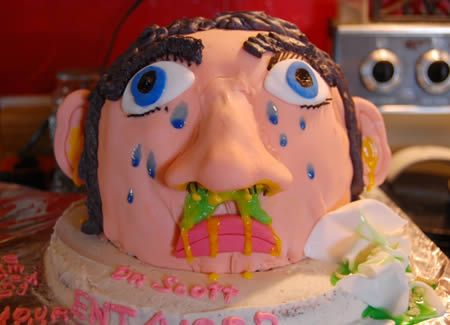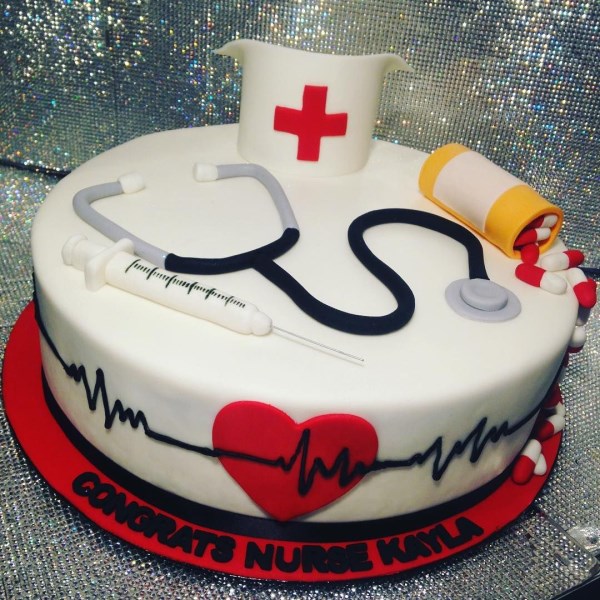 The coolest and most detailed nurse cake ever!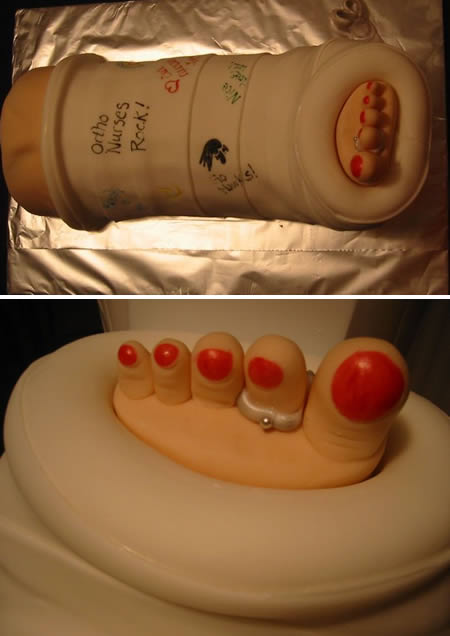 Celebrating Nurse's Day at the orthopedic department.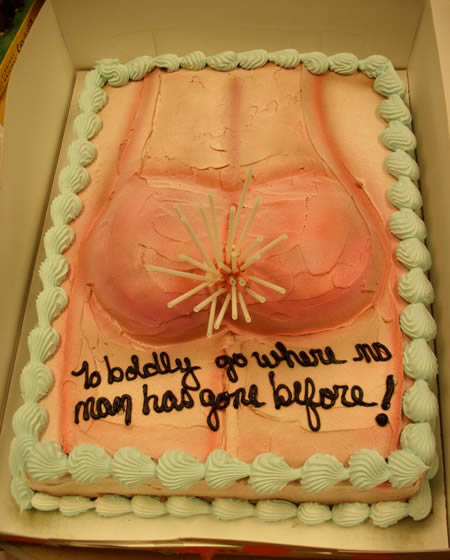 American nurses like their cakes bottom heavy.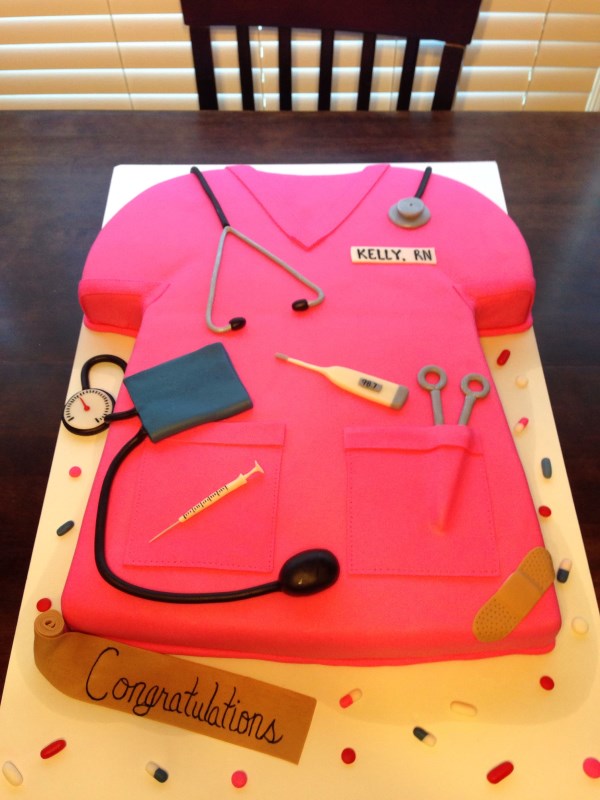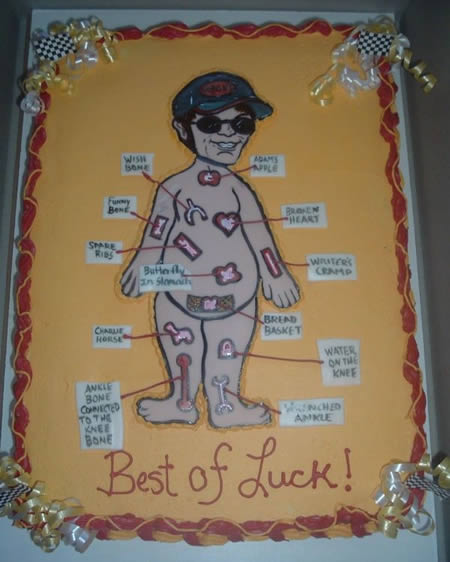 This was for a nurse's retirement and they wanted Jeff Gordon to tie in it, so he is the patient!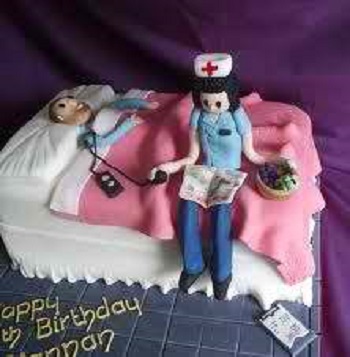 Naughty 'Get Well Soon' cake.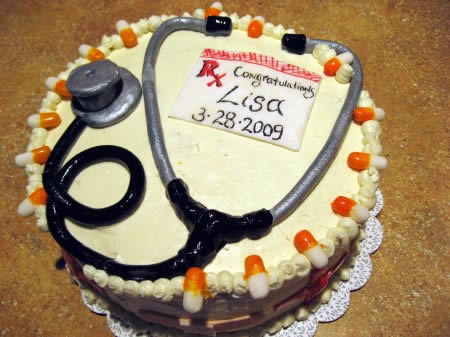 This cake was created for a girl who recently passed her nursing exam. The nurse's cake is decorated with several "nurse related" items. The stethoscope, the pill capsules and the bandages are made out of gum paste.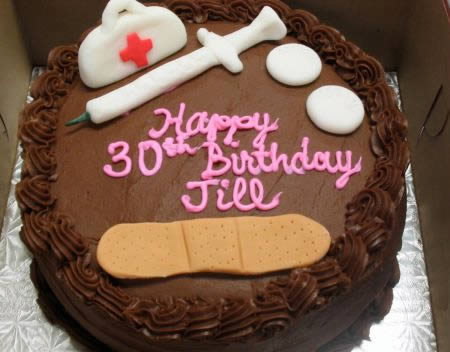 "Death by Chocolate" (chocolate cake with chocolate buttercream – this was made for a Nurse's birthday with fondant toppers to suit the theme).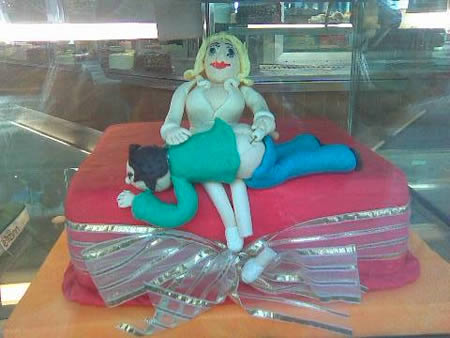 Not a very good cake if you are afraid of needles.