1

Naki Sumo: the Baby Crying Festival (Tokyo, Japan)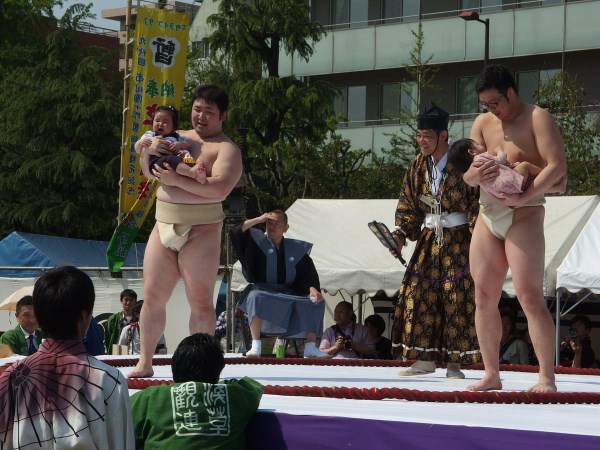 No mother likes it when her toddler starts crying, but at the Naki Sumo baby crying contest, wailing is actually encouraged.
Held every year, at the Sensoji Temple, in Tokyo, the baby crying festival is a 400-year-old tradition, believed to keep rug-rats in good health. Amateur sumo wrestlers hold the babies high in the air, and try to scare them into crying, while a sumo referee judges the match. The toddler who cries longest and loudest is considered the winner.
Japanese parents bring the babies to the contest, of their own free will, and truly believe the sumo induced crying keeps their children in good health, and wards off evil spirits. This year, 80 babies, all under one year old, participated in Naki Sumo.

2

Kanamara Matsuri: the Festival of the Steel Phallus (Kawasaki, Japan)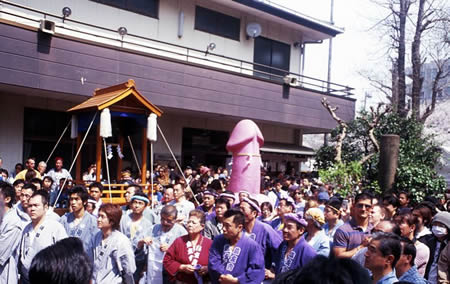 The Kanamara Matsuri (Festival of the Steel Phallus) is an annual Shinto fertility festival held in Kawasaki, Japan. The penis forms the central theme of the event that is reflected everywhere—in illustrations, candy, carved vegetables, decorations, and a mikoshi parade.
The festival is centered around a local penis-venerating shrine once popular among prostitutes who wished to pray for protection against sexually transmitted diseases. It is said that there are divine protections also in business prosperity and clan's prosperity, easy delivery, marriage, and married couple harmony. Today, the festival has become somewhat of a tourist attraction and is used to raise money for HIV research.
3

Rapa das Bestas: the Horse Wrestling Festival (Galicia, Spain)
An ancient festival in Galicia, Spain, the Rapa das bestas is an old practice of 'Taming the Beasts' and is thought to date back to the Bronze Age. Men and women alike would wrestle the untamed horses to the ground with their hands and arms to cut their manes and tails. It's a noble tradition where man pits his strength against a beast without ropes or weapons and only using his bare hands and courage. This Spanish fiesta goes on for three days of which after the horses are sent up to the hillside again and it does not involve cruelty and death.
4

Ivrea Carnival: the Orange Throwing Festival (Turin, Italy)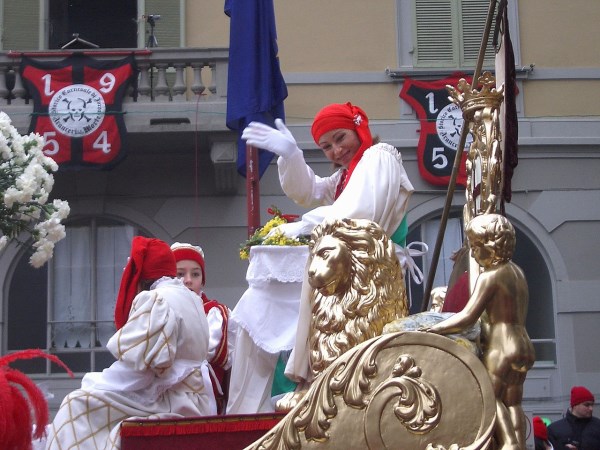 The carnival of Ivrea is one of Italy's most spectacular festivals thanks to one enterprising ingredient - the Battle of the Oranges. The origin of the madness goes back to a legendary people's revolt against Count Ranieri of Biandrate and is based on liberty and freedom of expression. Three days of build up and officially sanctioned violence are 'organised' when the squares and piazze are turned into battle grounds between 9 competing teams and 3,000 people.
5

Testicle Festival: eating bull's testicles (Montana, USA)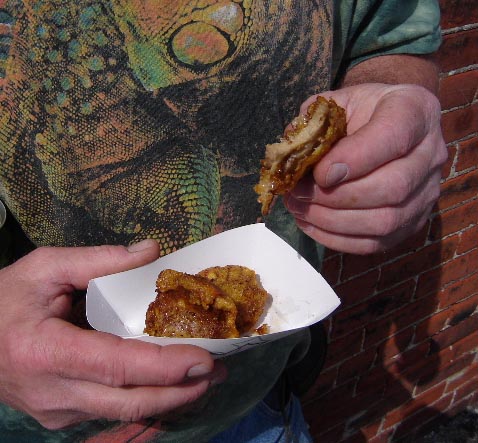 Every autumn, Montana throws the world's largest testicle festival where 15,000 gonad appreciators gather. Cow's balls, also known as 'Rocky Mountain Oysters' are breaded, marinated in beer and deep fried. Testicle Festival is not a family affair; all attendees must be 21 years of age, and be warned, testicles of cows are not the only balls that go on display.
6

Moose Dropping Festival: dropping 1,000 moose nuggets from a hot-air balloon onto the crowd below (Alaska, USA)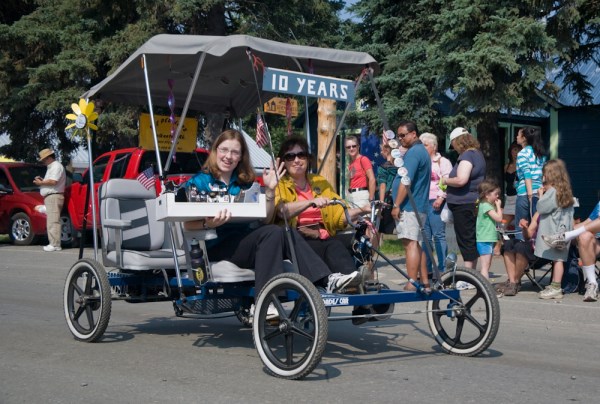 Celebrating Alaska State's official animal, every year this small subarctic town hauls numbered moose poop up into the air from a balloon and then drops it. If your piece of poop lands closest to the target you can win a prize of up to $1,000. There's also live music, sports and jewellery made from moose dung. If you go, watch where you tread!
7

Boryeong Festival: Summer's Mud Party (Boryeong, South Korea)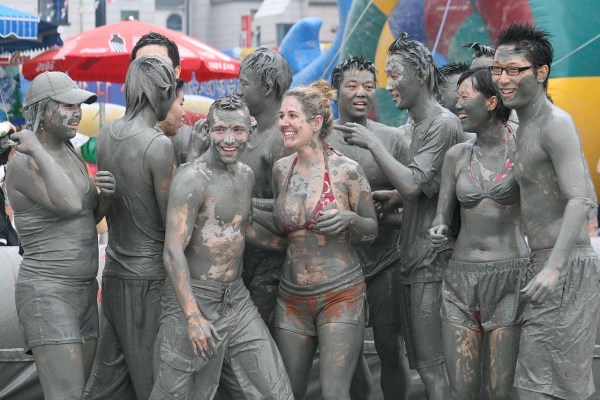 The Boryeong Mud Festival is an annual festival which takes place during the summer in Boryeong, South Korea. The first Mud Festival was staged in 1998 and by 2006, the festival attracted 1.5 million visitors to Boryeong.
Some of the final weekend participants are foreign tourists, and especially American GIs, but most of the participants during the week are Koreans, attracted by clever marketing by the town; the mud is dug up near Boryeong, trucked to the Daecheon beach area, and dumped at a 'Mud Experience Land'.
8

Christians VS. Moors Festival: a re-enactment of the battle between Moors and Christians (Valencia, Spain)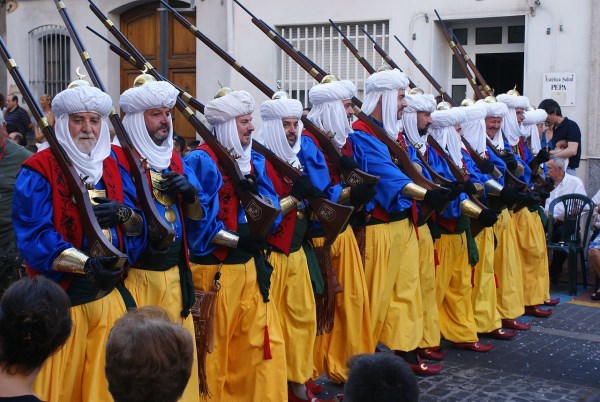 A re-enactment of Moors invading Alcoy and later getting defeated again by the Christians, the Christians VS. Moors Festival is a 3 day, 24-hour spectacle that takes place in the beautiful mountain city of Alcoy on the 22nd, 23rd and 24th of April.
With beautiful ornate costumes that manage to look both hundreds of years old and sparkling new, thousands of marchers transform the streets of Alcoy's magnificent old city into a gigantic party, and on the 24th, the city sees recreations of the infamous battles between its historical masters.
9

Argungu Fishing Festival: pulling the biggest fish out of the river with your bare hands (Nigeria)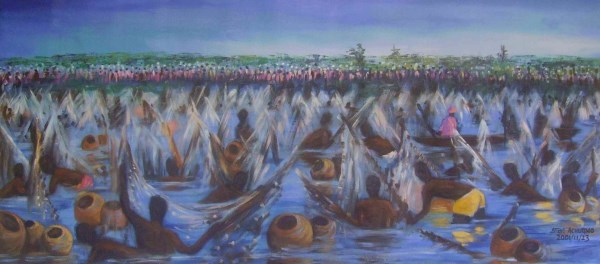 The town of Argungu in Nigeria's northwestern Kebbi province would be just another sleepy fishing village if it weren't for one spectacular annual event – the Argungu International Fishing Festival or AIFF. Here, men can be real men by pulling the biggest fish out of the river with their bare hands, proving to the watching ladies that they, in fact, are the best catch.
The four-day cultural festival traditionally starts on a Wednesday in February or March and ends on a Saturday with the big fishing competition. The event has become so famous that visitors arrive up to a month in advance to soak up all the pre-festival excitement.
The winner can not only be sure of his fellow competitors' envy but also grand prizes like a car and travel packages. So sought-after is this honour that some want to win by any means: The 2008 winner had to be stripped of his title and was thrown in jail after some competitors proved that he cheated by presenting a fish that had previously been caught in a much bigger river, probably the Niger. Investigation of the gills also showed that the fish had long been dead.
10

Cheung Chau Bun Festival: scrambling up a tower and plucking off plastic buns (Hong Kong, China)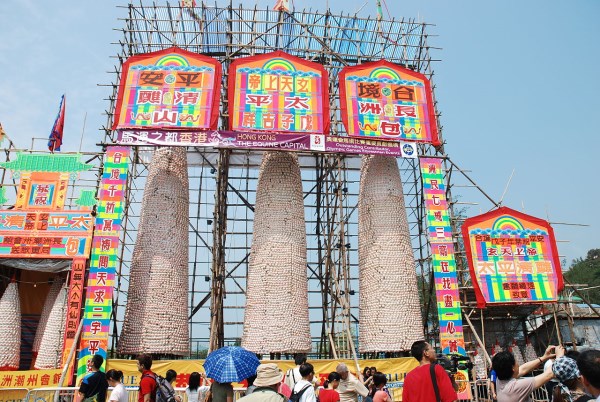 The Cheung Chau Bun Festival is one of Hong Kong's wackiest and best. Set on the small island of Cheung Chau, each year thousands of tourists descend on the island's lone village to watch hundreds of men scramble up the side of a 60ft 'bun tower' and pluck off plastic buns. The basic idea of it is to pull off more buns than your competitors, until all of the buns have been pulled off. Although toned down somewhat in recent years, the competition is still frenetic and at times violent.
The Cheung Chau Bun festival is said to have its origins in scaring away evil spirits, how or why nobody seems to remember, but the event continues.