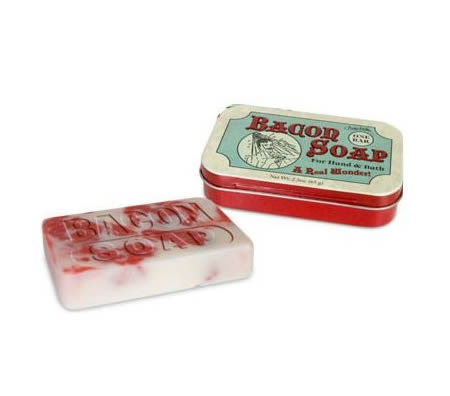 It's a sunny Sunday morning and you wake to the sweet smell of bacon wafting from the... bathroom? That's right, with this Bacon Soap ($9.18) you can have the enticing aroma of frying bacon in a bar of soap!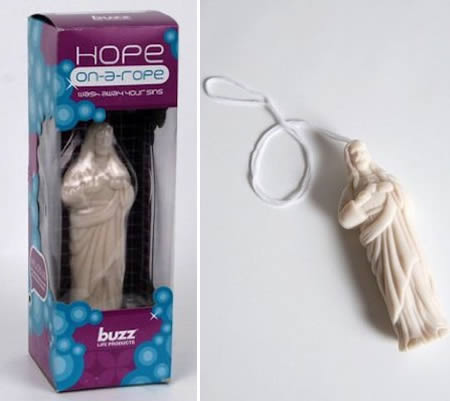 Wash away your sins with the Hope Soap on a Rope ($14.95)! Only good clean living will get you to heaven, so lather up and cleanse your body and soul. Amen.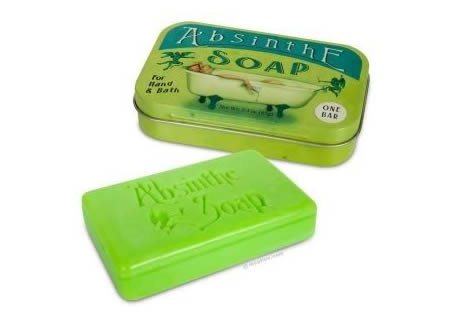 Since most people can't afford to fill their bathtub with absinthe for an invigorating soak, you could use this alternative way to aromatize your skin with the sweet scent of absinthe. Each green bar of the Absinthe Soap ($8.16) comes in a fancy 3-3/4" x 2-3/8" x 7/8" tin. Preferred by green fairies since 1889.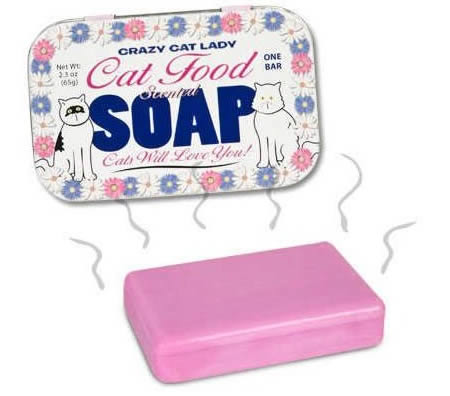 Bathing with this Cat Food Scented Soap ($7.36) will ensure that you are constantly in the company of cats. Perfect for crazy cat ladies and other feline enthusiasts!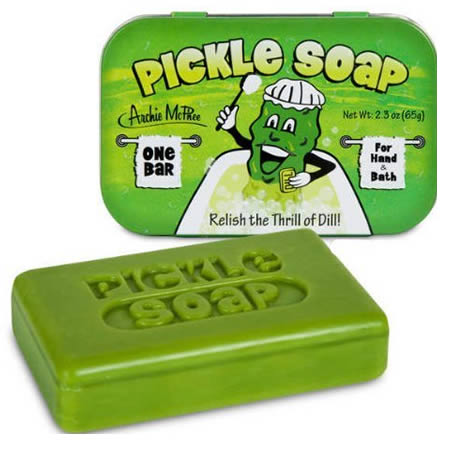 A long soak in the tub with this Pickle Soap ($8.72) will have you feeling as fresh as a dill pickle!
You dress like an Ad Exec but during lunch run out to the woods and put a bullet in some animals head for dinner. This Tough Guy Soap ($9.99) is for you. A slice of manly heaven. Original Tough Guy Scent with wild thyme and scrubby jojoba, 5.5 oz./155 g.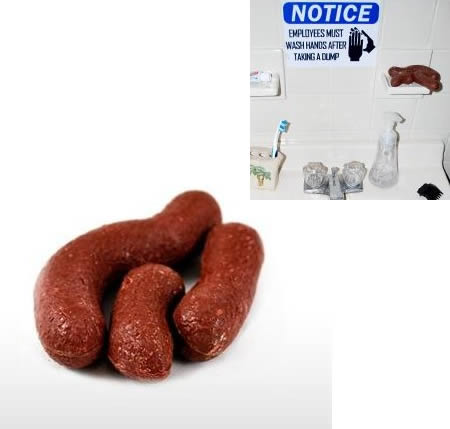 Is that a floater in the bathtub? Nope, it's a Strawberry Scented Soap Poop ($5.95)! Gotcha No 2 soap looks like dog doo but is actually high quality, strawberry scented soap! That's right, it's actual soap that looks like poop! Have a potty mouth in your family? Wash it out with this soap! You can even leave it on the carpet for a funny prank. Gotcha No 2 Soap is good, clean fun!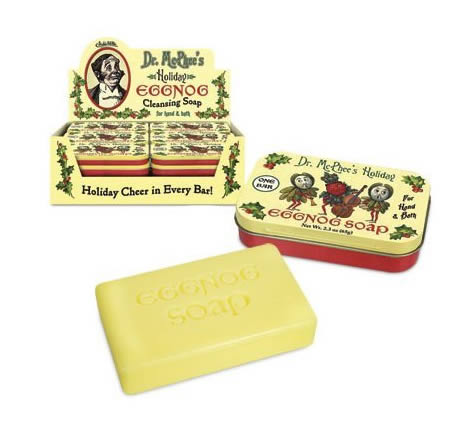 The man tried to keep eggnog down. He tried to pigeonhole it as a "holiday beverage." But eggnog could not be contained! It has cast aside those artificial limitations and emerged as an aromatic cleaning agent for both hands and body. Keep a bar of this Eggnog Soap ($4.48) in your bathroom year-round for those times when you could use a little holly jolly good cheer.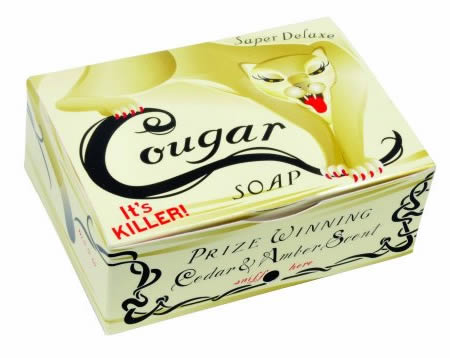 Meet the Cougar Soap ($9.99), for females on top of their game...who stay on top of their game... who were old enough to be their games mother. Who eat their game... slowly... for fun...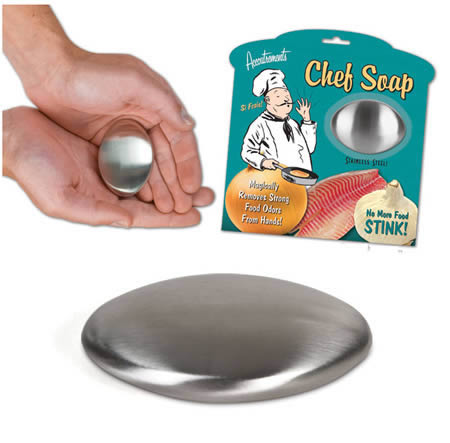 The candles are lit, the table is set, the food is prepared and your hands smell like raw garlic, onions and fish. Vigorous scrubbing with hand soap won't help, so how can you possibly remove that pungent food odor before the doorbell rings? The answer comes in the form of this Stainless Steel Magic Chef Soap ($4.70). Don't ask us how, but rubbing your hands on this disk under a stream of water washes away any unwanted aromas and leaves your hands smelling like, well, hands. Best of all, you only need to buy one since they last forever!