1

The Baptist minister who crawled 1,600 miles to the White House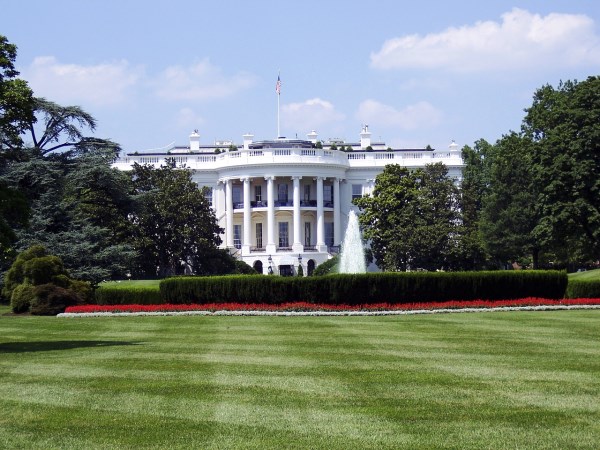 In 1978, a 39 year old Baptist minister Hans Mullikin arrived at the White House after crawling 1,600 miles from Marshall, Texas. His legs were wrapped in furs and sheathed in thin galvanized steel; one of his wheels on his armrests was smaller than the other to compensate for road-grade. On the 22nd of November, 1978 he ended his two and a half year crawl only to hear from an aide that President Carter was too busy to see him. "I just wanted to show America that we need to get on our knees and repent," Mullikin told reporters. "This is something I had in my heart and wanted to do for my country."
2

The Australian man who circumnavigated the globe with an amphibious vehicle
Ben Carlin, an Australian, took the challenge to circumnavigate the world in a modified amphibious jeep. He set out with his wife Elinore as first mate in 1950. His wife eventually came to her senses and left the expedition somewhere in India at about 3/4 of the journey but Ben continued with other mates finally completing the voyage in 1958. The trip began and ended in Montreal, Canada. It took 8 years, covering 62,000 km on land and 17,000 km on sea.
3

The man who completed 4,115 km pushing a wheelbarrow to raise money for cancer research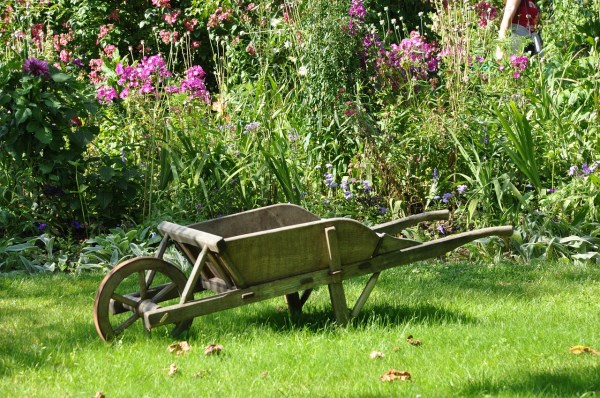 David Baird completed his Herculean 112-day journey pushing a wheelbarrow across Australia (that's 4,115 km or 2,557 miles on foot). He did this to raise money for breast and prostate cancer research. The fit looking 65-year-old said he was feeling 'amazingly good', considering he had traveled a massive 4,115km on foot. He ran the equivalent of one hundred full marathons in just 112 days. Taking in about 70 towns along the way, Mr Baird said he pushed the wheelbarrow for between 10 and 12 hours a day. While he never had any doubts he wouldn't complete his journey, he admitted each day "was hard". During the charity run well-wishers threw more than £9,145 ($20,000) into the barrow.
4

The man who literally ran around the entire globe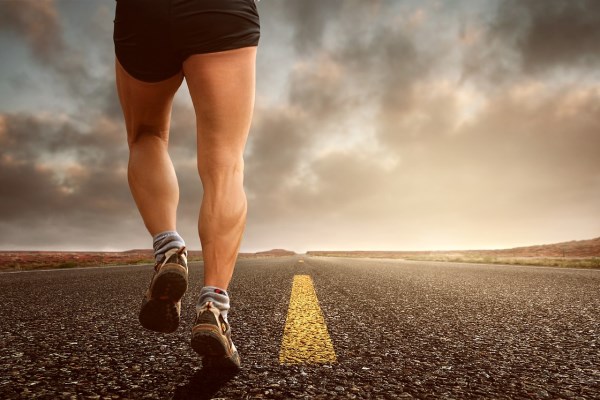 British runner Robert Garside, also known as The Runningman, is credited by Guinness World Records as the first person to run around the world. Garside began his record-setting run after several aborted attempts leaving Cape Town, South Africa, and London, England. Garside set off from New Delhi, India, on October 20, 1997, completing his run at the same point on 13 June, 2003. Garside's run has been questioned by other runners and by the press. Due to the inherent difficulties certifying such accounts, Guinness World Records spent several years evaluating evidence before declaring it authentic.
During his run, he updated his online website, wwww.runningman.org, with a portable computer, describing an arduous journey complicated by human and natural hurdles that included physical attacks and imprisonment as well as grueling climate extremes. He also met with considerable assistance, as he was offered lodgings around the globe in such diverse settings as five-star hotels and private homes to prison cells and police stations. In addition to corporate sponsorship of £50,000, he indicated he received £120,000 in donations from individuals. Along the way, Garside also found love, meeting girlfriend Endrina Perez in Venezuela.
It took him 2,062 days to cover 30,000 miles (48,000 km) across 29 countries and 6 continents. He used 50 pairs of trainers.
5

The student who did a 3,000 mile walk from Beijing to Germany and made a short film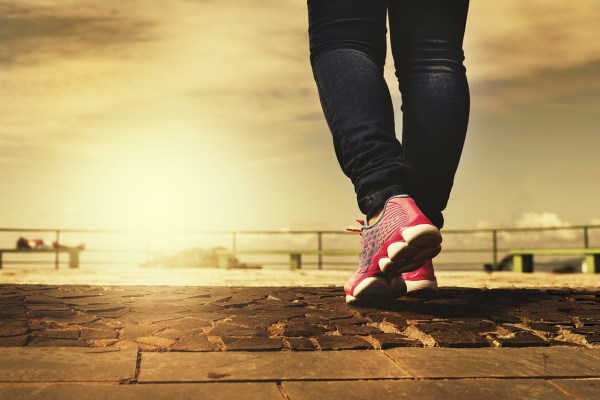 Christoph Rehage's birthday present to himself in November 2007 was to go for a long walk. The plan was to walk from Beijing, China — where Rehage was a student — to his home in Bad Nenndorf, Germany. An amazing proposition, when you consider the vastness of China.
Along the way, he photographed himself. We've all seen those "picture a day" time-lapse videos. But the five-minute version of Rehage's epic walkabout, eventually covering over 4,000 kilometers, is in a league of its own. We see a young, clean shaven man being changed by his adventure. There's obvious physical hardship: snow and the blazing sands of the Gobi desert, long, empty highways, and the pain of endless plodding. His hair and beard grow wild. People come and go; places spin behind him. Rehage finds love — and maybe heartbreak, too.
After a year, Rehage decided to stop walking and return to school.
6

The 16-year-old girl who is about to finish a round-the-world voyage by herself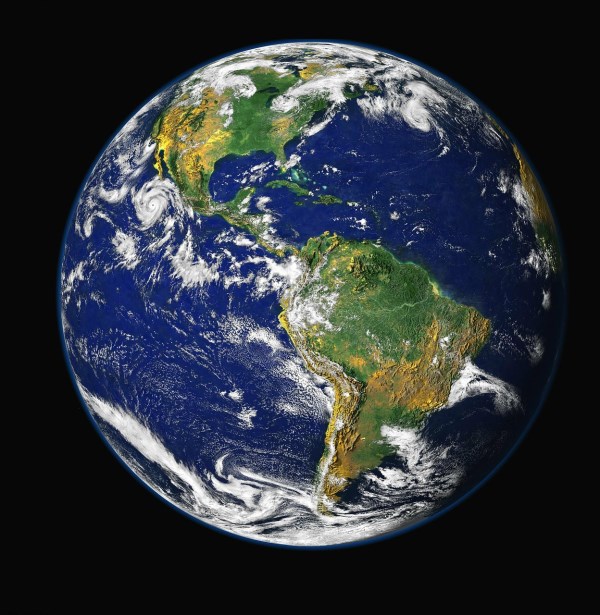 16-year-old Jessica Watson is getting closer and closer to the end of her 7-month circumnavigation, a voyage that will make her - for a little while anyway - the youngest ever non-stop unassisted circumnavigator. Born and bred on the Sunshine Coast of Queensland, Jessica is due to arrive into Sydney around the 9th May to a hero's welcome and a fortune in the rights to her story. The Rupert Murdoch Empire has already purchased the rights to her and her family for an undisclosed sum.
The gutsy teenager is still in waters below the Great Australian Bight, approaching the border between West Australia and South Australia, but has dug deeper southwards, aiming for her rounding of the southern tip of Tasmania. Jessica, who was just 12 when she told her parents she wanted to sail solo round the world, left Sydney on October 18, 2009.
7

The man who walked 13,000 km backwards from California, US to Turkey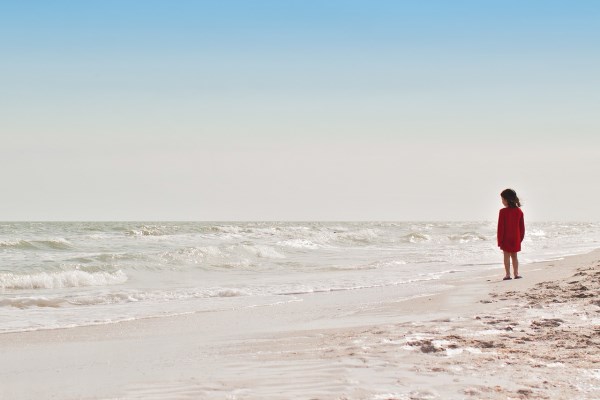 Plennie L. Wingo (January 24, 1895 – October 2, 1993) walked backwards from Santa Monica, California, to Istanbul, Turkey (about 13,000 km/8,000 miles) from April 15, 1931 to October 24, 1932 at the age of 36. He documented his voyage in the book Around the world backwards.
To do so, he wore periscopic eyeglasses, fastened over his ears like regular spectacles, which enabled him to see where he was walking. He walked an average of about 20 miles per day.
8

The man who walked 1,830 miles on stilts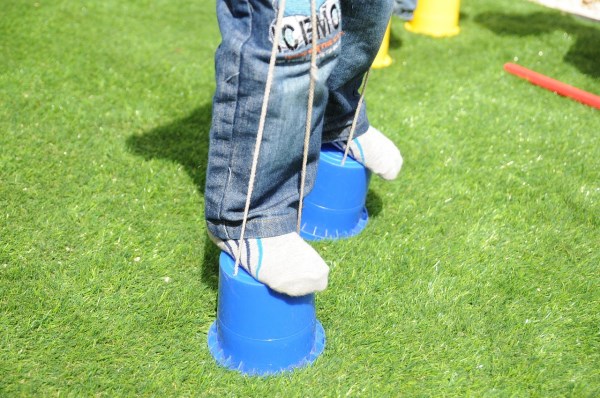 In 1891 Sylvain Dornon, the stilt walker of Landes, stilt walked from Paris to Moscow via Vilno (1,830 miles) in either 50 stages (36.6 miles a day) or 58 days (31.55 miles a day). He started his journey on the 12th of March 1891. Although this long journey upon stilts constituted a genuine curiosity, not only to the Russians, to whom this sort of locomotion was unknown, but also to many Frenchmen, walking on stilts, was, in fact, common before the 1870s in certain parts of France.
9

The man who traveled for 12 years from Africa to Greenland to find a place snake free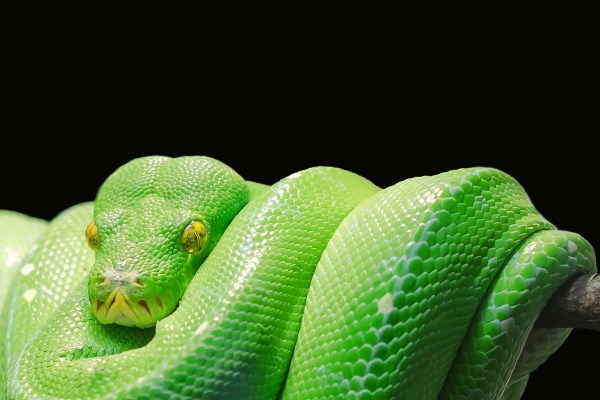 Tété-Michel Kpomassie was born in 1941, in Togo. When he was a young man, he was in the jungle when he was surprised by a python, and fell to the ground. His father believed that his resulting illness could only be cured by consulting the priestess of the python cult, deep in the forest, and so he was taken, through one long night, into the heart of the snake-infested cult. The cure worked, but the priestess required a payment. Kpomassie must become initiated into the snake cult and live for the next seven years in the jungle, among the snakes.
It was at this time, recovering from his illness and waiting to be taken back to the jungle, that Kpomassie found a children's book about Greenland. Not only did this strange country have no snakes, but it had no trees in which they might hide. He fell immediately in love with the country and ran away from home, with the sole idea of somehow reaching Greenland.
For the next twelve years he traveled, refusing to stay in one place more than six months, and worked his way through the countries of West Africa, into Europe, and finally, in the mid-1960s, found a boat to Greenland. All the while, he taught himself languages through correspondence courses and made an endless number of friends through his skills as a story-teller and natural charm. The story of his adventures in Greenland can be found in his book, published in France in 1977, An African in Greenland.
10

The man who went on a cross country walk over the US to lose weight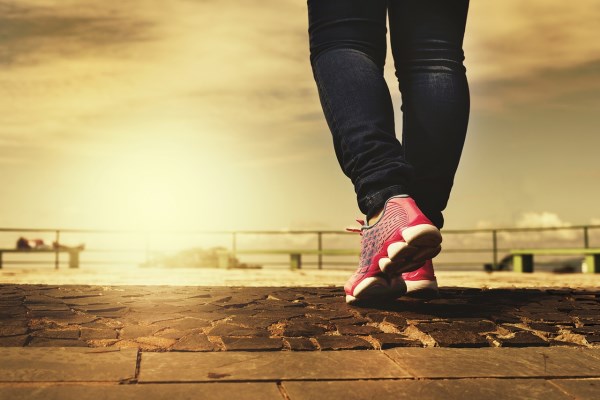 Steve Vaught undertook an incredible challenge beginning in 2005 - to walk across the US. He began the 3,000-mile trek from his Oceanside, Calif. home to Manhattan on April 10, 2005, when he weighed 410 pounds and was suffering severe depression after accidentally killing two pedestrians while driving 15 years ago.
Quite apart from attracting his fair share of media attention, he managed to shed over 100 lb in the process. But Vaught's journey was not without controversy. Questions were raised by both the media and fans as to whether Vaught caught rides and did not in fact walk every mile. Vaught was also still morbidly obese upon completion of his journey. In his defense he claims "You can't cheat. There is no possible way to cheat. It was my journey (…) I didn't care about where I was at and where I was going. I don't care if it was 2,800 or 1,500 miles. . . . It's about where your head is."