1

Wooden USB Oooms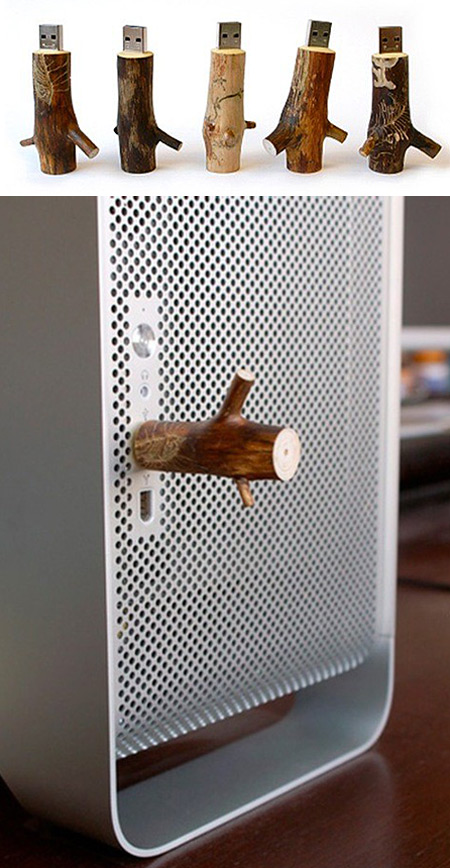 These sticks from OOOMS are made to stand out from their natural environment of computers and offices. The sticks are picked from the woods and are individually selected for their natural beauty, and then professionally handmade into unique and personal USB memory sticks.
2

USB Flash Drive Fingers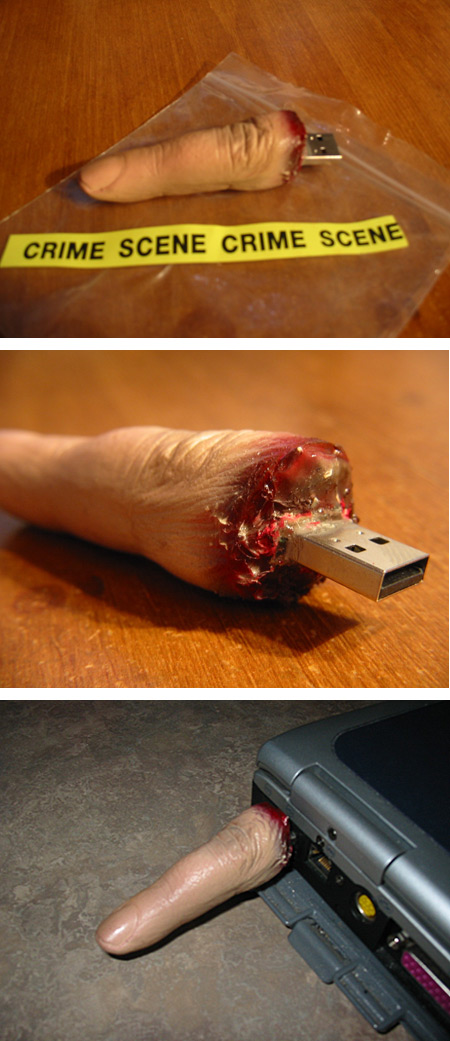 USB Flash Drive Fingers are both cool and creepy. These things are very realistic in appearance and feel. They even have finger prints. Now, you can finally give that geek in your life "The Finger".
3

Gold with Diamond USB Flash Drive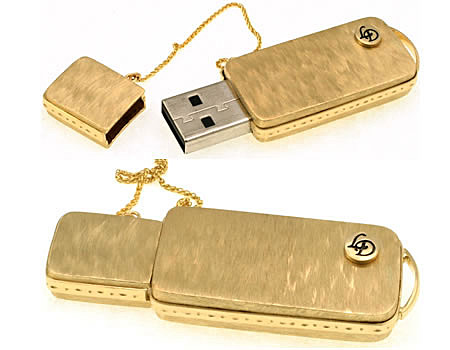 U3 Israeli Jewellery shop have brought out a limited edition of its handmade solid gold 14k USB Flash drive, which is touted to be the most expensive USB Flash drive on the planet. In addition to the gold, this dazzling Flash drive also has some glittering diamonds on it. Bling aside, this 4GB drive comes with U3 platform along with its apps. An amber LED underneath the drive glows magnificently through the diamonds covering it. The price is $2,000.
4

Sushi USB Flash Drives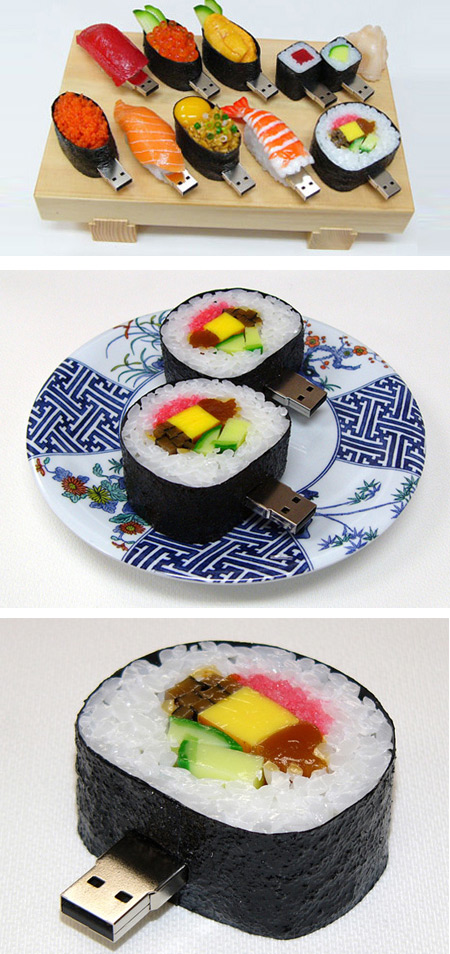 5

Japanese Lightsaber USB Thumbdrive

These drives look like stubby Star Wars lightsabers. Pop off the cap, jack them into your USB port and they glow with the power of the force! (or electricity and some LEDs) Choose from Luke Skywalker or Darth Vader. Both are fully licensed Lucasfilm collectables imported from Japan. Price: $ 19.99.
6

Wooden Clamp USB Flash Stick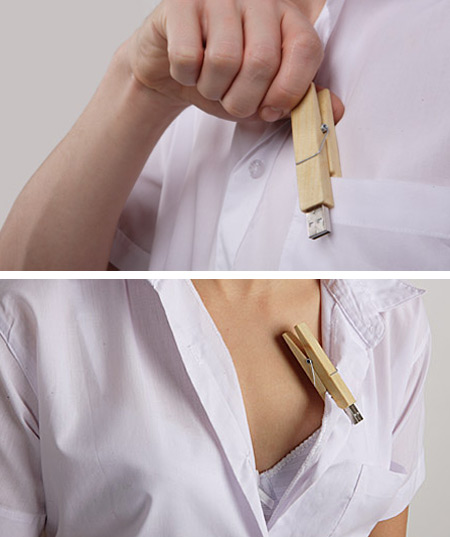 This is an USB flash drive in the form of typical wooden clamp. It can be easily fastened to clothes, thus forming an amusing decoration both for women and men. This item combines both tradition and modernity and such combination was an important consideration during design phase.
7

Budweiser USB Flash Drive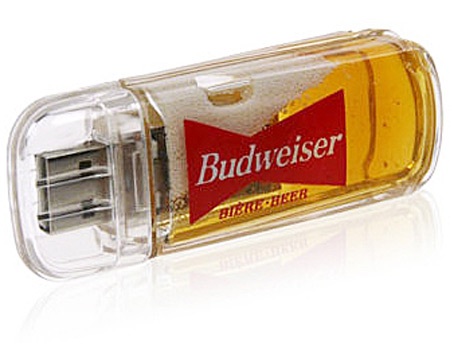 Whilst the amount of beer inside this Budweiser USB flash drive won't exactly get you merry, it is a novel idea. Now, if they had filled it with whisky or some other more potent alcohol it might be worth getting, but as it stands it's just another fun USB flash drive.
8

Lego USB Stick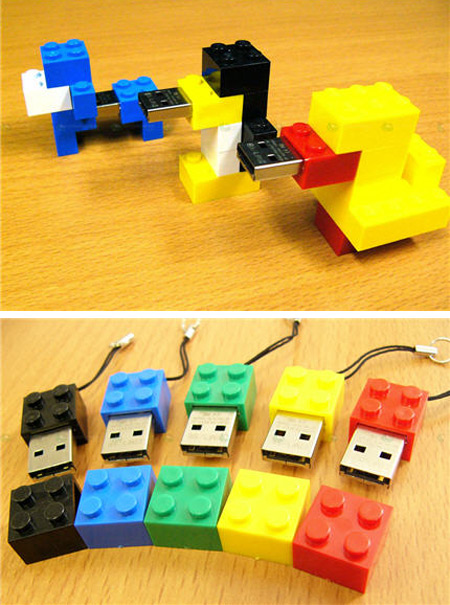 9

Lipstick USB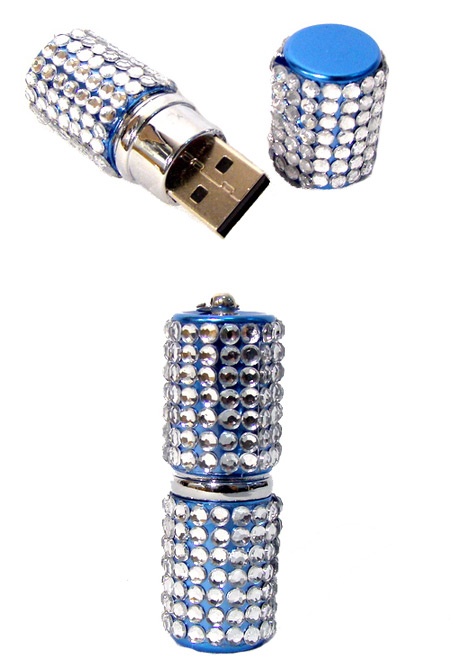 This lipstick-shaped flash drive features the plug-and-play capability. It requires no driver. Besides the eye-catching look, there is a lot to like about this thumbdrive, including the portability, high-speed data transmission, the support for encryption. In addition, the unit is antimagnetic, shockproof, dampproof, heat and cold resistant in light of the ABS exterior.
10

Kyoto CatBar USB Drive

Kyoto CatBar is a handmade USB Cat Memory, made of Genuine Chirimen material (a traditional Japanese heavy crepe cloth for kimono).
11

USB Grenade Flash Drive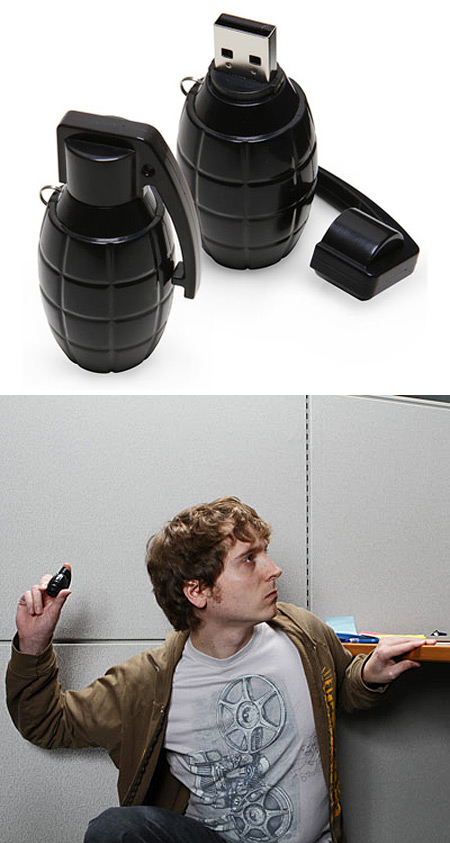 The USB Grenade Flash Drive is a fun gadget that is designed to look like a grenade although no explosions are going to happen with this one. It functions like any other USB flash drive in that you pull the top off it, stick it in your PC or Mac and transfer a bunch of files to it.
12

Donut Flash Drives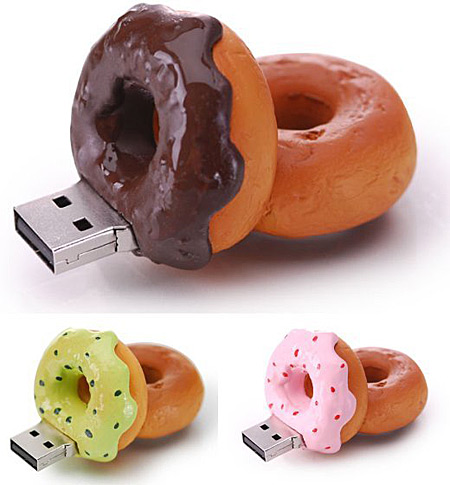 What better way to get your day going than with little chocolate donuts? This USB flash drives that happen to look like Homer's favorite high-carb treat. In addition to the traditional chocolate frosting, they're also available in strawberry and some weird green shade too (moldy donut?) ($25.01)