1

Goats in Trees Calendar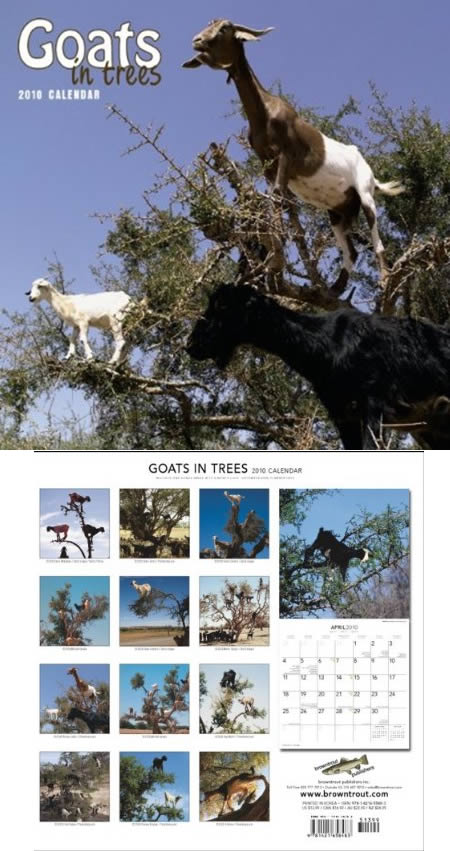 Goats up trees? Really? Yes, really, goats can climb trees. It's one of their special powers, besides ramming and bleating loudly. This calendar presents 12 months of them. Buy it here ($12.59)
2

Nuns Having Fun Calendar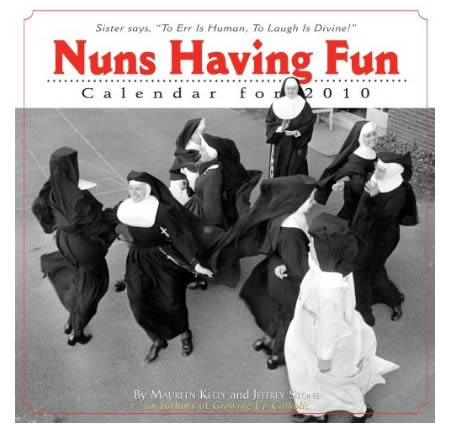 Proclaimed "funniest calendar of the year" by Gene Shalit and packed with vintage photographs of nuns letting loose, Nuns Having Fun is a celebration of simple pleasures and sheer, spontaneous amusements. Nuns on swings, nuns on skis, nuns playing street hockey. Nuns at amusement parks, nuns frolicking in the surf, nuns having a snowball fight. The sweetly nostalgic photographs are black-and-white and date back to the 1950s and '60s. Maureen Kelly and Jeffrey Stone, coauthors of the New York Times bestseller Growing Up Catholic, provide witty commentary. Buy it here ($10.79)
3

Surfing Dogs Calendar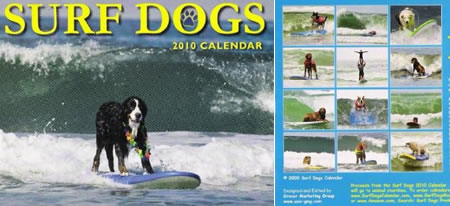 Dogs – cool. Surfing – way cool. Combine the two and put it in a calendar format and what have you got...? Some pictures of surfing dogs with an accompanying grid of days and numbers, that's what you've got.
4

Roadkill Calendar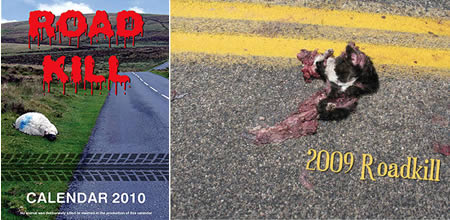 Fed up with the usual calendars featuring semi-naked models, cute puppies or rural scenes? Then you should meet this shocking roadkill calendar featuring dead animals, which has become a surprise bestseller. The calendar, which includes pictures of a dead badger and dead fox, was intended as an alternative to more traditional themes. Kevin Beresford, who travelled the country to take pictures for the calendar, said that some shops are refusing to stock the item.
5

Pets Rock Calendar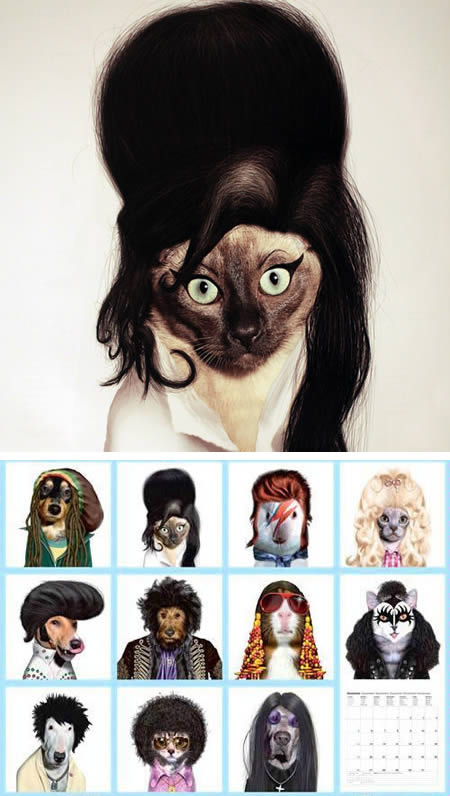 A company called Takkoda has produced a calendar of pets made to look like rock stars. Real pets were photographed in their own homes to capture their natural expressions, and then they were "dressed up" digitally to look like stars such as Dolly Parton, Bob Marley and Amy Winehouse. Buy it here ($13.99)
6

Men on a Mission Calendar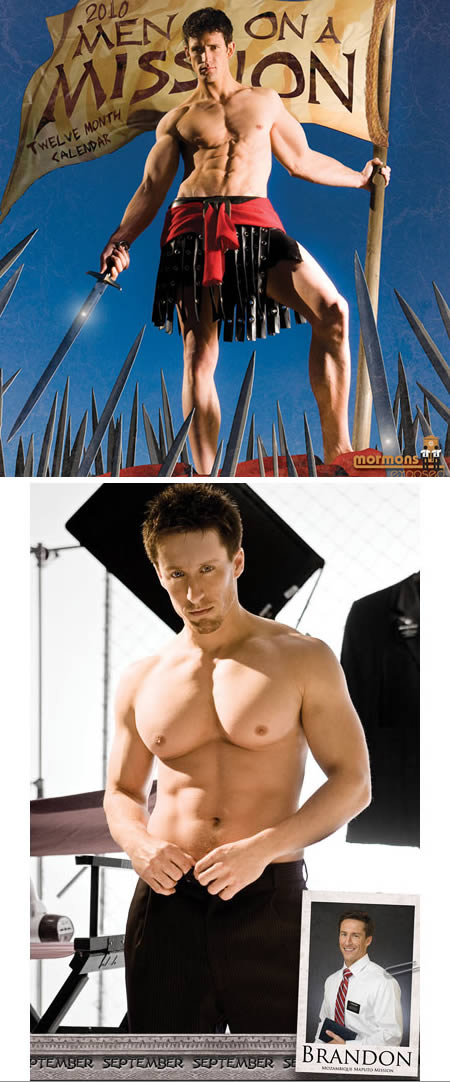 The Men on a Mission calendar features former Mormon missionaries who have dared to pose bare-chested. This may make some people think twice about closing the door on them when they come round to spread to word. Buy it here ($19.40)
7

Naked Clown Calendar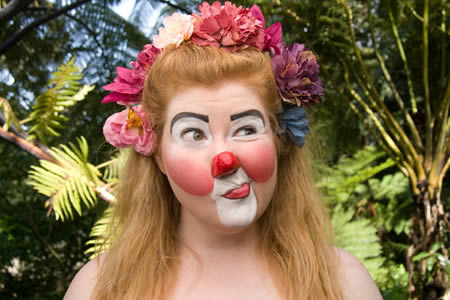 In an attempt to raise money for multiple sclerosis, clowns are selling naked pictures of themselves. No kidding here. The Naked Clown Calendar is on sale and the models are 16 graduates from the Clown Conservatory Class. The calendar proceeds go to the Judy Finelli Fund, which supports research and advocacy for cures and treatment of MS.
8

T-shirt Calendar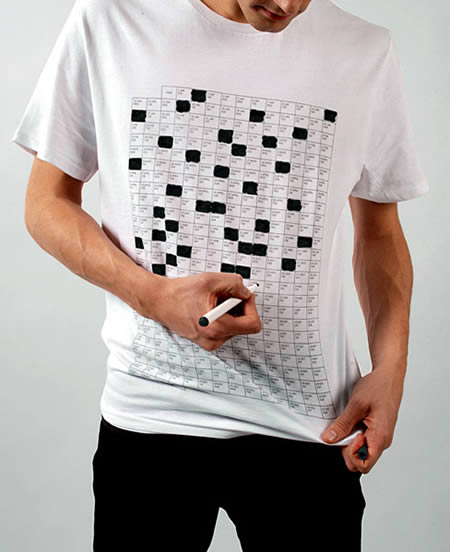 Wear this T-shirt calendar, cross off each day of 2009 with its attached pen, and then you can stand it up in the corner for posterity. Deodorant not included.
9

Calendar Girls (Reloaded)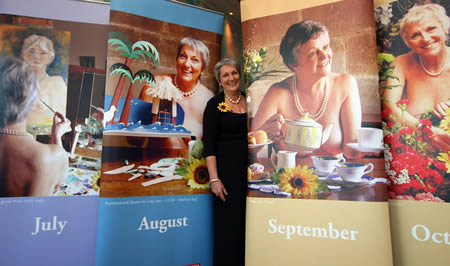 In 1999 Angela Baker and her friends from the Women's Institute bared all for a fundraising calendar after Angela's husband John died from non-Hodgkin's Lymphoma. The calendar became an international success and the story for a Hollywood movie raising over 2GBP million for charity. Ten years later, on May 11th, 2009 in Leeds, England, Calendar Girl and Miss August, Angela Baker and other Women's Institute members reunited to launch their second nude calendar.
10

Guns and Camo Calendar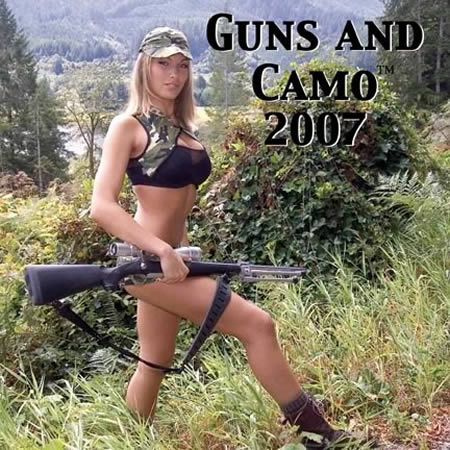 And, for the hunters, there's "Guns and Camo." Your hunting buddy never looked like this! Twelve gorgeous gals in 12 beautiful outdoor settings! Buy it here at $12.95.