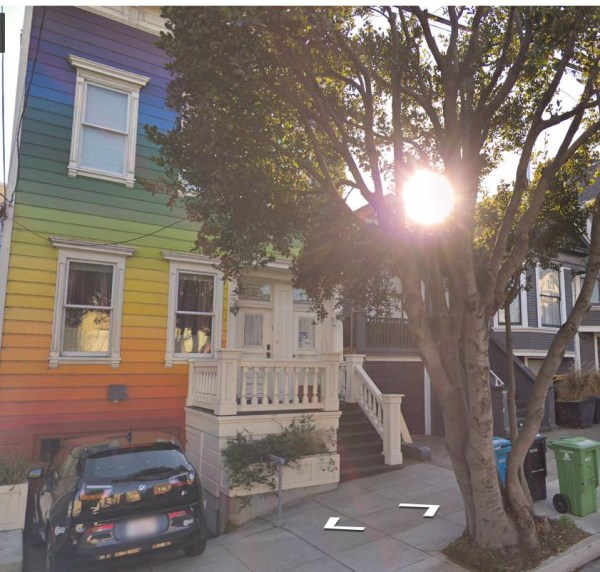 Rainbow House On Clipper St.
London house decorated by the painter Stanley Donwood, photo by artofthestate.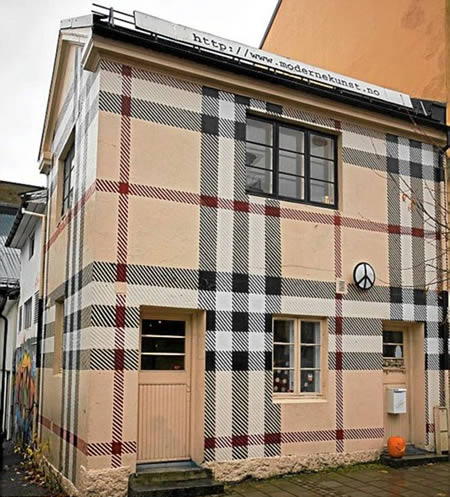 Once a symbol for all things chav, Burberry had successfully re-branded itself as one of the UK's most sophisticated fashion labels. But a Norwegian artist looks set to undo all of their hard work after painting the exterior of his house – a former public toilet – in the brand's signature check. Jens Werner, 33, covered the entire building in the famous beige, black and red tartan design. The re-painting of the building in Larvik took several weeks at a cost of thousands of dollars. The makeover of the property was part of an effort to turn Jens' home into a "gathering place for happy, peace-on-earth-mentality and art-loving people."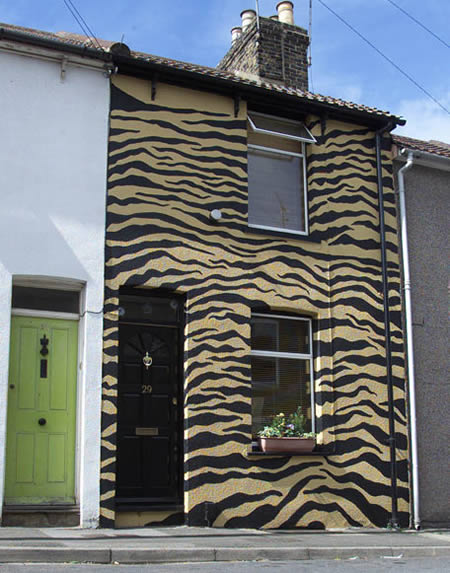 Newly-weds Christian and Angela Hesketh, from Rochester in Kent, returned back from their honeymoon in 2000 to find their house had been painted tiger skin by a friend. What a welcome gift!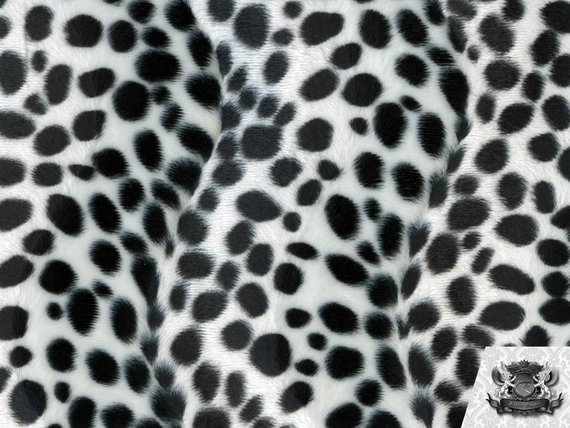 Jason Gundy painted his house in Usk, South Wales, in a tribute to the Disney film 101 Dalmations.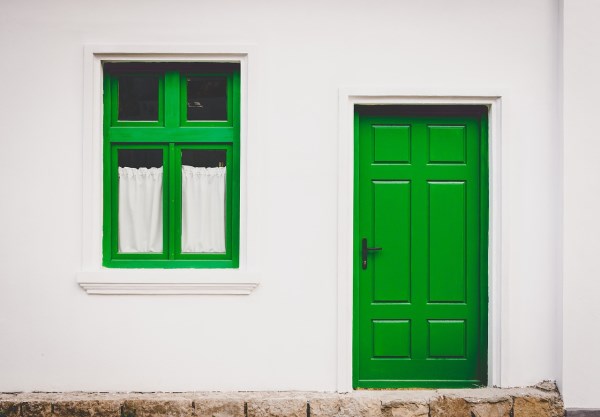 The "Bo-Kaap" (or "Cape Malay Quarter" as it was also known) is culturally and historically one of the most interesting parts of Cape Town. Many of the inhabitants are descendants of people from Indonesia (Batavia), Sri Lanka (Ceylon), India and Malaysia amongst others, who were captured in the 17th and 18th century and enslaved by the Dutch East India Company (VOC). The Cape Malays have preserved much of their cultural and Muslim identity to this day. The restored and colorfully painted houses' architectural style is a synthesis of Cape Dutch and Edwardian.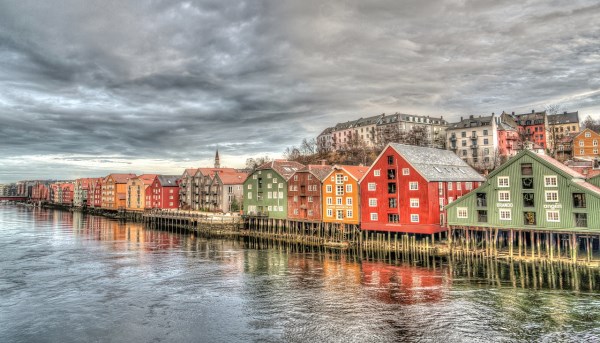 An interesting juxtaposition of Architecture in Sydney city, by Loveroni.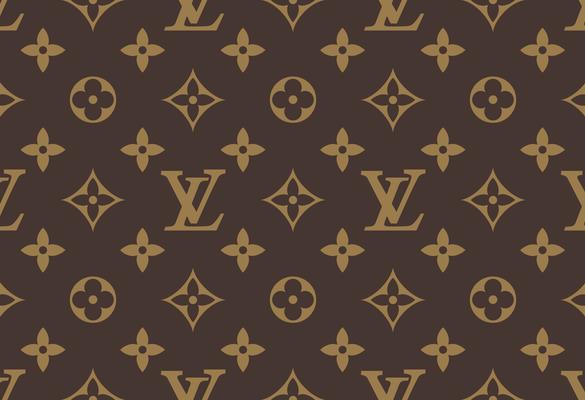 Louis Vuitton painting in a random bungalow in Mexico. Classy!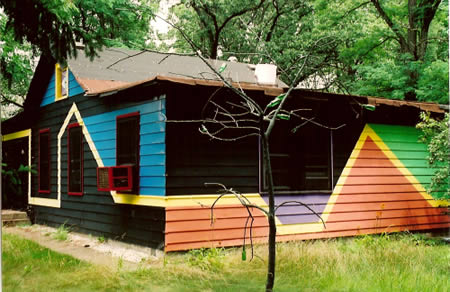 Painted house in Indiana (photo by i am krisan on Flickr).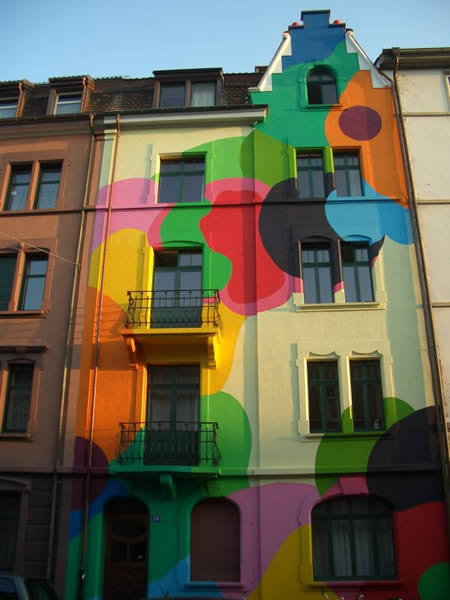 Painted building in Basel.
This weird painted house was seen in Slovenia.