If you want something out of the ordinary when it comes to contact lenses then you might want to have a look at these special effect lenses, also known as crazy contacts or Halloween contact lenses, right from Hollywood plots. From a happy face to a soccer ball, see some of the craziest contact lenses ever worn.
Thanks to our reader, Stacie A., who sent us the idea!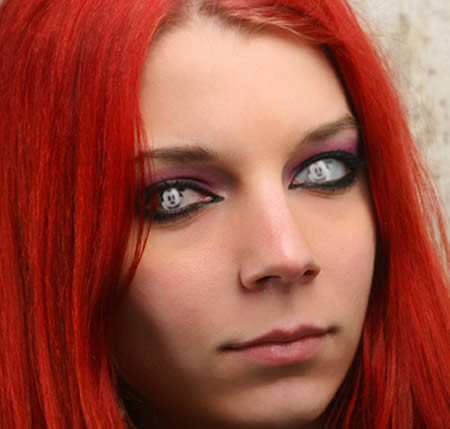 Mickey Mouse contact lens.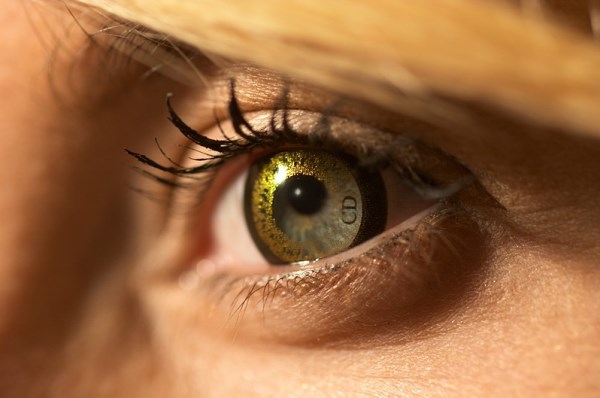 John Galliano is taking designer branding to a new frontier: contact lenses that outline the iris in fine circles of sparkling gold or black.The Dior Eyes — currently hitting shelves in Europe.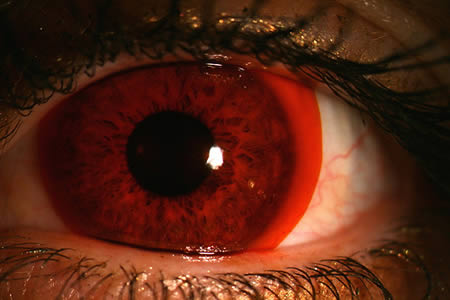 Nike MaxSight contact lenses are very functional, but also very weird. Each one is designed for a different sport; this one is red and is designed for cyclists to reduce the road glare from the sun.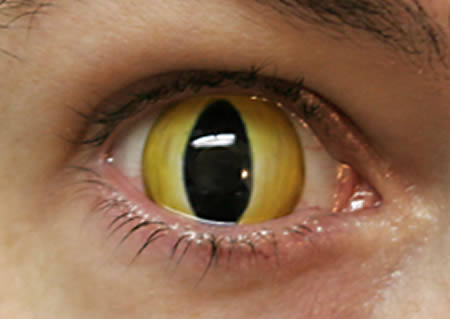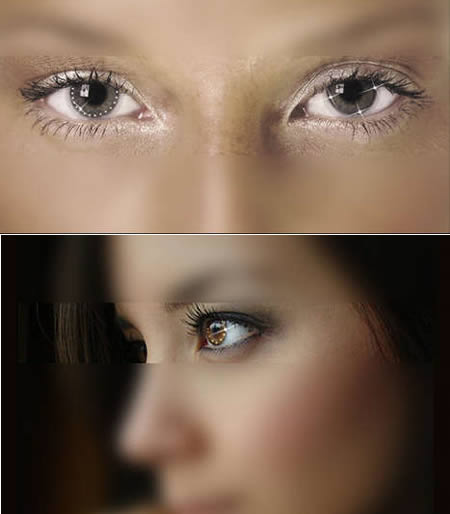 Looking for an extra sparkle in your eyes? Designer Anthony Mallier from India has created 'Sparkle' contact lenses to make your eyes "Sparkle like they've never sparkled before." Imagine having tiny Swarovski crystals beaming out of your eyes? Sounds insane but at the same time hot, the Swarovski crystals surrounds the edges of the lenses to create that "sparkle".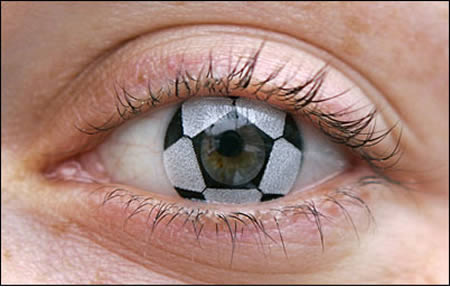 Keep your ball on the eye: German optician Stephanie Berndt shows off a soccer ball contact lens in Munich. The lens is paired with a German flag lens in a set that sells for $54.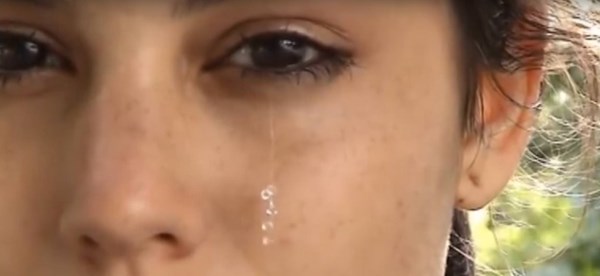 In the frenzy to come up with something different, one designer has created a line of jewelry which is intended to be worn on the eyes. The bizarre range features a number of adornments which hang on wire from contact lenses. Users attach a range of accessories, such as crystals and flowers, to the new prescription or dummy lenses and wear them throughout the day.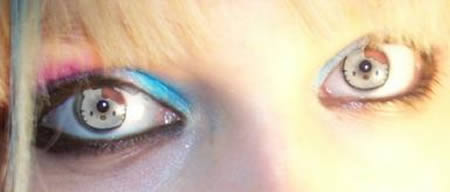 While everything Hello Kitty freaks me out, there are definitely some Hello Kitty items that freak me out more than others. It's stuff like this that is definitely on the high end of freaking me out list – Hello Kitty contacts.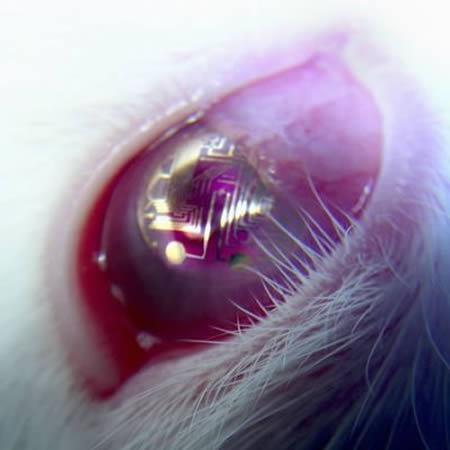 Contact lenses with imprinted electronic circuits and lights for augmented reality display vision are under development by University of Washington scientists. The UW engineers used microscopic scale manufacturing techniques to create a flexible, biologically safe contact lens with imprinted electronic circuits and lights. If used by human beings, a pair of contact lenses with circuits and lights would be the perfect display for augmented reality system. (This one was tested on a rabbit).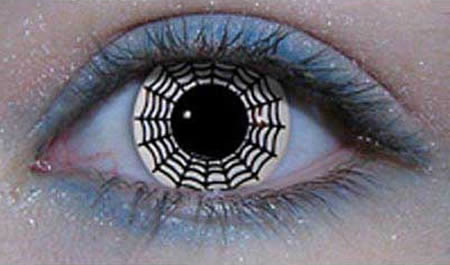 With Halloween fast approaching, everyone is scrambling to find a costume that will wow their friends and family. Contact lenses are a great way to change your look and make a costume even more believable.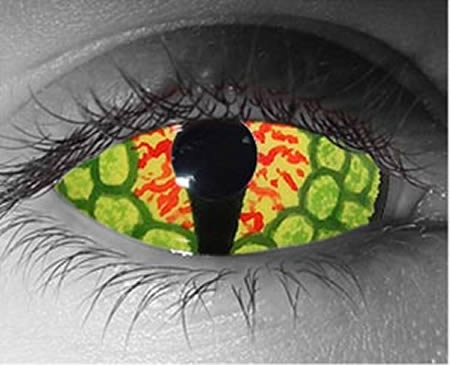 This Dragon Eye contact lens is a full sclera covering contact lens that has a neon green and dark green outside that looks like the scales of a dragon or a lizard. The inside has a black cat eye type pupil with orange and black speckles like a dragon egg.
If you want to buy the Dragon Eye contact lenses, they're not cheap. They're particularly not inexpensive because they are usually hand painted and they are full sclera contact lenses. If you've never used contact lenses, Dragon Eyes are probably not for you since getting a full scleral contact lens into your eye is very difficult. The Dragon Eye Contacts are currently priced at $219.99


Dont Worry.. be happy. Wear the 80's logo with a smile!