1

Tear jewelry for the eye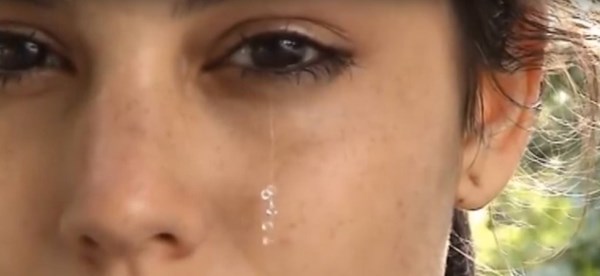 In the frenzy to come up with something different, one designer has created a line of jewelry which is intended to be worn on the eyes. The bizarre range features a number of adornments which hang on wire from contact lenses. Users attach a range of accessories, such as crystals and flowers, to the new prescription or dummy lenses and wear them throughout the day.
The jewelry, which measures up to 14mm x 33mm, is attached to the contact using medical wire and hangs below the eye. The crystal accessories glimmer in sunlight and look as if the wearer was crying.
2

The Bag TV
Take a quick look at the Bag TV. It is basically a handbag that includes an LCD screen of 7 inches. You can buy either the bag with the TV set or just the bag. This basically means that you can spear some money by purchasing different bag colors and just one TV. As expected, the handbag that first comes with a TV is more expensive than those without it.
There are 7 different colors that can be chosen. They look both casual and professional and you will love the fact that you can play MP3 files, DVDs, music or images. The battery included will give you enough juice for around 2 and a half hours. This Bag TV surely is a very new concept in the fashion world.
3

Plastic nipples

These plastic protrusions designed to show how happy you are, have gone from a mere fashion fad, to a feisty, pheromone-infusing feature. According to the packaging, this Japanese product is a hit in America.
4

Pantyhose for men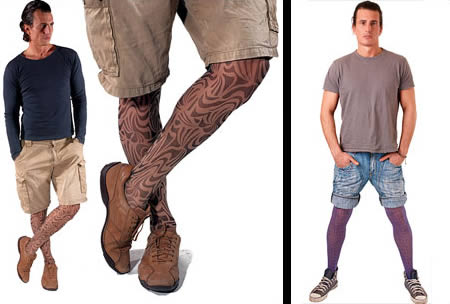 If women are worried that their previously exclusive fashion domain is being invaded by men in mascara and man-bras, there's another cause for concern. "Mantyhose" are pantyhose for men, the latest in a string of men's fashion trends straight from the bizarre files. According to its website, "everyone, from truck drivers to cowboys, are wearing them."
5

Sliced Barbie dolls jewellery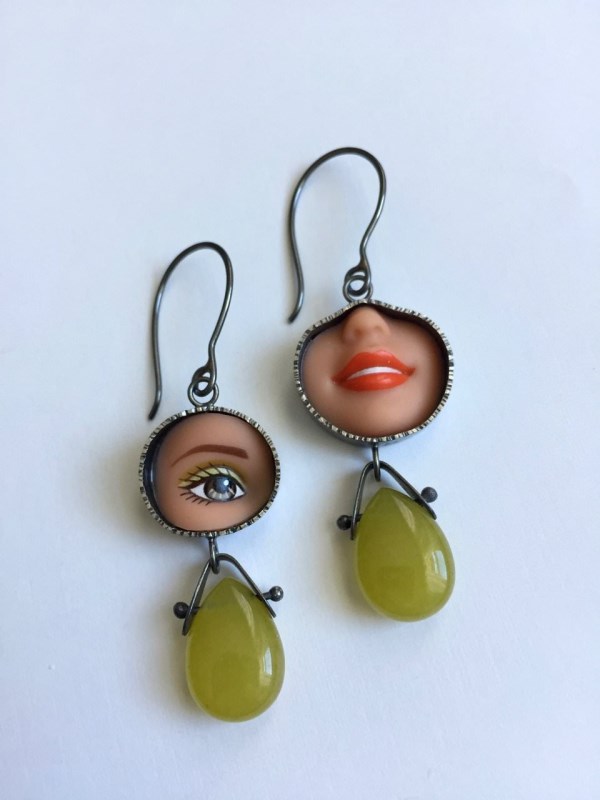 A bizarre collection of designer jewellery made from cut-up Barbie dolls has recently become a macabre fashion accessory. The disturbing range is made from sliced parts of the popular toy. Barbie's breasts have even been transformed into an eye-catching necklace and a pair of earrings features a string of Barbie ears.
The unusual collection, created by New York designer Margaux Lange, has caught the eye of fashion-conscious gift-hunters who have been buying up items such as a pendant made from one of Barbie's eyes costing about £110. There are even accessories made from parts of Barbie's boyfriend, Ken.
6

Botox-injected handbags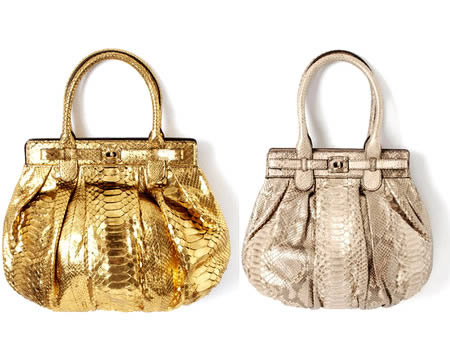 Mauro Orietti-Carella, Milan designer, makes stylish accessories using quite unconventional technology for the fashion industry. He uses Botox injections, which are quite popular among aging Hollywood divas.
Orietti, who used to be a professional dermatologist in the past, started experimenting with bags a long time ago. He discovered that silicone injections in exotic crocodile, python, ostrich leather, substantially increase the quality of the leather, such that it becomes much softer, just like cashmere, and the colors become much more saturated and vivid. If you want to freshen up your summer wardrobe, check out this top branded clothing outlet website.
Besides the amazing leather quality, Orietti-Carella's accessories stand out with their unique sparkle, since the bags are coated with special layer of 18-carat gold and silver dust mix. The designer's accessories are popular among such celebrities as Jennifer Lopez, Madonna, Kylie Minogue, and Cindy Crawford.
7

Ice jewelry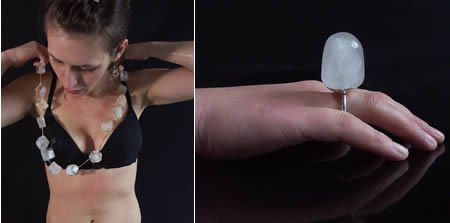 Look at designer Katharina Ludwig's unique ice jewelry, which boasts some beautiful designs that will help keep even the hottest chicks cool on a hot summer day.
To help keep cool on the hot summer days, fashion lovers can choose from rings, earrings, bracelets and necklaces made of ice; though I wouldn't recommend building your outfit around these cool accessories, since depending upon the temperature, you may quickly find yourself in hot water once your outfit centerpieces have melted.
8

Scarf gloves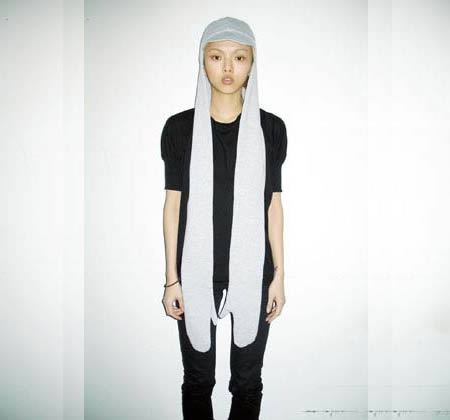 Fashion meets function when this brimmed gray hat doubles as a scarf and triples as gloves in this avante-garde accessory, from New York design genius TELFAR.
9

Jewelry flash drive

In the view of Philips & Swarovski, flash drive can be a fashionable thing, not only a storage device. Women gotta love these Jewelry flash drives! They're really gorgeous, you just have to be ready to pay a little more than $200!
10

Colored Taser

Need another way to make sure you're safe, while still making sure everything you're wearing is colour coordinated? Now your Taser can double as a fashion accessory, completely decked out in a holster that plays mp3s.
Instead of the usual black colour, the new C2 Taser's are available in fire engine red, blue, silver or pink, for $349 or the premium leopard print model for $379.