1

Free Riffle with every truck purchased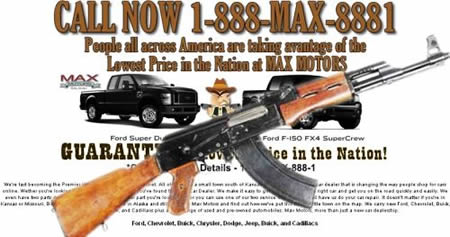 Gun-toting truck drivers in the United States have been given a new incentive to upgrade their vehicle – a free AK-47 riffle with every pick-up purchased. During a month, all sales at Max Motors in Butler, south of Kansas, will be accompanied by a voucher for a complimentary semi-automatic weapon, owner Mark Muller announced. It is not the first time the dealership – which goes by the slogan 'Guns, God, Guts and American Pick-Up Trucks' – has run such a promotion. Last year, free handguns saw the dealership shift an extra 35 cars in one month. Mr Muller, 49, is a passionate lover of the American way of life and sees his gun promotion as a healthy way to encourage sales and ensure his countrymen are well protected. He said: 'We feel we have an obligation to protect ourselves. There are a bunch of maggots out there and not protecting yourself is highly irresponsible. 'Everyone is scared at the moment. You cannot buy bullets because stores are selling out and guns are hard to come by, so I thought it was a good promotion. The only people being irresponsible are those not protecting themselves.
2

Free entry in Brothel to men who have its name tattooed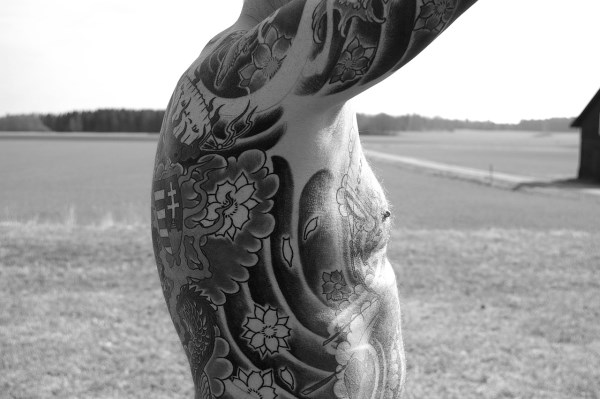 A brothel reputed to be the largest in Europe has been overwhelmed with interest after offering free entry for life to customers who have its name tattooed on their arm. The manager of Pascha, which houses more than 120 prostitutes across its 12 stories, did not expect any takers when he put up posters advertising the tongue-in-cheek promotion. But more than 40 men have already come forward to have the name inked onto their arm in large blue letters, and the brothel's tattoo artist is having to work extra shifts to keep up with demand.
3

Free mouse with the purchase of a bottle of whiskey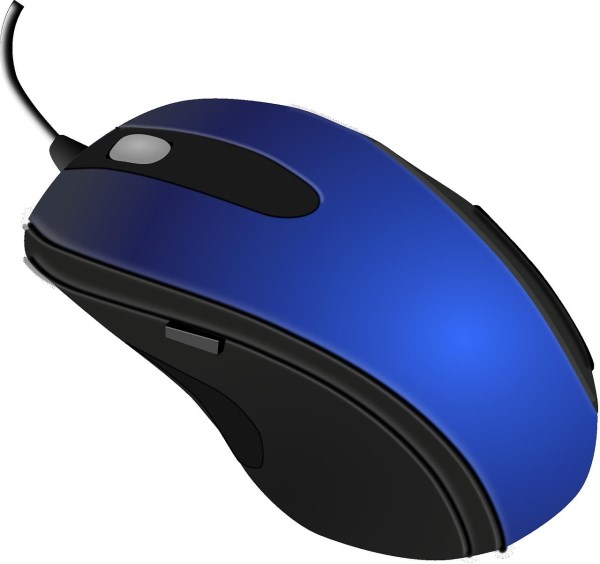 Out of all of the weird promos and combos, this has to be my favorite. You can get a free retractable USB mouse with the purchase of good 'ole Johnnie Walker Black Label (it is Scotch whiskey for those unaware). We must remind you the dangerous of drinking and sending drunk emails.
4

Buy a phone, get a tent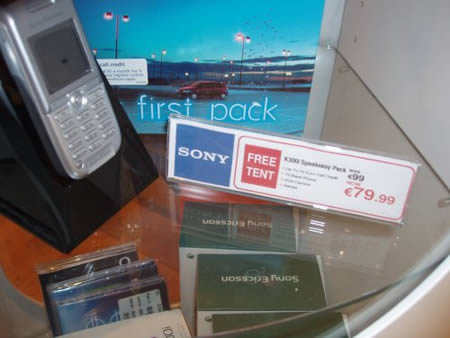 Strange special offer from Sony. Buy a mobile phone, get a free tent. I wonder how many people buy a phone just to get a free tent? How about some free calls, or maybe better upgrade offers for existing loyal customers? No, a free tent is what you get!
5

Shoe discount for Bush chuckers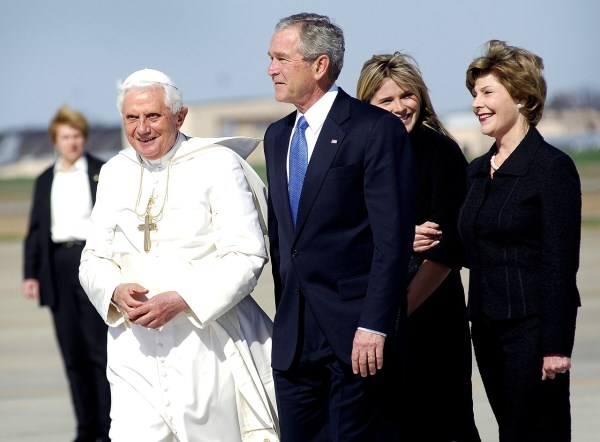 A Chinese shop is giving discounts to customers who hit an image of George Bush by throwing shoes. Customers hitting zones A-D can receive a discount from 20% to 50% off at the store in Wenzhou… During the first 30 minutes of the special promotion they sold 64 pairs of shoes and earned more £1,000. Several hundred pairs of shoes were sold on the second day.
6

Free earbuds with the purchase of face wash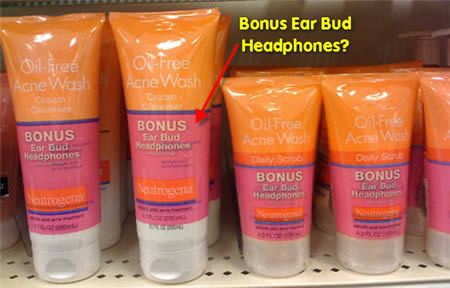 In the market for some Neutrogena Oil-Free Acne Wash? Also in the market for some low-end earbuds? Weird! This combo, found at a Target, is apparently designed for you and your completely irreconcilable needs. Seriously, which genius marketer came up with this idea?
7

Buy a Hyundai car and if you get fired, send it back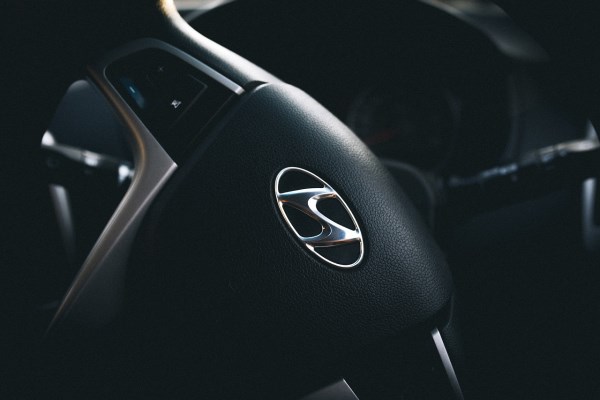 Car dealers are desperate for business, and many are getting creative. Korean automobile maker Hyundai is trying a new approach. It'll take your car if you have a "life changing event," like getting fired from your job. The new program claims that "if you cannot make your payment because of a life changing event, we'll allow you to return your vehicle and walk away from your loan obligation - and in most cases, we will cover most, if not all of the difference". This program is good up to one year, post purchase, and at least two payments must be made in order for it to become effective.
8

A "stupid little biscuit" with every hot drink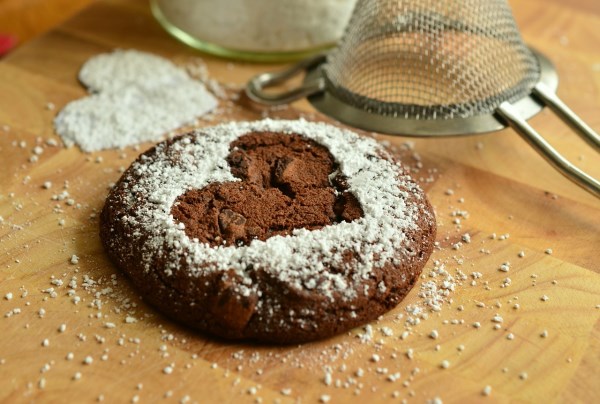 Puccino is making fun of the financial crisis offering a stupid little biscuit with every order of a hot drink. Well, still it's a free biscuit.
9

Brothel discounts if you come by bike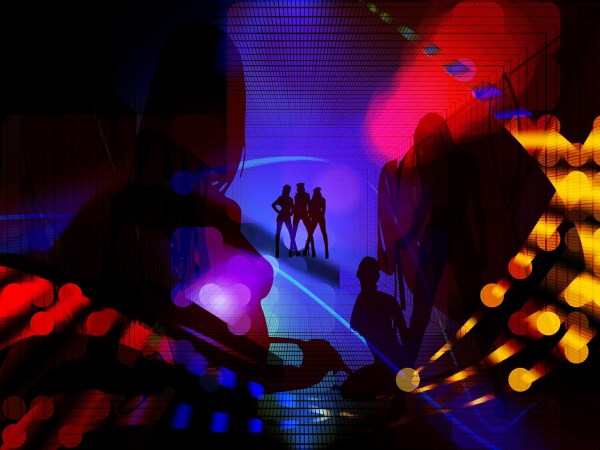 A Berlin brothel came up with an innovative way to attract customers during the economic crisis, and at the same time did something to help avoid climate change . They're offering a discount to patrons who arrive on bicycles. According to Thomas Goetz, owner of the 'Maison d'envie' brothel, the recession hit their industry hard. Customers who arrive on bicycle or who can prove they took public transport get a €5 (£4.30) discount from the usual €70 (£60) fee for 45 minute sessions.
10

Free ham for every $150 purchase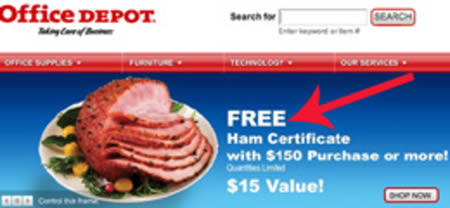 We are proud to present you a promotion straight out of The Office: if you spend $150 at Office Depot, you get free ham. But not merely a free ham, but rather, a certificate for an undisclosed amount of free ham.
11

Buy a Clueless DVD, get a free transformer ball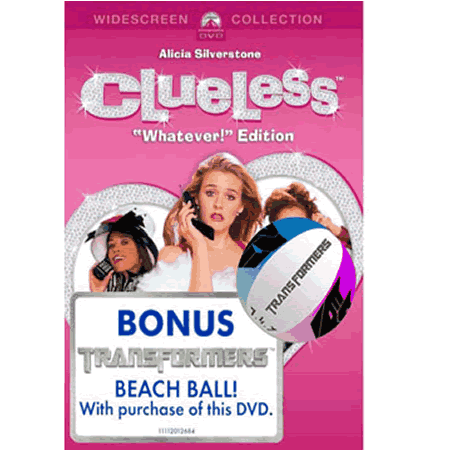 Apparently if you buy the Clueless "Whatever!" Edition at Walmart, you'll get a colorful blue, white and purple Transformers beach ball. This has to be the weirdest DVD freebie promotion I've ever seen. How much of a crossover audience do you think there is between Clueless and Transformers? May-be the marketing team figures that a young party audience might buy this DVD and the inflatable beach ball will sneakily become free movie promotion at the next pool party? Is there anyone from Paramount marketing available to explain?
12

Buy a fabric softener, get a pizza cutter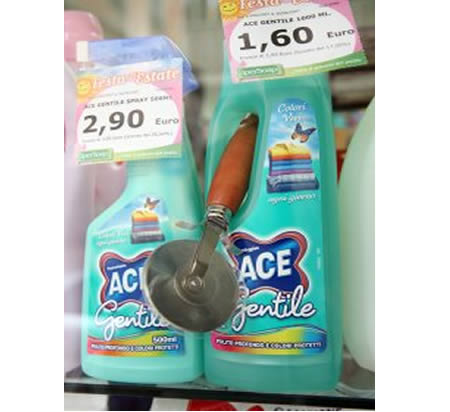 Strange Promotion: a pizza cutter when you buy fabric softener. Do you see the connection? We neither.