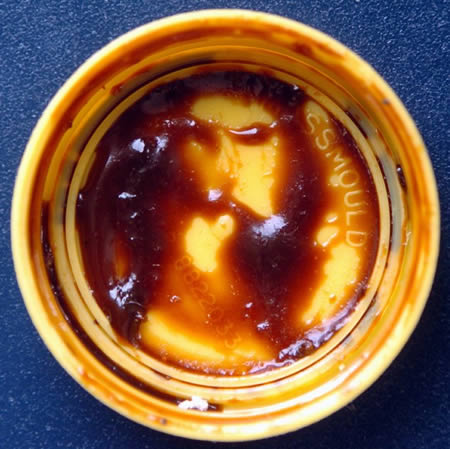 In May 2009, mother-of-three Claire Allen, 36, saw this image in a Marmite jar when she was preparing toast for her youngest boy.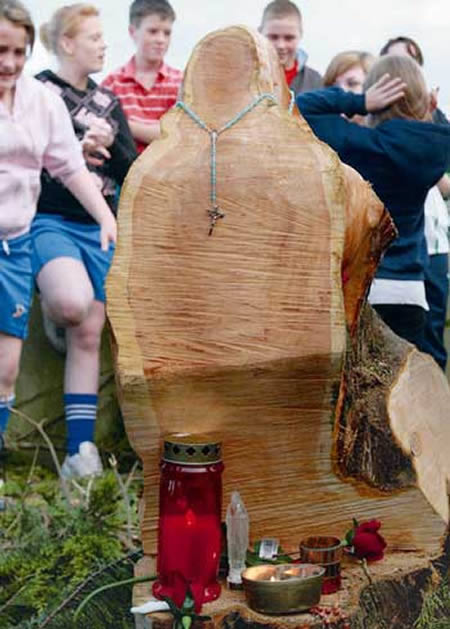 A number of parishioners at St. Mary's church in Rathkeale, Ireland, noticed the outline of the Virgin Mary in a tree that was cut down to clean up the grounds. Over 2,000 townspeople have signed a petition asking that the stump remain where it is, calling it a "divine intervention," but a local priest, Fr Willie Russell, thinks otherwise, saying, "There's nothing there, it's just a tree. People shouldn't worship a tree."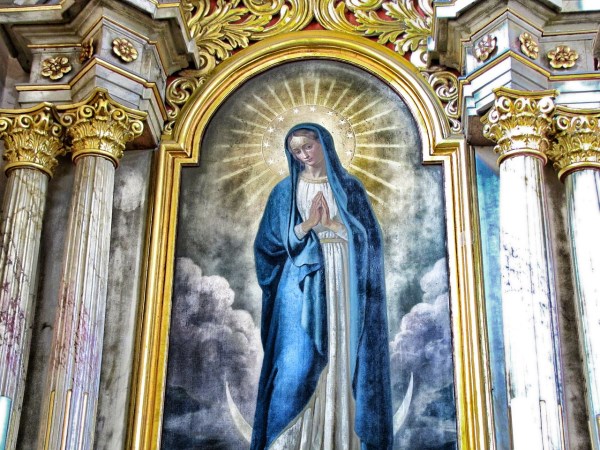 In 2004, a Florida woman made U$ 28,000 after selling a toasted cheese sandwich that appeared to show the face of the Virgin Mary on internet auction site eBay. She had kept the half-eaten snack for 10 years and said it was "miraculous" it had not shown any signs of mould or crumbling in that time.
Note: The $28000 bid was later determined to be not legitimate. The highest legitimate bid was $71.
Jesus was spotted by Pittsburgh resident Jeffrey Rigo on June 11, 2005. Stepping out of the shower that day Rigo yelled, 'Jesus Christ!' My girlfriend asked me, 'Oh, my God, what is it?' I pointed and responded, 'No, Jesus Christ!'" Rigo cut out the piece of plaster with the image on it and put it up on E-bay with the description "a section of plaster wall bearing the apparent face of the Son of God." It sold for $1,999.99.
In 2008, an unexplained image in a hospital prayer garden window of Orlando, Florida, moved some people to tears and drew groups of people to a hallway before vanishing. A crowd inside the Florida Hospital Medical Complex snapped photos of the image apparently showing the profile of Jesus Christ crying.

In Arizona, a patient at a dentist's office saw Jesus on an X-ray. The dentist and staff agree that the X-ray contains an image resembling Jesus.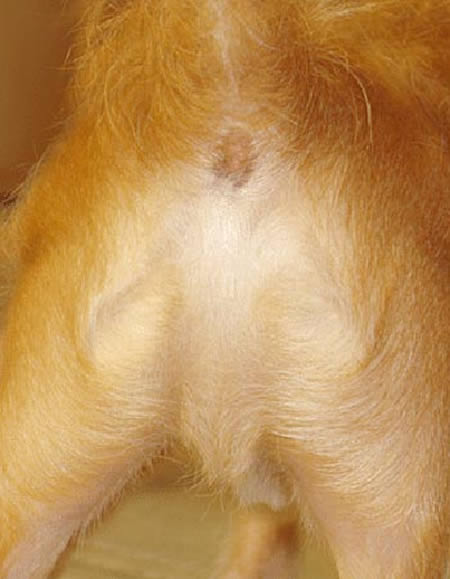 In November 2006, photographer and artist Jessica White's dog, called Angus MacDougall, had Jesus appearing on his... well, bottom. The dog is a very cute three-year-old terrier mix. The image of Jesus can be "clearly" seen in the fur surrounding his anus.
Look carefully... Jesus in a chocolate?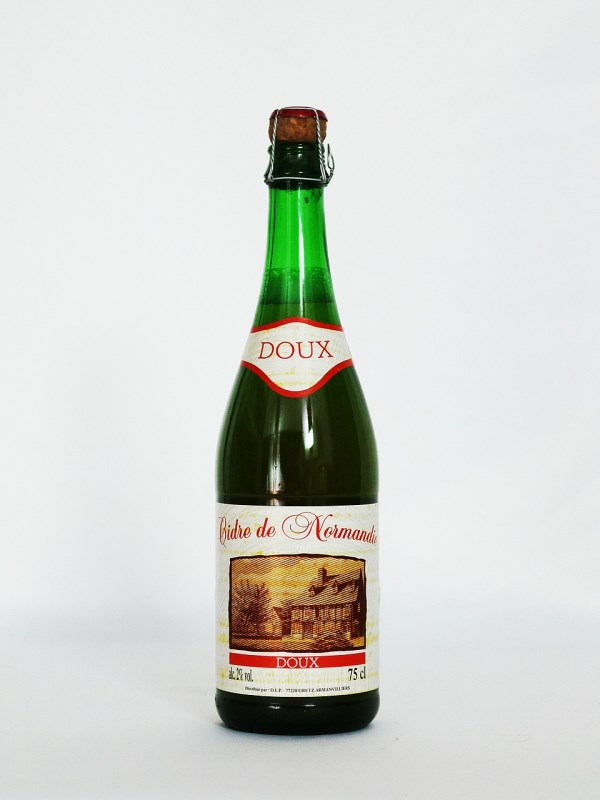 Michael Cartwright and his friends were in Tanners Hall, a pub in Darlington, England, when they saw what looked like the face of Jesus in the foil wrapping of a bottle of Bulmer's cider.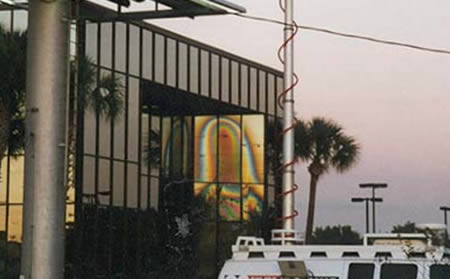 An image of Mary was reported to have appeared in the glass facade of a finance building in Clearwater, Florida, and attracted widespread media attention. The building drew an estimated one million visitors over the next several years and was purchased by an Ohio Catholic revivalism group. A local chemist examined the windows and suggested the stain was produced by water deposits combined with weathering, yielding a chemical reaction like that often seen on old bottles, perhaps due to the action of the water sprinkler. On March 1, 2004, the three uppermost panes of the window were broken by a vandal.