1

Golden Porsche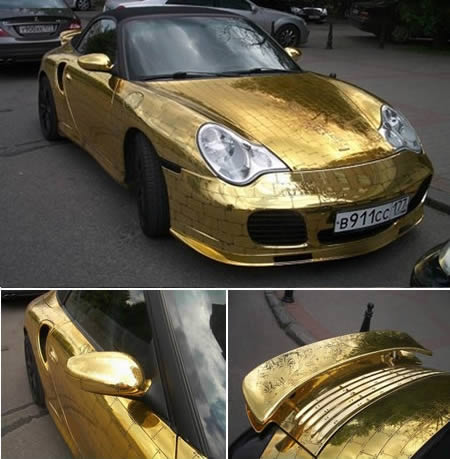 This jazzed Porsche 911 is from Russia. Covered with 40 pounds of pure gold, it was designed by Visualis, in 22 carat beaten gold. All the major components, from the control elements such as the steering wheel and doorknobs to the car body and alloy rims are covered with gold.
2

Gold-plated Nintendo Wii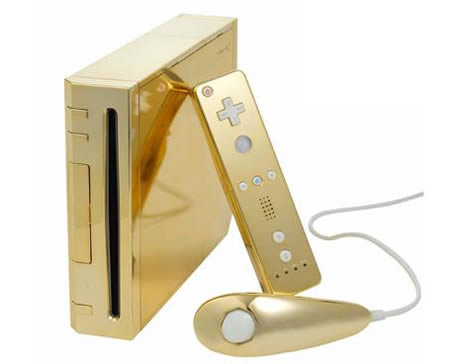 Presented to the Queen by THQ in a publicity stunt to promote the release of the Big Family Games Wii software title, this gold plated Nintendo Wii, was delivered to Buckingham Palace with the aforementioned game.
3

Golden Bike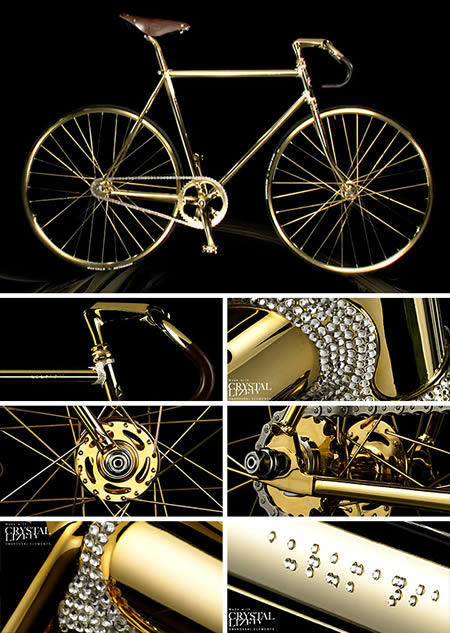 This crystal and gold bike was created by a company named Aurumania, whose self-proclaimed purpose is to conceive of and design items with the extravagant use of gold, thereby turning familiar objects into collectible art. In this case, a $102,418.60 piece of art. Each bike is hand built, plated with 24 carat gold and hand-adorned with more than 600 Swarovski crystals.
4

Gold-plated Dildo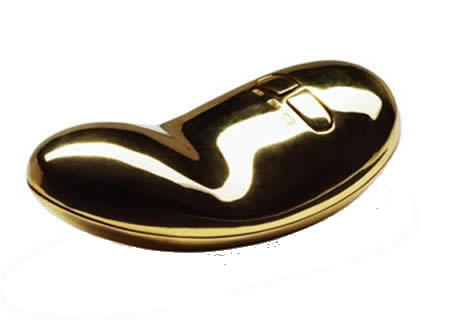 We're not sure what purpose there is in this $1500 gold plated Elo Vya vibrator other than to give you heavy metal poisoning, but here it is. The 18k gold plated vibrator will satisfy women (and men), but also passes its AU into your porous areas. Which can't be good at all. But hey, it's now on sale for $999. Score!
5

Edible Gold Dessert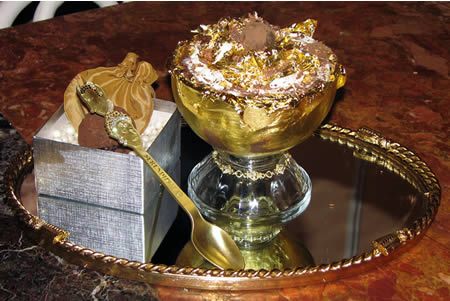 A posh restaurant in New York makes a $26,135 dessert, the world's most expensive one. Stephen Bruce, owner of Serendipity 3 in Manhattan's Upper East side, said pudding called the Frrrozen Haute Chocolate, is concocted using a blend of 28 rare, exotic cocoas before being topped with whipped cream, and sprinkled with 23-carat edible gold dust and a La Madeline au Truffle.
Along with the treat, the eater gets to take home the goblet it is served upon, the diamond encrusted 18 carat gold spoon used to eat it and a gold ladies' bracelet.
6

Golden Toilet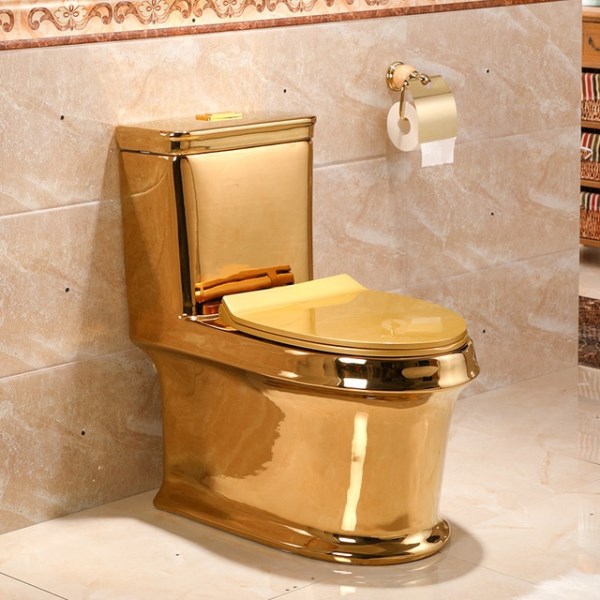 World's priciest toilet is located in Hong Kong. Built in 2001, the entire washroom required 380 kg of pure gold and 6,200 gemstones. Even the fixtures are made of gold. It costed HK $38 million and is now worth HK $80 million.
7

Golden PC Case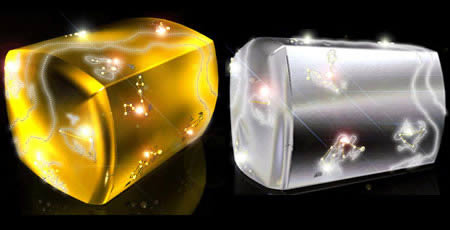 Tokyo-based Zeus Computer is reaching out to deep-pocketed celebrities and the nouveau riche with a line of luxury personal computers housed in bejeweled cases. It is yellow because it is made of solid gold and those sparkling white lights are nothing else but the encrusted diamonds. This is Mars, world's most expensive PC case! It costs only $570,000! They also have a Platinum version.
8

Gold-Plated Pram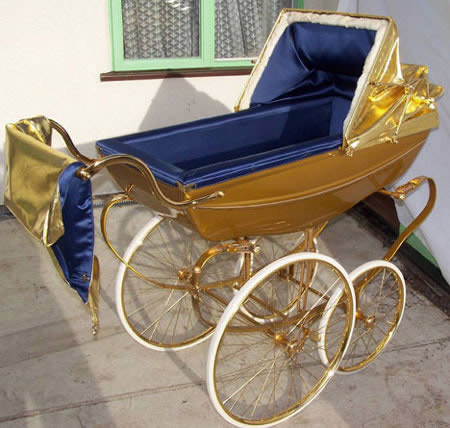 This gold-plated pram, which boasts a fitted sound system and satin interior, was sold at Harrods for a staggering £6,000. Described as "the ultimate in "baby bling", the converted Silver Cross Silver Shadow is dripping in £4,000-worth of 24-carat gold, which covers every panel as well as its wheels and spokes. The show-stopping pram was created by Graham Richardson and Alison Murfet, who run a pram-restoring business in Holbeach, Lincolnshire.
9

Gold Pills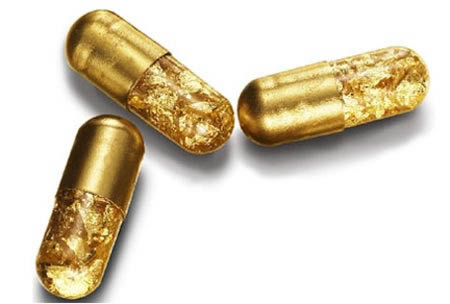 Tobias Wong and Ju$t Another Rich Kid created the "Gold Pill", dipped in gold and filled with 24-karat gold leaf. You're supposed to eat it "to increase your self-worth." That would be funny if it didn't cost $425 for the joke.
10

Golden Bra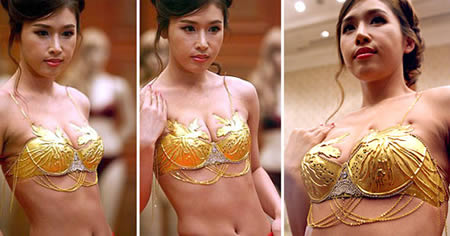 Launched by Korea's Golden Zone at a fashion show in Seoul, this brassiere costs more than a million (1.89 million to be precise) but you may end up paying a lot more in comfort (and style!). Decorated with encrusted diamonds and loops of liquid gold, not only is this garment unattractive, but I imagine wearing it must hurt.
11

Golden Keyboard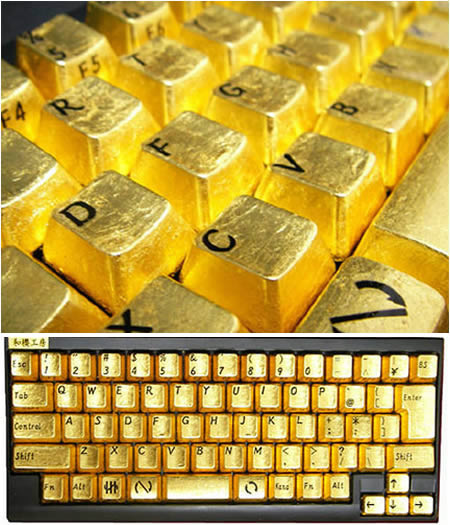 It is insanely strange taste to cover a keyboard with a pure gold, but that's exactly what Wazakura Koubou has made. While it might look expensive, you can actually get one for only 28.875 Yen, about US$271.
12

Gold-plated Coffee Machine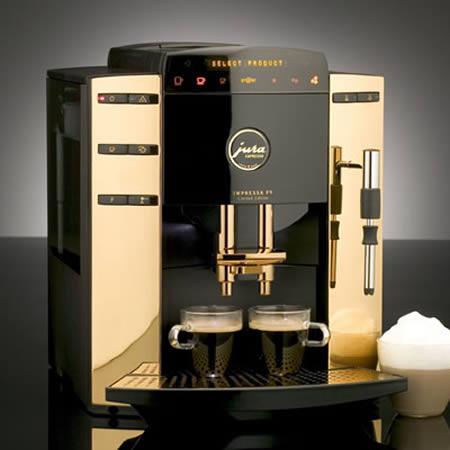 If you want your kitchen to spark, this 24-Karat gold-plated automatic coffee center, called Impressa F9, makes perfectly brewed coffee, espresso, latte, cappuccino, and other delicious coffee drinks with just a touch of a button. The automatic coffee center is limited to just 555 numbered units for a price of $2,799. Capresso will donate a portion of the proceeds to the "Share Our Strength" and "Coffee for Kids" charities. So, show off your wealth and your kind heart, at the same time!