1

Vagina Nail Art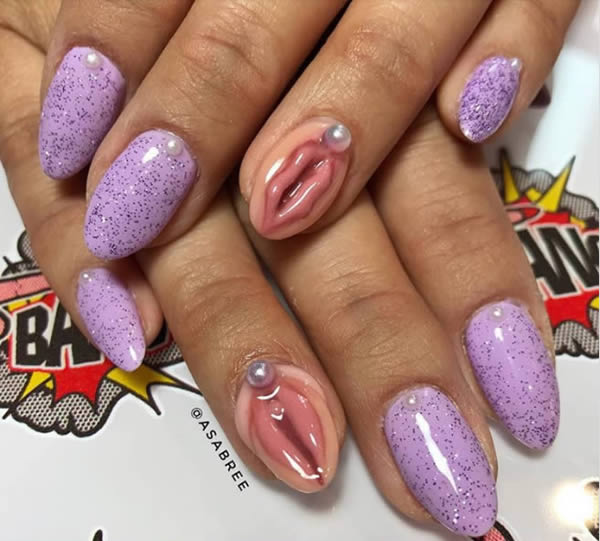 These slightly NSFW badass nail designs have been popping up on Instagram, and we just can't get enough. They range from abstract to pop art, to more graphic depictions of vulvas, with each design incredibly detailed. One manicurist's work, in particular, is making waves for her realistic vulva rendering and apt placement of pearls. Others are a little more simple but, hey, artistic skills and steady hands are still required to pull off these designs.
2

Vagina Christmas Ornaments
It's never too early to start decorating for Christmas. If you want to innovate this year, instead of hanging the same old trinkets, why not dress your Christmas tree in festive vagina baubles?
Handcrafted from felt with a twinkling bell to represent the clitoris, these "vaginaments" are indeed an unconventional way to decorate.
Each unique bauble is also stuffed and folded for a multi-dimensional effect. They are available at Etsy shop feltmelons by Suzanne McAleenan. You can purchase them in four different sizes and a wide array of colors.
3

Vagina Kayak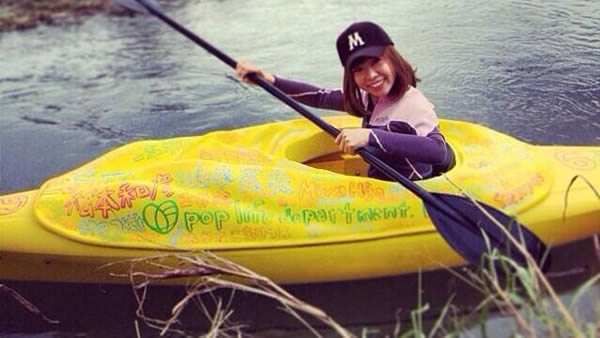 Megumi Igarashi, who goes by the name Rokudenashiko, or "good-for-nothing" in Japanese, is a "vagina artist" in her native Japan. She's created a vagina chandelier, a remote-controlled vagina car, and a 3-D-printed kayak modeled after her vulva, which she actually rowed in 2014 "as a metaphorical image of life springing from it."
After a successful crowd-funding campaign for the kayak project, she emailed her donors some data about her vulva as a funding gift in case they wanted to print their own vulva vehicles.
In July 2014, police arrested her, citing her "obscene" vagina boat. Though she was released from jail after a week, later that year she was arrested again, this time over vulva sculptures she'd exhibited in an adult store.
4

Vagina Cupcakes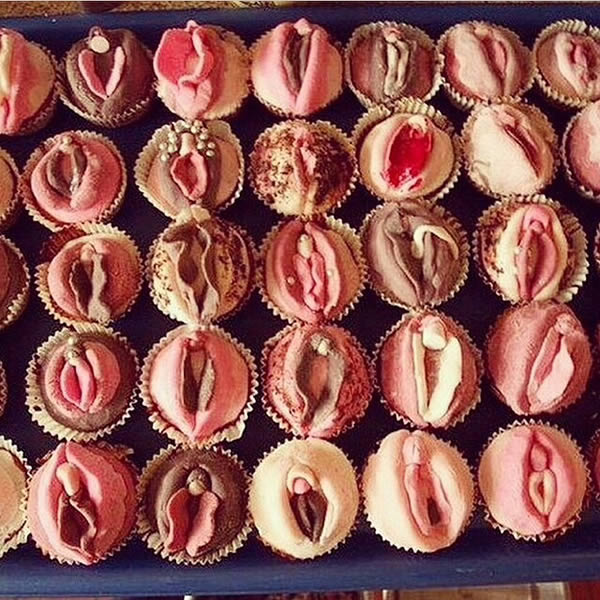 If you've ever wanted to make an anatomically correct vagina cupcake, the good people at Chaos Bakery have put together quite the tutorial for you, from forming the sugary labia to using coconut to represent pubes. The video is a lot more NSFW than you would expect, so consider yourself warned.
5

Vagina Jewelry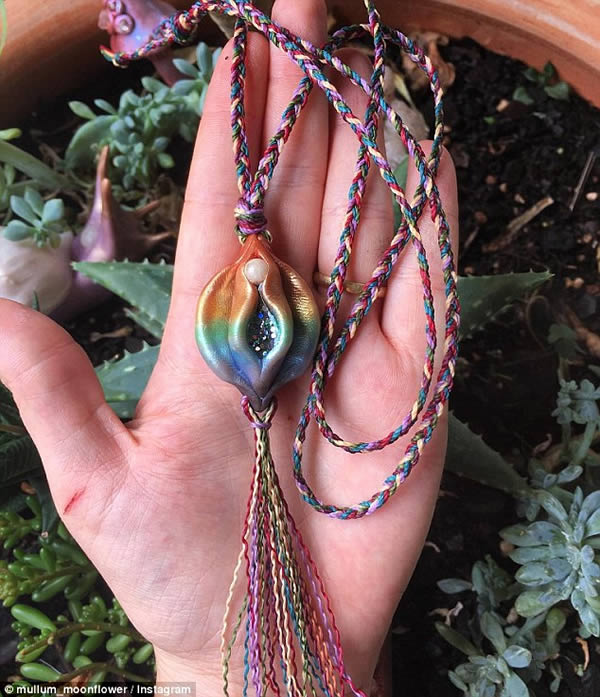 Some people wear their hearts on their sleeves, and now others can wear their vaginas around their necks.
An Australian artist and jewelry maker who goes by Emily Mystical has begun selling some very anatomically correct artwork on Etsy, and millions of people have taken notice on Instagram. The "yoni pendants" cost AU $34.40 each and feature all the parts of the vagina in bright, shiny colors. Each is finished off with a crystal clitoris.
6

Handmade Vagina Purses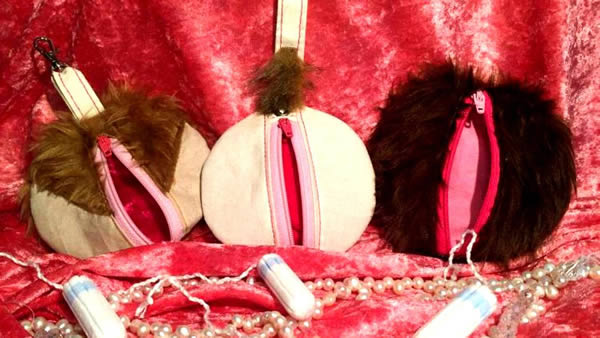 You may think it's a joke, but these vagina purses are a real product you can buy! Handmade by Etsy user NotMadeInChinaSewing (also known a Bec), these quirky purses ("Vachina") are designed to hold a few small treasures and any loose change you have.
Just like the particular part of the anatomy they are modeled on, each purse comes in different colors and styles of pubic hair. Choose between The Tidy Twat, The Overly Manicured Muff and The 70's Porno Pussy.
7

G-Spot Vagina Mouse
For the horny nerd in your life: Meet the G-spot Mouse, a computer mouse that's shaped like a vagina with a scrolling clitoris, and a—you guessed it—g-spot button.
Unfortunately, this quirky item was just a concept, created by Andy Kurovets. If this thing were real, I think it'd be banned from most work places.