1

Etihad Airways (UAE)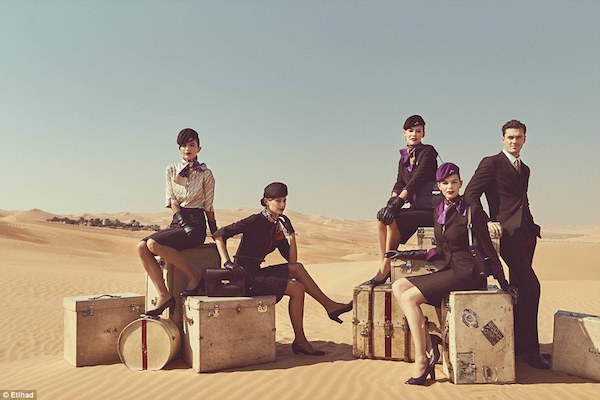 UAE carrier Etihad's new uniforms were designed by Italian couturier Ettore Bilotta and unveiled in a runway event at Abu Dhabi Airport in 2015. While its couture-designed uniforms were created with a trouser option, female flight attendants are only allowed to wear skirts.
2

National Airlines (U.S.)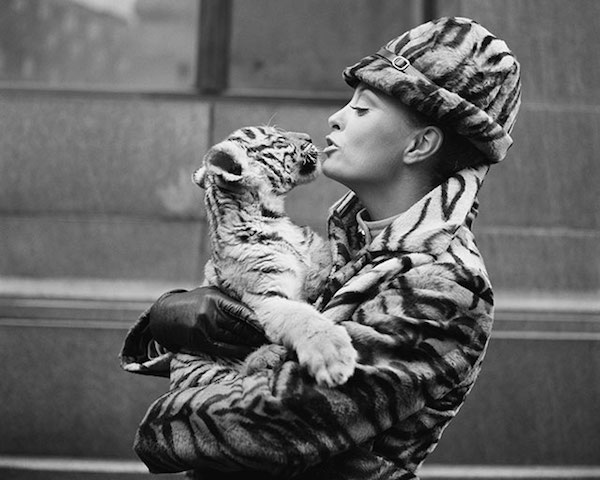 Over 1,000 flight attendants wore this chic, synthetic tiger skin uniform for carrier National Airlines in 1971. Stewardess Cynthia Robertson models the look with an eight-week-old Bengal tiger named Indira.
3

Air Canada (Canada)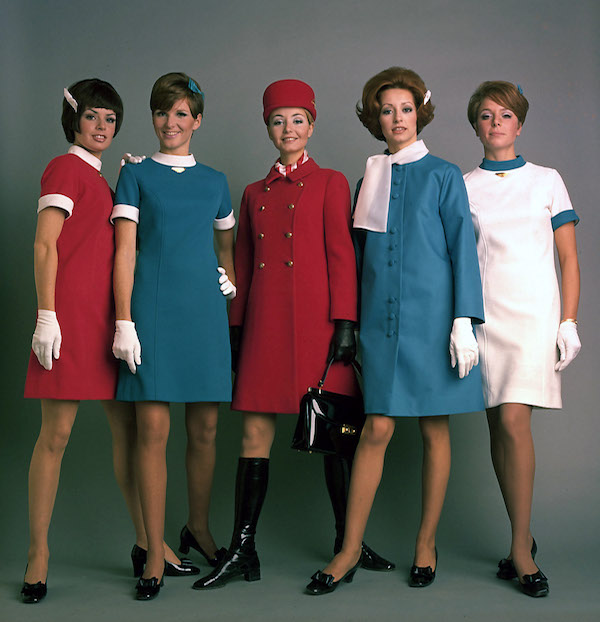 1960s mod attire from the flight attendants of Air Canada. Designer unknown.

4

Alitalia (Italy)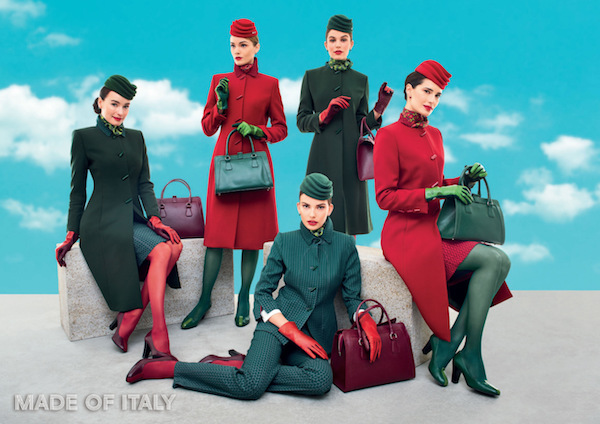 So chic! Alitalia's new uniforms were revealed in Rome in 2016. Designed by Ettore Bilotta, the striking new look was developed and tailor-made by a team of nearly 500 people. The uniforms fabrics are made in Tuscany, and their silk comes from Como. The men's suits are tailored in Puglia, and all leather accessories were created in Naples, minus the shoes which originate from the Marche region.
5

Braniff (U.S.)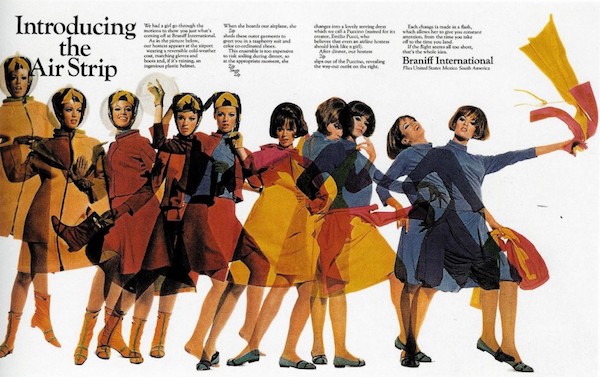 In 1965, Braniff became the leading airline for providing a glamorous, high-style and unforgettable travel experience for the masses. It's designer—none other than Emilio Pucci—was hired to create uniforms for the flight and ground crews. He designed a total of six collections for Braniff between 1965 and 1974. One of his collections was an interchangeable wardrobe which was dubbed the "air strip" because it involved flight attendants taking off parts of the uniform as the journey progressed—and the commercial for the line is pretty sexy too!

6

Alaska Airlines (U.S.)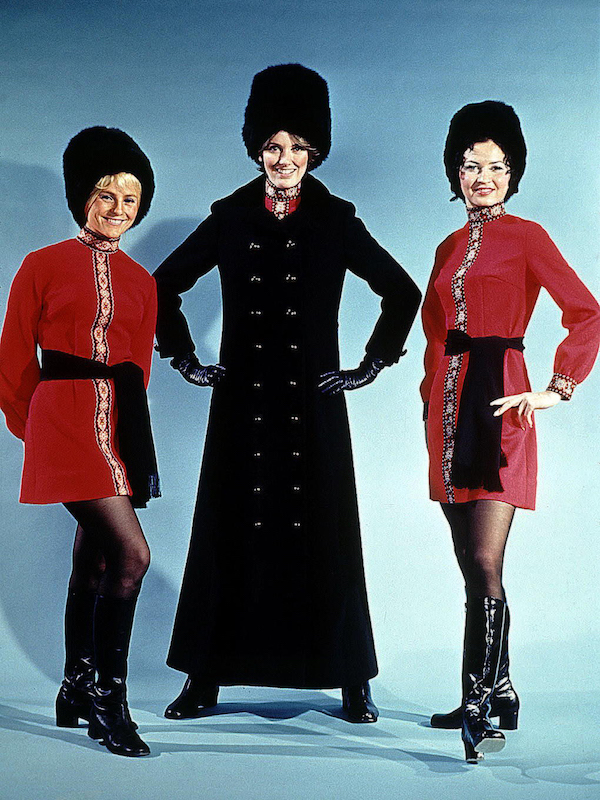 Alaska Airlines' Golden Samovar Service uniforms, 1970s. Designer unknown—but they are fab, aren't they?

7

Hainan Airlines (China)
Designer Laurence Xu introduced Hainan Airline's new attire at Paris Couture Week in 2017. Inspired by the "Cheongsam," a traditional Chinese dress, the uniform features a blend between modern, Western-style fashion trends and traditional Chinese art elements like cloud drawings, waves, and even the Chinese mythical bird, the Roc.
8

Singapore Airlines (Singapore)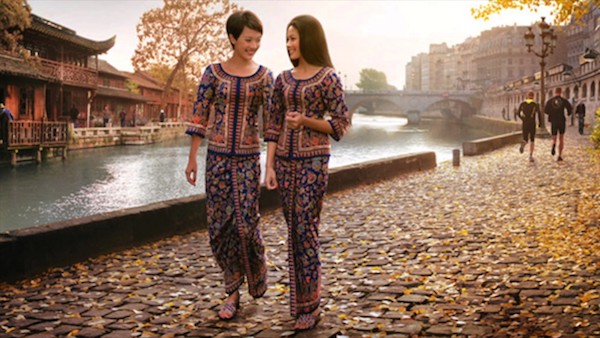 The Singapore Girl has been a trademark and brand for Singapore Airlines since 1972 when French haute couture designer Pierre Balmain was hired to construct and update the airline's uniform.
9

Olympic Airways (Greece)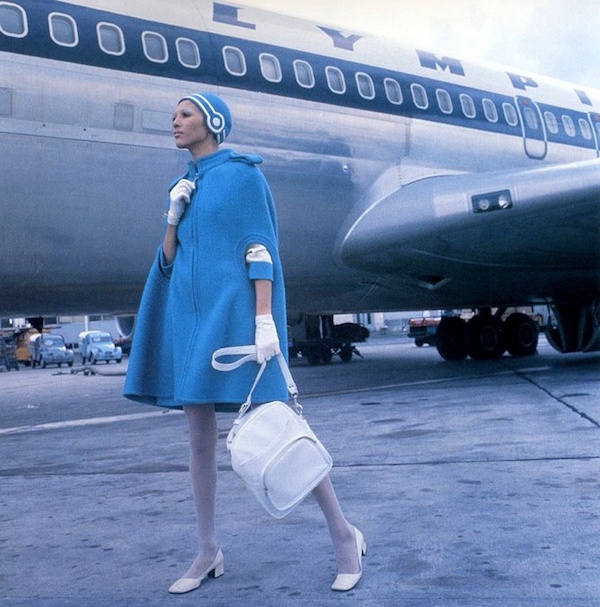 Pierre Cardin was the uniform designer for Olympic Airways from 1969-1971. His space-age look included a mini dress, a cape, and a mod bonnet.
10

Hawaiian Airlines (U.S.)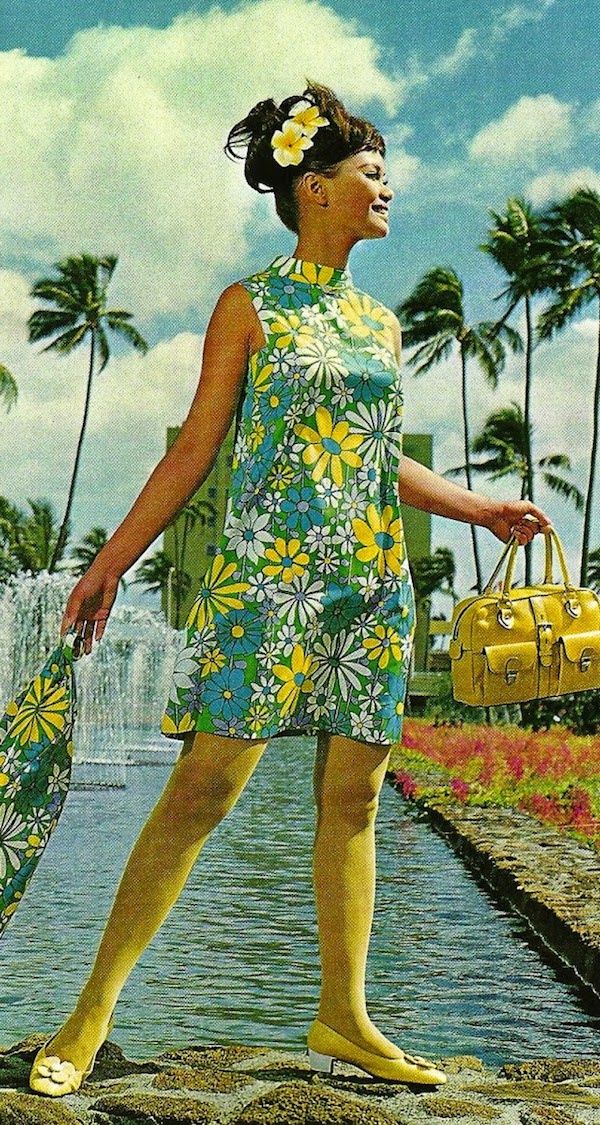 She looks like a vacationer and not a flight attendant, but that's just what she was! In 1968, "Flower Power" was integral to Hawaiian Airlines' Fashion Flight Attendant Plan. Attendants wore an A-line dress designed specifically for the airline by Tiger Fabrics of New York. Fresh Plumeria flowers were worn in the hair as part of the ensemble with pale yellow tights accentuating the look. The Evins Shoe Company designed the shoes, and the yellow leather purse was designed by New York fashion house, Park Lane.
11

Virgin Atlantic (U.K.)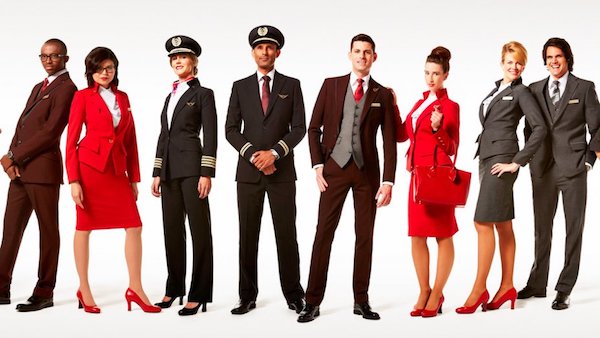 Dame Vivienne Westwood redesigned the latest uniforms for Virgin Atlantic. The British designer created clothes with silhouettes inspired by '40s French fashion. For the female flight crew, she revamped several pieces, including a double-breasted drape coat, an oversized high collar jacket with a matching pencil skirt in red, and her signature hourglass heels. For the men, she designed a three-piece suit in deep burgundy Oxford weave wool, trousers in slim cut or regular fit, and a pair of classic black oxford shoes. She also created the uniforms with reusable materials, including polyester yarn made from recycled plastic bottles.