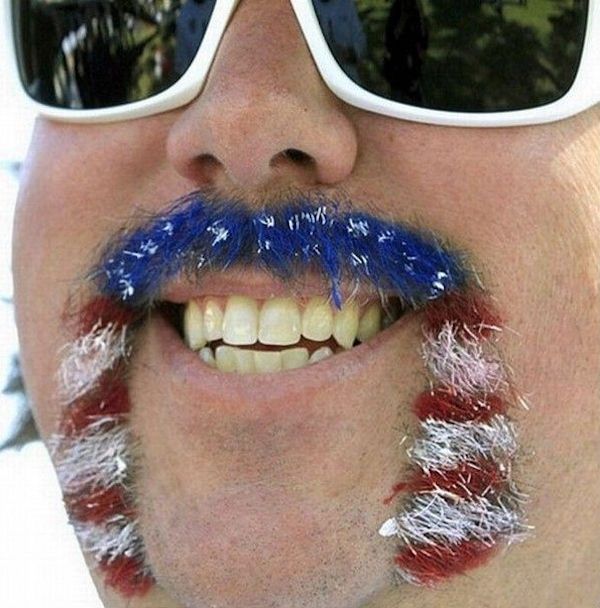 A patriotic flavor saver.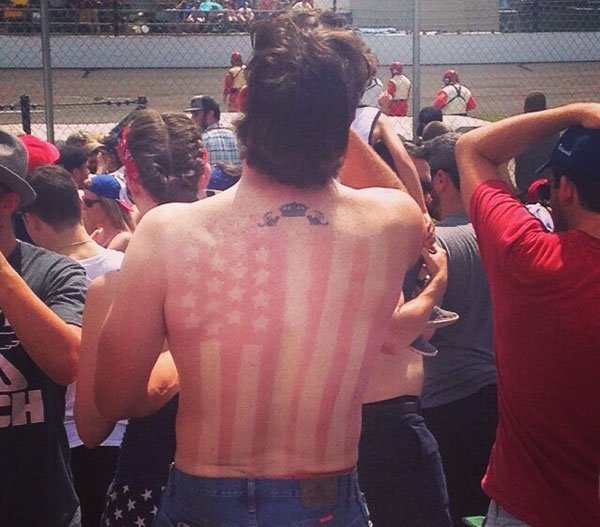 We're pretty sure the Founding Fathers would not have wanted you to get skin cancer.
A "hairy" example of patriotism. Happy 4th of July!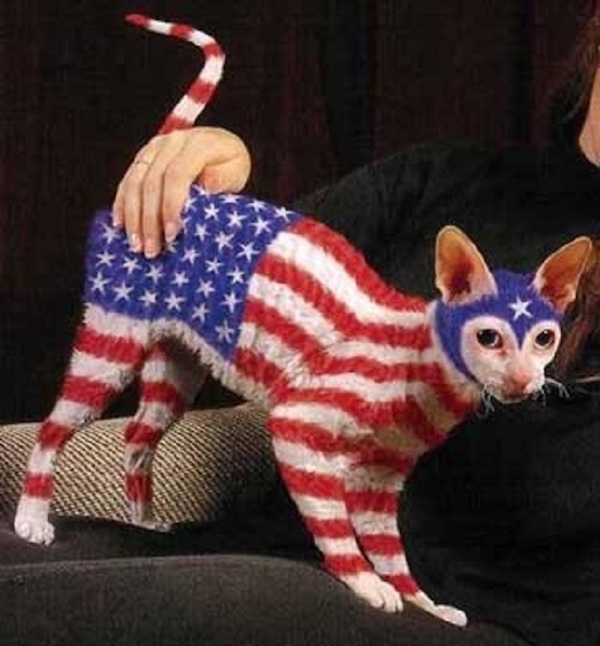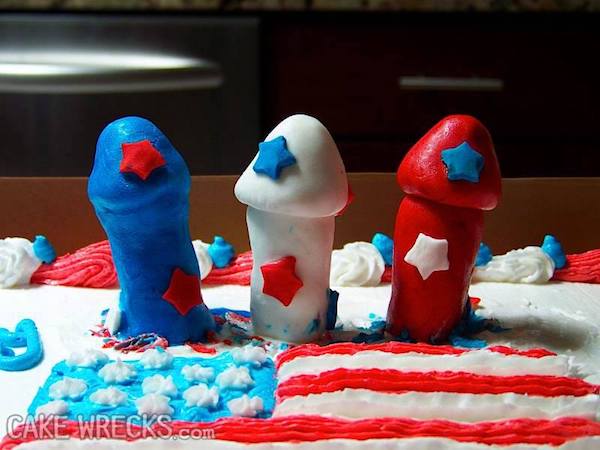 Are those rockets in your cake or are you glad to see me?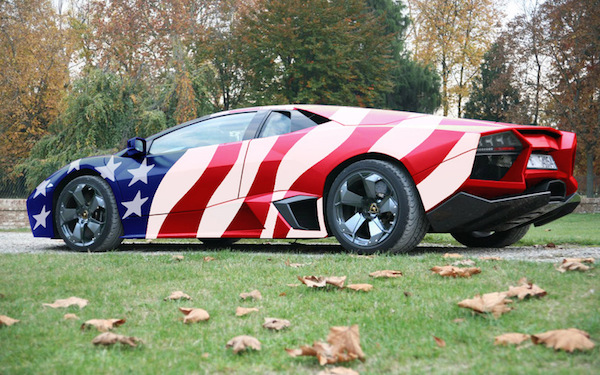 It works for Independence Day, but what does he do on the other days of the year?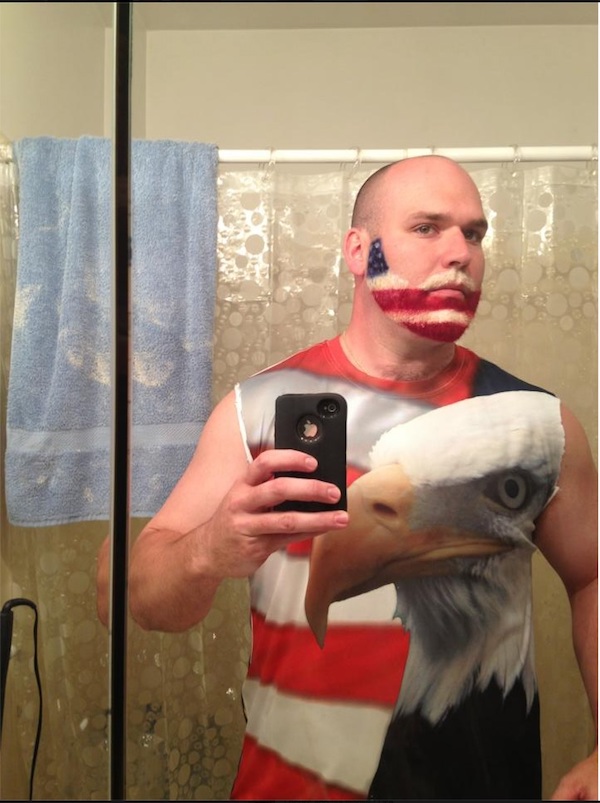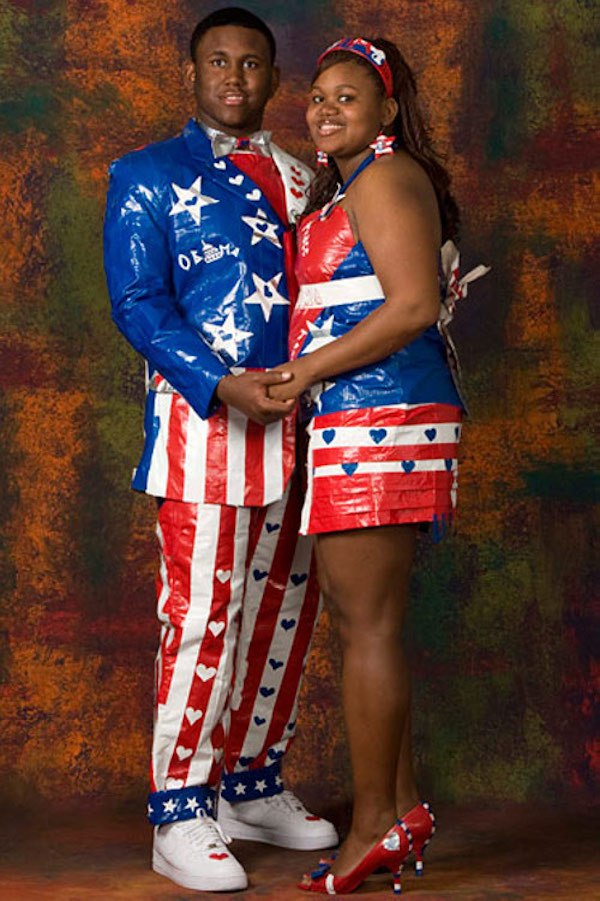 A couple's prom attire is the ultimate in patriotic fashion.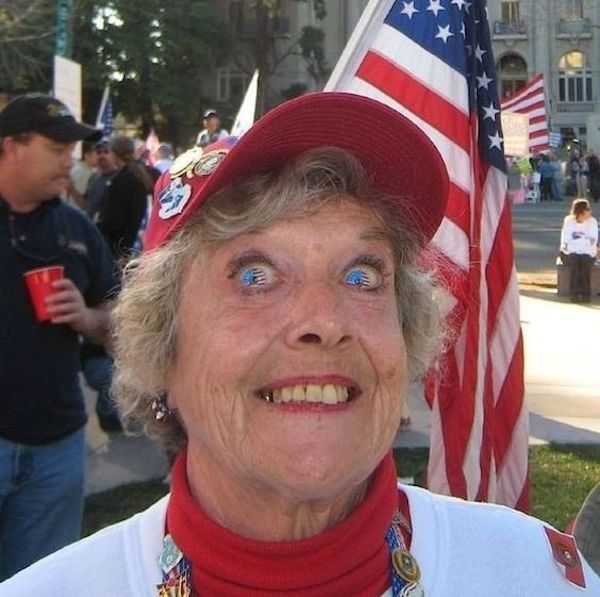 All she can see is America.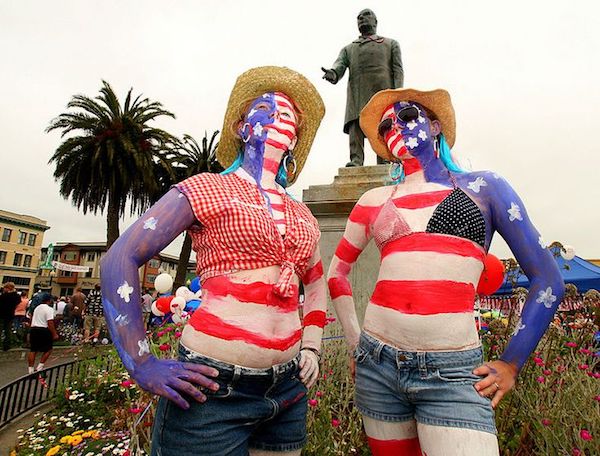 The painted ladies of America.
Swedish fish are part of the recipe for this failed 4th of July cake.