1

Opposuits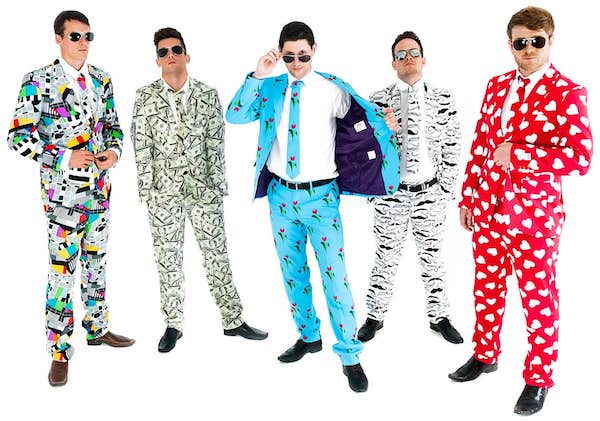 These are weird but definitely cool—Opposuits have become a kind of revolution for men who don't take their wardrobe choices too seriously. The Dutch company behind the outfits says it sells hundreds of thousands of suits a year. Each ensemble, which includes the jacket, pants, and ties all in the same pattern, retails for $99. Opposuits' offerings are both seasonal and evergreen, and it sells "ugly Christmas suits" in department stores during the holiday season. It has also expanded its offerings with the licensing of brands like Star Wars and, soon, Marvel superhero characters.
2

RompHim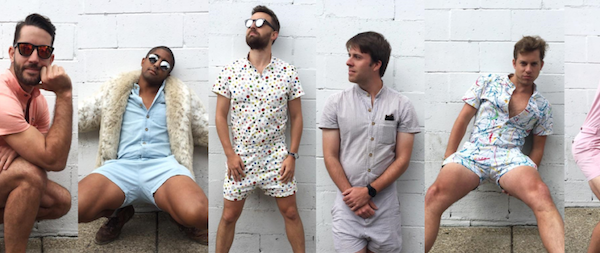 RompHim, a line of rompers for men, was launched on Kickstarter by ACED Design in spring 2017 and exceeded its $10,000 goal on the first day. (ACED currently has $355,324 pledged!)
The guys behind the line collaborated with one of Chicago's "top fashion design consultancies" to bring men a piece of clothing that's "stylish and fun without also sacrificing comfort, fit, and versatility."
The "brompers" will retail for $119, though early adopters can get them for a little cheaper.
Of course, Twitter weighed in:
Just me, in a RompHim, with a fidget spinner, and a grande Unicorn Latte. That's what I want the world to remember about 2017.

— Myke (@MikeWehner) May 15, 2017
Twitter outrage, 5/17:

11am: avocado toast
2pm: rompers for dudes
4pm: the president spilled nat. security secrets to impress the Russians

— dan solo (@dansolomon) May 15, 2017
Guys it's hommeper, not RompHim. smh

— Emily Gould (@EmilyGould) May 15, 2017
3

Lace Separates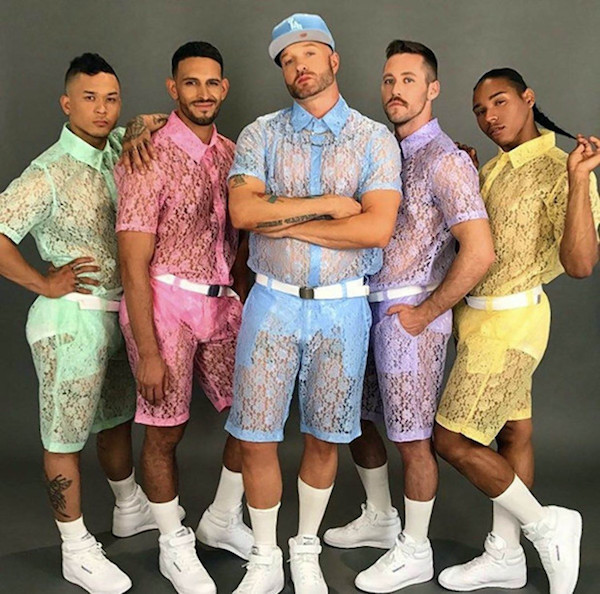 Hot on the tail of the RompHim, a streetwear brand has introduced a line of pastel, see-through lace shorts and button-downs just for men for about $100 a set. The outfit, created by the Hoza Rodriguez under the Hologram City brand, comes in pistachio, pink, baby blue, violet, and yellow. The collar and white belt are the least see-through part of the ensemble, with tightie-whities peeking through the lace.
4

Square Toe Shoes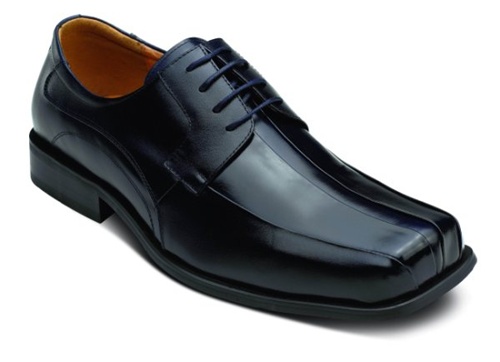 GQ magazine has launched a campaign to banish an item of men's footwear forever—the square-toe shoe.
The editors of the U.S. edition published the call to arms in April 2017 urging people to persuade their friends and family to stop wearing the "f***ing ugly" footwear and have launched a full-on movement on social media, #NoSquareToes.
Balenciaga, Maison Margiela, and Gucci all showed the style in their recent collections, so GQ just may have its work cut out for it.
5

Chokers
Though they had a moment in the '90s, men's chokers are the happening accessory in 2017. They come in all shapes, sizes, and colors—collars, bandanas, chains, and more. Of course, trends have no gender these days, which is what makes them so versatile and, in turn, extends their shelf life in your closet, but not everyone's happy. Of the trend, GQ says, "Not today (or ever), Satan." Refinery 29 agrees: "This '90s thing is really wearing itself out."
6

The "Silver Lake Shaman"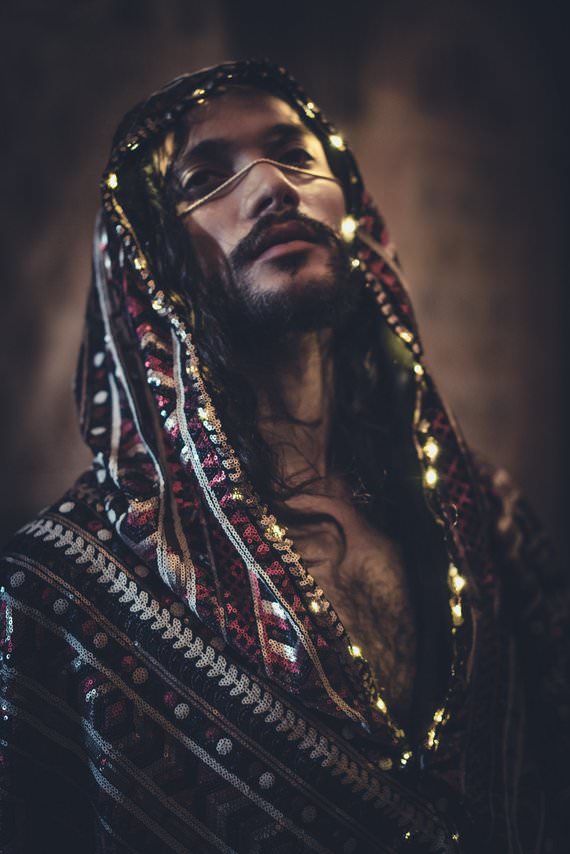 The "Silver Lake shaman" is the heir apparent to the Brooklyn lumberjack—a lifestyle/fashion concept popularized by the young dwellers of New York City's hippest borough.
As Brooklyn became an international brand, selvage denim, artisanal whiskey, and Edison bulbs have proliferated in "Brooklyns" around the world. But in recent years, the cultural lens (and Instagram feed) has shifted its focus to Los Angeles, and to a very a particular idea of it at that. If the Brooklyn lumberjack was nostalgic for the 1870s, the SLS yearns for an imaginary era that melds the high-waisted dungarees of the 1970s with the minimalism of the 1990s. Soon to be coming to a town near you...
7

Alt-Beauty Models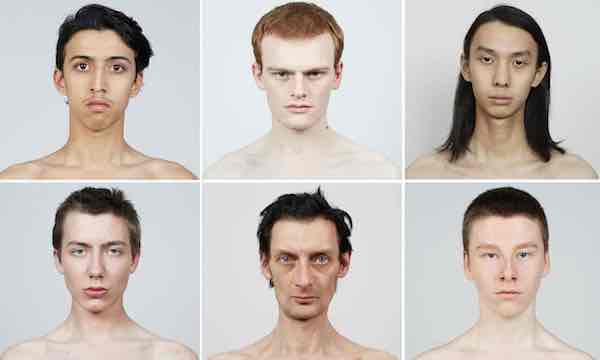 These models are some of the biggest faces on the catwalk and a sign that unconventional "alt-beauty" is the latest trend in men's fashion.
This idea was spearheaded by Eva Gödel, who runs the German agency. Tomorrow Is Another Day. She has described the men she finds as "guys who may not consider themselves good-looking enough to apply."
The shift towards an alternative look isn't new. Casting real people in catwalk shows became so close to the norm that the industry coined the term "nodels" in 2015. Most of these models have second jobs, often artistic ones, as it's thought to add an edge. What is new is most of the men come from former Soviet bloc countries—agencies and designer pick them from the same region to reflect a similar aesthetic in their runway shows and print ads.
8

Oversized Sleeves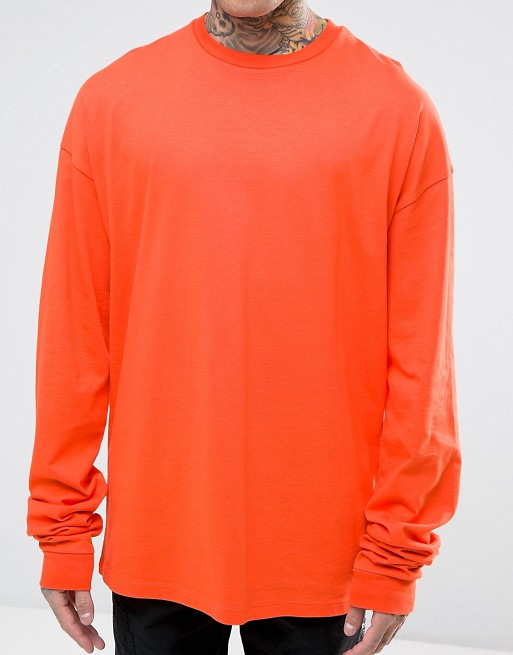 The 2017 fall menswear collection of London designer J.W. Anderson featured fluid flares, super long sleeves, and long cable-knit scarves. Well, at least your hands will be warm.
9

Bangs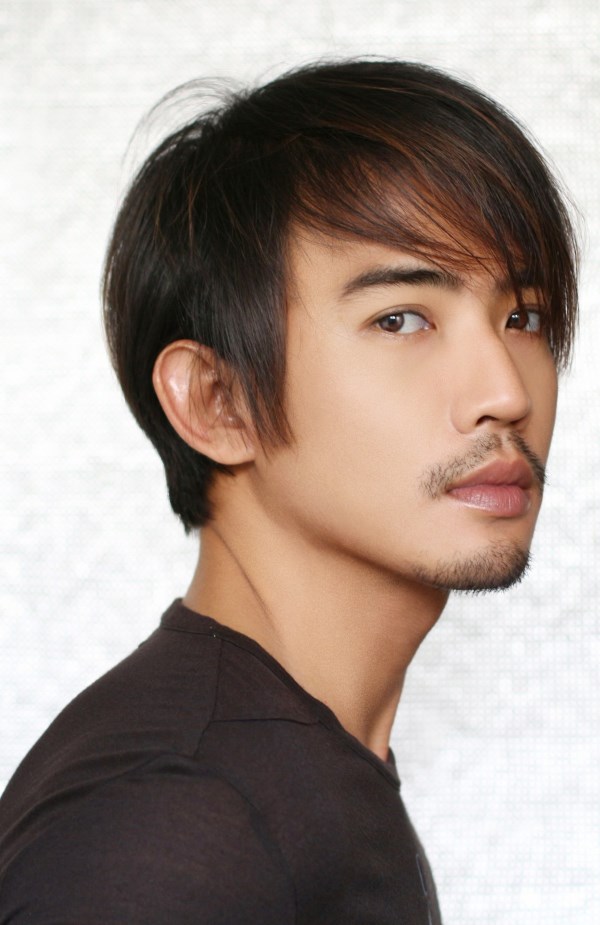 GQ is also coming out against bangs, which are making a comeback, thanks to celebs like Jared Leto and Justin Bieber. At best, they call to mind E.R.-era George Clooney's mid-90s often-copied Caesar cut. At worst, they look more than a little sleazy.
10

Crop Tops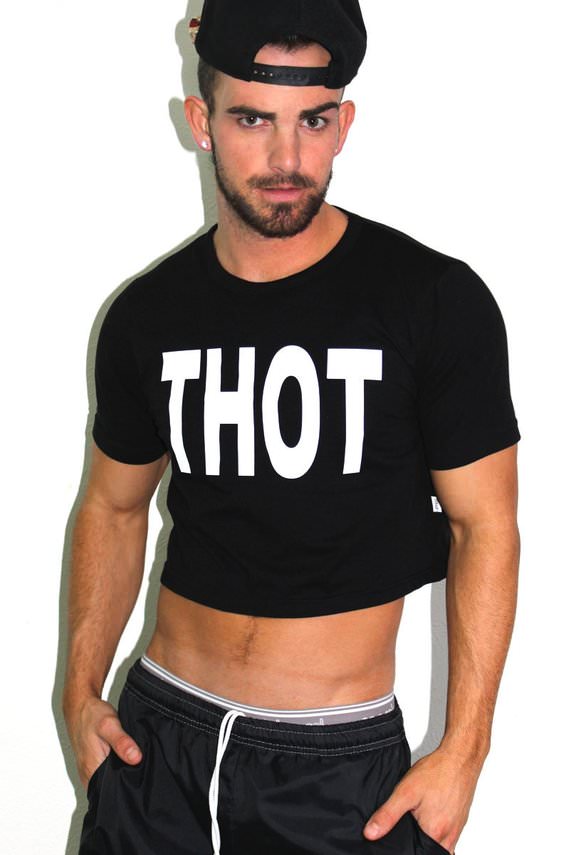 Rei Kawakubo of Comme des Garçons introduced a collection called "Boyhood" at NYFW Fall 2017 that sparkled—in parts—with models in party wigs, who wore asymmetrical tailcoats, oversize T-shirts, and high-top sneakers. Belly-baring tops like the one you see above were also part of the show.