1

Charcoal Hair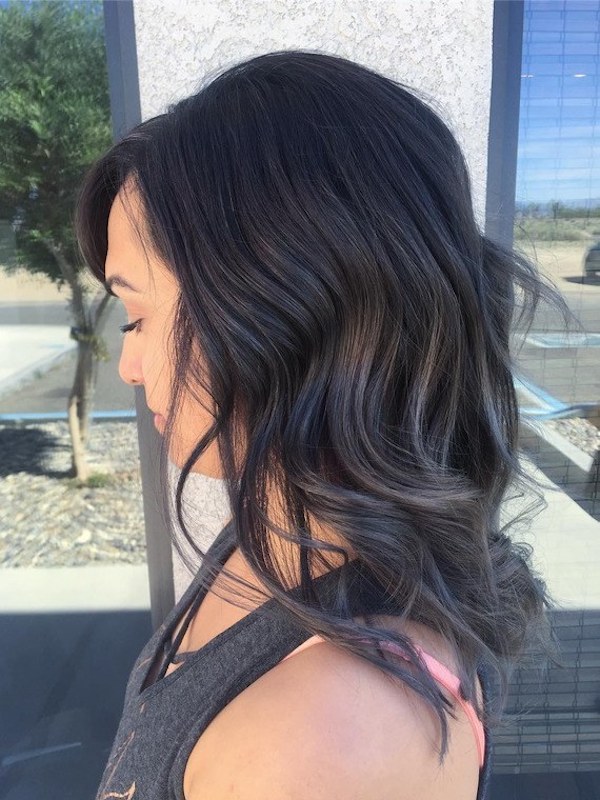 Spring was all about unicorns, but summer is all about charcoal.
Colorists have been dying their clients' hair a deep gray shade—the result is smoky, sultry and isn't inspired by a Starbucks drink. It's not entirely black, and it's not quite silver and it has a hint of blue. Maryland-based colorist Maayan Birnstein says, "The balance between blue and gray is key." And to make the color look its best, "The hair needs to have no orange remaining in it," she adds.
2

Coffee Caviar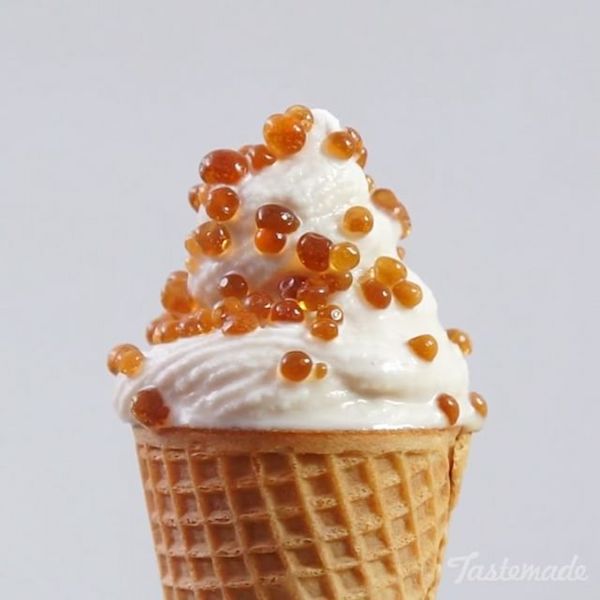 Coffee caviar is essentially little blobs of coffee added to desserts and savory dishes and it has taken over Instagram as the next big food "thing." Coffee giant Lavetta makes it "using a syringe and small drops of the coffee. Alginate mixture is added to the diluted calcium chloride."
Want to make your own? Watch the video below!

3

Divorce Selfies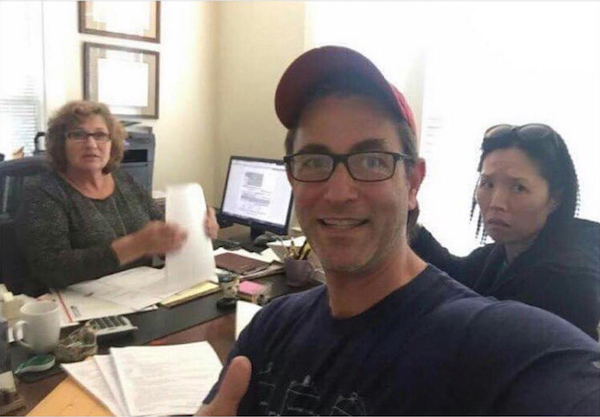 As of late, people are finding all kinds of ways to celebrate their official split. The most recent trend in calling it quits is the #divorceselfie. Yep, it's all about snapping a selfie with your ex after your divorce is finalized at the courthouse. Most couples who have participated in the trend say that they're celebrating the time they did have together, and the selfies serve a reminder to move forward in life.
4

Cloud Eggs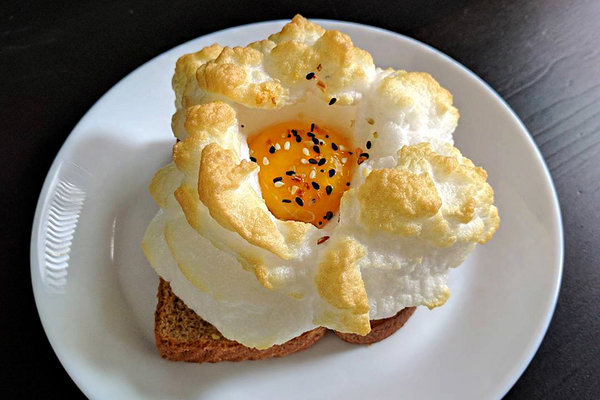 They're popping up on Instagram feeds these days like little rays of sunshine—sunny yolks surrounded by puffy whites—and they're easy to make. Just separate the eggs, then whip the whites into stiff peaks and bake in mounds in the oven until set (like a meringue). Drop the yolk into the center and bake another minute or two before serving, and your cloud egg is ready to go.
5

Squat Your Dog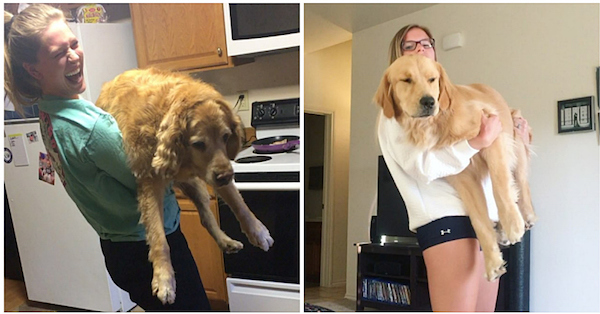 Across Instagram, people are posing with their dogs. But instead of cradling them like babies or getting close for a selfie, owners are picking up their pooches and using them to enhance their squats.
#SquatYourDog is now a sensation spreading across Instagram with hundreds of animal lovers carefully grabbing their dogs and sweating it out. It's a win-win situation—you get to burn some calories, and your pup gets a break from being on four paws. The cutest trend of the year? We think so!
6

Goth Ice Cream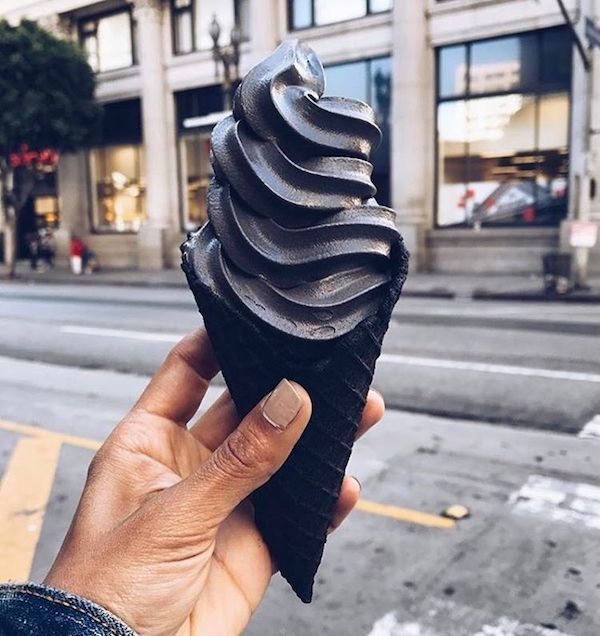 Summer isn't a time of darkness, but this season's food trends are certainly going in that direction. Instagram has gone goth with food that's entirely black and L.A.-based ice cream shop Little Damage is at the forefront of the trend. The almond-flavored black soft serve served in a black waffle cone is colored with activated charcoal, the ingredient that's taking social media by storm.
7

Body Positivity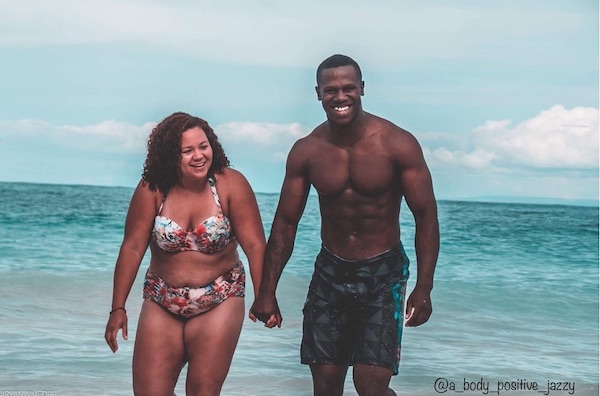 Women of all shapes and sizes are taking to Instagram to show off their bodies in the latest body positive trend to take the web by storm using hashtags such as #EmbraceTheSquish, #LoveYourBellyMovement, #EmbraceYourCurves and #EffYourBeautyStandards.
One woman's recent body positive Instagram post has gone viral. Known as "Jazzy" on Instagram, the aspiring plus-size model, wife, and mother posted a heartfelt photo of she and her hubby walking along the beach. She says, "Over the years this man has loved every curve, every roll, and every stretch mark on my body. I never understood why! How could he love something that isn't "perfect?" How could a man who was 'born fit' love someone like me! I don't have a flat stomach; I jiggle when I walk, hell if I run up the stairs to [sic] fast my body claps (lmao)! But now I see I do have the 'perfect' body! Every roll, every curve, and every stretch mark is put on me just perfect to make both of us happy!!! I love my body, and I finally see why he does too!"
8

Temporary Face Tattoos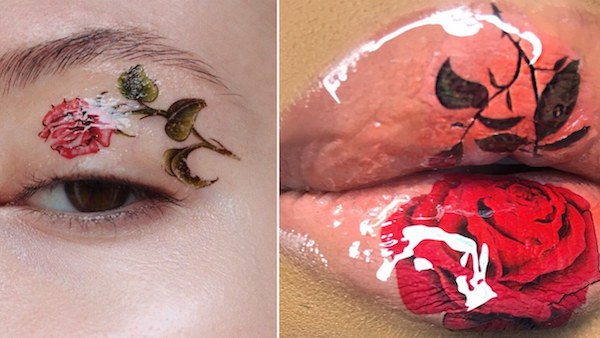 Instagrammers are making a pretty convincing argument for bringing back this childhood birthday party staple. They've been incorporating temporary tattoos into their makeup and topping them with high-shine clear gloss to elevate the look. Not only is the result is stunning, but temporary tattoos are the perfect lip art and bold eye makeup hack for summer!
9

Rainbow Village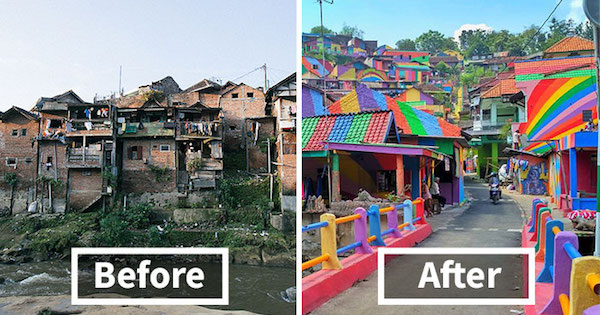 If you're thinking of traveling this summer, you may want to check out Kampung Pelangi, Indonesia. The small village has transformed itself into a stunning display of bright colors and whimsical designs, a huge departure from its former state of squalor.
Initiated by 54-year-old junior high principal Slamet Widodo, the project was inspired by at least three other towns in the country that adopted similar paint jobs, and has turned at least 232 homes in Kampung Pelangi into works of art. Creative murals adorning the walls of narrow passageways burst with life, giving a veritable pulse to the whole village. Tourists have taken notice and local businesses are already seeing a rise in souvenir and food sales. It goes without saying that the lively, bohemian atmosphere of this newfound hot spot is also gold for Instagram shots!
10

Eyebrow Wigs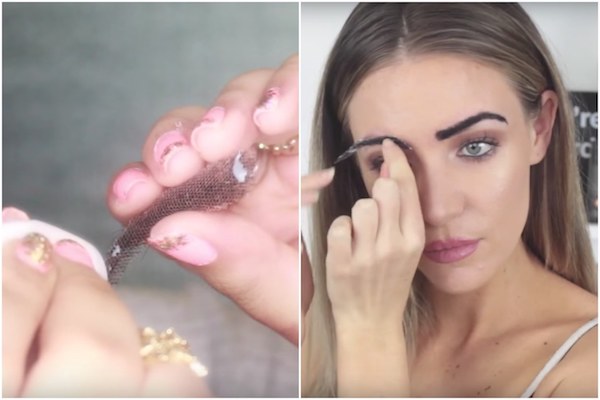 Eyebrow wigs were initially invented to fulfill a particular need, but fashionistas have now adopted them also. For people who have undergone chemotherapy treatments, and subsequently had all of their hair fall out brow wigs are an option. Applied with lash glue, they do mimic the exact look of your own groomed and shaped eyebrows, but with a little extra.