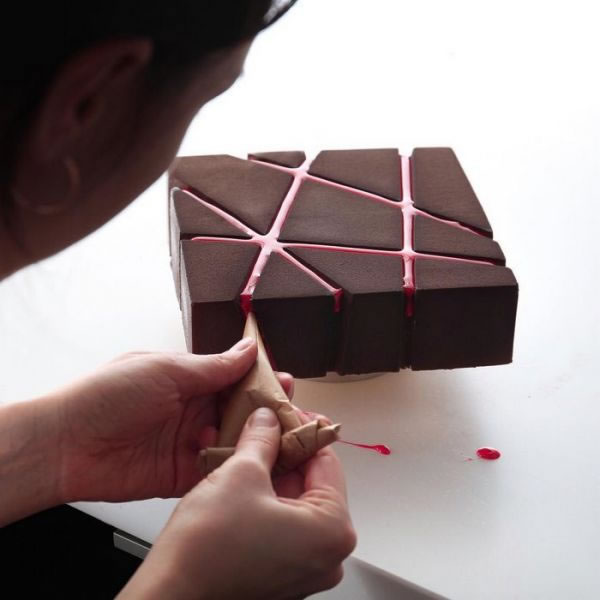 What—or rather, who—do we think of when we combine architectural design with baking? Ukranian pastry chef Dinara Kasko, of course! She combines her love of the kitchen with that of geometric figures, approaching her desserts as if they were buildings. In that way, she ends up with the most unique edible structures ever created.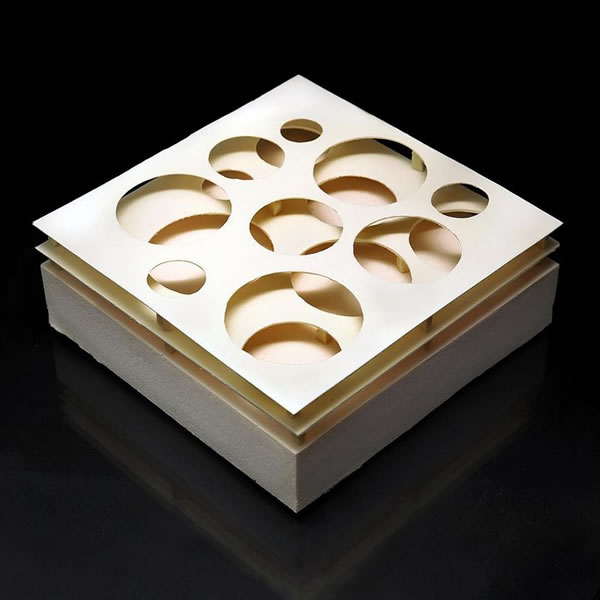 Another work by Dinara Kasko. The qualified architect turned her back on the construction industry to spend time building elaborate cakes (like the one you see above) with the help of a 3D printer.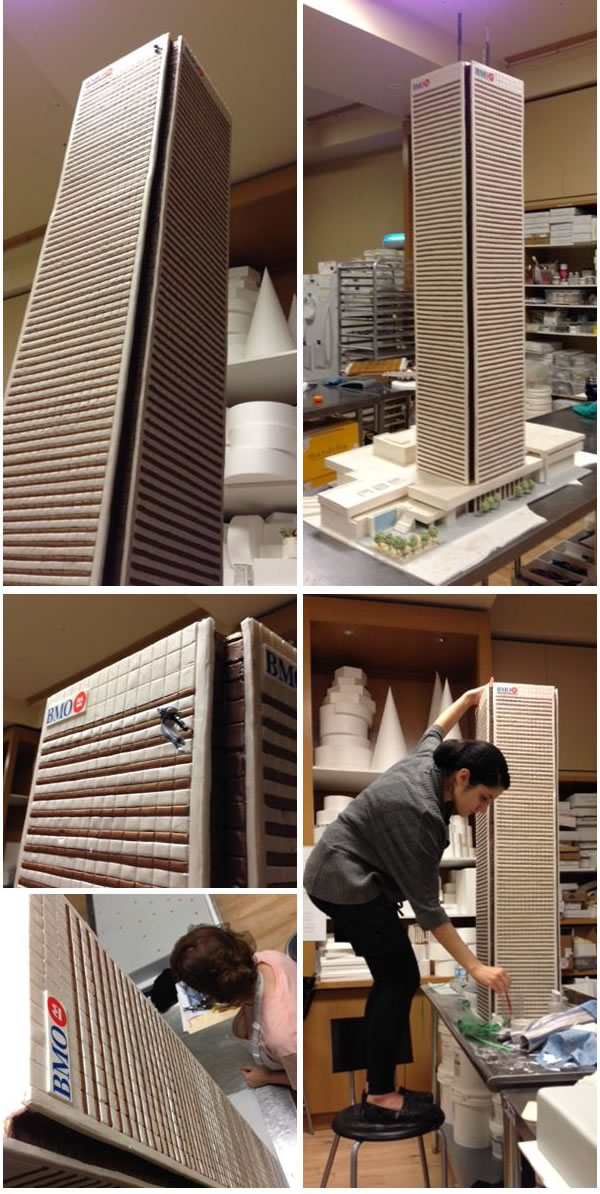 First Canadian Place commissioned bakers Bobbette & Belle to build a cake replica of their Toronto tower. By the time they were through, the talented pastry chefs felt as though had earned an honorary architecture degree.

Throughout the planning, baking, and delivery processes, cakemaker extraordinaire Ron Ben-Israel draws on a number of disciplines, including chemistry, architecture, art, and transportation science. His cakes are versatile in style, but have a common thread—attention to detail and the pursuit of excellence.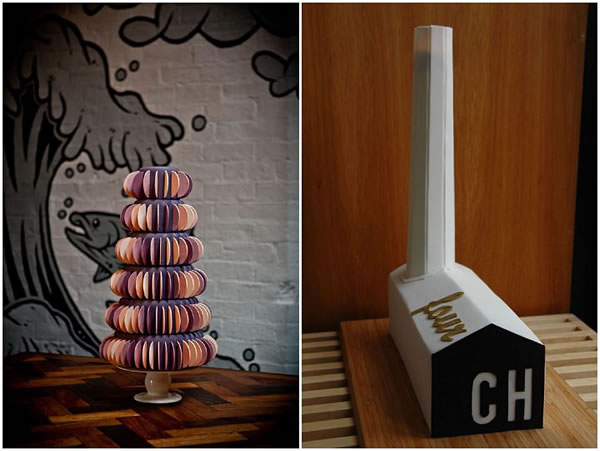 Claire Kemp is also a baker who moved from architecture to cake design. Not only does she make delicious cakes, but they also have amazing architectural detail. have amazing architectural detail.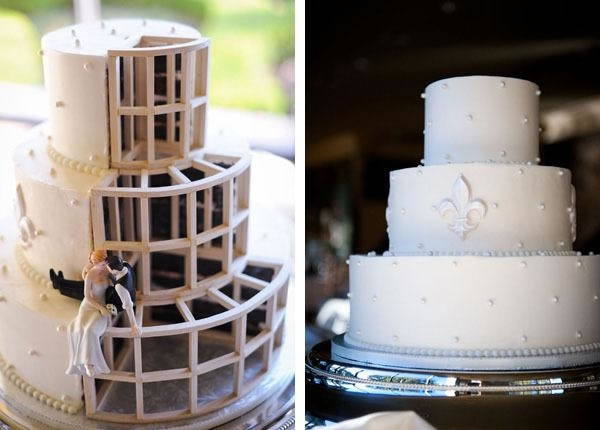 When a couple of civil engineers got married, they wanted a cake that conveyed who they were. The Ambrosia Bakery delivered beautifully. On one side, they had a traditional wedding cake, but on the other side, a perfect work of engineering.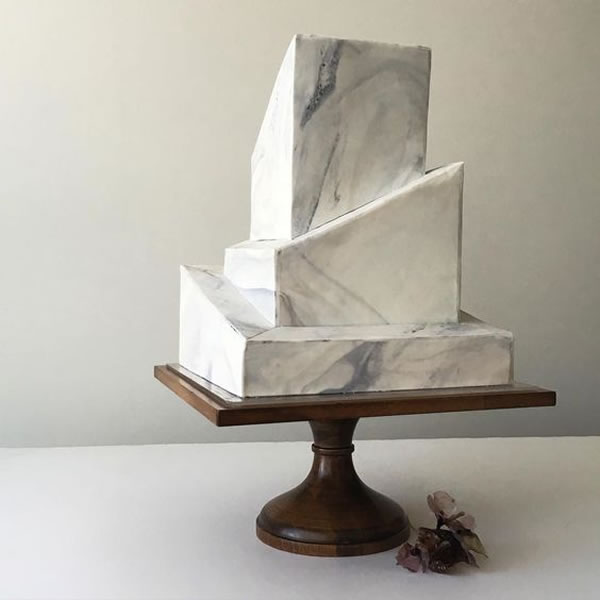 Take a look at this architecturally structured wedding cake. Looks like a real piece of marble, doesn't it?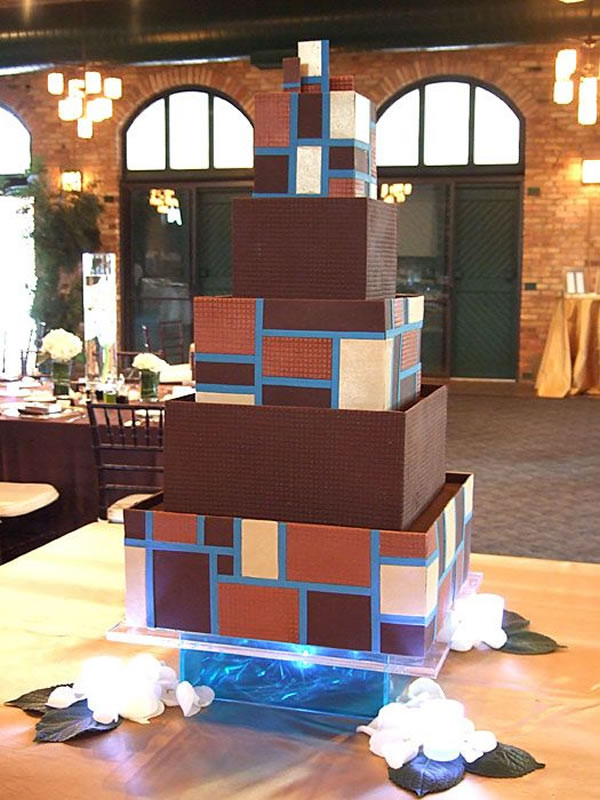 This cubic wedding cake by Gateaux Inc. in Minneapolis, MN is just perfect.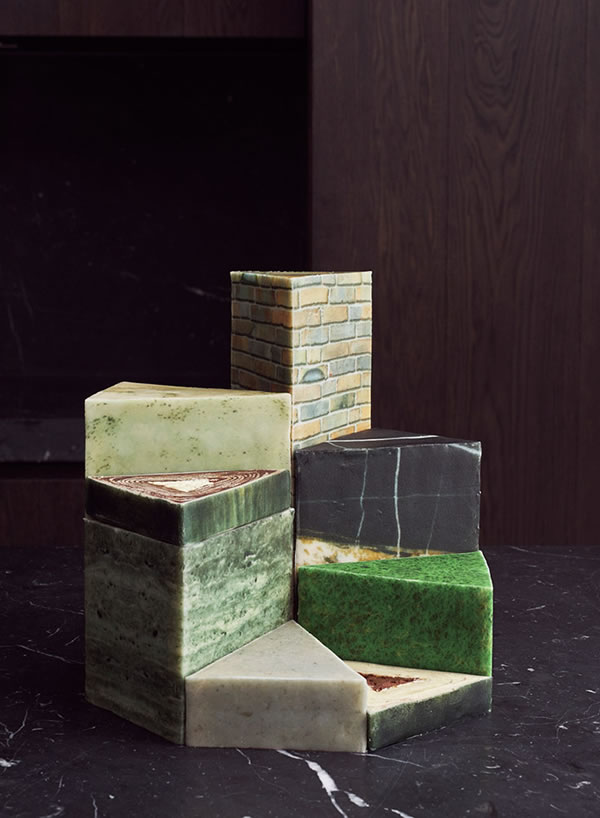 London-based Danish designer Kia Utzon-Frank originally trained in goldsmithing, but designs everything from jewellery to window blinds. Now, she's added cake-making to the mix. At first glance, it's hard to believe that her unique sculptural creations are, in fact, edible. Each cake is meticulously composed of thin layers of sponge and fruit ganache, finished with a blanket of marzipan, produced using a top-tier icing printer.
Utzon-Frank insists her cake creations are a natural extension of her existing body of work. "Cake is just another material," she says. "I'm interested in transitions, transformation and triggering curiosity."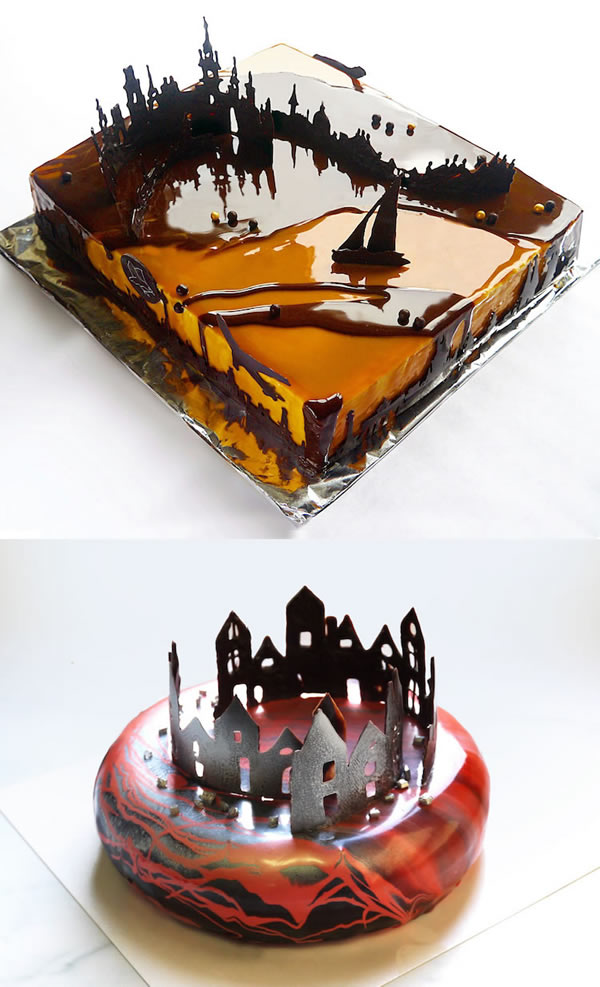 At just 21, architect and dessert enthusiast Marie Troïtskaia (aka, Marie Oiseau) has already baked up an impressive portfolio of tasty treats. Combining her academic architectural background with her passion for sweets, Oiseau creates one-of-a-kind artistic cakes inspired by buildings, shapes, and sculptures.
Unsurprisingly, creating each cake is a multi-step process. Oiseau first plans the creation as she would an architectural project, sketching designs and producing models and molds. Once she's settled on the aesthetic, she begins thinking about ingredients and flavor composition. Finally, when she is satisfied with the ins and outs of her design, she begins baking.